WANT APPLES? FREE FREIA!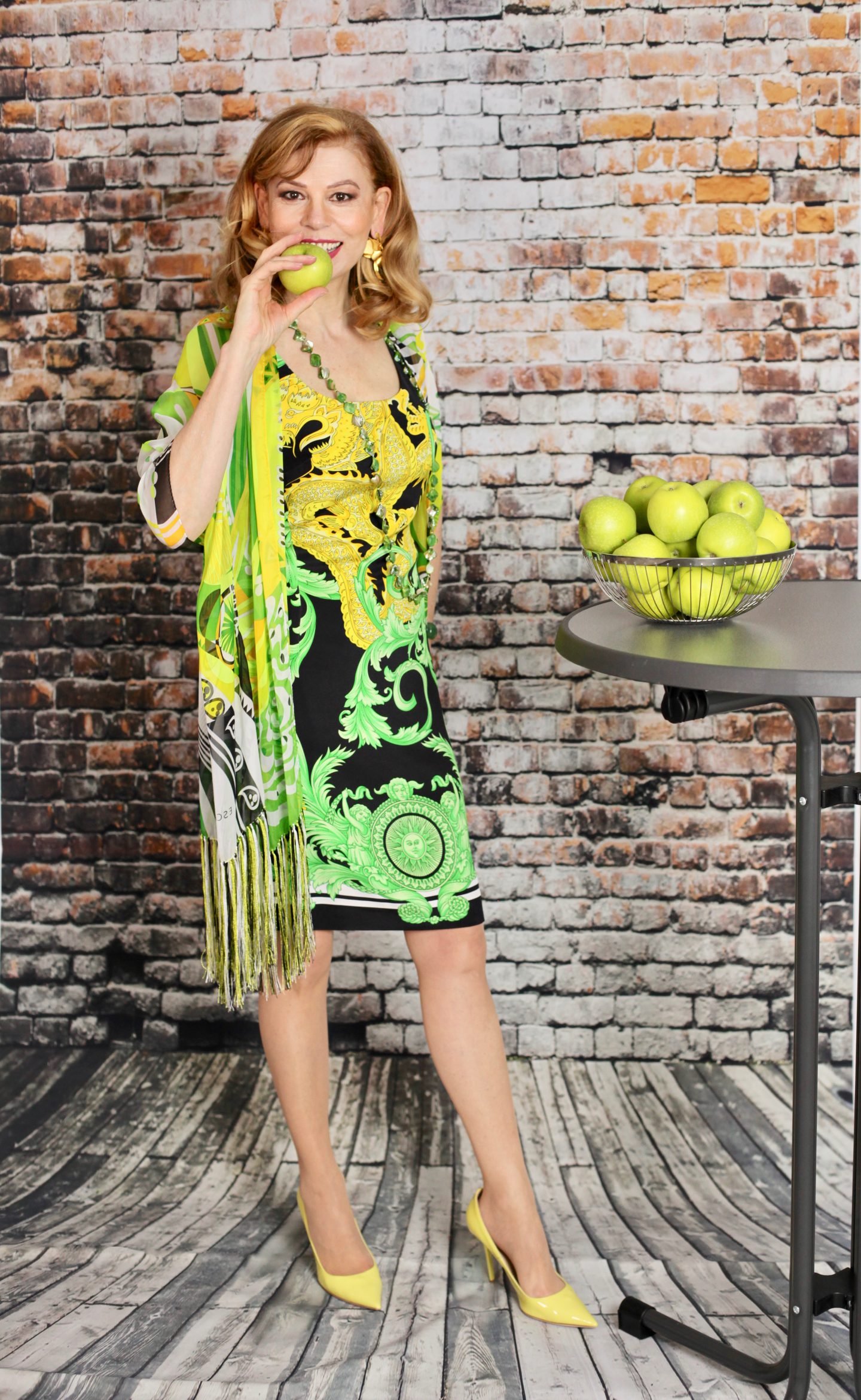 The Opera with the Apples: 'Das Rheingold'
Apples. The most cultivated fruit in the world stands for so much, be it truth or myth: seduction (Garden of Eden), discord (Trojan War), science (Newton's Law of Universal Gravitation), commerce (MacIntosh), rebellion (William Tell) but first and foremost for health, youth, and even immortality. No better place to look to and even better listen for than in Norse mythology as interpreted by one of opera's heavyweight Richard Wagner!
The opera with the apples is 'Das Rheingold'. Last September, when visiting Berlin I was fortunate enough to get hold of tickets for 'Das Rheingold' with the soprano Anna Samuil as Freia. She is among the most sought-after Russian singers of her generation and has been steadily engaged as a soloist at the Staatsoper Unter den Linden in Berlin. She debuted there in September 2003 as Violetta under the conduction of Daniel Barenboim and has since then been seen in many roles including that of Freia.
Unfortunately I missed her when she later on also performed in two of the three related subsequent dramas: as Ortlinde in the Valkyrie and Gutrune in the Twilight of the Gods. Fortunately, however I did not miss bringing my splendid scarf! Destined to become a forever favorite in my closet it is made of silk which is one of my preferred fabrics.
This "must have" features an uplifting green/yellow shade and long fringes at the ends. The piece gives me this incredible feeling of glamour when throwing it over my shoulders. Very versatile, I have already, worn it for a formal dinner, bringing colour to a black dress and black pumps.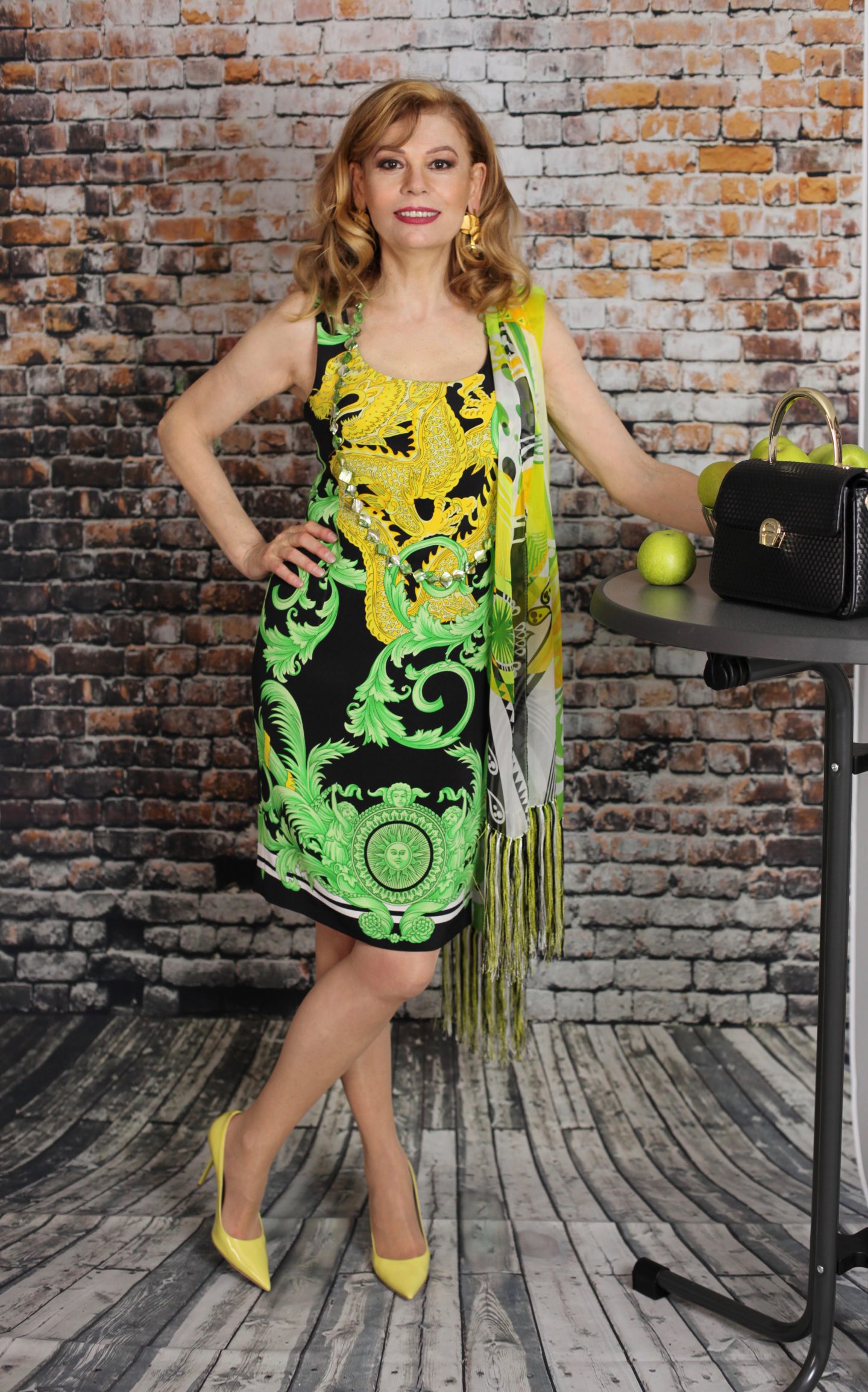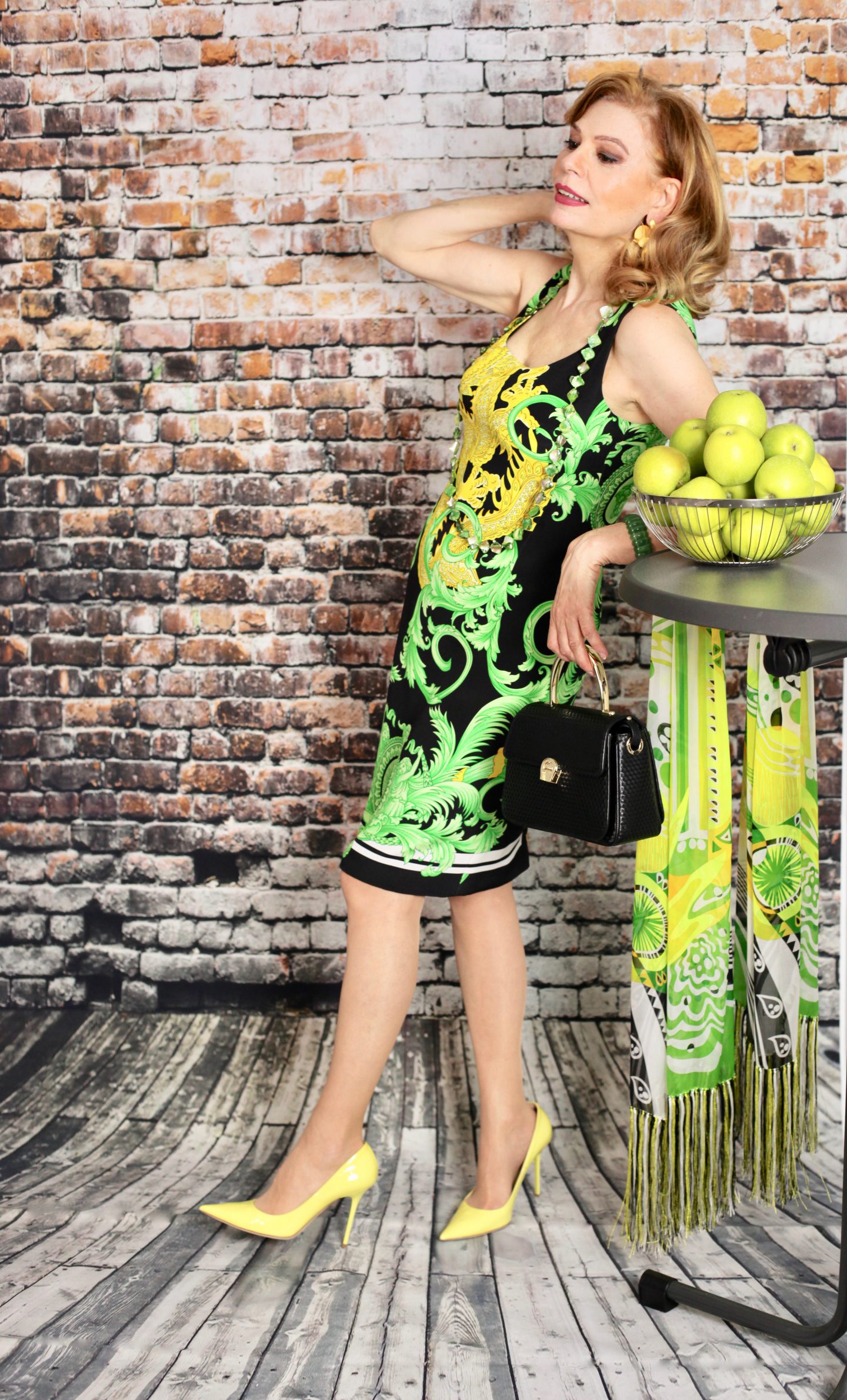 Freia's Father in Law: The one who takes the cake
The story of 'Das Rheingold' gives the background to the events that drive the cycles' dramas and unfolds around an all-powerful golden ring – hence the cycle's name 'The Ring of the Nibelung'. Beyond doubt it stands comparison with any drama on Netflix.
Mockery and humiliation by three Rhinemaidens, enslavement of the Nibelung people by the rejected dwarf Alberich, breach of contract and unscrupulous gambling by the ruler of gods Wotan, kidnapping of Wotan's sister in law Freia through the gigantic twins and building contractors Fafner and Fasolt, finest display of expert manipulation skills by Wotan's demi-god adviser Loge, and finally fratricide over the fight for the cursed ring. The one who takes the cake is Wotan: striving for power and abusing it, he is willing to hand-over Freia to the giants to pay them for their building of Valhalla, the god's new magnificent castle.
The story behind my dress is less dramatic: it is one of my so-called Birthday Dresses. Every year around my birthday, I indulge myself with a new dress. There is no rush to buy it before my birthday nor do I have to wear it on that occasion. This ritual is about myself: reward for a year full of changes and challenges, ups and downs.
Bought this year, this dress had to meet one condition: complementing the aforementioned colourful scarf. So, I spent some time searching for the perfect match. My final choice fell on a silk dress in a vibrant apple green and yellow barocco print.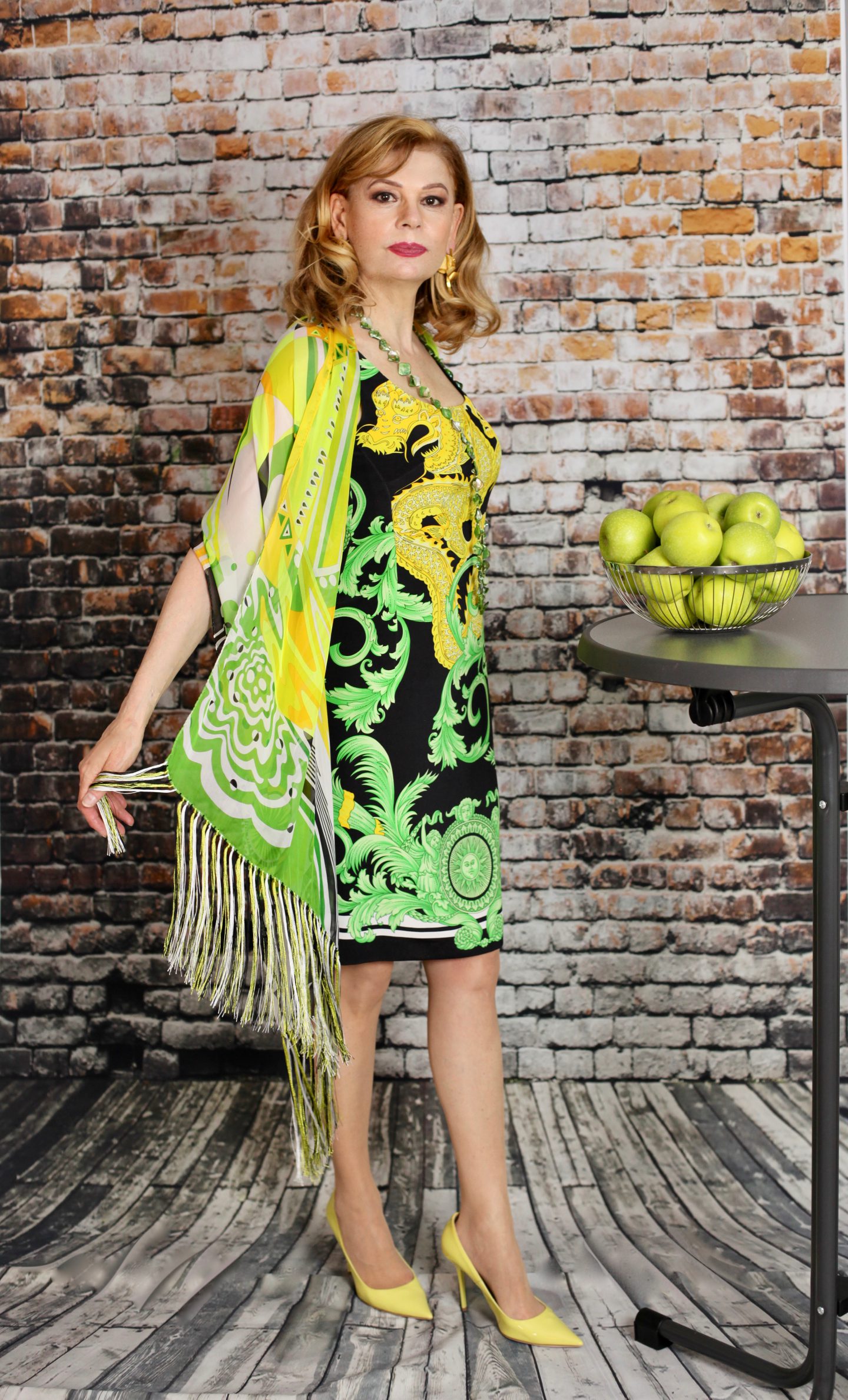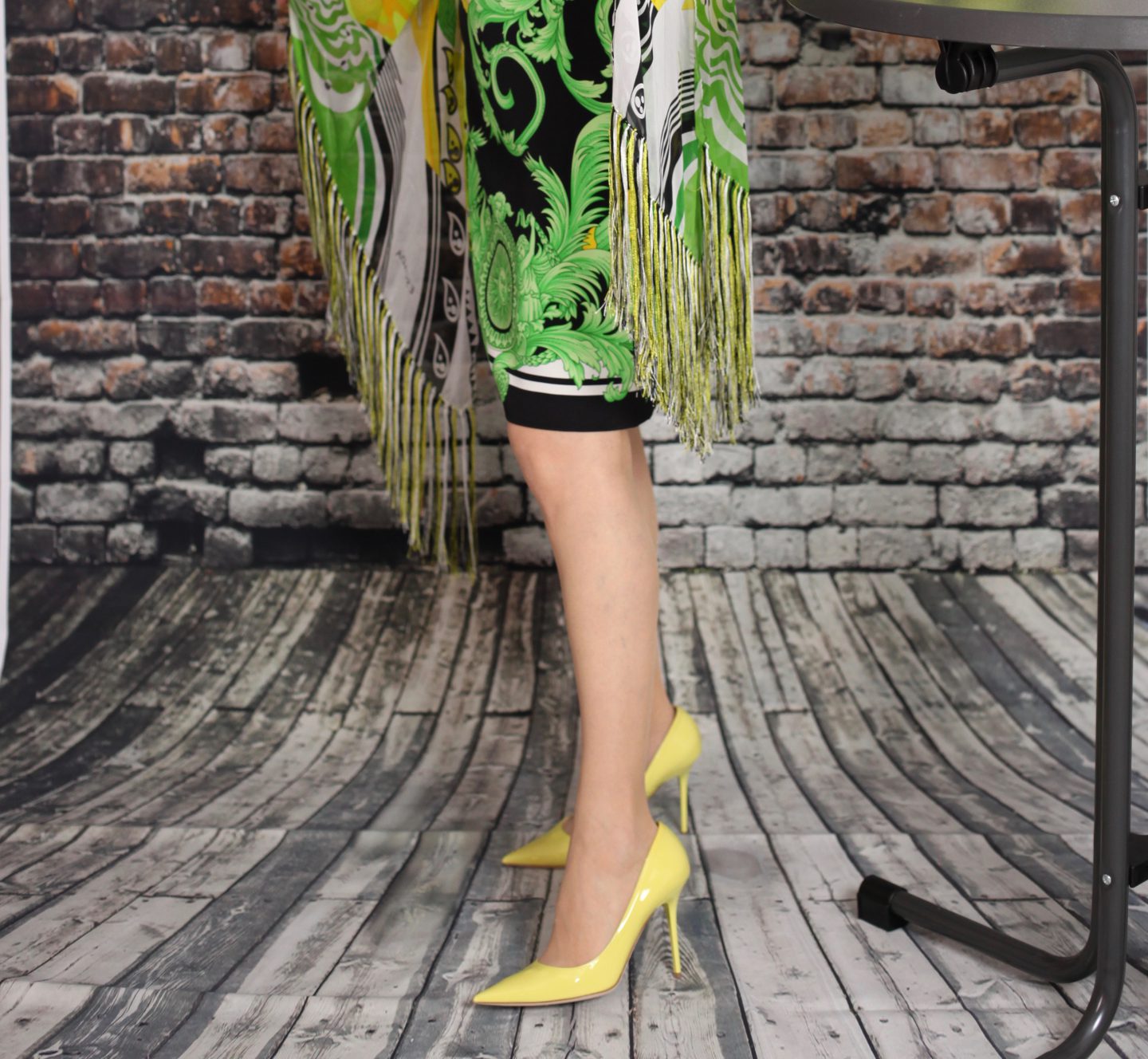 Freia's Golden Apples
Clearly it is not family feelings that finally drive Wotan's search for a substitute. It is rather that the penny about Freia's essential role has dropped: she is the keeper of the apples which keep him and the other gods eternally young. Hence, absent an apple a day, they begin to age and weaken. It goes without saying the twin giants are perfectly aware of that, so one enjoys rubbing this in by singing:
"Golden apples ripen within her garden,
she alone knoweth how they are tended;
the gardens' fruit grants to her kindred,
each day renewed, youth ever-lasting:
pale and blighted passeth their beauty,
old and weak waste they away,
if e'er Freia should fail them."
My dress has never failed me: it is simply lovely and spreads elegance and glamour that I'd like to share with you in this post. It is shaped into a sleeveless silhouette with a scoop neckline and falls into a relaxed knee length shape. Fully lined, it is very comfortable against the skin. I look forward to the dress accompanying me for many years to come.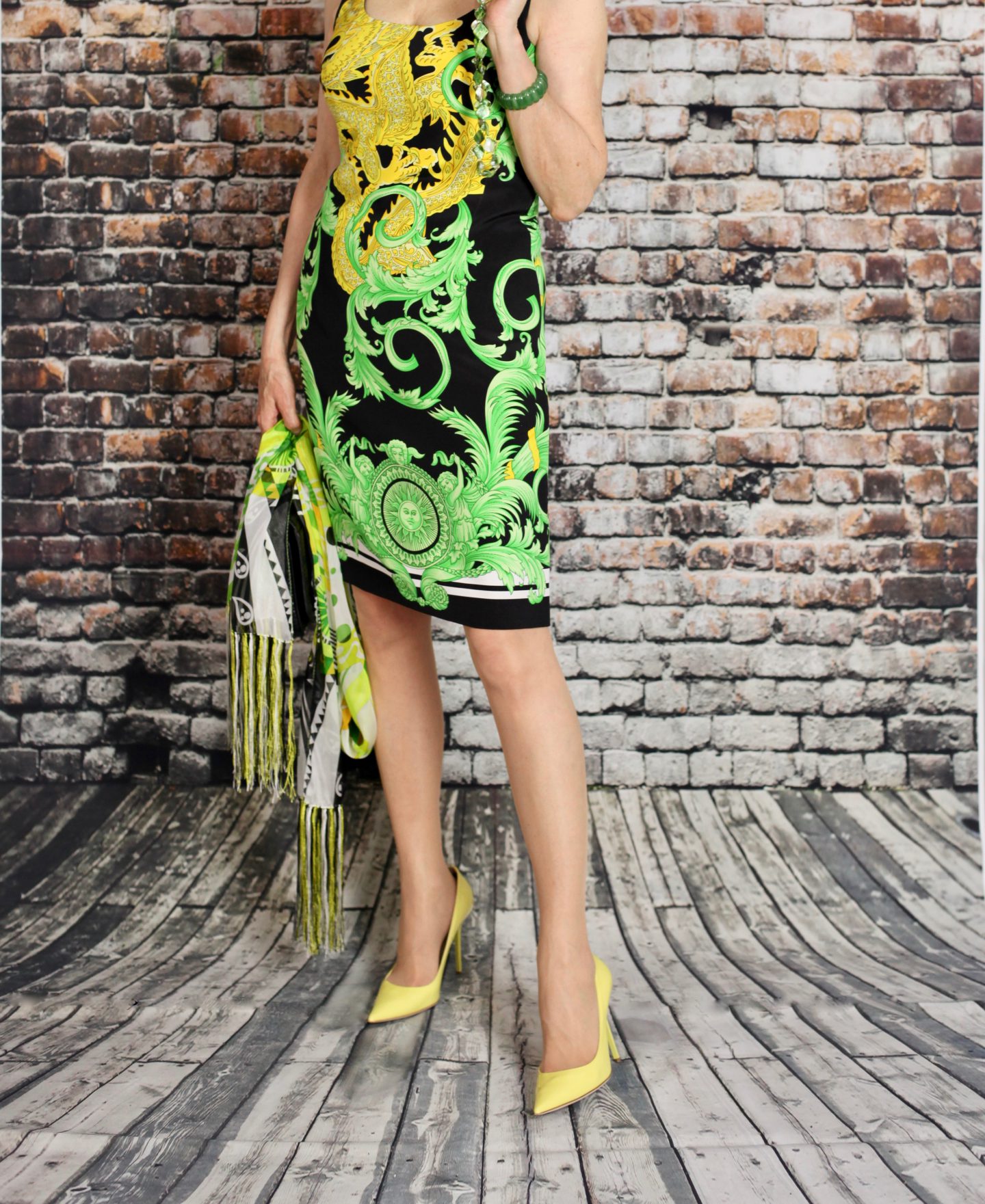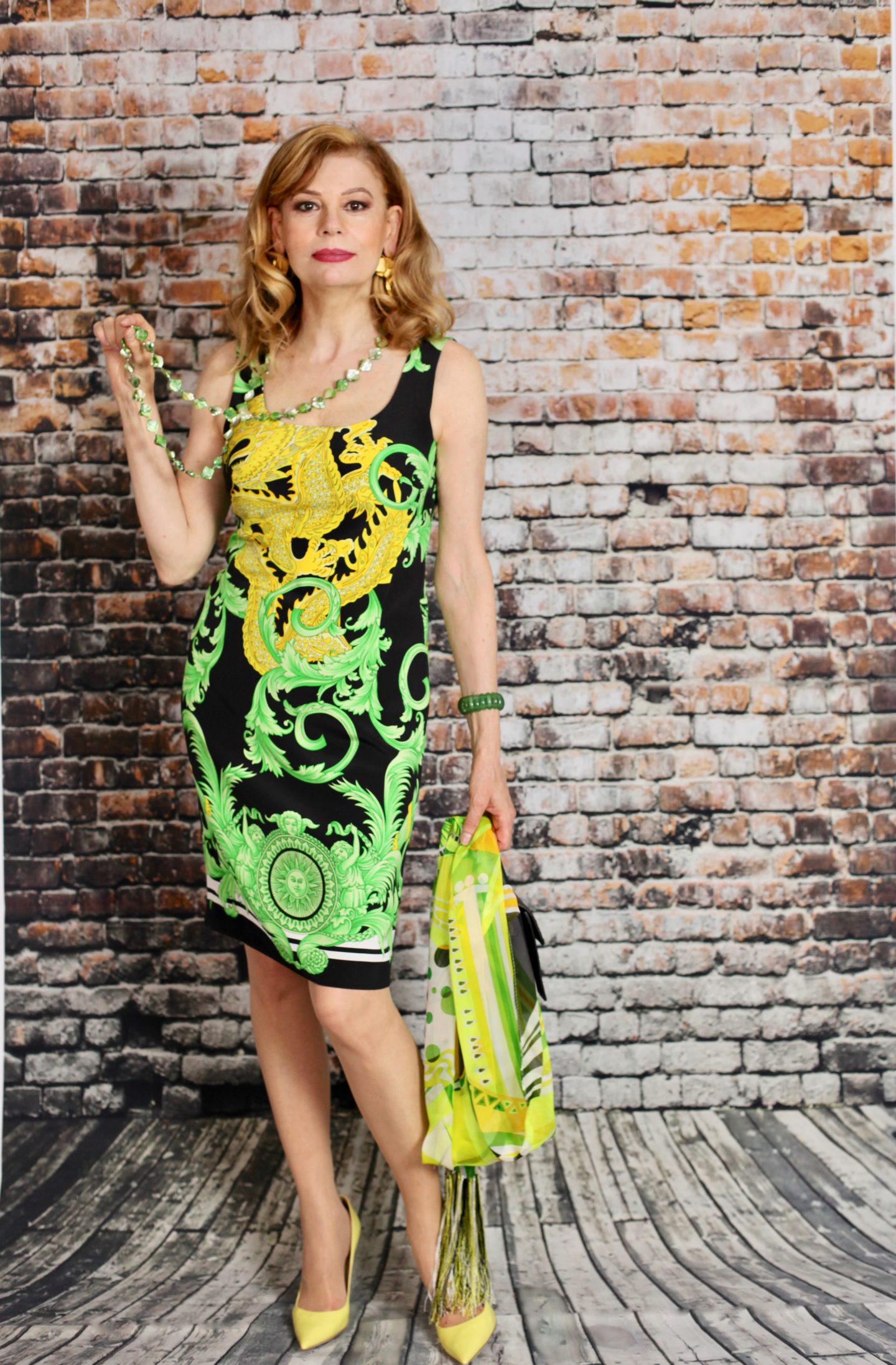 An Apple a Day
In creating this drama, which rejects the conventional forms of opera (such as arias, ensembles, choruses) Wagner may have used elements of the Rhine-based German legend of  Lorelei, who lures fishermen on to the rocks by her singing, and by the Greek Hesperides myth in which three maidens guard a golden treasure.
Such sources may have inspired him to create the three Rhinemaidens. However, most of the characters origin from poems and texts from 12th and 13th-century Iceland, the Scandinavian Eddas. All in all, this great composer powerfully adapted, changed and distorted the stories and characters from various sagas, including reducing some of the them to roles of largely passive impotence.
This is also the case for Freia whose name in the Eddas is Iðunn. Here however it is not the ruler of gods but Loki (Loge) who excels in unscrupulousness. At the behest of one of the giants he lures her out of 'town' by promising her interesting new apples. Equally subjected to the loss of health and youth, the gods order Loki to bring her back. That he does by turning himself into a falcon and Iðunn into a nut which he carries back.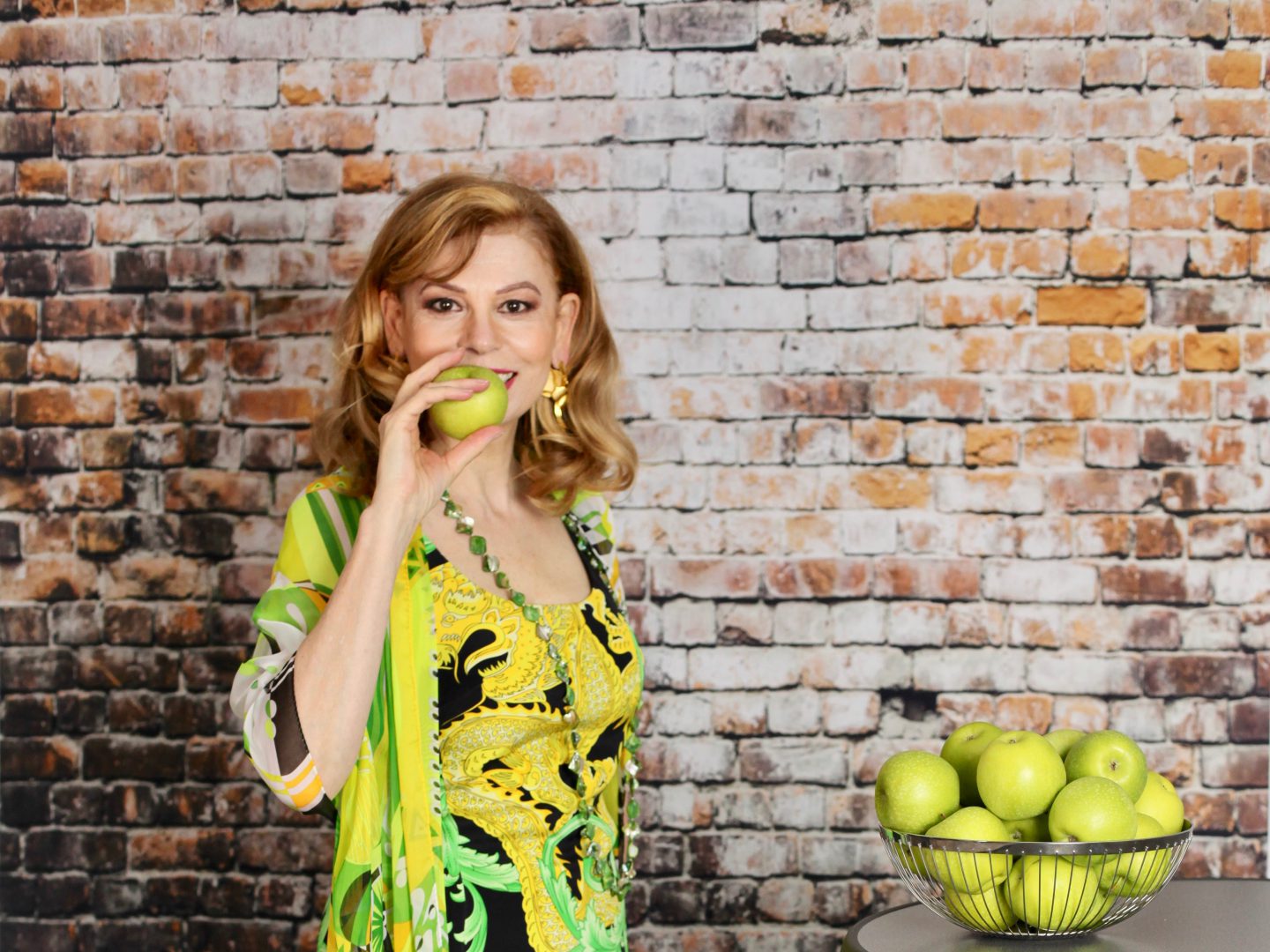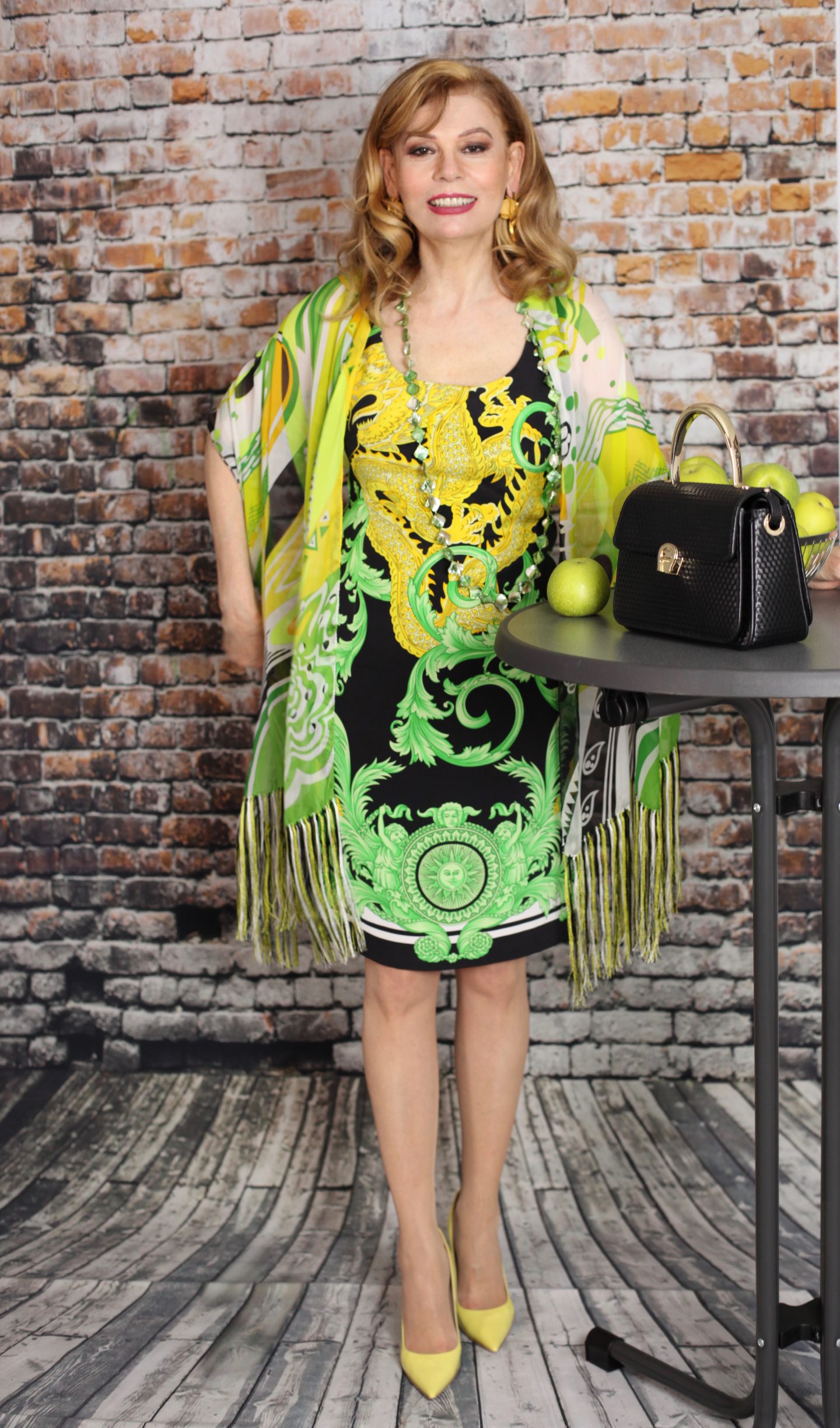 Accessories to match the dress
The pumps in yellow patent leather I have worn in the post – Attractive Stripe Dress– link below.
https://www.mypreferredpieces.com/attractive-outfit-number-4-stripe-dress/
They are very comfortable and that makes me wearing them again and again.
My bag in black leather, I styled in the post  – Black Friday, Relaxed and Happy– link below.
https://www.mypreferredpieces.com/black-friday-relaxed-and-happy/
The handbag has an extremely elegant look, which makes me always want to wear it.