The Duke of BERRY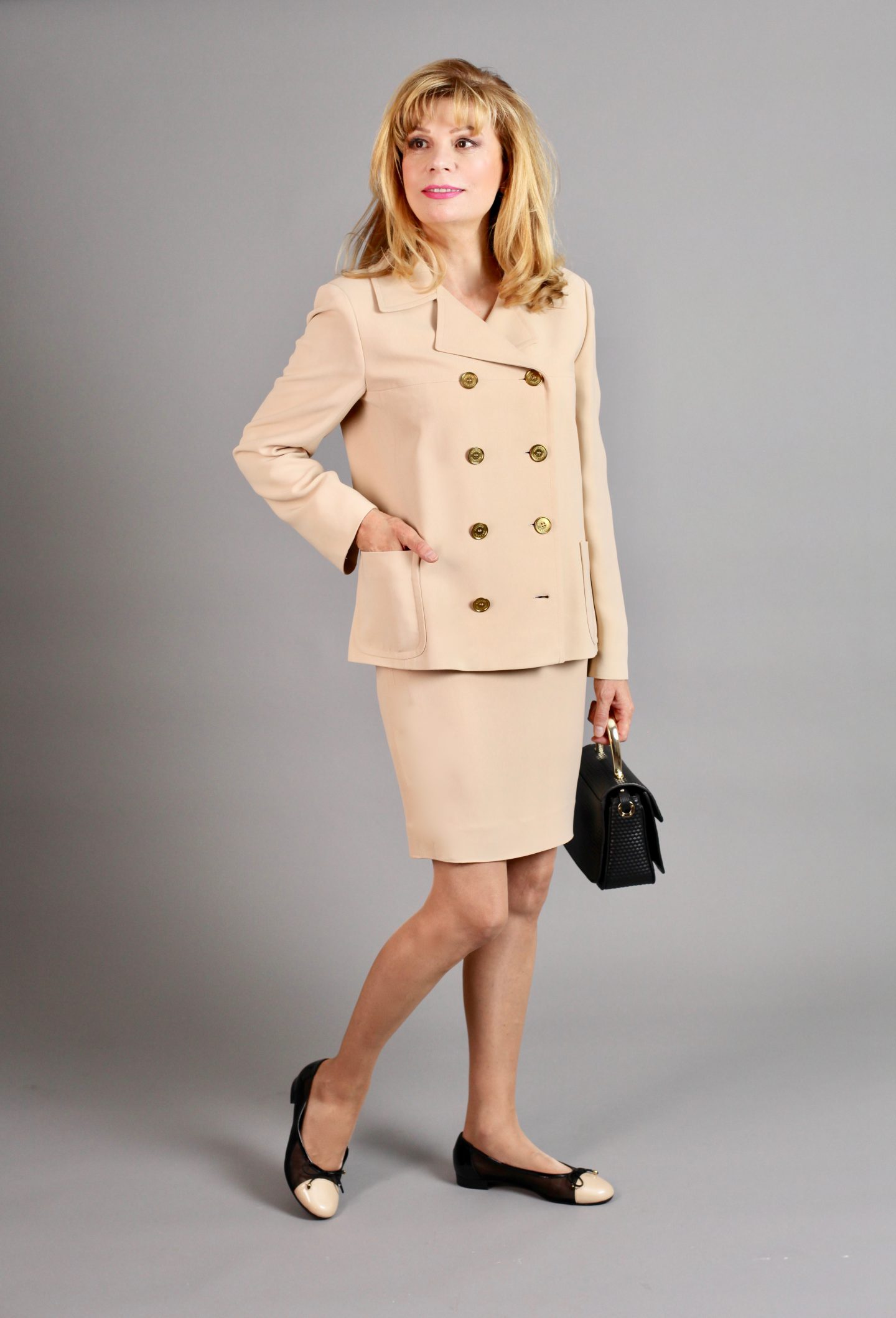 (Downloaded from Pinterest)
Days are getting cooler, harvest is looming and approaching the time to slip here and then into somewhat warmer cloths. Well, no denial it is September. September is also what is depicted at this extraordinary piece of art. It represents September, one of the about 200 leaves of the  illuminated manuscripts such as the Très Riches Heures du duc de Berry. (Picture Downloaded from Pinterest)
Commissioned by one of the biggest art patrons in history, the Duke of Berry who was born more than 600 years ago. Now the clothes I will show you are certainly not that old, but bought some 20 years ago fall into what is called vintage.
The first outfit (and for sure none of the rest) I will show you is certainly not the right one to co-engage in the standard labor of medieval harvest, that is grape picking, but would hopefully grant me access into to this lovely castle which is Chateau Saumur in Anjou, France. Well, hope may be necessary because admittedly its light colour could pose a challenge. Why would that be?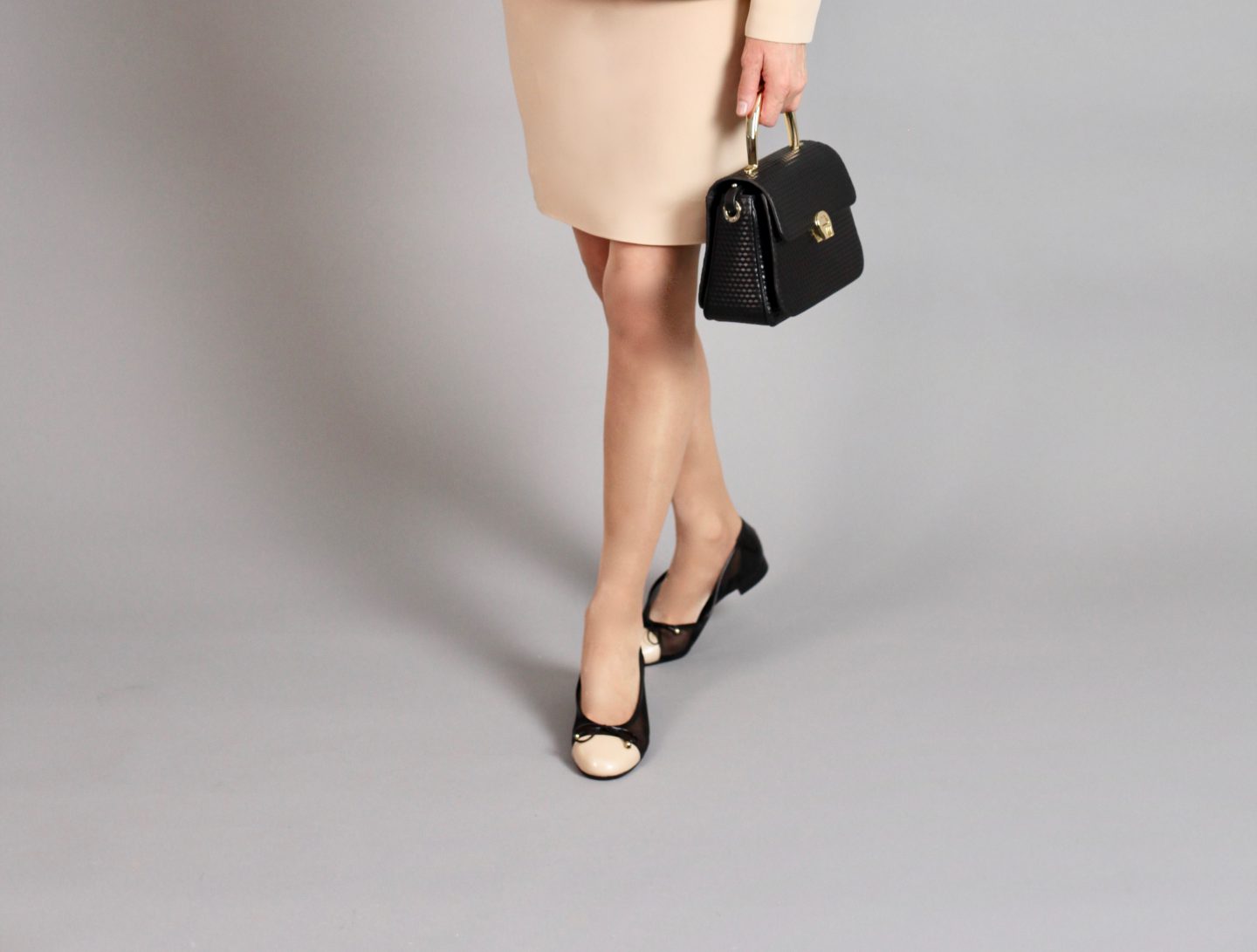 Sophisticated Mediaeval Colour Codes
We know people in the medieval age were wearing much more colourful clothes, denoting the image of a dark period in history. People liked colour a lot, last but not least because against the background of a very high rate of illiteracy, it could signal wealth, social class/rank and in the 15 century late mediaeval even the emotional condition.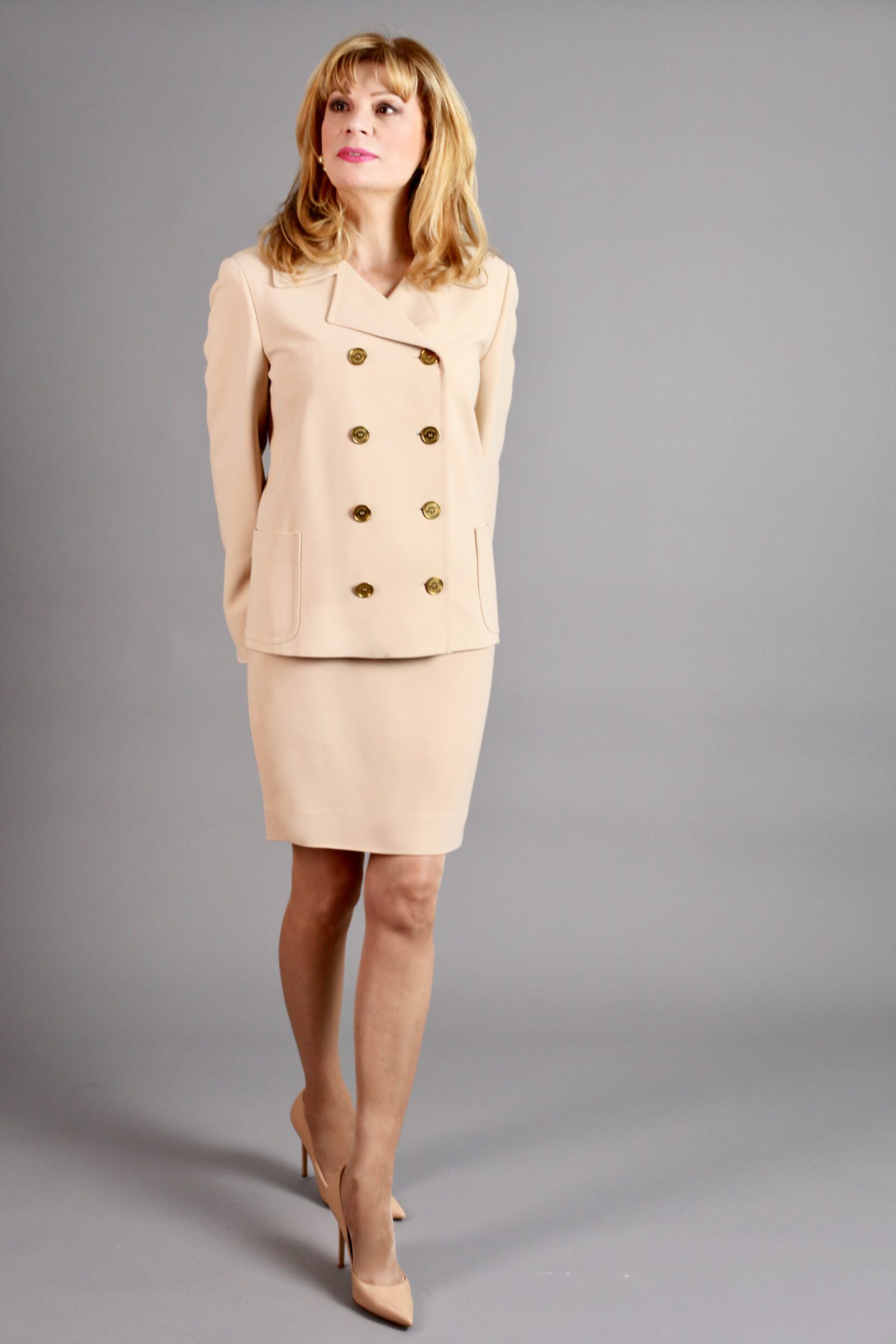 Moschino
The issue at hand is that the light beige of this Moschino Couture Costume could signal to contemporaries a natural wool colour, mostly worn by the common people and definitely less by the better-offs or even nobles. They would wear artificially dyed cloths.
However, contemporaries also understood the difference in cloth quality very well and would have appreciated the great expense of a very fine material. I believe this feature will be my door opener! The costume's design has been made from a comfortable stretch fabric, a double -breasted jacket with golden buttons and pointed collar, patch pockets to wear with a pencil skirt for a powerful entry.
The brand was originally created in 1983 by the late Franco Moschino (1950–1994). Moschino and his fashion label became famous for his innovative, – sometimes eccentric – designs, for his love of fairies, for his criticisms of the fashion industry and for his social awareness campaigns in the early 1990s.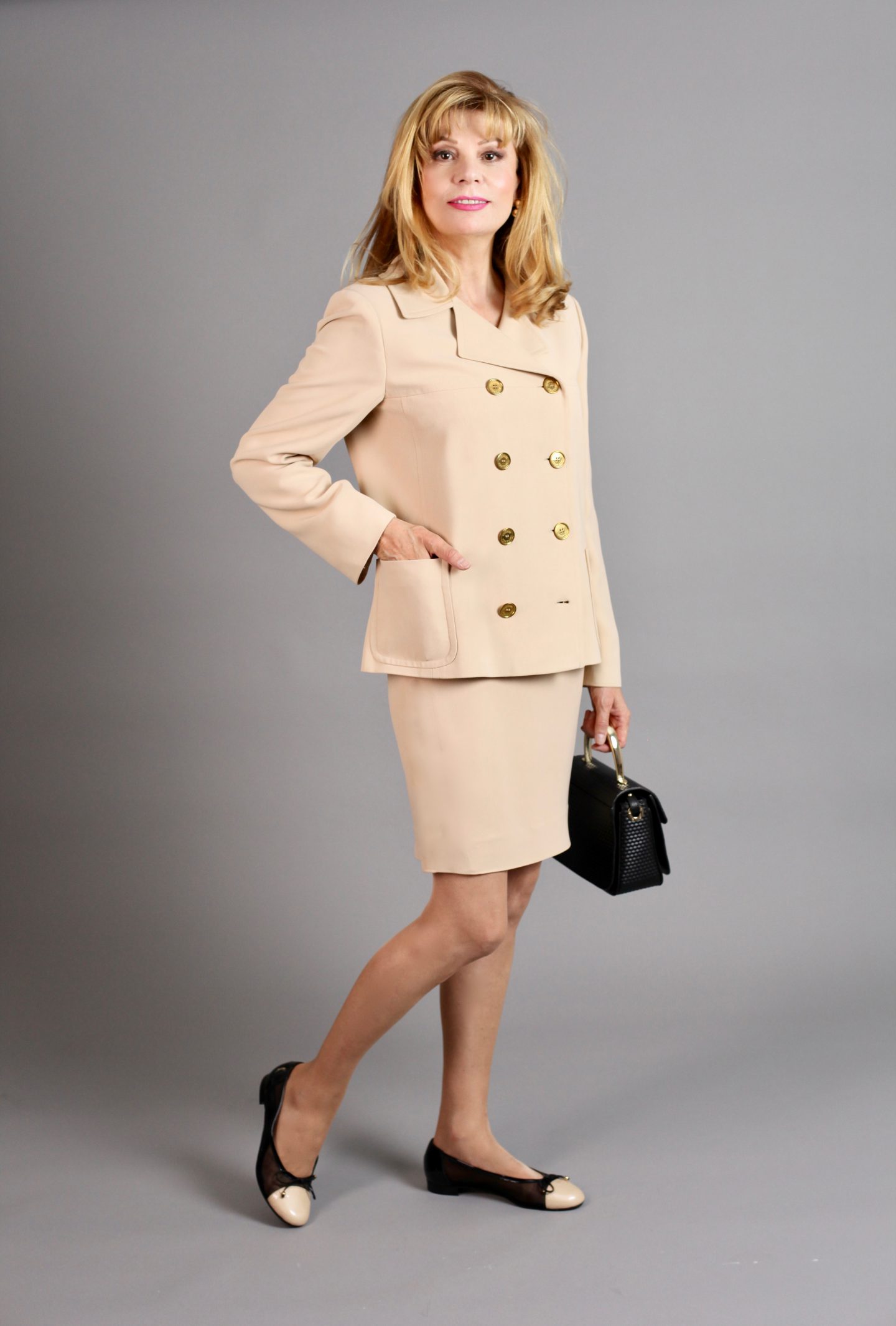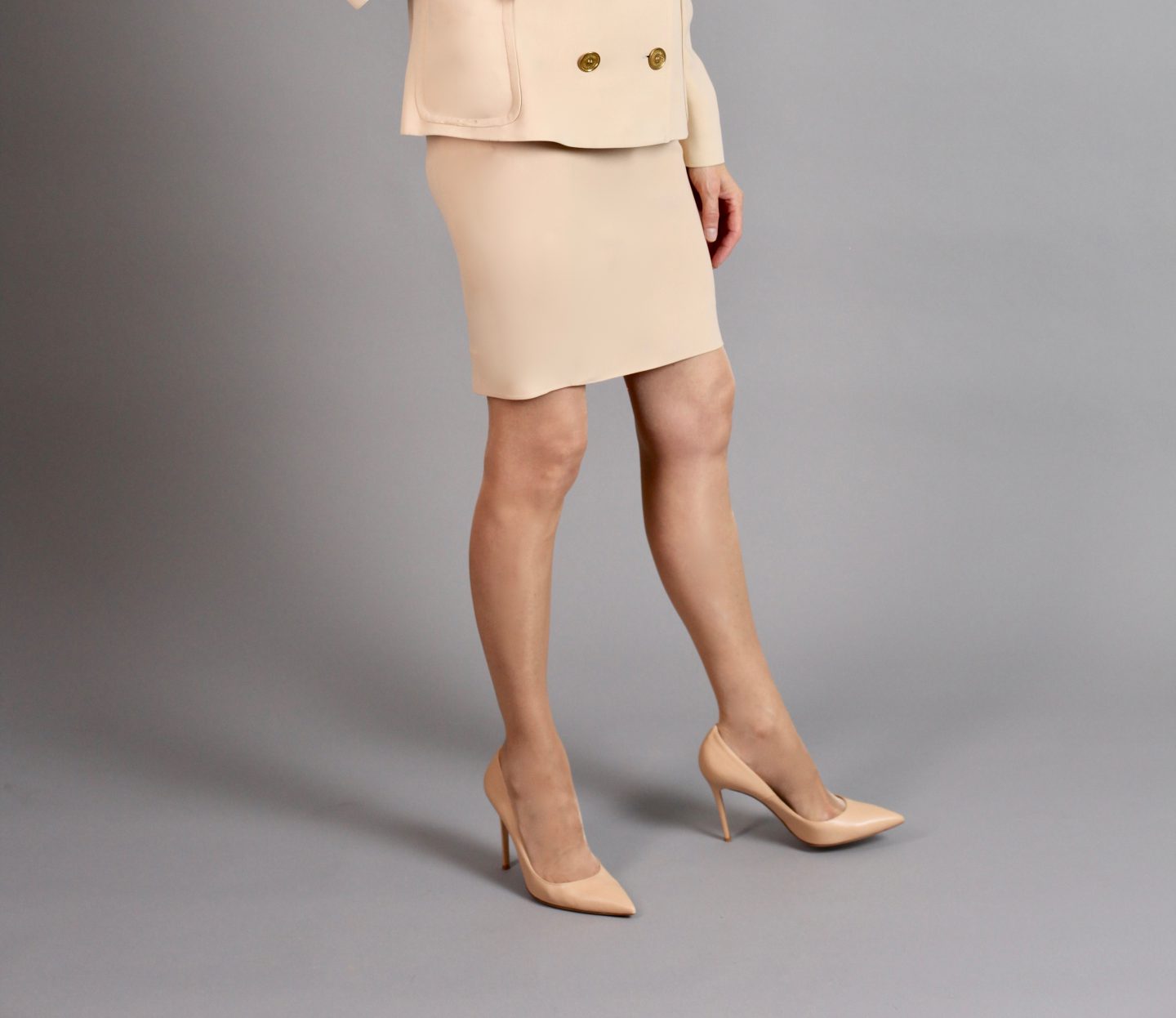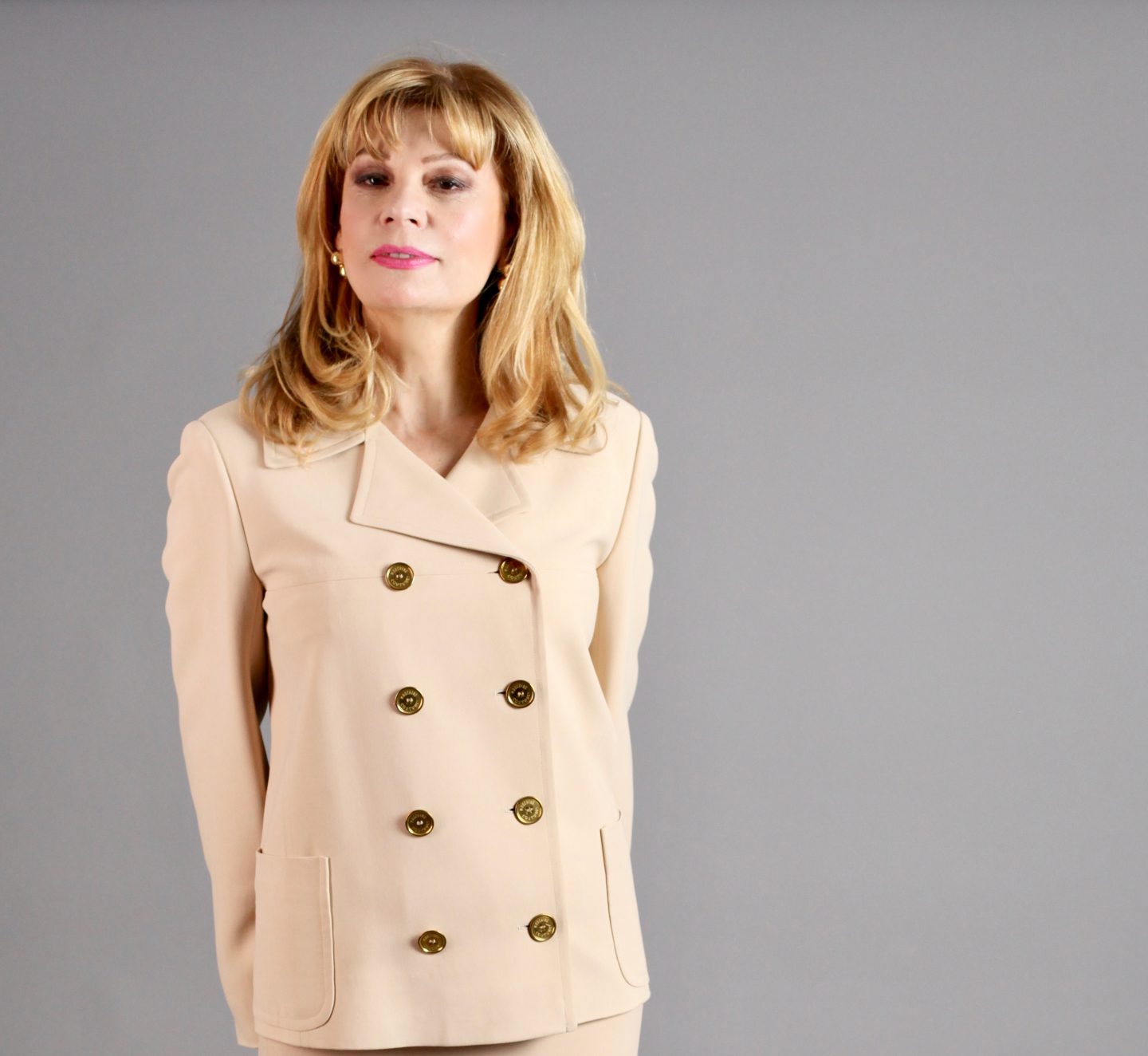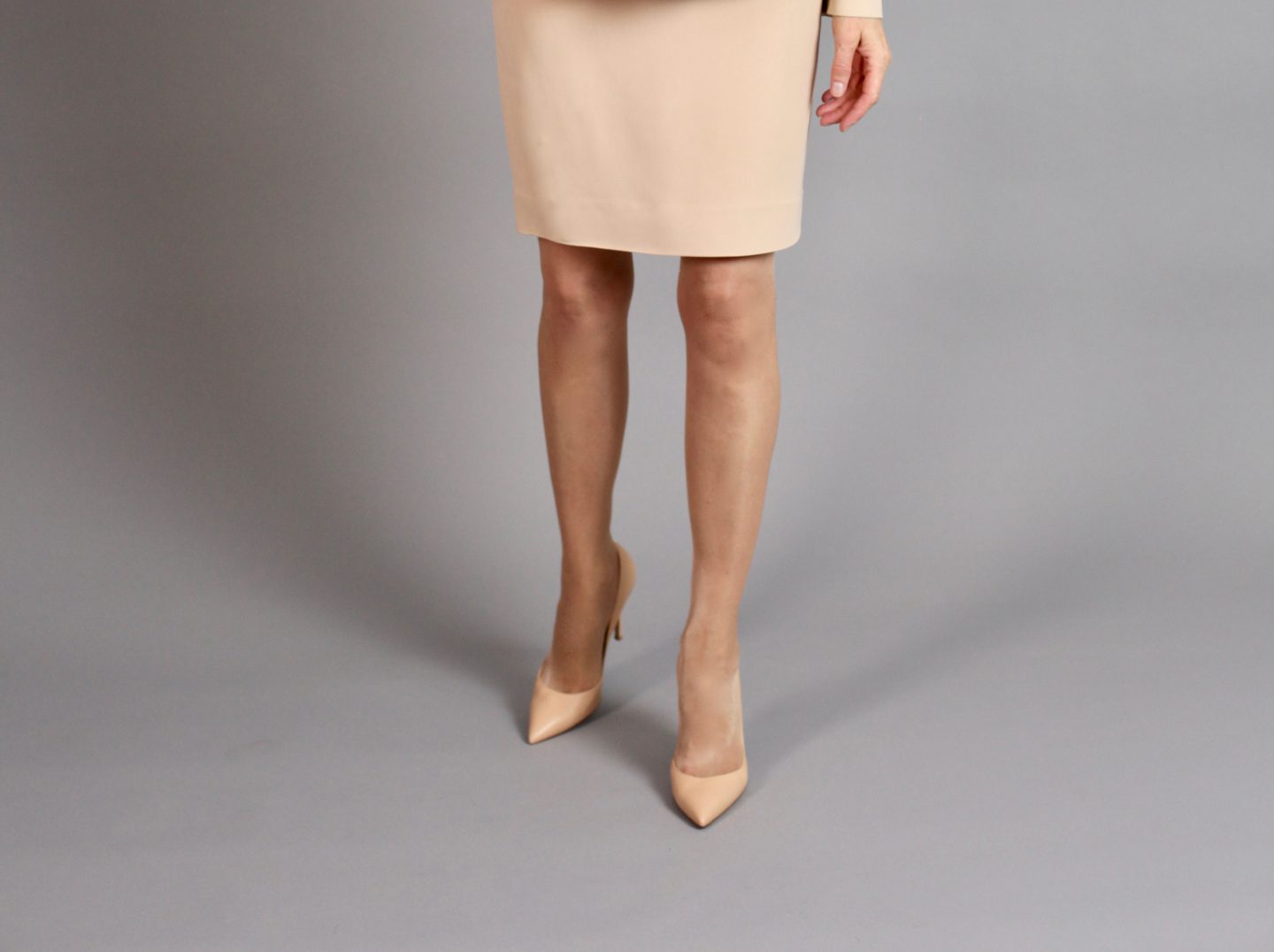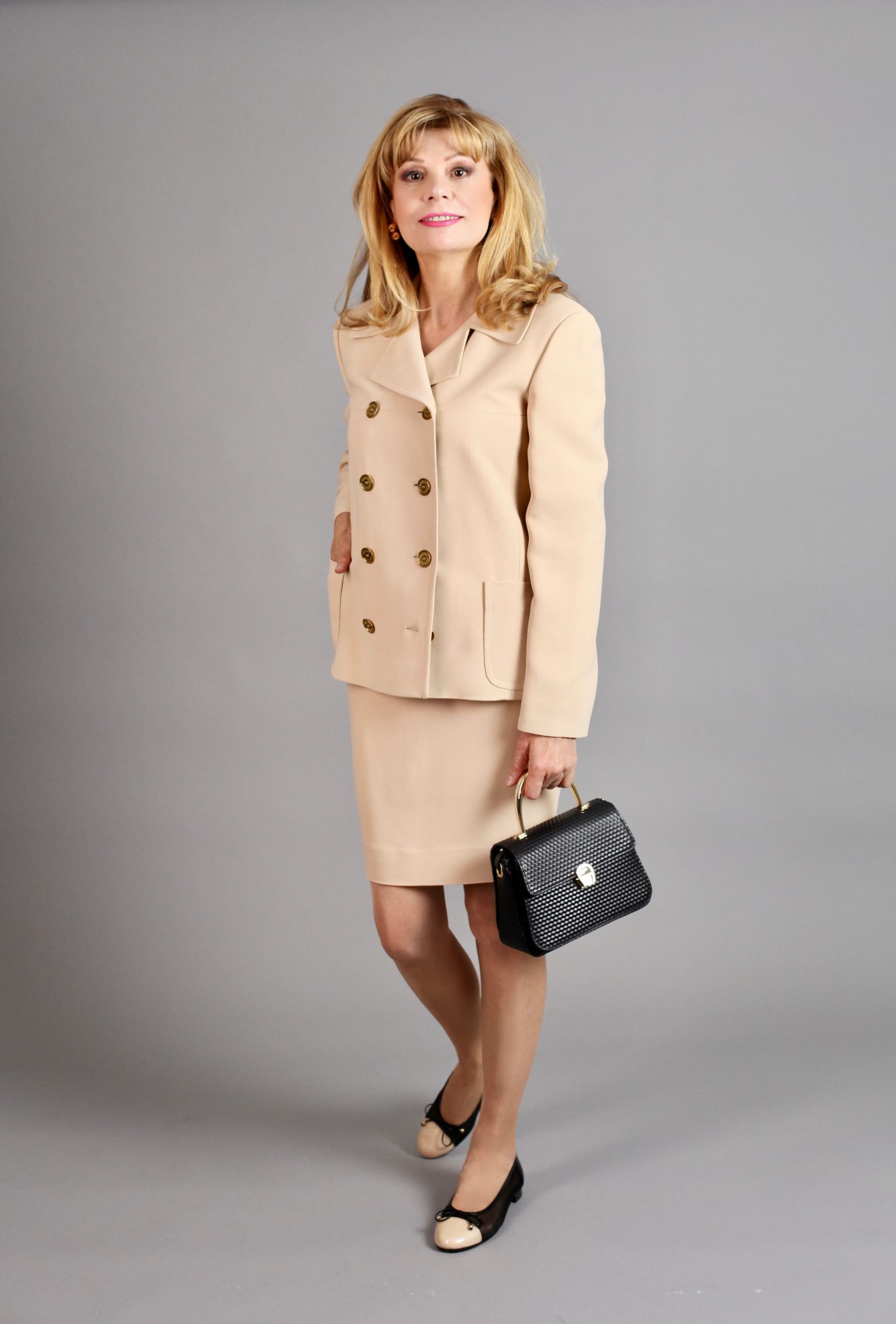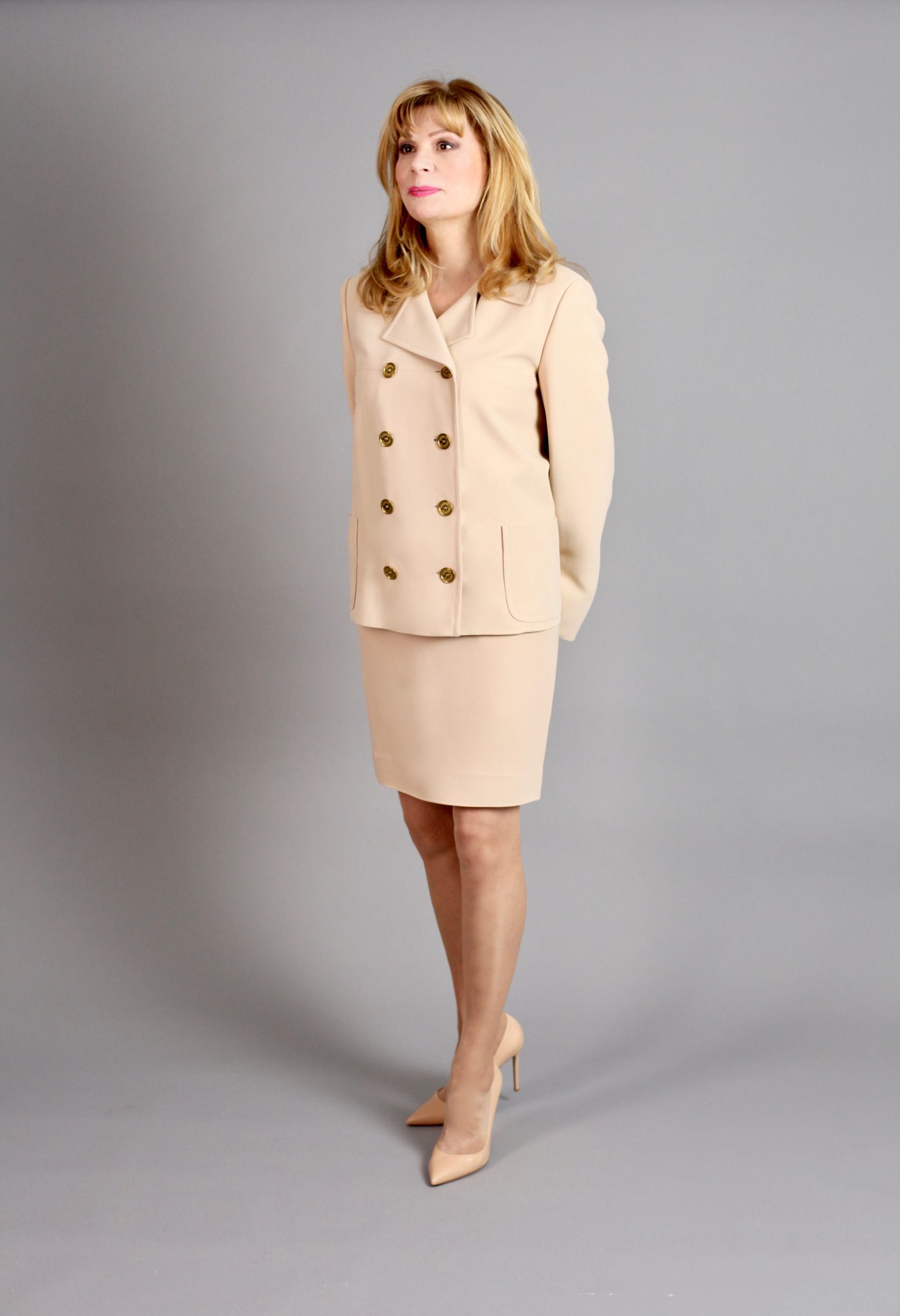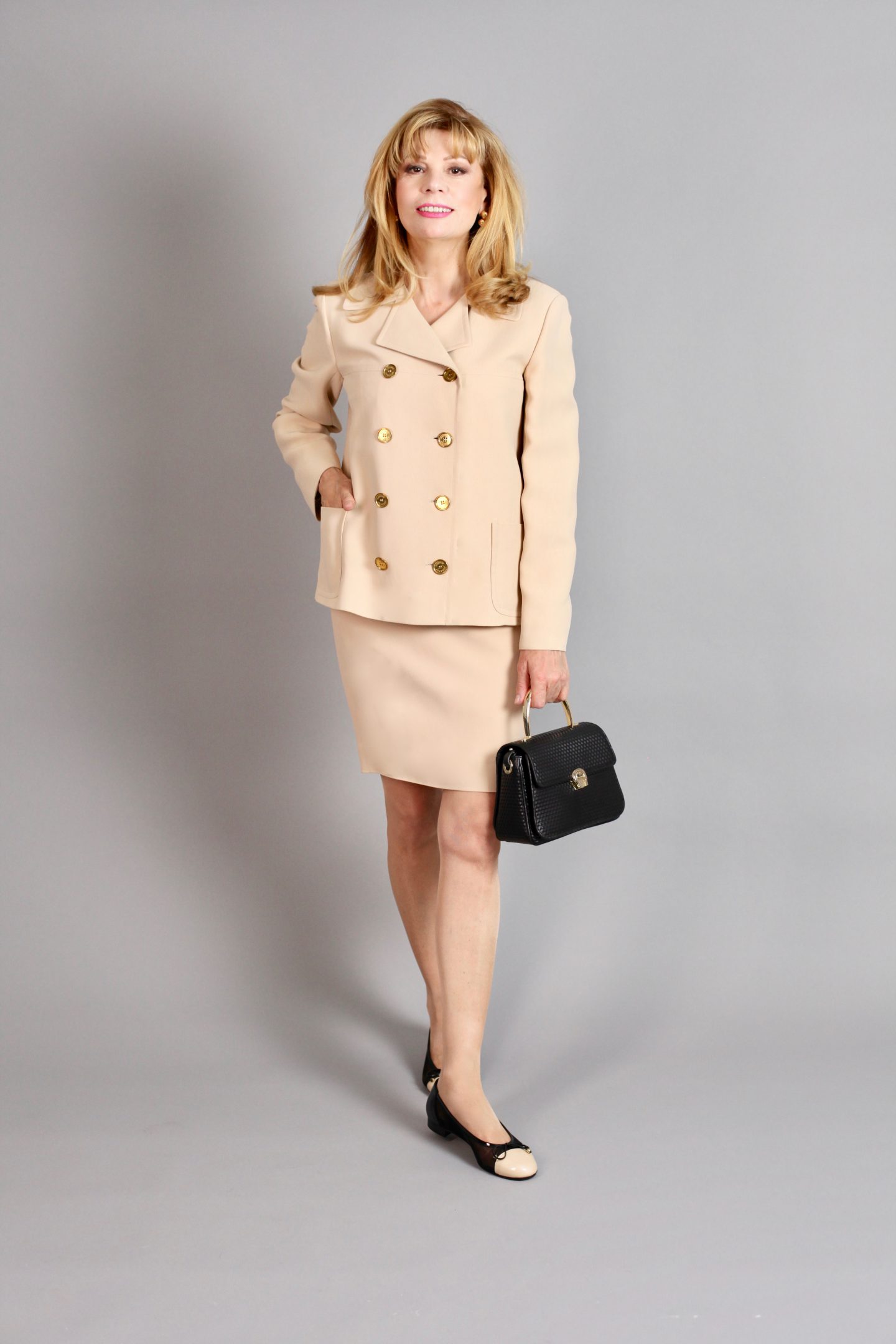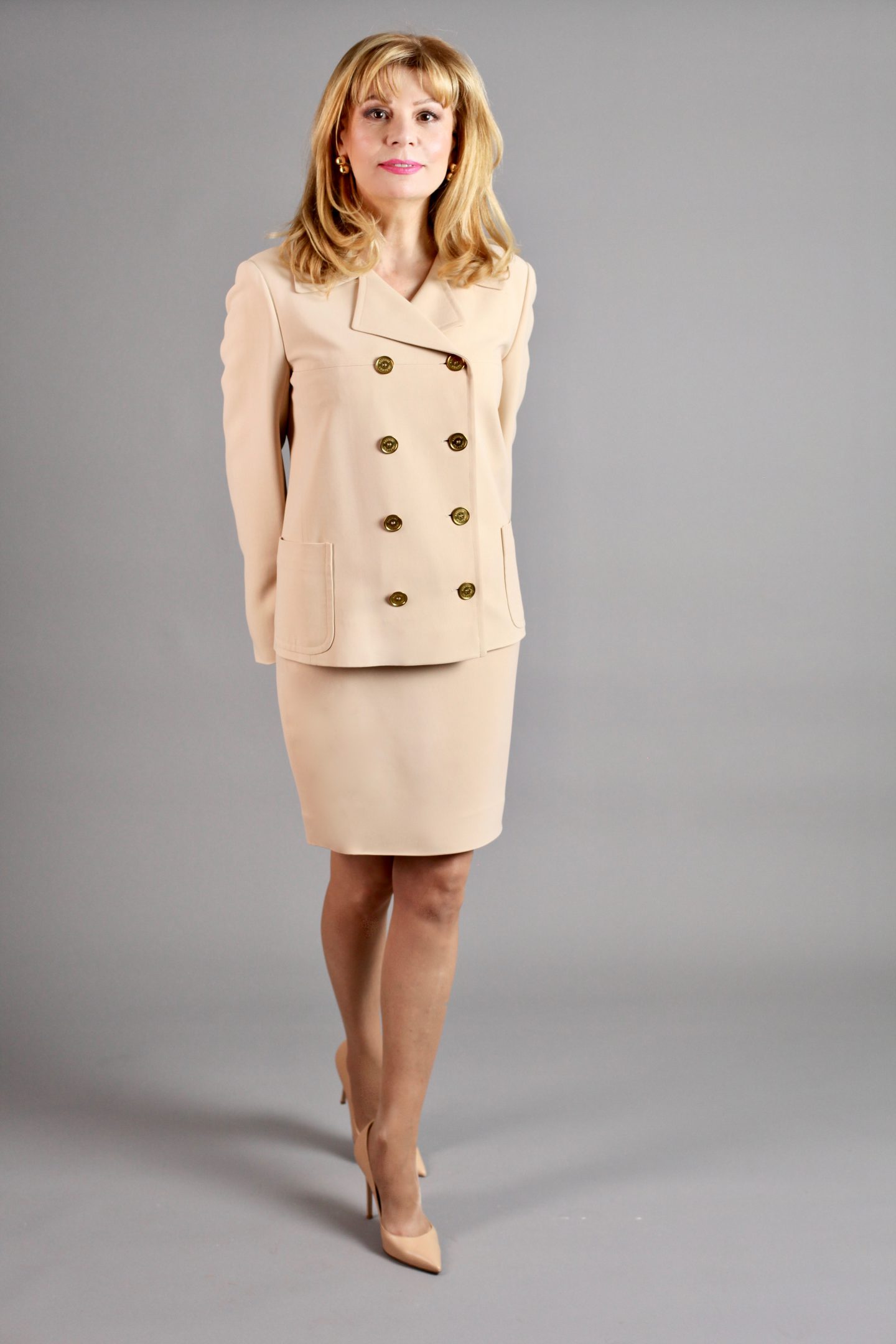 YOU MAY ALSO BE INTERESTED IN:
https://www.mypreferredpieces.com/dress-in-apple-green-and-yellow-print/