Pink Panther
For sure you will remember the classic Pink Panther Film in 1963 with Peter Sellers starring as the as the inept French police detective,  Inspector Jacques Clouseau. Unforgettable also the comedy-mystery film's haunting melody composed by  Henry Mancini. The first film in the series derives its name from the eponymous pink diamond that has an enormous size and value.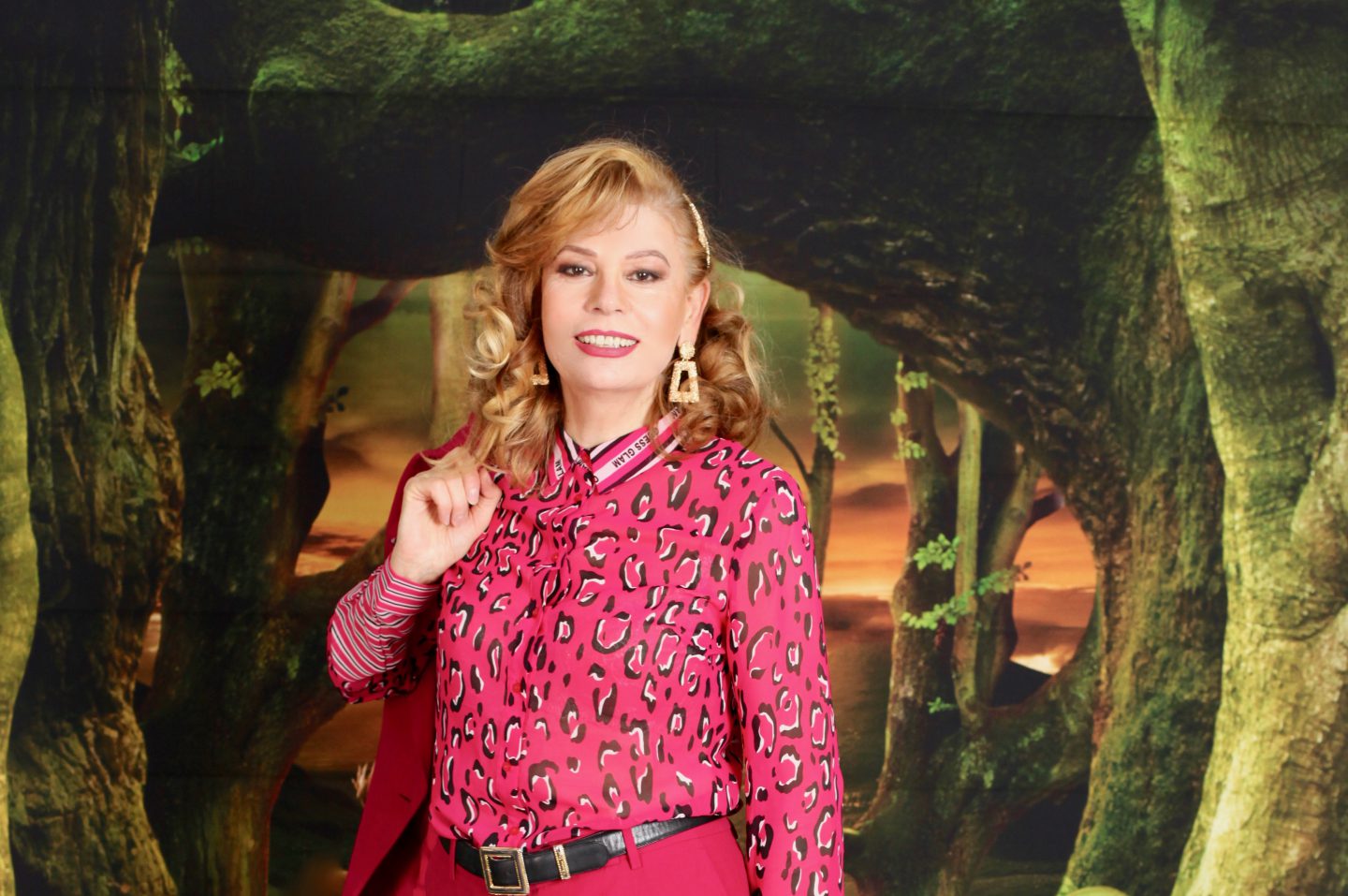 The diamond is called the "Pink Panther" because the flaw at its centre, when viewed closely, is said to resemble a leaping pink panther. The ensemble's feline flair stems from my blouse in black and well you know …. pink! A sensual leopard print animates the lightweight silk crêpe de chine of the blouse.
As accessories, I chose a leopard print scarf and a cross-body bracelet bag in black. The mid-rise waist pants I wear exude elegance with their timeless leg-lengthening silhouette; they fit closely through the thighs before flaring out gracefully from the knees in a classic boot-cut style. These trousers have been expertly cut from a crêpe, again in vibrant pink. What else!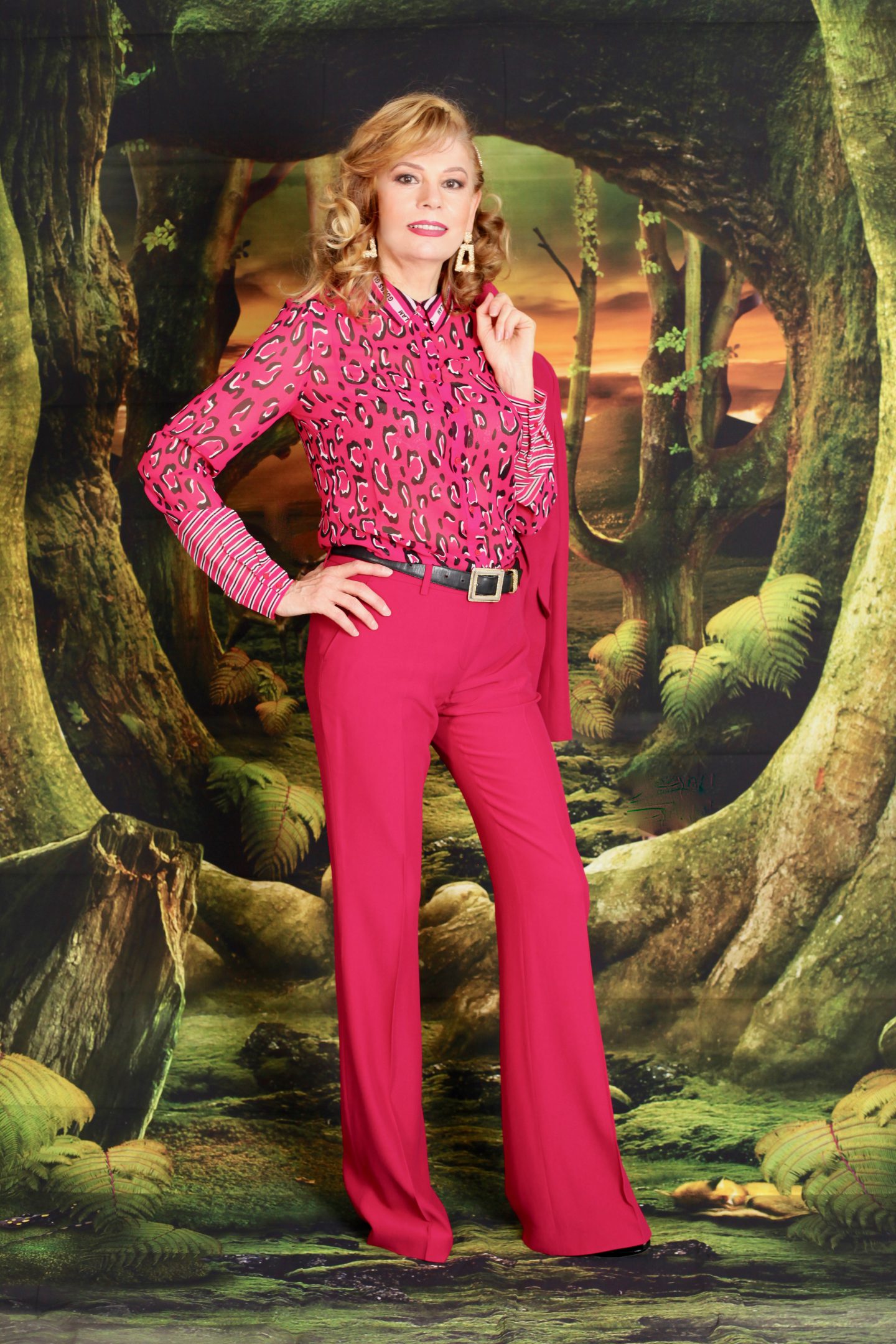 Black Fur Sharing
Both, leopards and jaguars that have a black fur are known as black panthers. The term 'black panther', in fact, is a catch-all term that refers to any wildcat with a black coat. And they are not as rare as one may think.
The blackness is caused by carrying a gene that causes melanism, or a surplus of melanin, or pigment, in the cat's fur. Larger than leopards, jaguars (Panthera onca) are the only extant member of the genus panthera native to the Americas. So not to be seen on an African Safari. That is definitively also the case for a pink panther!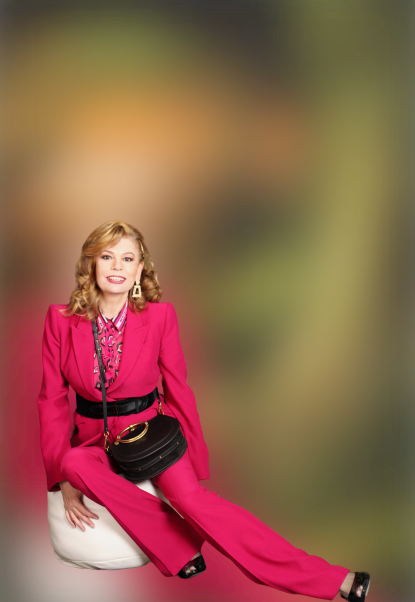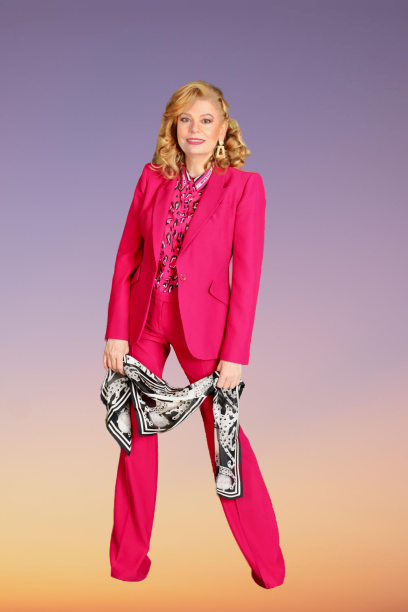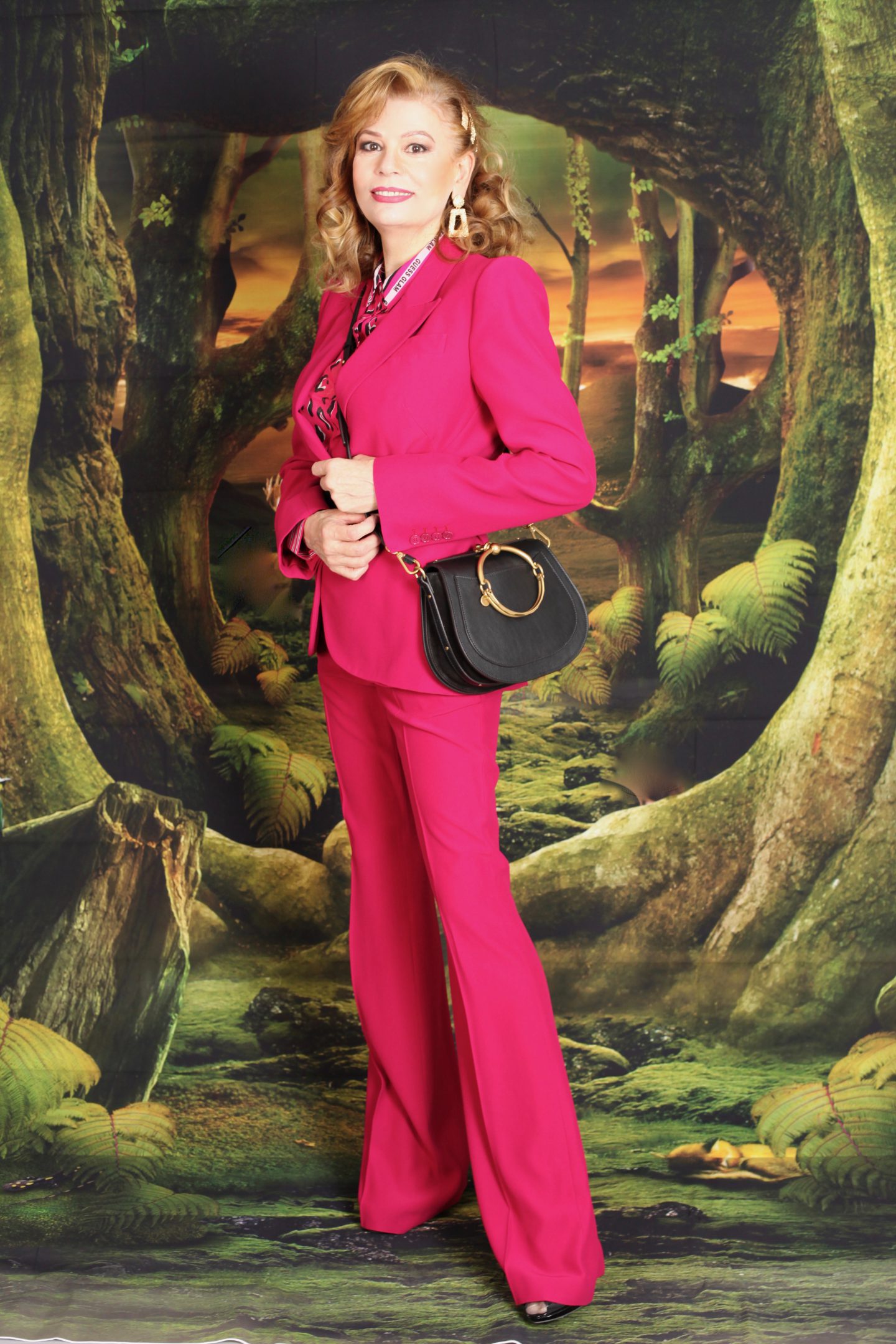 Pink Meets Pompadour 
(Downloaded from Pinterest)
By the way: the colour pink takes its name from the flowers called pinks, members of the genus  Dianthus. The zenith of the colour pink was the 18th century, when pastel colours became very fashionable in all the courts of Europe.
Pink was particularly championed by Madame de Pompadour (1721–1764), the mistress of King Louis XV of France, who wore combinations of pale blue and pink, and had a particular tint of pink made for her by the Sevres porcelain factory, created by adding nuances of blue, black and yellow. For more on that famous fashion beacon, have a look at this post of mine.
Pink Power-Suiting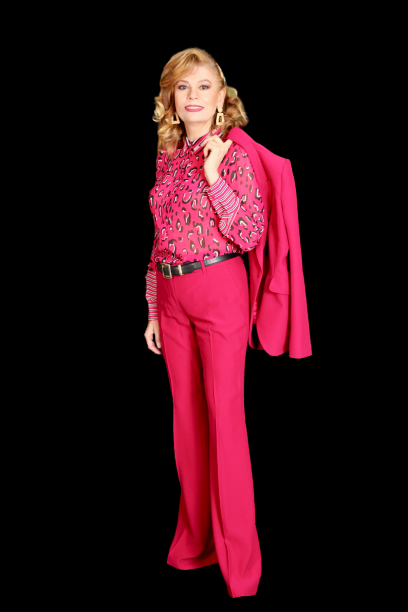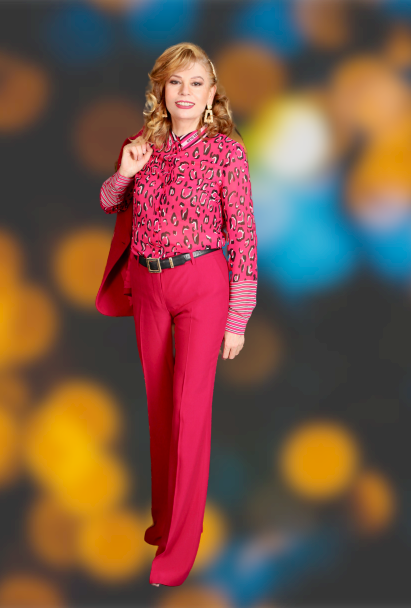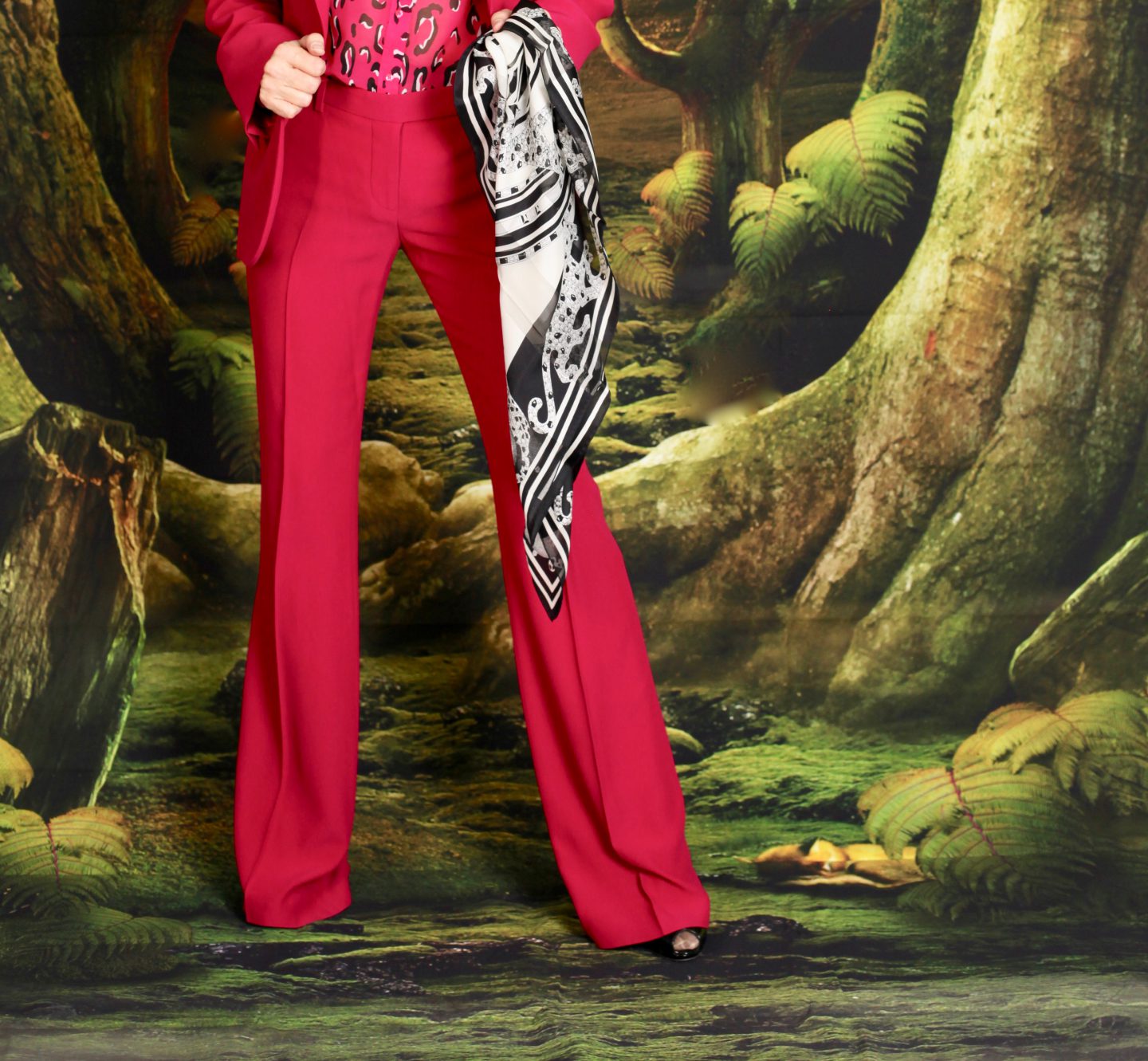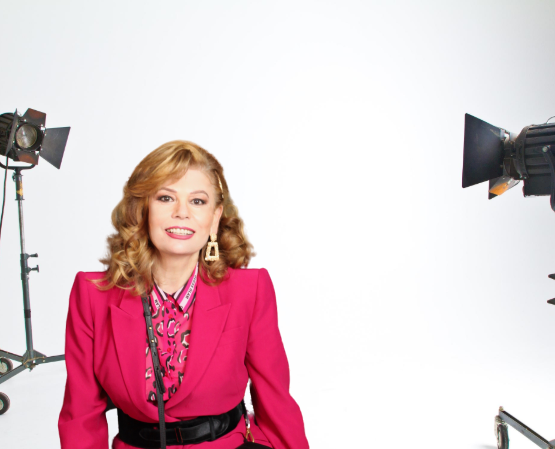 I love how smart the pants look with this single-breasted jacket. Matching the trouser's colour, it has narrow peak lapels, a slim silhouette with a nipped-in waist, which is accentuated by angled side pockets set into sculptural seams to highlight the figure.
It's completed with a sleek single-button fastenings and sharply defined shoulders. Altogether a modern take on power-suiting. As last touch, how about associating platform open-toe pumps? Perfect for your feet to be in the pink!
YOU MAY ALSO BE INTERESTED IN:
ZEBRA THAT'S WHAT IT IS
https://www.mypreferredpieces.com/zebra-thats-what-it-is/