LEMON POWER PART
4
Multi Coloured Striped Dress, Lemon-Yellow Leather Pumps and Crossbody Bag
Attractive Striped Dress Outfit
Don't be afraid of stripes, certainly stripes draw one's attention, but chosen in right combination, they can be extremely attractive. Let us explore it a little bit more.
In the natural environment stripes could have developed for a sort of camouflage, protection agains predators. It seems that some patterns include the so called motion dazzle that would make animals more difficult to be detected when moving. Also, it seems, that motion dazzle decreases predators' ability to estimate the animal's speed and direction, so that the animal has a greater chance to escape. 
It is in the Medieval period that stripes on clothes make their appearance. During that time, striped garments were associated with the marginalised members of the society and only at the end of the 19th century that Queen Victoria made stripes acceptable. She just dressed her son in a sailor suit during a Royal Yacht boarding event. 
From the fashion history, we know that Coco Chanel used navy and white stripes in her cloths' design. Stripes became even more popular in the 60s and 70s and they never really went out of fashion. I love stripes, but prefer cloths with vertical stripes that are much more flattering for the body shape.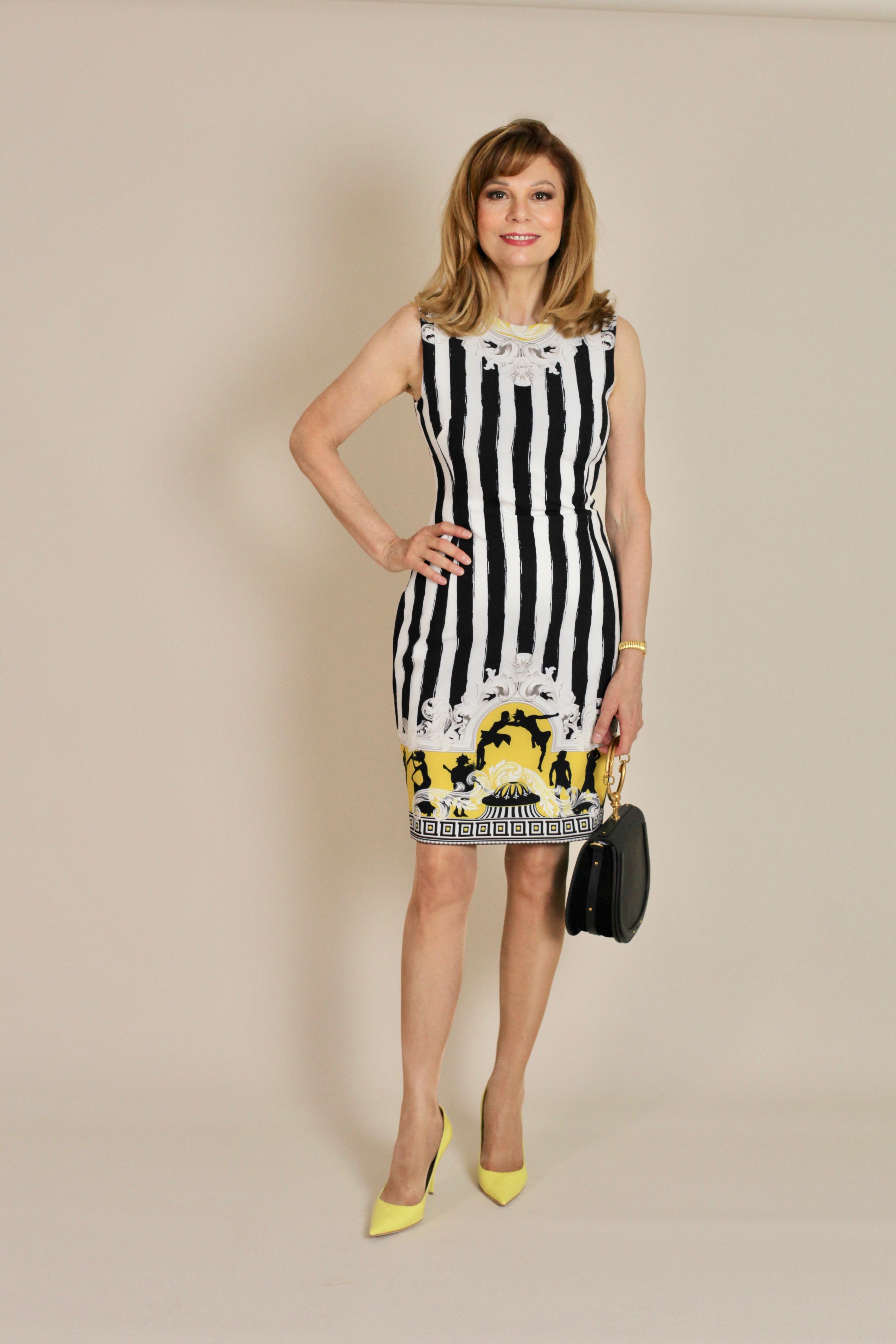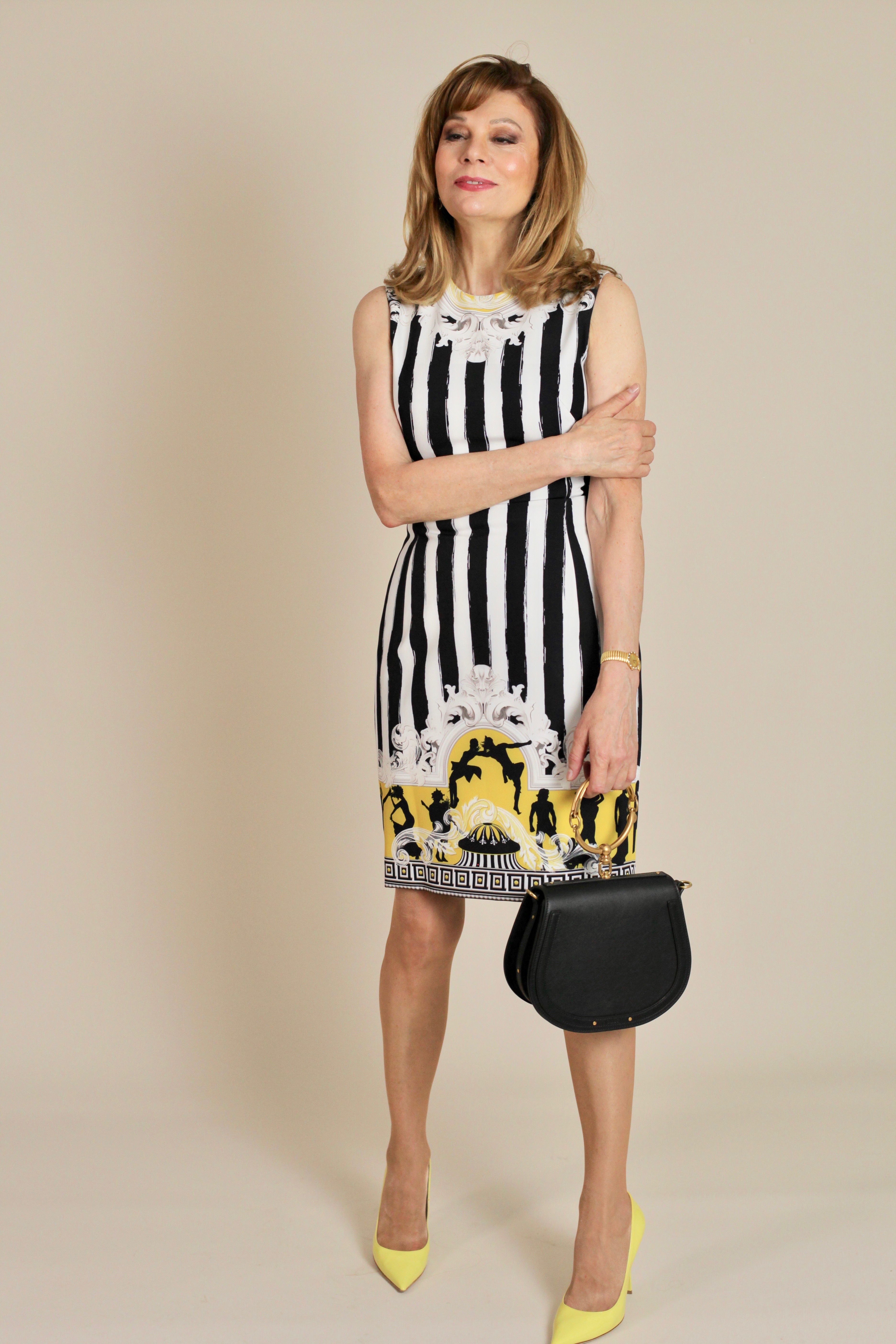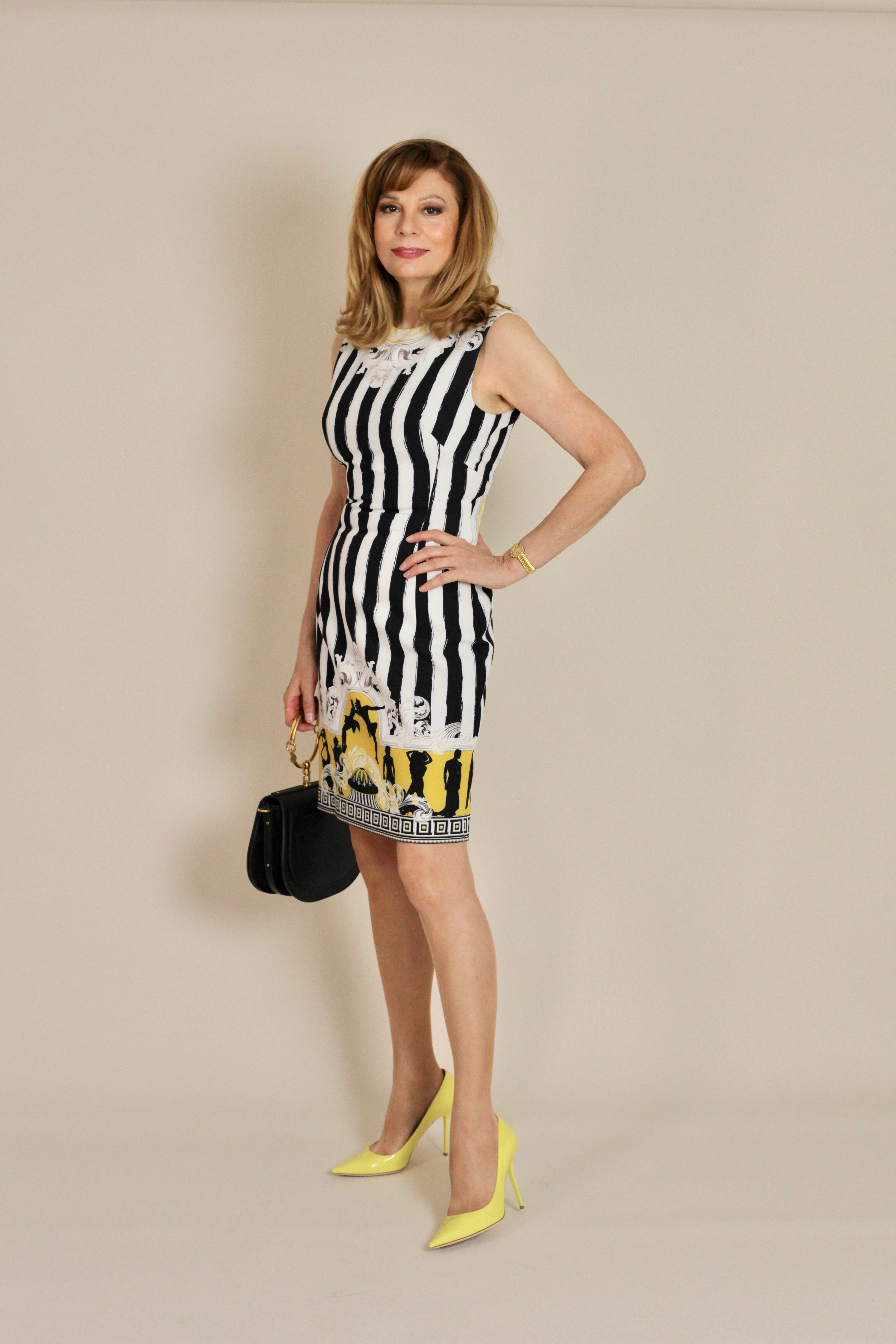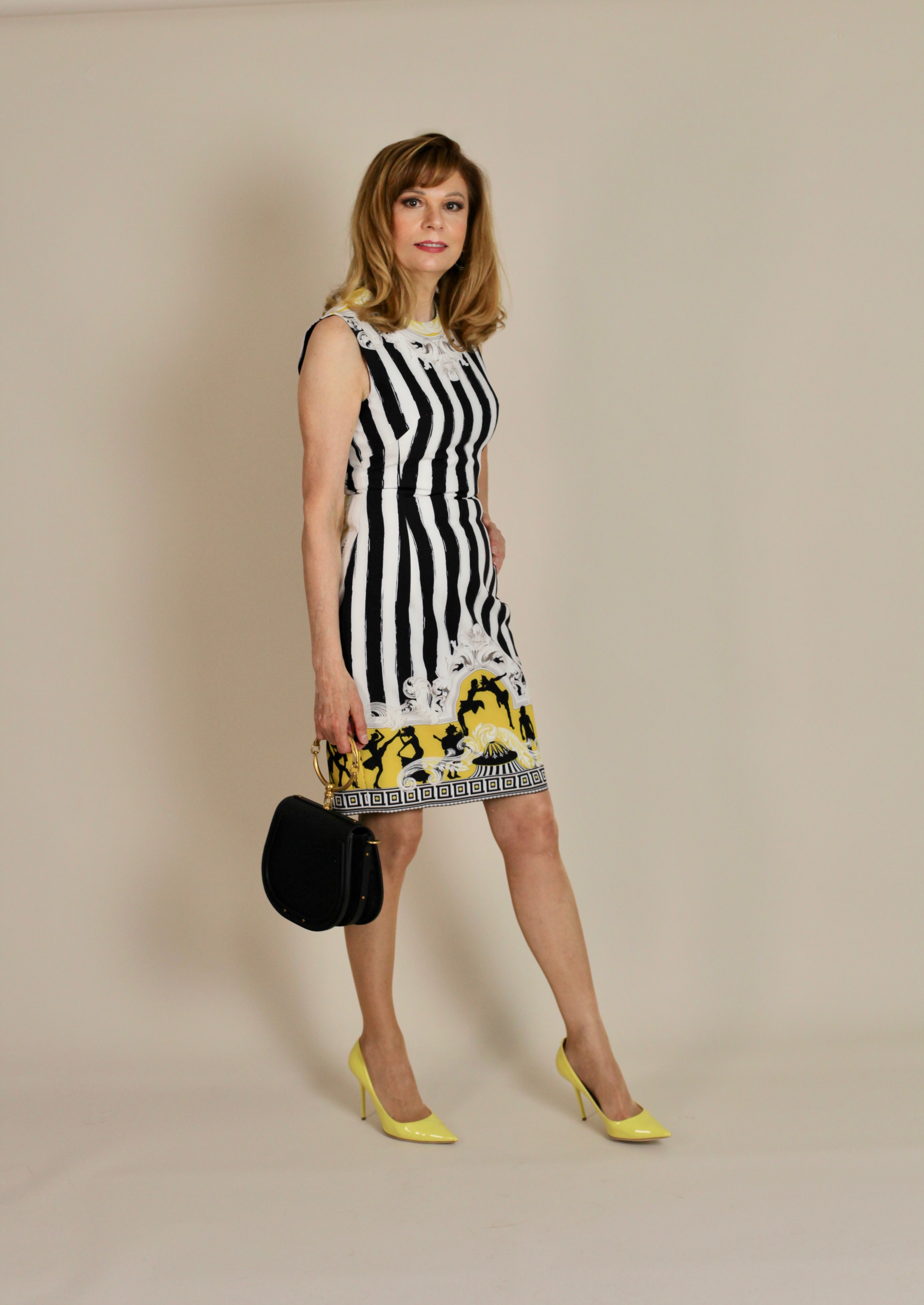 This no-sleeves multi coloured patterned print dress is equally good for a tea or cocktail party. Be it earl grey or gin lemon, I'll have it! Perhaps a little bit less of yellow, but I am not going to change my stripes regarding this season's colour theme.
So, here is where my lemon-yellow pointed toe leather pumps come into play. Styled with a crossbody bag crafted from black-tone leather and accented with golden hardware, the half-moon style features a doorknob-inspired, oversized top handle for a distinctive touch.
What do I wear?
Sleeveless Multi-Coloured Print Dress
Lemon-Yellow Leather Pumps
Crossbody Bag from Chloé
YOU MAY ALSO BE INTERESTED IN:
LEMON-YELLOW JACKET STYLED WITH BLACK CIGARETTE PANTS AND STRAIGHT LEG PANTS
https://www.mypreferredpieces.com/festive-outfit-number-5-yellow-jacket/