BLACK FRIDAY – SHOPPING IN BLACK
I have decided to go shopping, what do I wear? Oh, yes, I know – a little black dress for an extraordinary effect and comfortable shoes for easy walking.
Too Pretty To Throw Away
As is all too evident, shopping is inextricably linked to packaging. And some of it is just too pretty to throw away. Prettiness, however, did not stand at the beginning. Paper packaging as we know it began around 200 B.C. when the Chinese started using treated mulberry bark to transport food.
This "technology" developed in the following centuries into paper making. It wasn't until 1310 that this technology arrived in England and it should take additional 400 years until it arrived in North America. But nowadays, packaging is inseparably linked to make packaging attractive – which includes paper bags!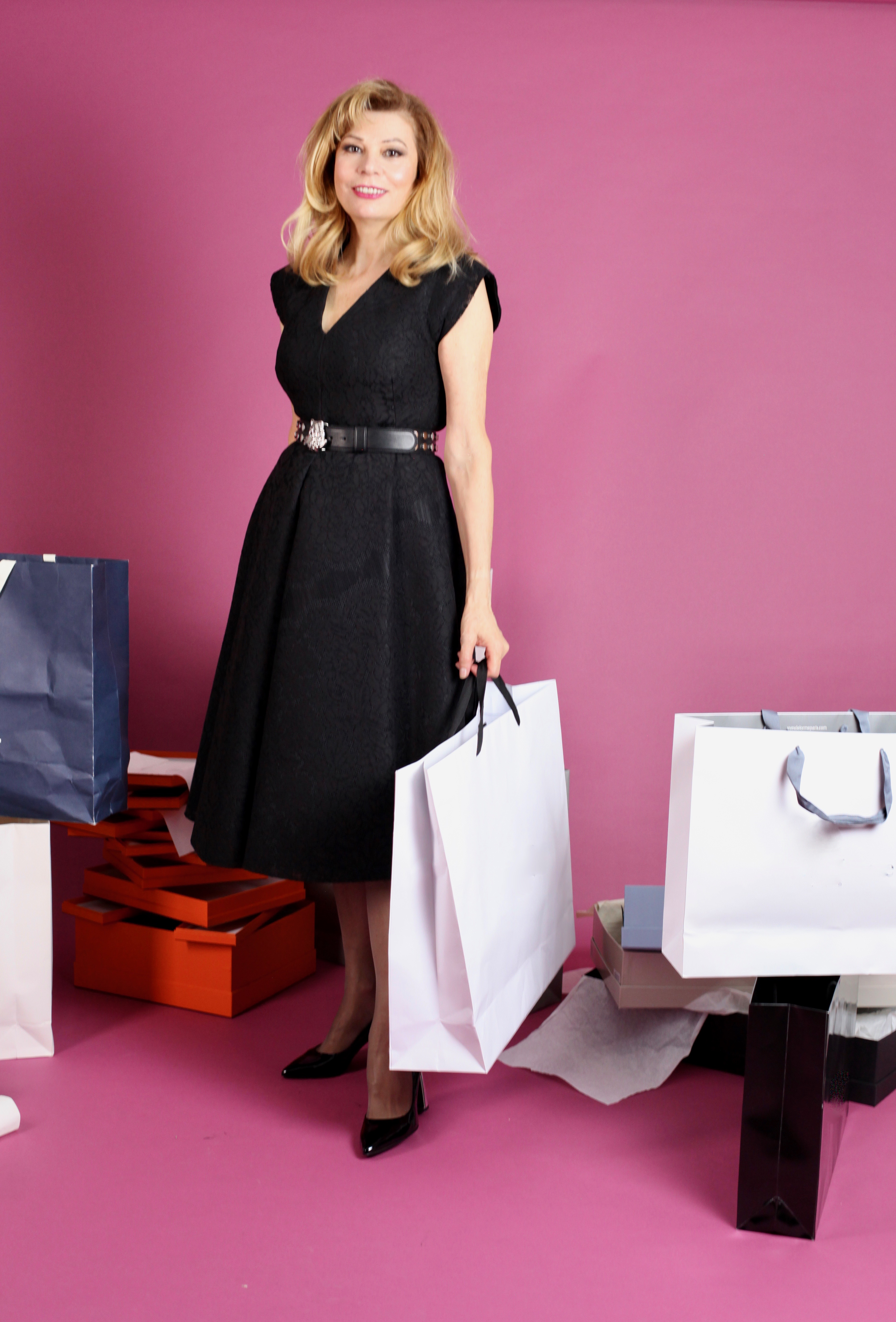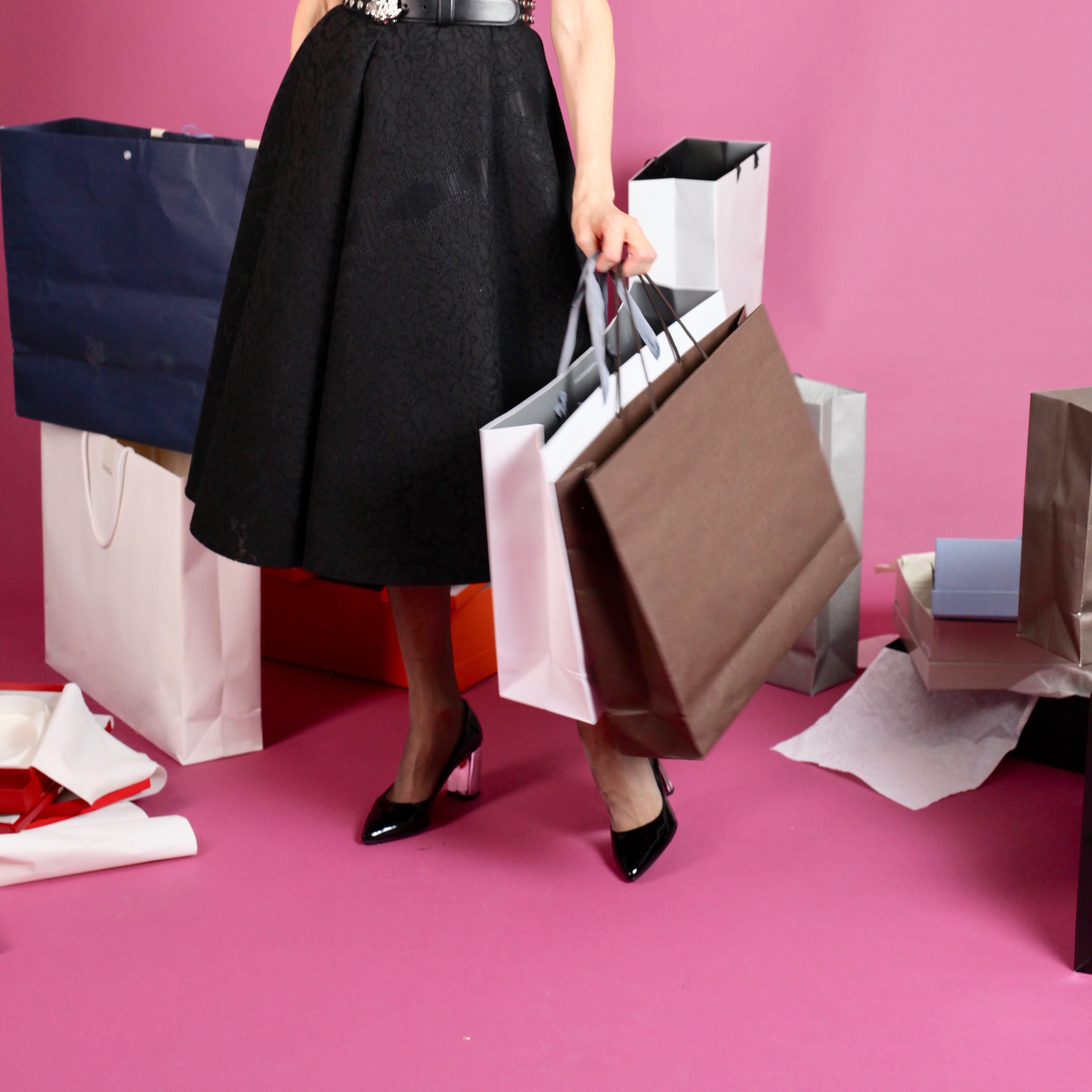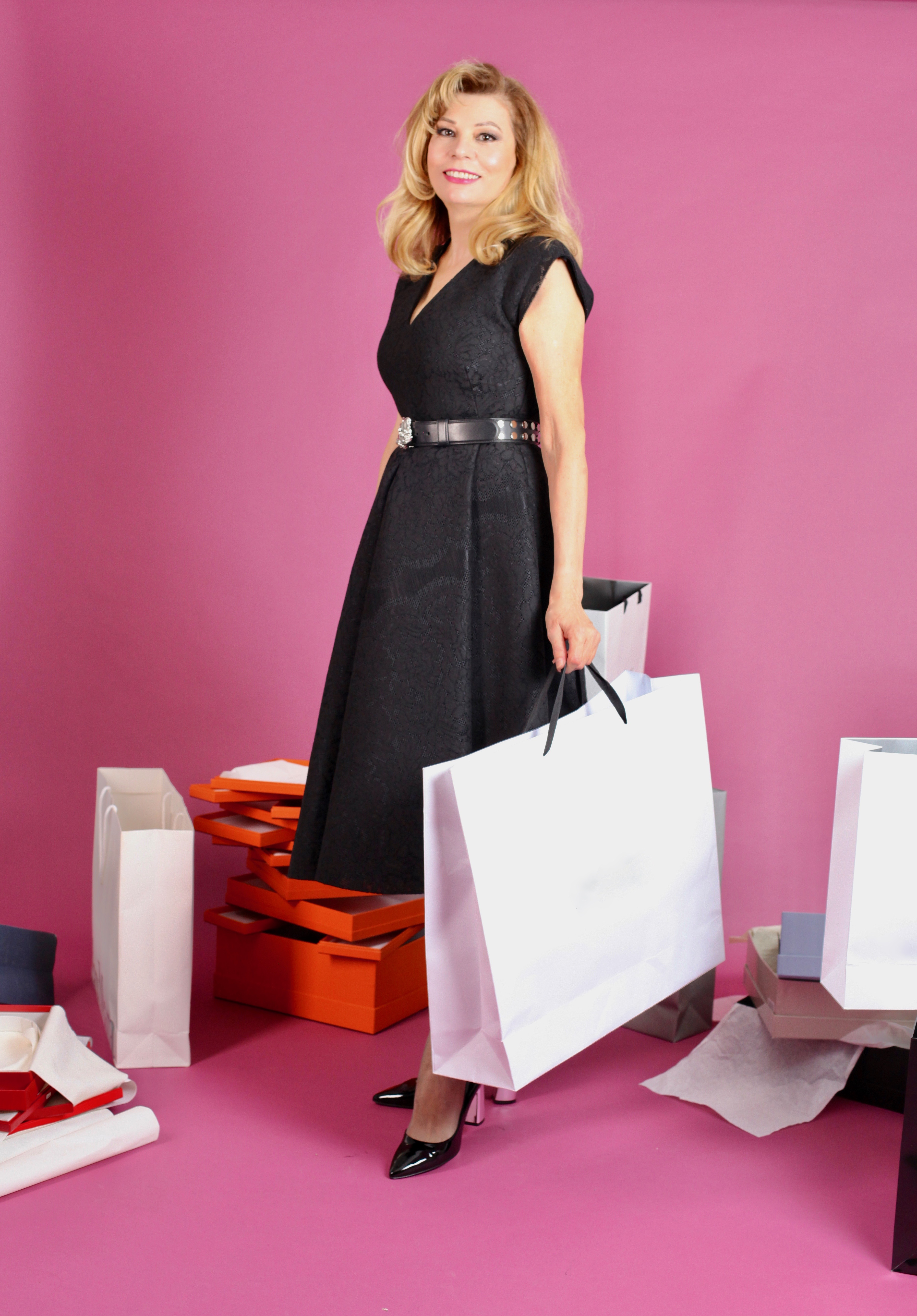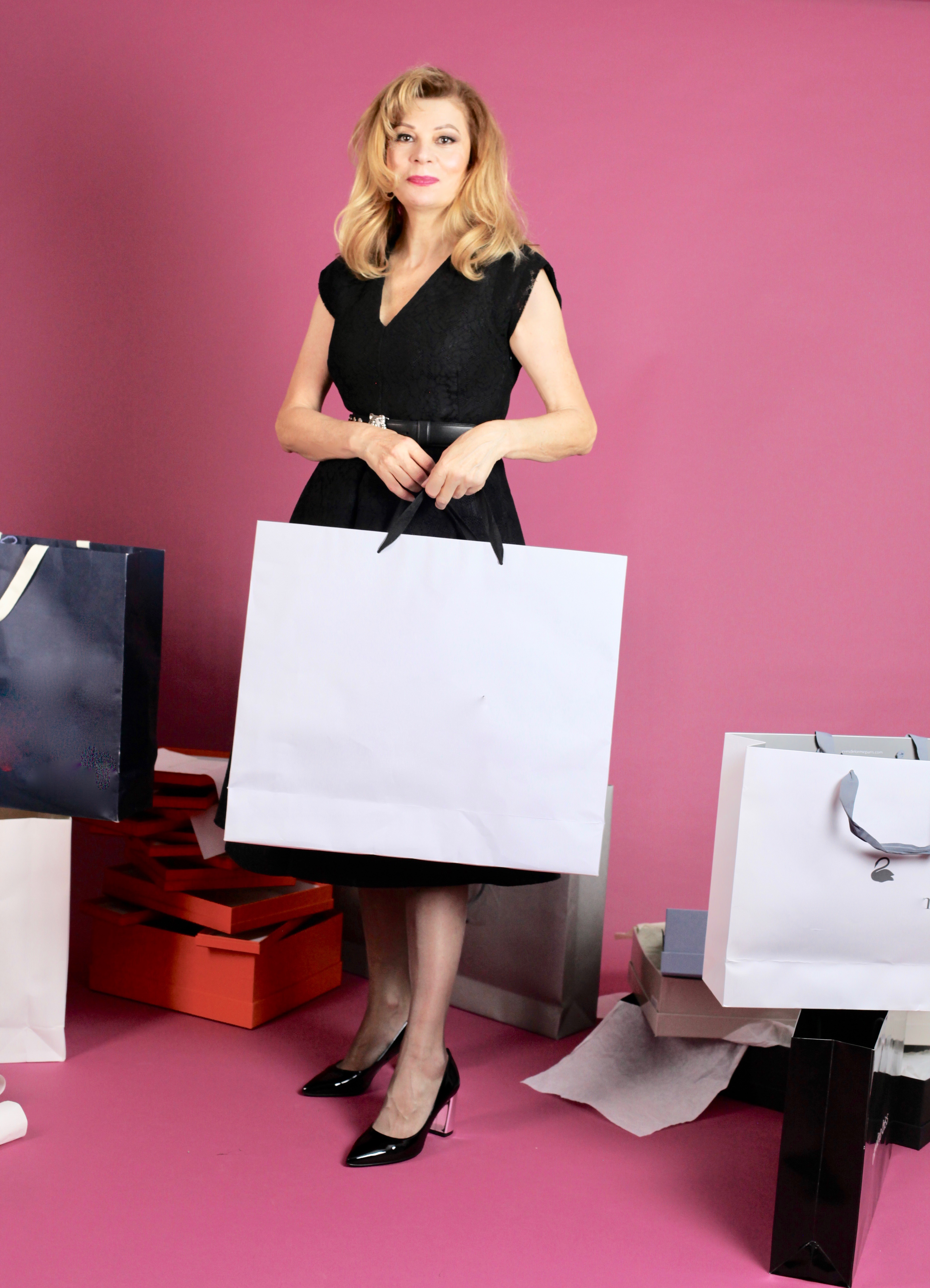 My little black dress
The photo shows an exquisite V-neckline, sleeveless dress made in a black fabric mixture. Cut to an elegant fit-and-flare shape and styled with a black palazzo leather belt embellished with silver-toned stud hardware. I match it with elegant pumps crafted in black patent leather with silver block heels.
YOU MAY ALSO BE INTERESTED IN:
A WONDERFUL COCKTAIL DRESS FOR AN EVENING PARTY
https://www.mypreferredpieces.com/5-outfit-evening-party-cocktail-dress/