BLACK FRIDAY – SHOPPING IN BLACK
Camellia Japonica in white is one of my preferred flowers. It is full of simplicity, delicate beauty and perfect elegance.  I like the idea that the white Camellia flower is given to someone who is cherished. Camellias bloom very early in the year and they are often among the first flowers to arrive in the late winter.
Camellia – Queen of the Winter Flowers
Colour is what gives jewels their worth. They light up and enhance the face. So, nothing is more elegant that a black skirt and sweater worn with a sparkling multi-stoned necklace. This is as well a quote from Christian Dior, and again I couldn't agree more. However, what catches the eye here is not a piece of jewels but a flower: a Camellia.
Origin
For centuries, Camellia was cultivated in the gardens of China and Japan, but the flower was also found in other countries like Indonesia, Vietnam, Korea, Philippines. Camellia flowers exist in white, pink and red. The plant was traditionally grown in China and Japan in order to produce tea for which the white-flowered type  of camellia was used.
Arrival in Europe
The first Camellias arrived England in 1739 and in the beginning they were cultivated in greenhouses, because apparently of  the unfavourable climate.  The plant was reserved for the aristocracy, was rare and costly and considered as a luxury flower.
Quickly, this beautiful plant is adapted by many other countries in Europe and became as much a fashion vogue as the tulips in 1600.  The novel "The Lady of the Camellias" written  by Alexandre Dumas' son in 1848 and  the opera "La Traviata" composed by Verdi in 1853, also led to its increased success.   
Camellia in other countries
In the 18th century, the exquisite Camellia made its world tour and arrived in the United States, in New York, Philadelphia, Charleston, California, but also in New Zealand and Australia.
Let me provide you with some numbers. There are over 250 known species of camellia, in Japan the plant has 900 names. Camellia flowers have 6 different shapes:
single
semi double
anemone form
peony form
rose form
formal double
Types and place to plant
Camellia Japonica and Sasanqua are the most frequently grown. When planting please remember, the flower prefers partial shade, no direct exposure to the sun and it grows and blooms better in a slightly acid soil.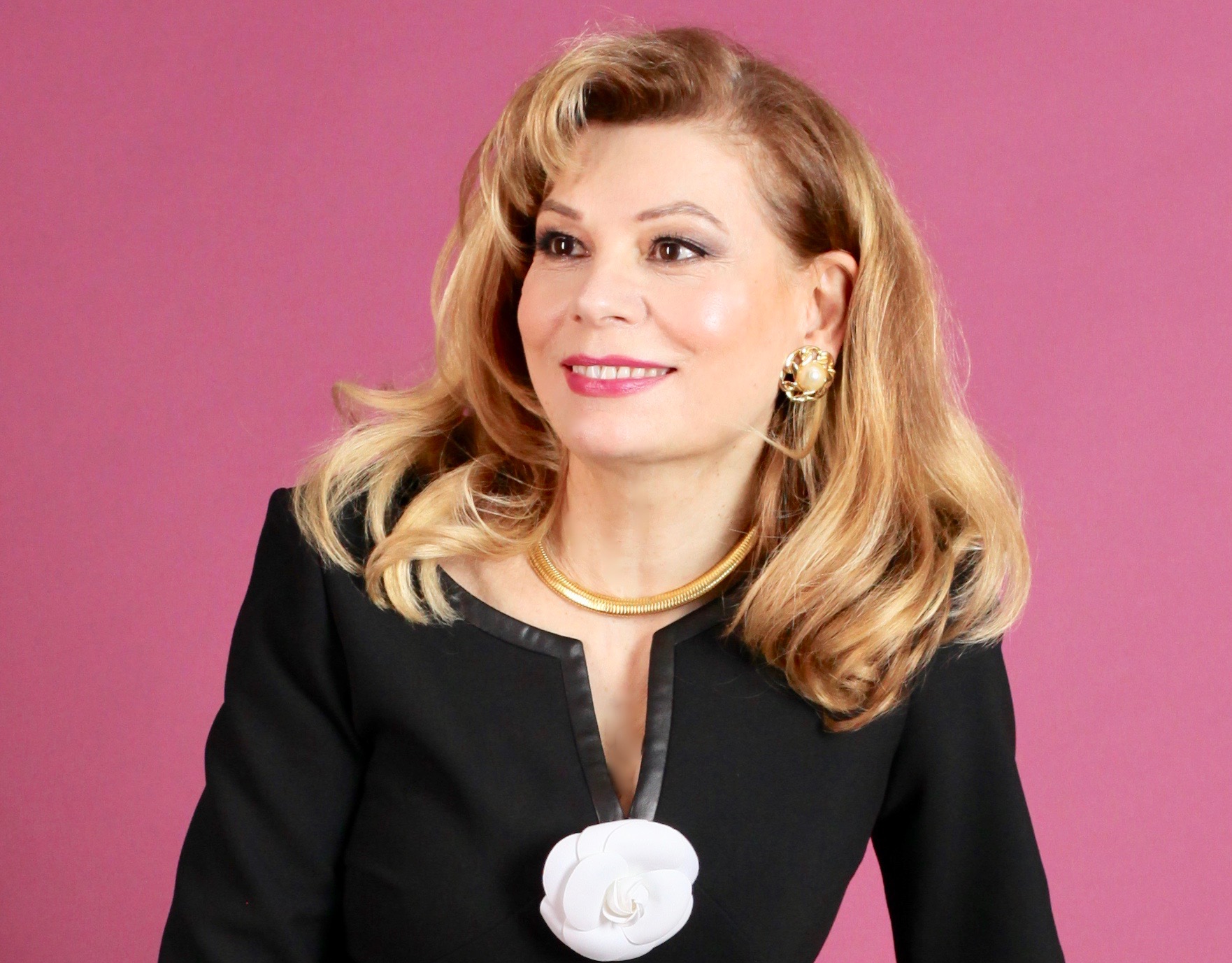 Chanel and Camellia
Did you know that Camellia buds are an iconic symbol for the Chanel fashion house; a tradition started by Coco Chanel herself. Reportedly, it was Coco Chanel's favourite flower because of its perfect symmetry. The white Camellia is the one that is always associated with the house of Chanel and as already mentioned is my preferred one.
You need 25 petals to make the iconic Camellia. Coco Chanel was wearing ones made from silk in the lapels and her hair. The symbolic camellia was part of Chanel's life which included the coromandel screen in her apartment.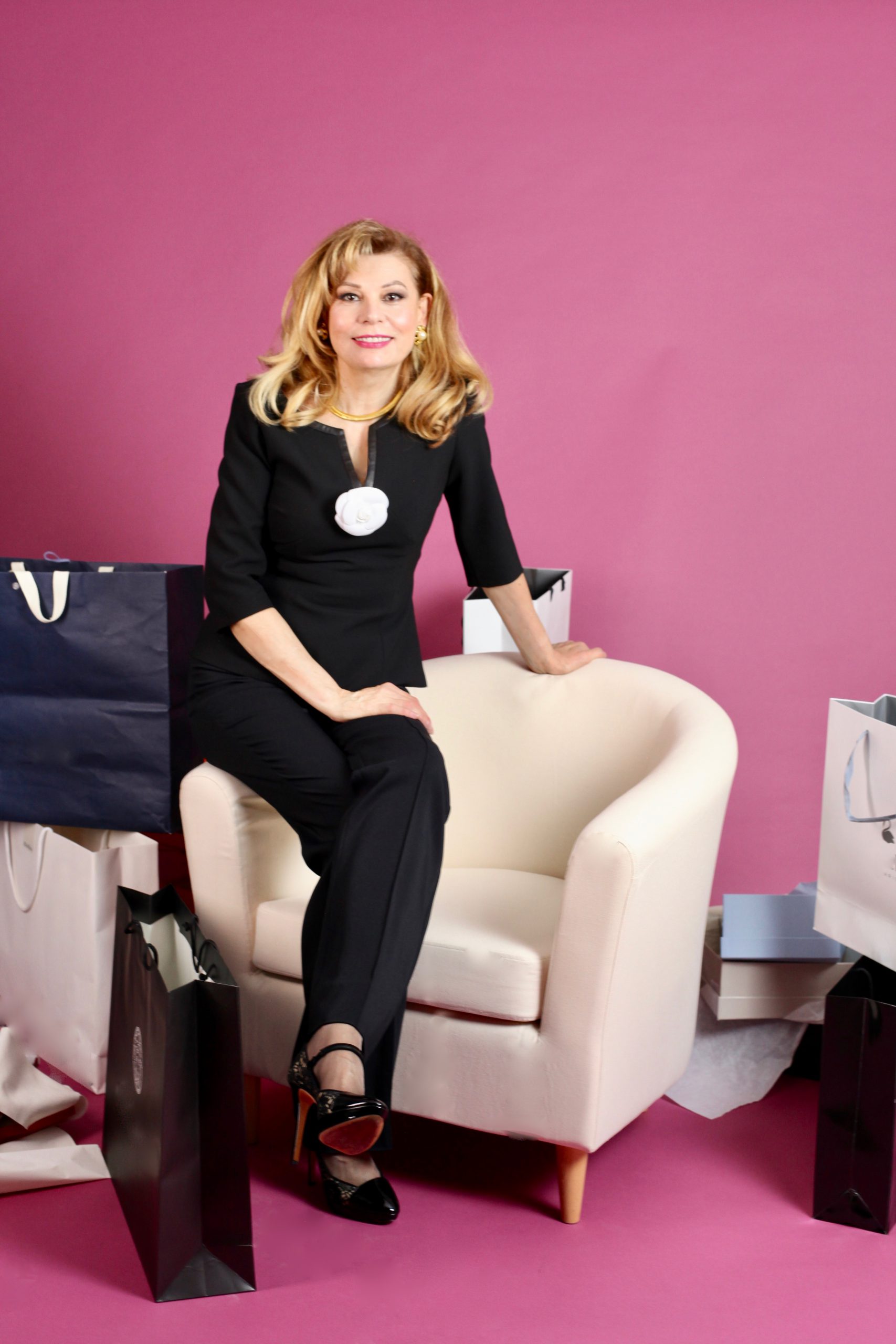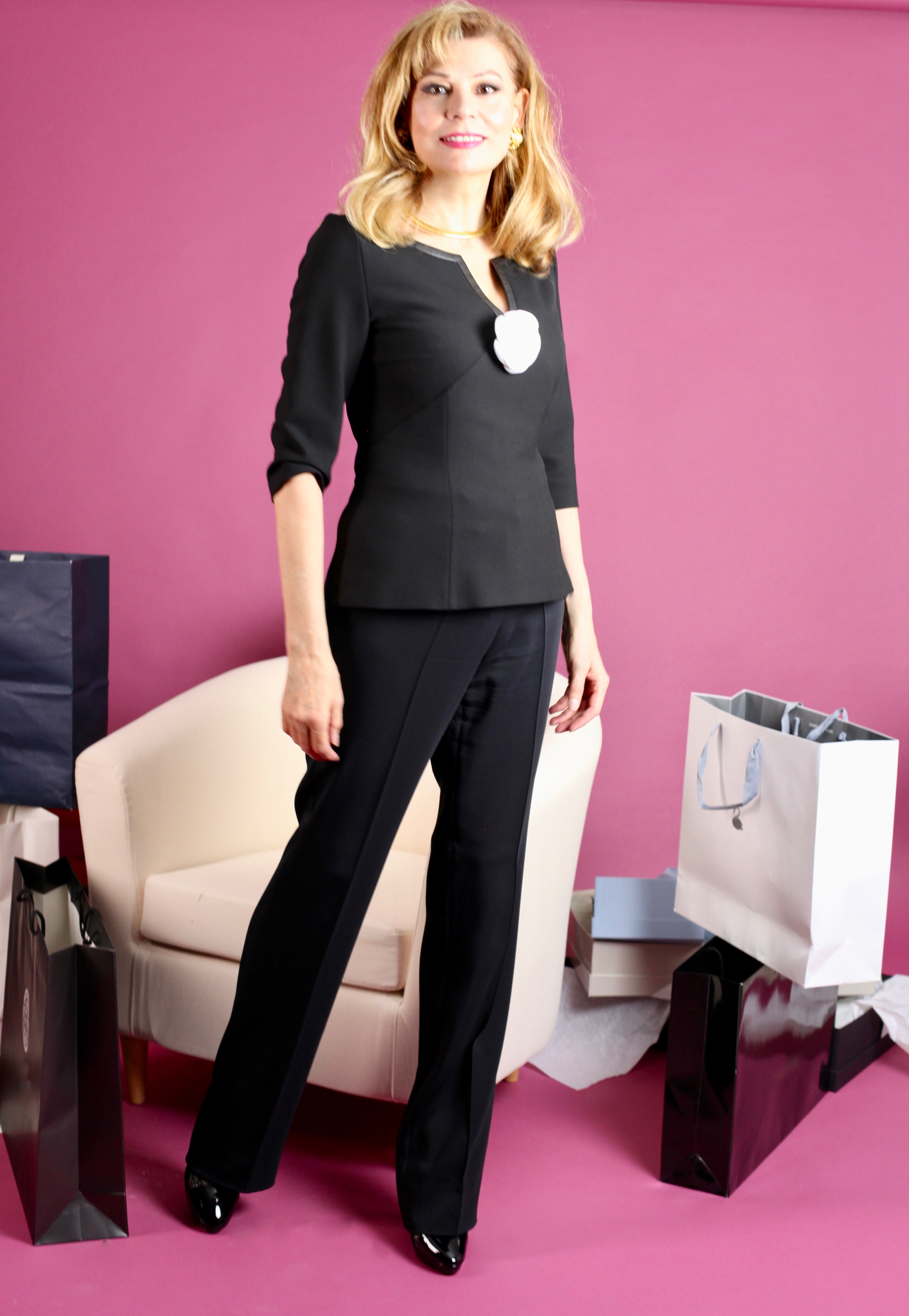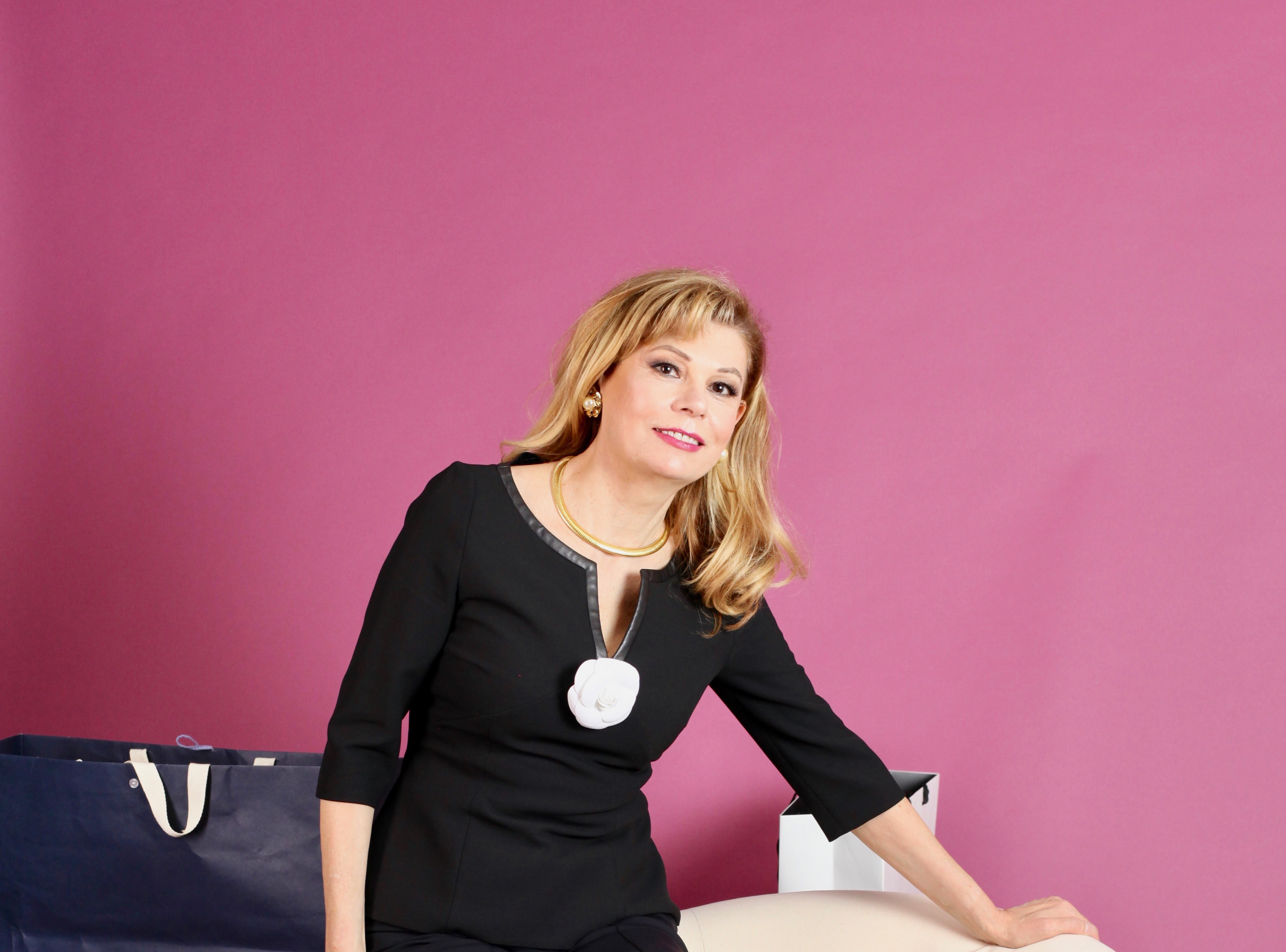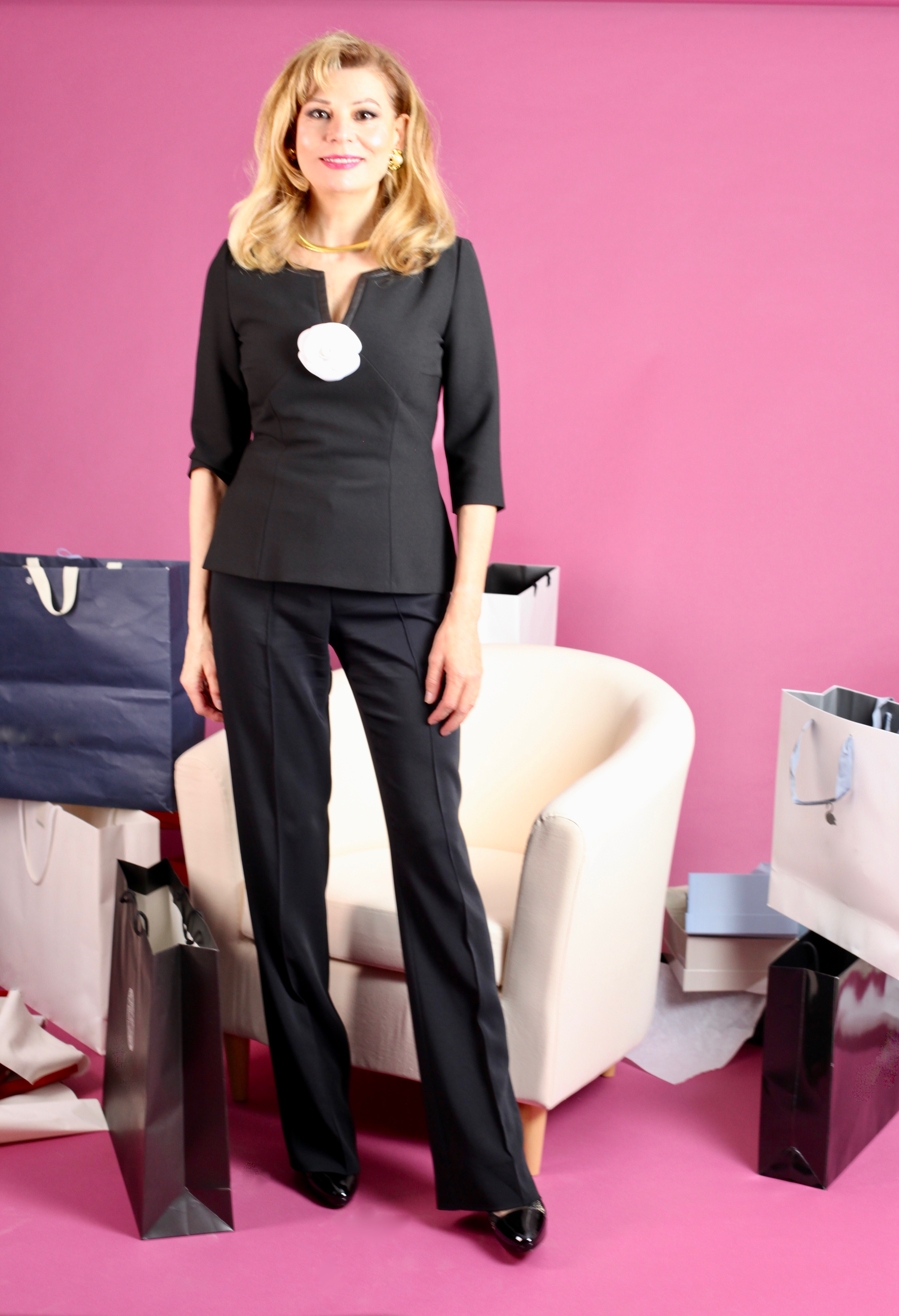 Black Top, Black Pants and a White Camellia
My silk camellia embellishes a black top trimmed with leather. Along with it, I wear slim straight pants that exhibit an easy elegance with their leg-lengthening silhouette and matching black patent leather and lace high heel pumps.
There are many possibilities to wear the camellia flower. I prefer to pin it to a jacket, to a top or  to a dress. But it looks also wonderful as a hair piece or pinned to a hat. 
 What is your preference? Let me know.
Camellia from Chanel House
Black Top
Slim Straight Pants
High Heels Pumps
YOU MAY ALSO BE INTERESTED IN:
https://www.mypreferredpieces.com/the-perfect-little-black-dress/
TOO PRETTY TO THROW AWAY