TIME TO GO OUT AND ENJOY MUSIC
If you have not decided yet what your party outfit will be, here a suggestion: A tulle off-the-shoulder cocktail dress with embroidery and ruffles. For even more glamour, style it with a pair of pink statement pumps.
The Fledermaus: Spinning out of Control
Vienna is also THE place for enjoying  "The Fledermaus"  which was Johann Strauss's II third operetta for Vienna's Theatre an der Wien. Based on a popular French vaudeville comedy the story is woven around a ball given by Prince Orlofsky and about of a practical joke spinning out of control.
Thoroughly high-spirited, with numerous  waltz and  polka themes this piece seemed ill-suited in 1874 for performance on what happened to be Easter Sunday. Audiences, however, immediately loved the leading lady's faux-Hungarian  aria and the maid's aria aptly called the "Laughing Song." Believe it or not: the entire work has only one really quiet scene: a chorus in praise of brotherhood and love.
Since New Year's Eve 1900, The Fledermaus has appeared on the Wiener Staatsoper's programme at the end of year: a piece of tradition and a musical entertainment theatre classic. "Happy is he who forgets" – so the Viennese summary of the operetta goes.
Why not join other music lovers on a bumpy ride through all kinds of intrigues, clothing mix-ups and mistaken identities, until we finally reach a rather hung-over happy end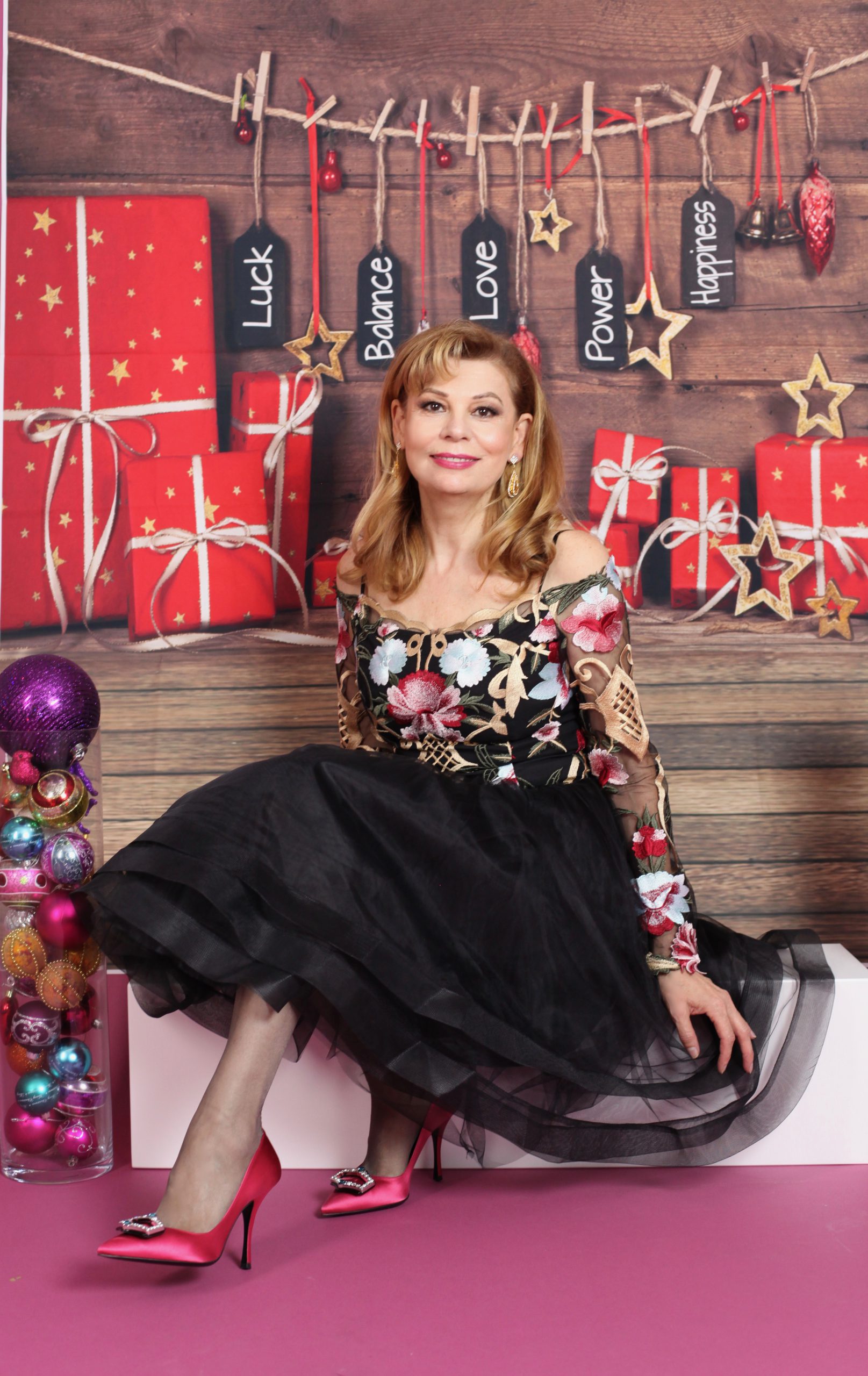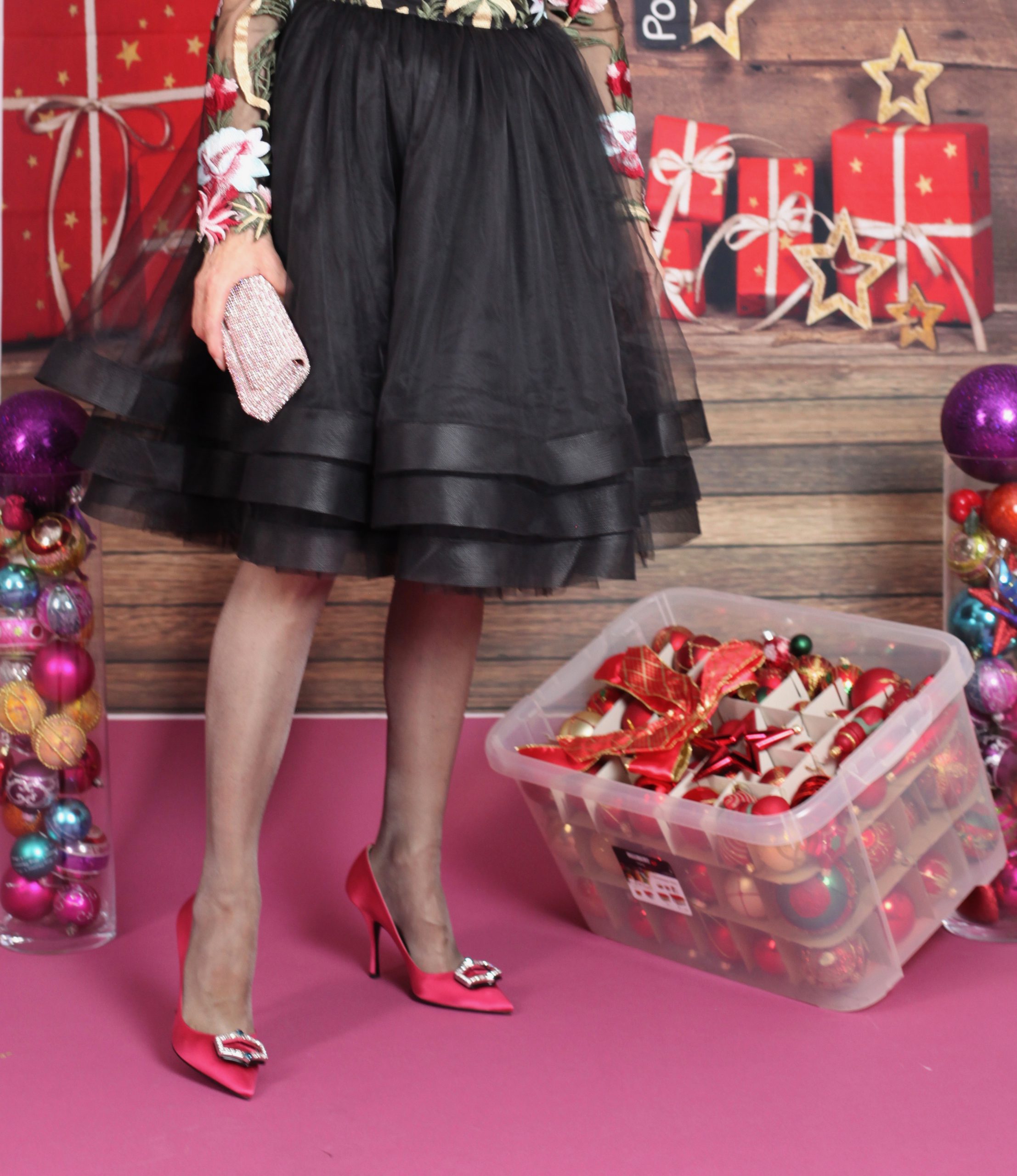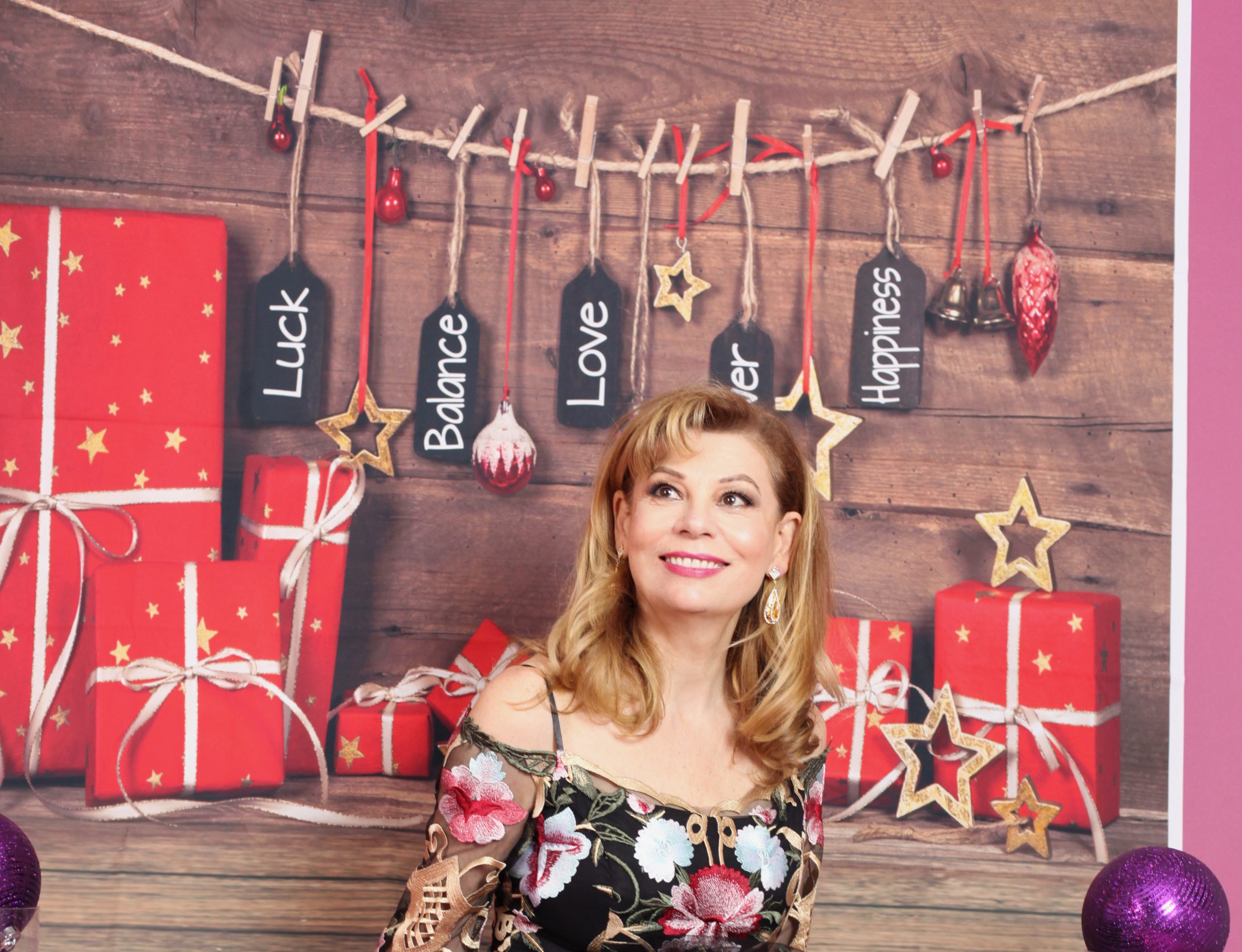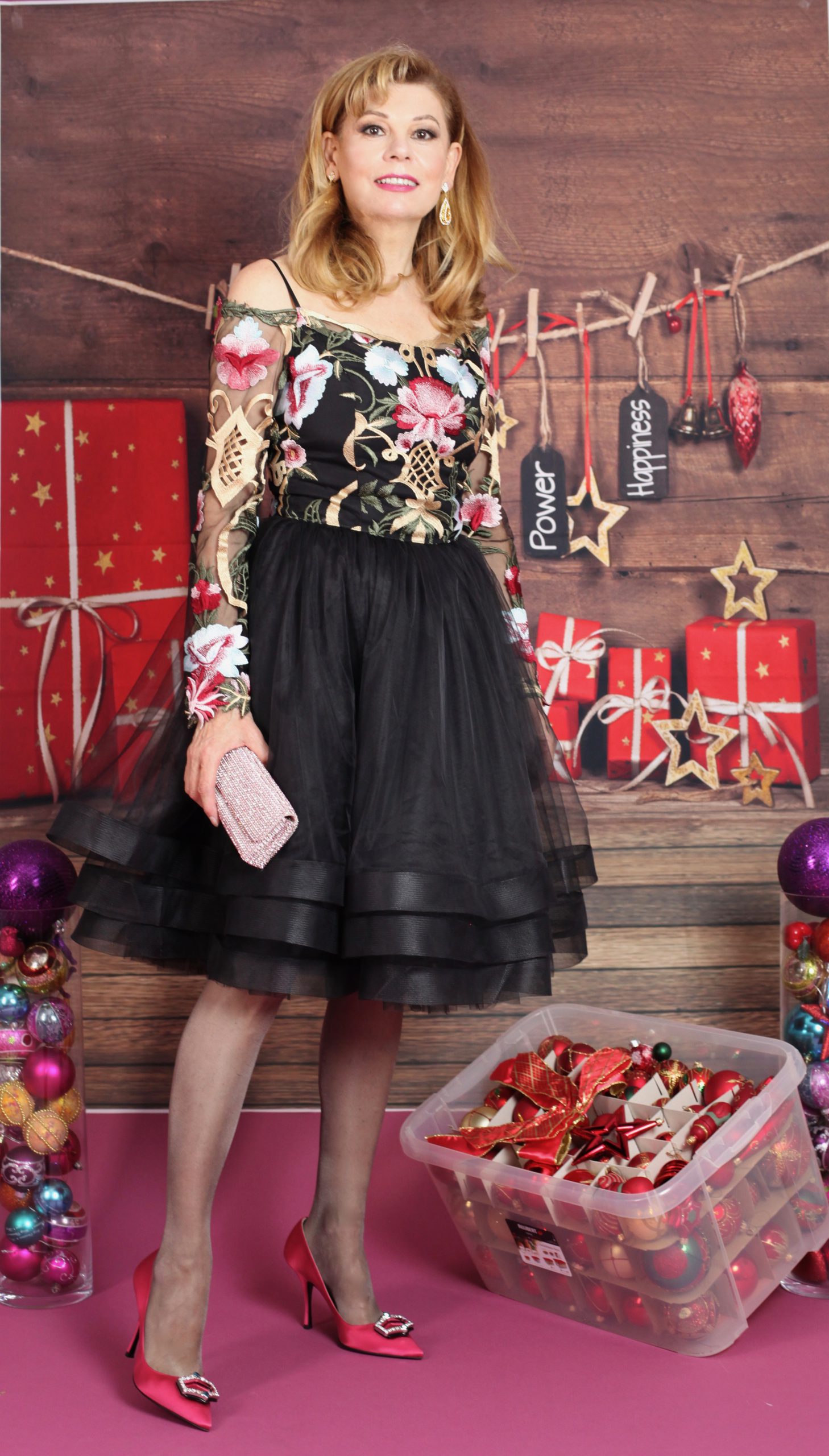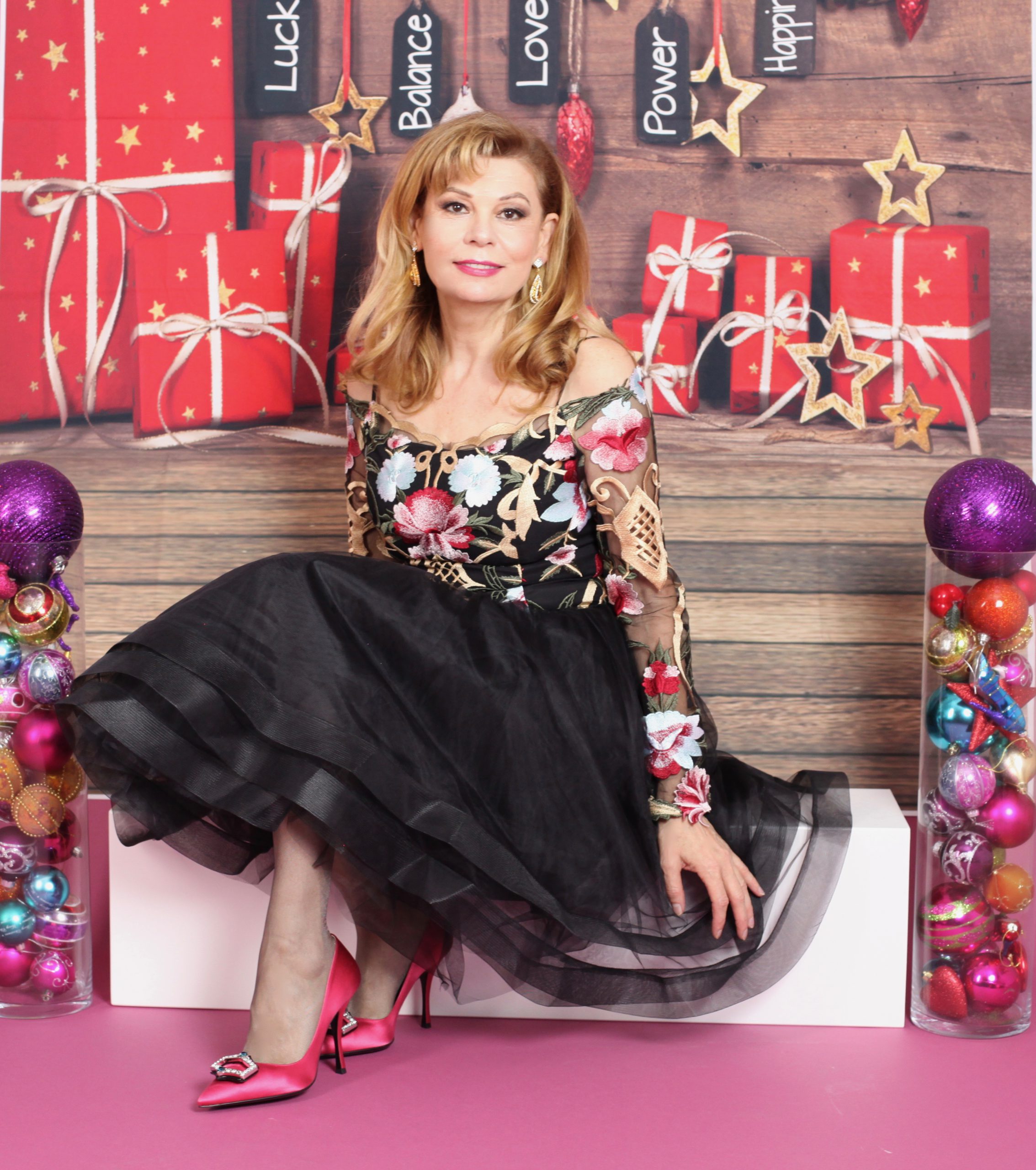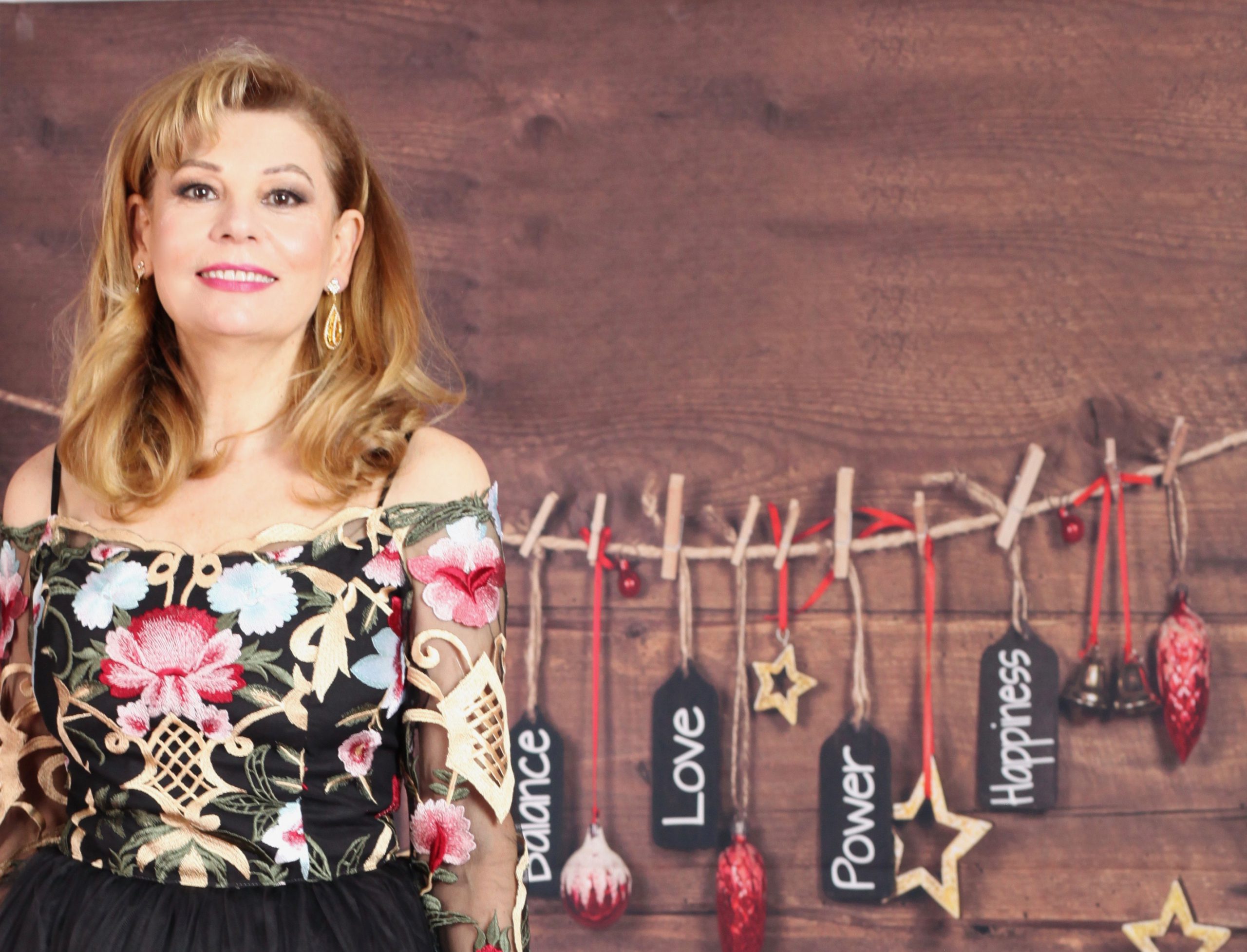 Cocktail Dress
My off-the-shoulder dress has a lace embroidery flower bodice, garnished with multiple layers of black ruffles in soft tulle. I teamed it with a pair of statement pumps of daring colour adorned with light catching rhinestone buckle.
With that I wish you a Happy New Year, be at home or at an opera house. Enjoy music, enjoy the fireworks  at the stroke of midnight and enjoy what the next year will bring you. If a New Year's resolution is your thing, if you are resolved to change or accomplish a personal something: good luck!
Lace Embroidery Flower Cocktail Dress
High-Heel Pumps in Pink
Rhinestone Clutch
YOU MAY ALSO BE INTERESTED IN:
https://www.mypreferredpieces.com/4-magnificent-dress-to-celebrate-events/
THE NUTCRACKER: WAGING A BATTLE AGAINST A MOUSE