On the Wild Side of Life 
Today's movie-goers may not feel the electricity that powered a melodrama about a Danish woman who struggled to hold on to, both, the English man and the Kenyan land she loved and could not possess. Directed by Sydney Pollack released in late 1985, 'Out of Africa' did win seven Oscars, including for the best picture.
Again, the almost three hours story might not enthuse everybody, but the pictures of the Kenyan landscape and the existing safaris still have the power of attraction to stimulate our imagination. And the same can be said of the costumes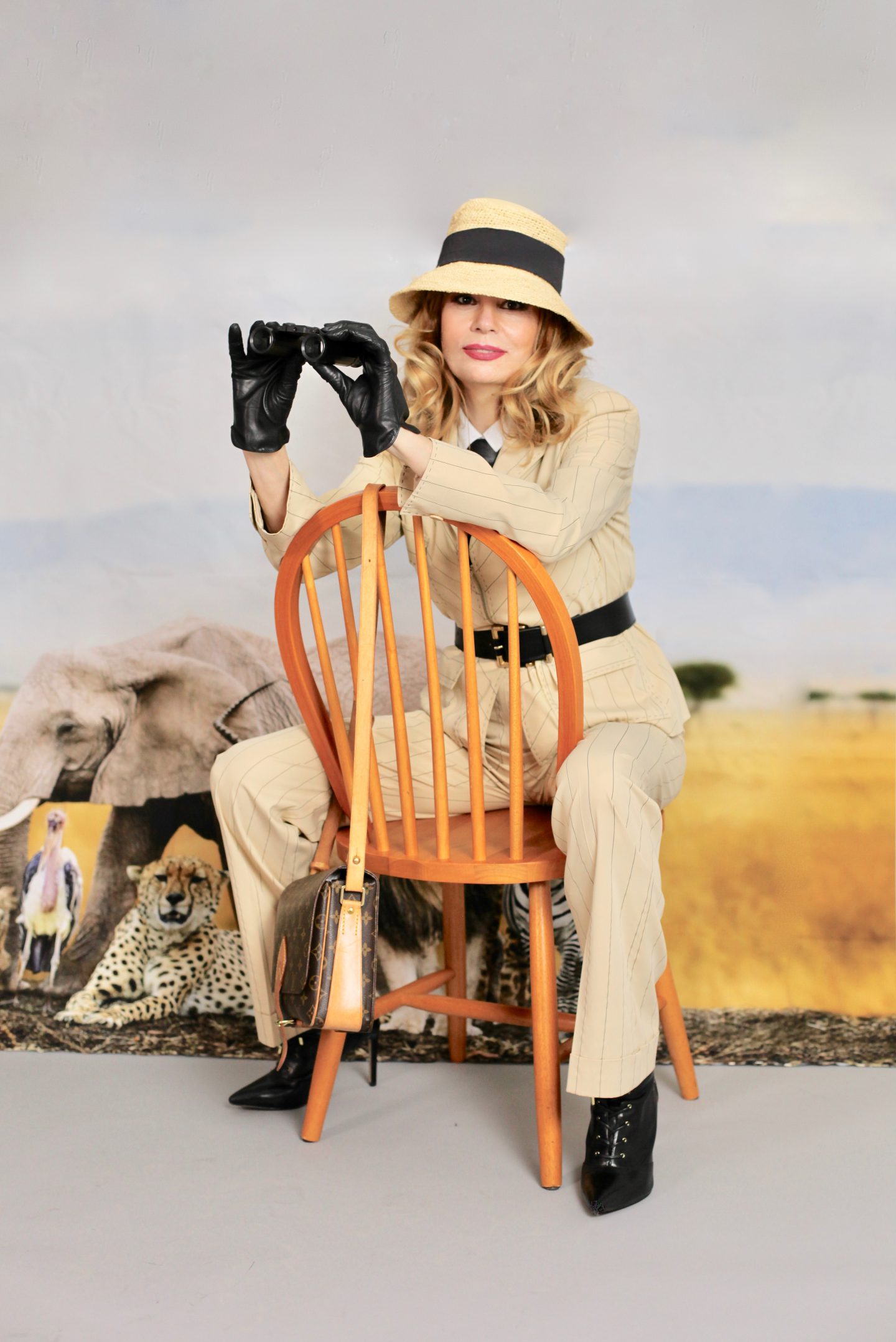 The Trip
Planning on taking a safari? Don't forget the right cloths! I took a modern take on safari chic with this beige-black striped suit. Shaped with padded shoulders, the style has lapel collar, breast and side patch pockets with lap at the front. The silhouette has a high waist and wide-legs pants completed with a matching single-breasted zip fastening blazer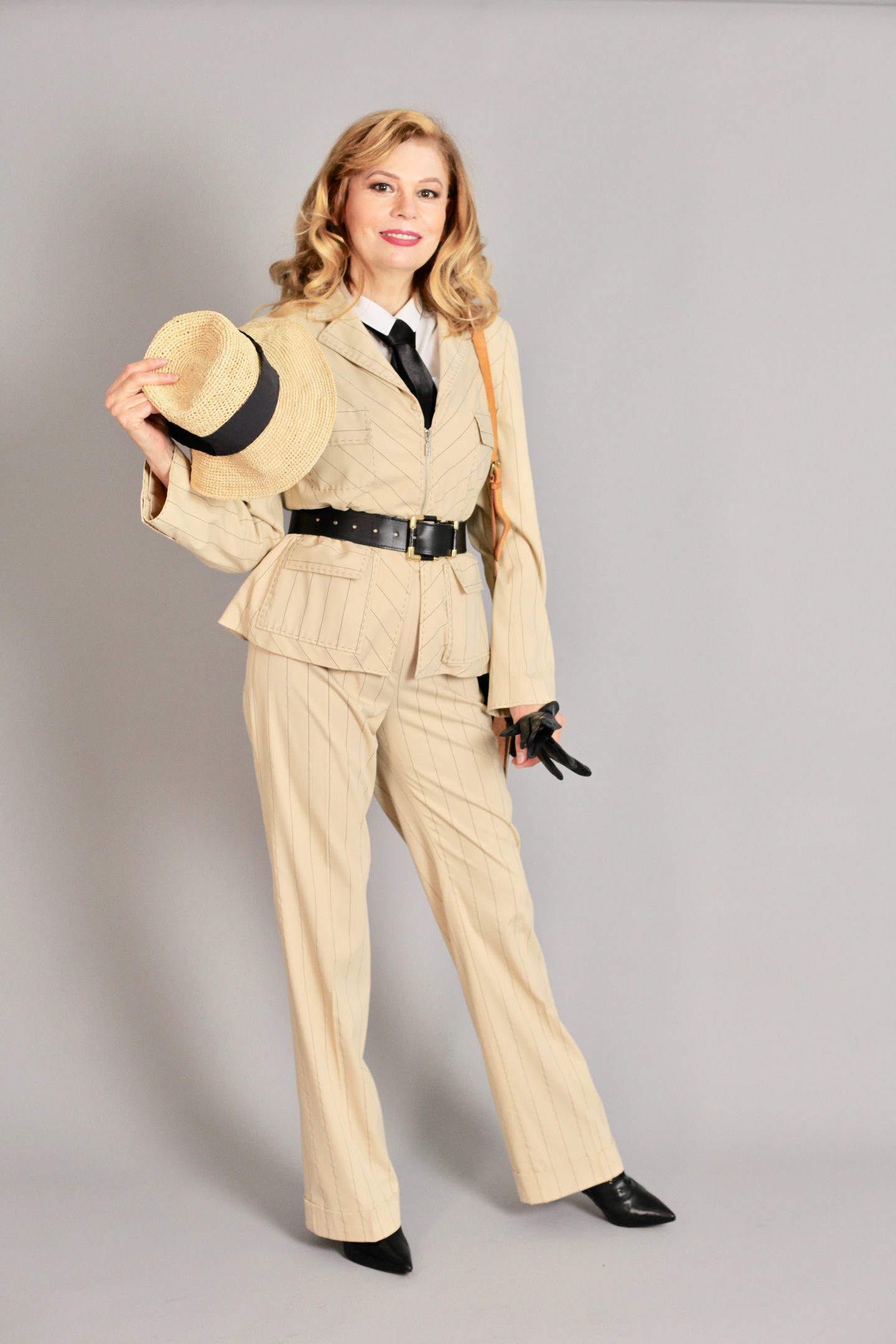 The Jacket
With a self-belt, epaulets, four or more expandable bellows pockets, a real safari jacket is commonly light-weighted cotton drill or lighter poplin jacket. My beige-black striped  blazer is from light-weight cotton and, believe it or not, bought some 20 years after the release of the movie. And today, hence many, many years later, still awfully stylish and in good condition!
The colour of a safari jacket – traditionally in khaki –  matters, not least because it may impact the amount of wildlife you see on a game drive or when on a walking safari. Any bright colours will cause you to stand out from your environment, and likely scare away precisely those animals you came to look for!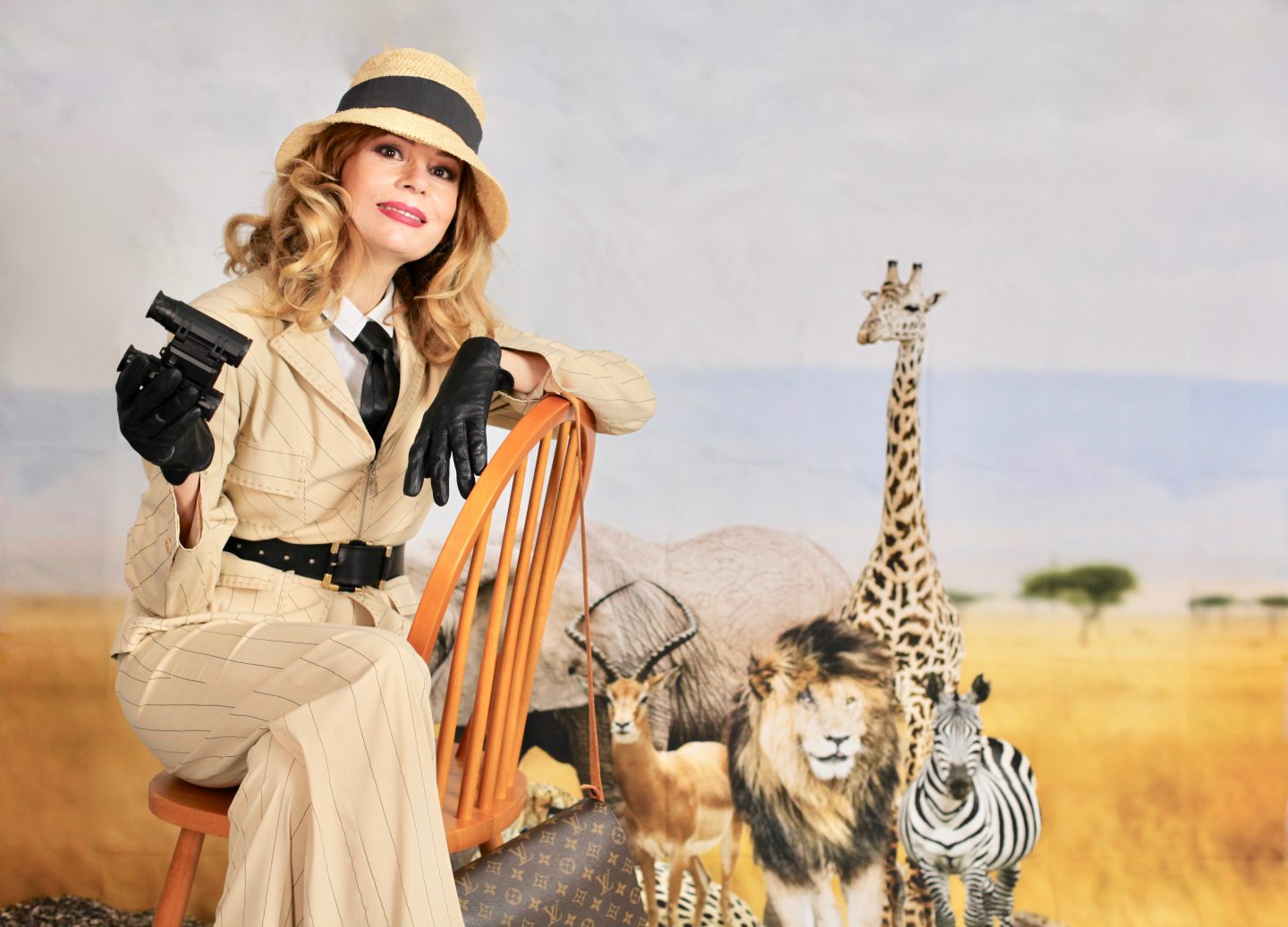 The Accessories
Please take a look at my choice of accessories. Tie, leather belt, gloves and booties all in black to match my black-striped safari style suit. Perhaps you will remember my leather booties from my "Red Cape" post.
https://www.mypreferredpieces.com/7th-heaven-amazing-red-cape/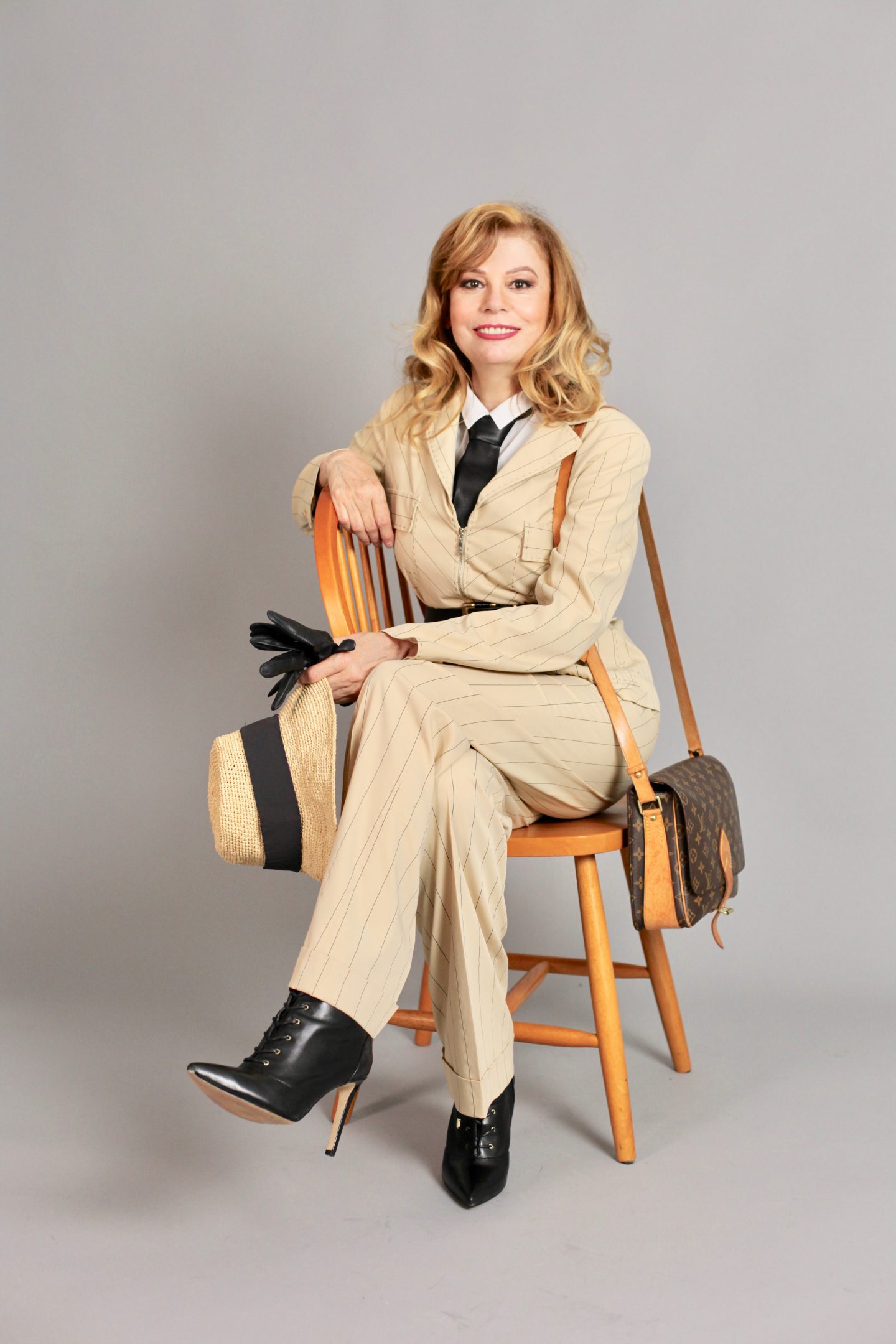 The Hat
Another must-have safari accessory is the safari hat. Anyone who's spent time in the blazing sun can attest that it really serves a purpose, not just in Africa. For the moment I am though not so much concerned about the sun – if at all, more about the lack of it ! – I just wanted a stylish hat that looked great in photos. I opted for one made of soft woven toyo straw with a black pleated cotton band and a round wide brim.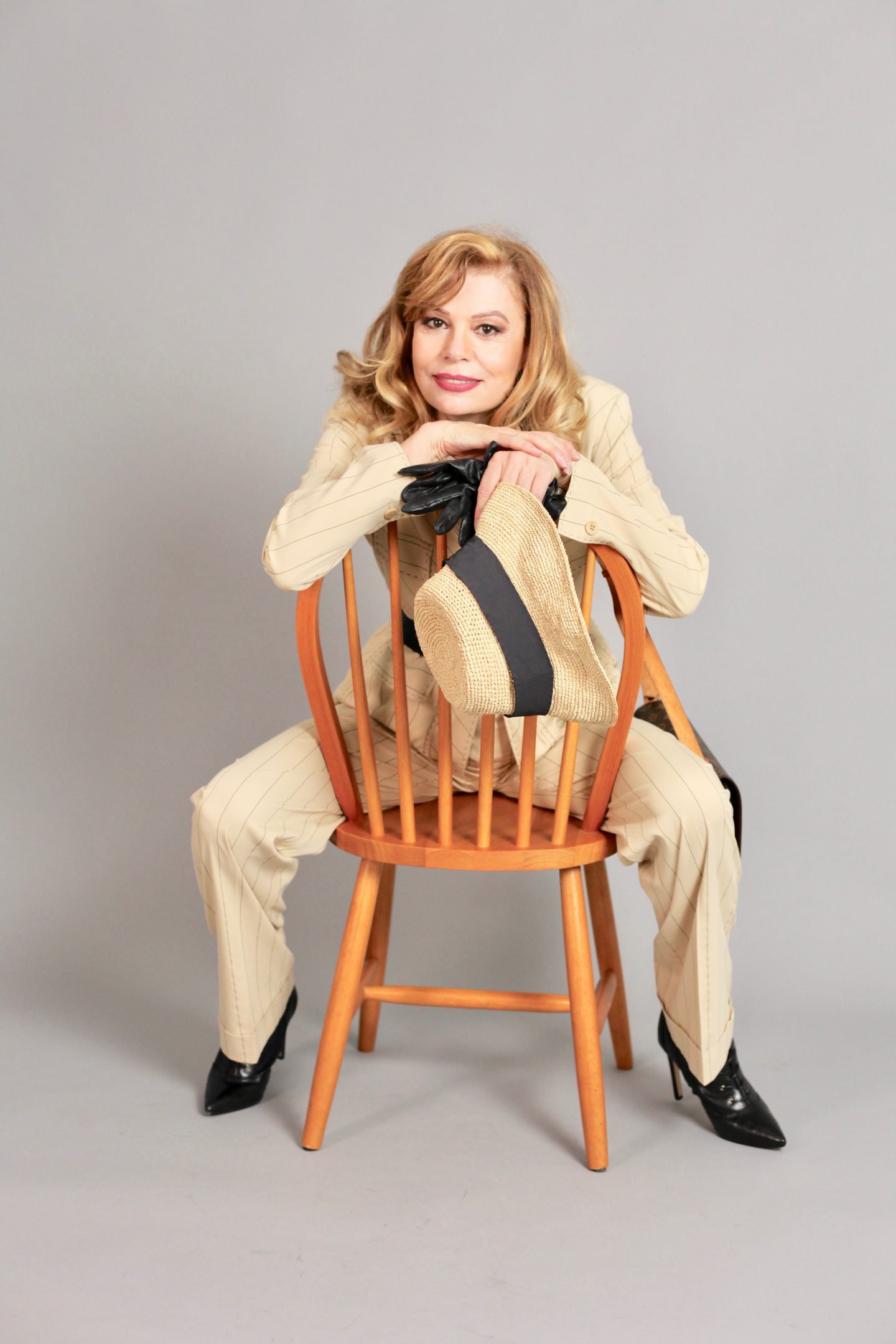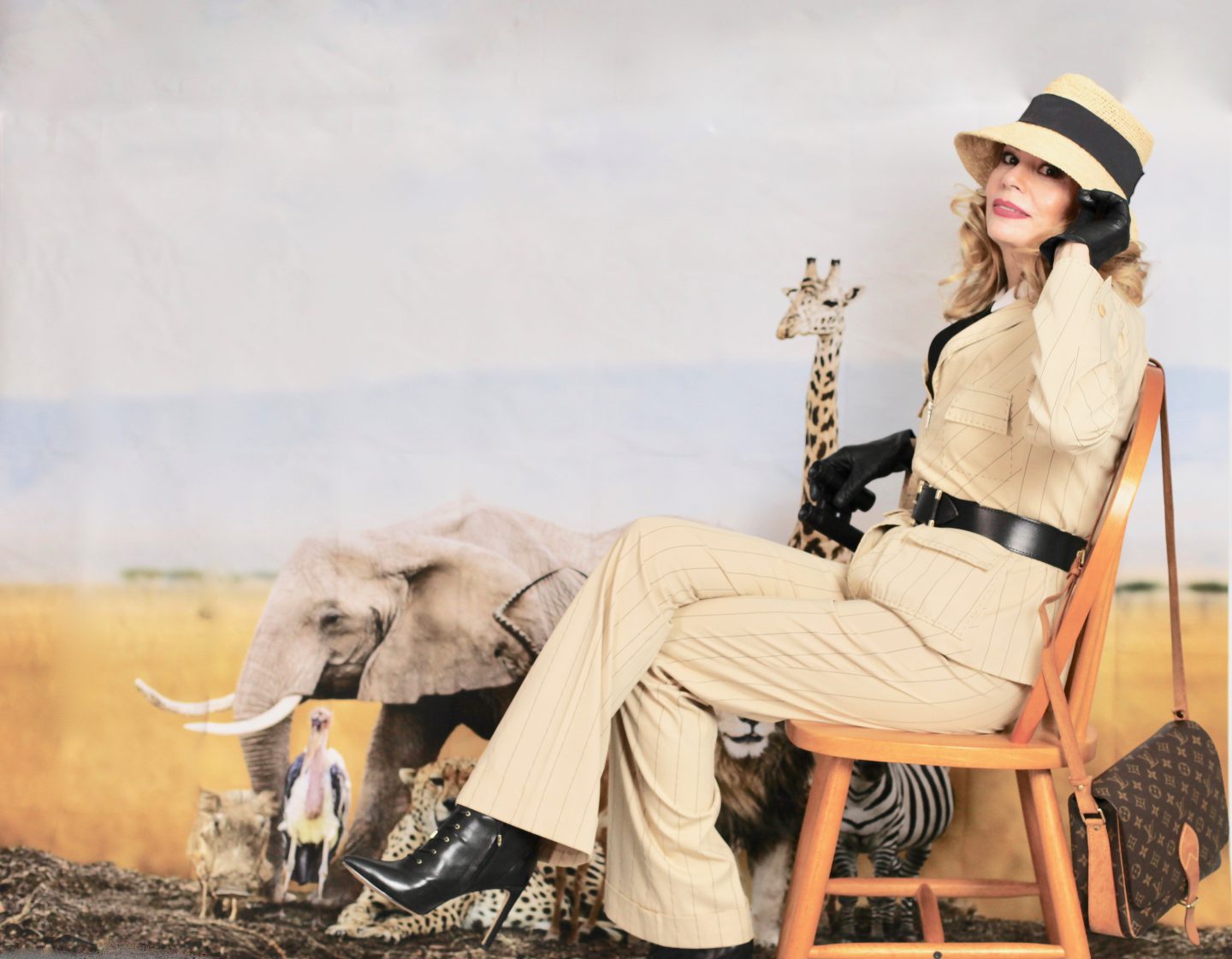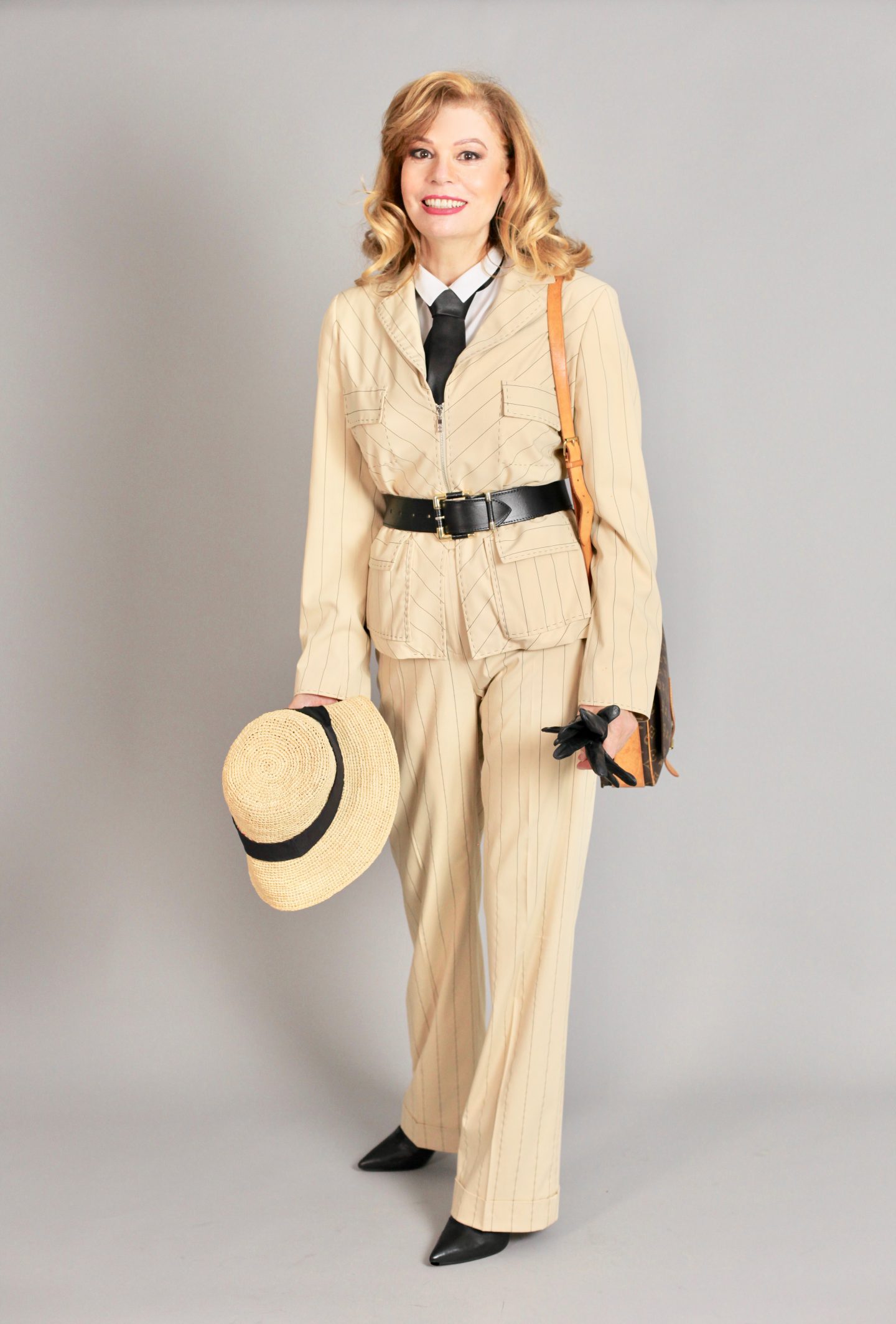 YOU MAY ALSO BE INTERESTED IN:
FOREVER ROMANTIC PINK FLORAL DRESS
https://www.mypreferredpieces.com/forever-romantic-pink-floral-dress/