"WHEN IN DOUBT, WEAR RED" – Bill Blass
Beautiful Red Cape Styled with Black Ankle Booties and Long Black Gloves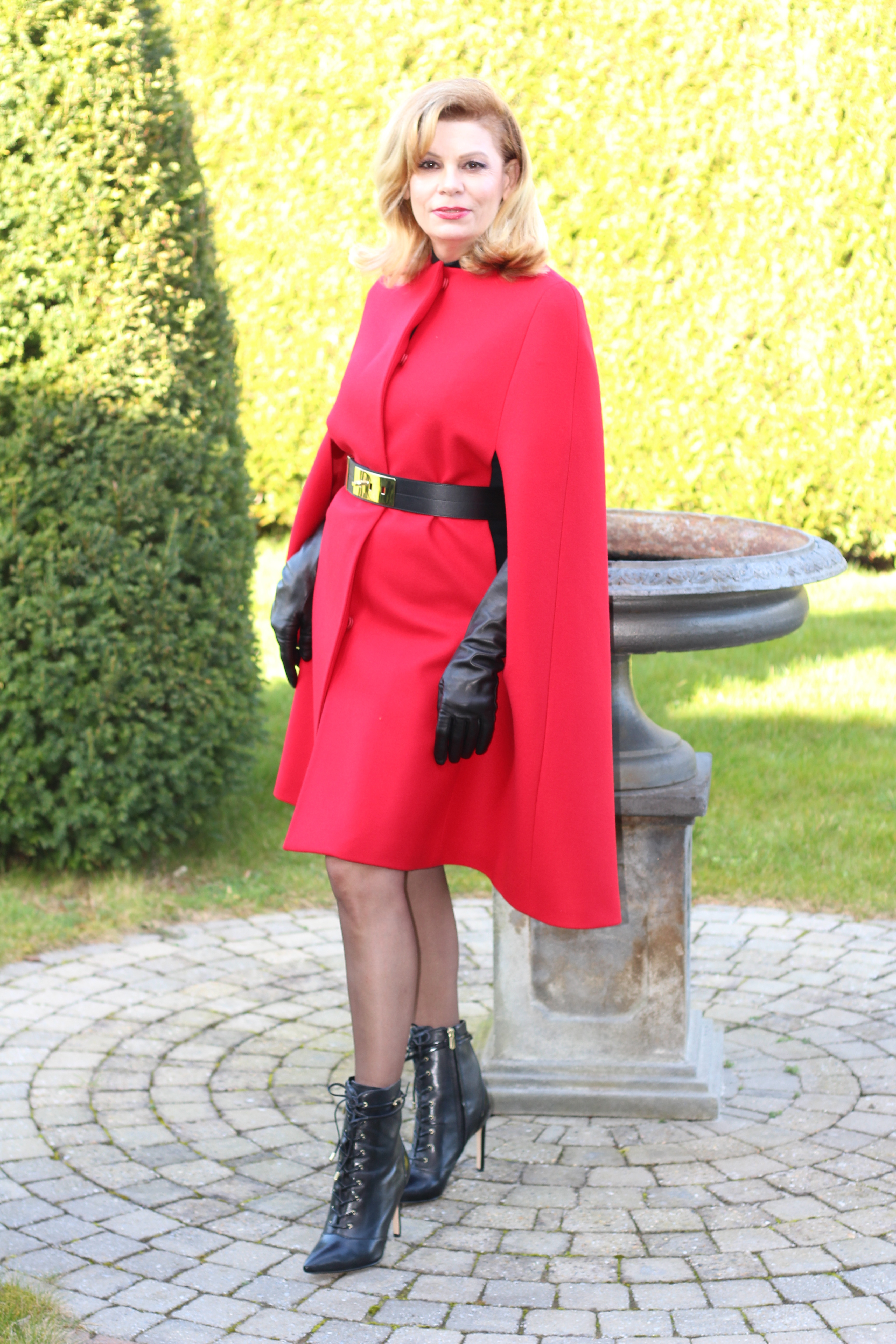 Capes
Capes were used quite early in the human history. Originally, the clothing called cape was a modest sleeveless garment fastened around the neck , hanging loosely over the shoulders. It was made from simple textile, was worn, generally by men, and its basic function was to provide protection, a travelling blanket, to the user. 
Picture downloaded from Pinterest
With time, the cape transformed to a more elaborate style. They were made from velvet, silk or satin, fur-trimmed, hooded or full-length and as such were used to signal the rank and occupation of the wearer. More women than men have started to wear a cape and the colour scarlet red was widely used. The tone was considered to be a powerful colour and reflected a high standing in the society.
Picture downloaded from Pinterest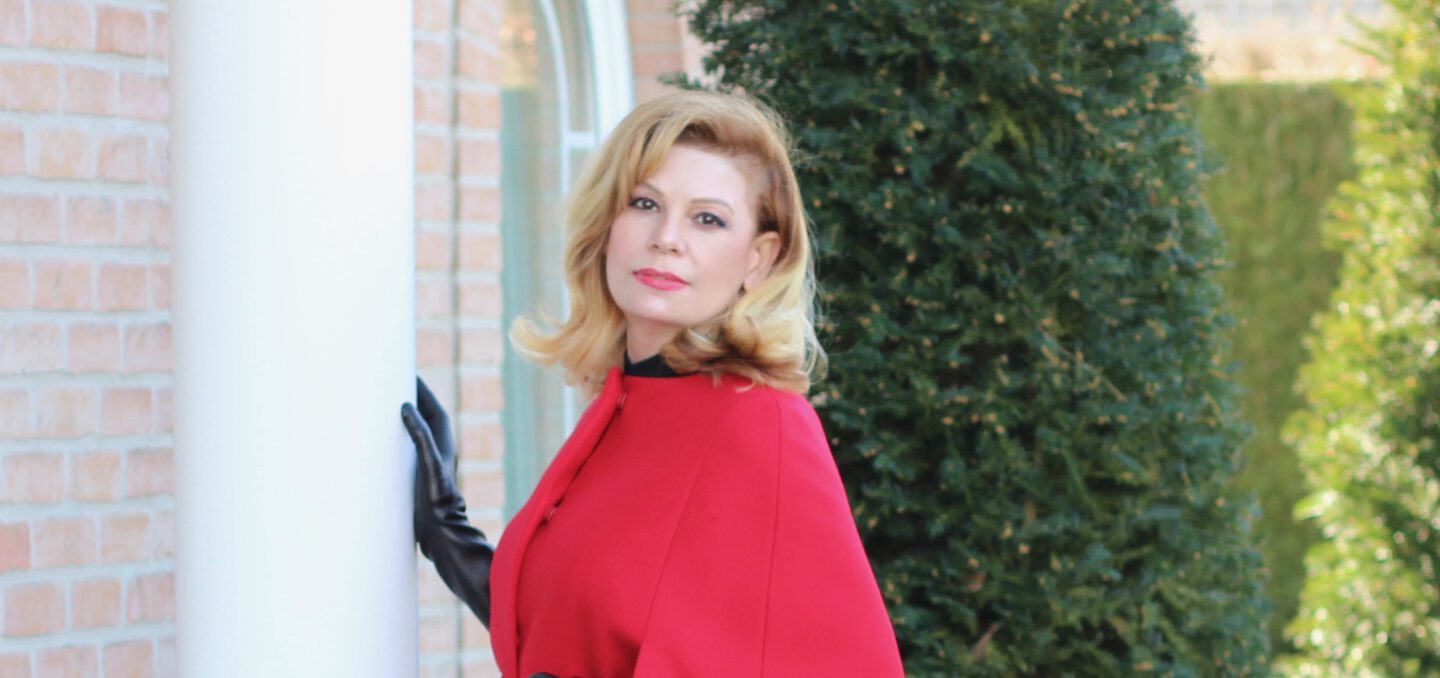 From 1920's the cape was used in formal wear. Women wore the cape as a fashion statement over evening looks. Later on, some other features were added to the cape like a collar, buttons and slits for the arms.  The modern cape and it's resurrection as a fashion item attributes to the need for comfort, coziness and well-being.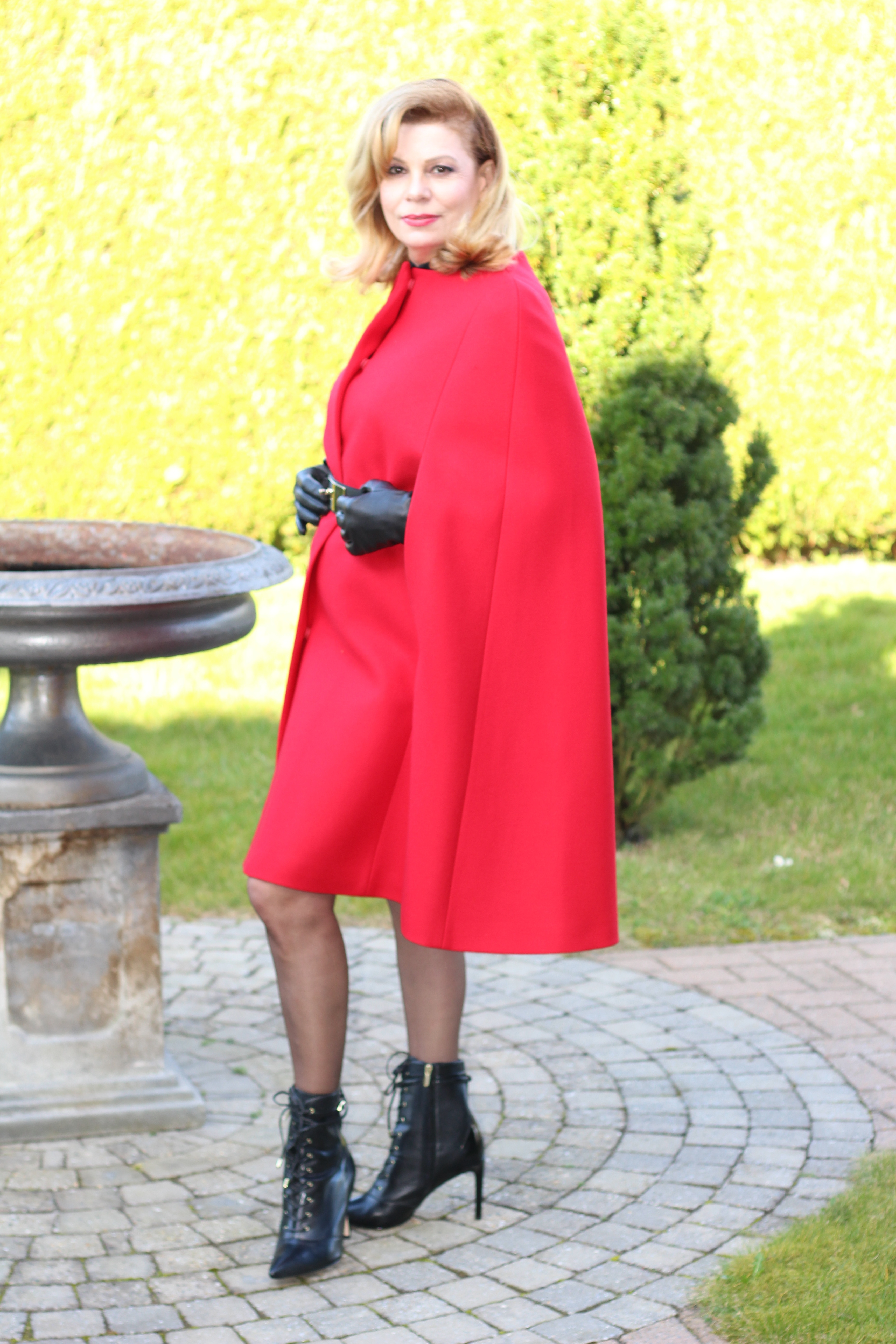 Extremely Beautiful Red Cape
The red colour of this beautiful cape is very appealing. It is one of this attractive red which suits every woman. Like the red carpet that has to be felt, you need to wear this cape to truly feel how wonderful it is.
The cape is made of wool and has a smooth fabric that looks very  beautiful. With a large black belt it gets a sophisticate allure. I pair it with black ankle booties  and gloves for more sophistication.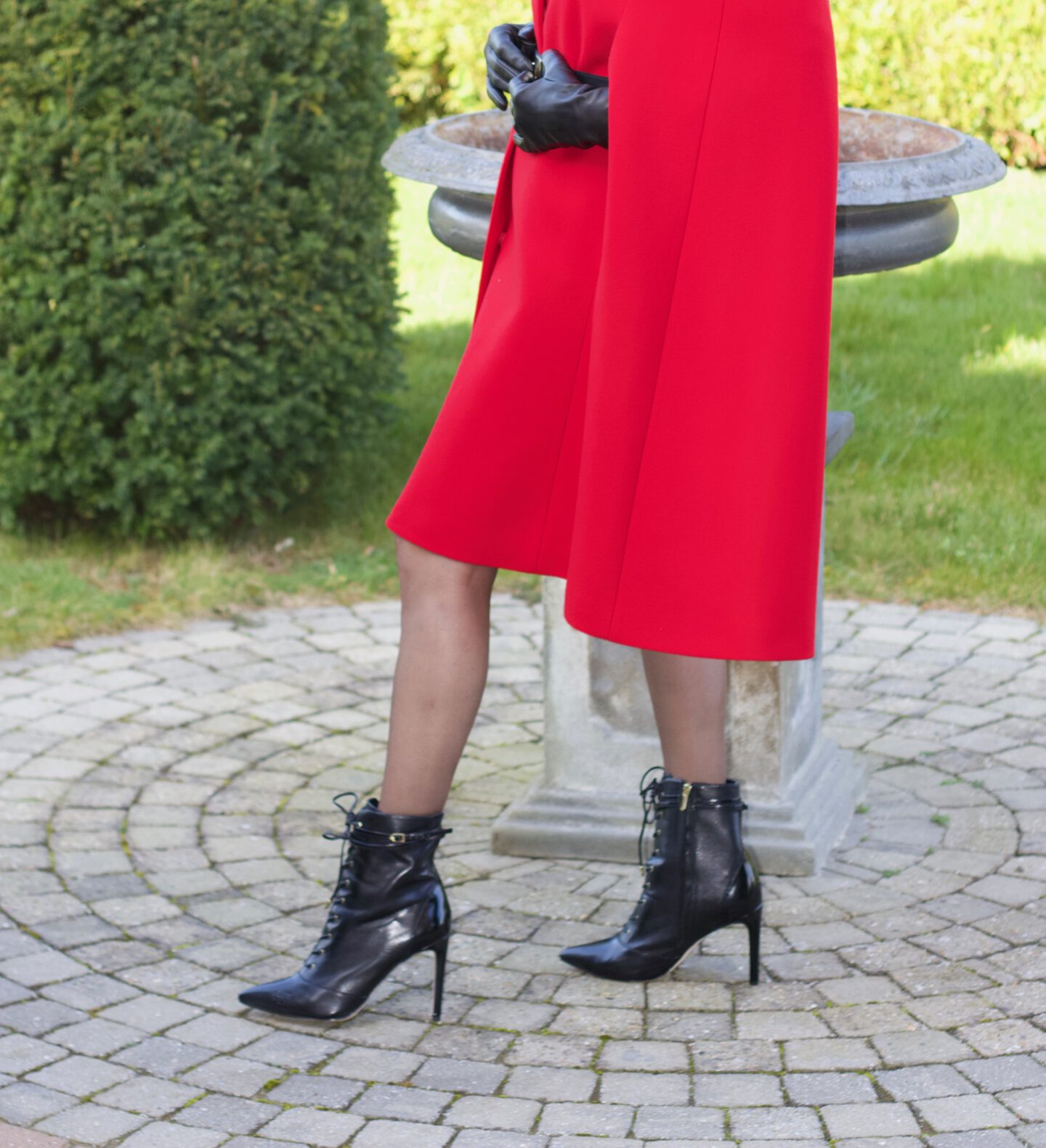 What Do I Wear?
Wool Red Cape

Black Leather Ankle Booties
Black Leather Belt
Black Long Gloves
YOU MAY ALSO BE INTERESTED IN:
BEAUTIFUL STRIPE DRESS IN BLACK AND WHITE
https://www.mypreferredpieces.com/remarkable-stripe-dress-black-and-white/