THE BIG FIVE 
The film 'Out of Africa' is based loosely on the 1937 autobiographical book with the same title written by Isak Dinesen, which is the pseudonym of the Danish author of Karen Blixen. Meryl Streep plays this wealthy woman who married for convenience to ensure a noble title but fell in love with Robert Redford as a free-spirited hunter of the Big-Five game animals.
These are the lion, rhinoceros, elephant, Cape buffalo and the leopard. Kenya is one of some dozen African countries where all of them can be found. My suit features the complete leopard look. Apart from the hat! That's a cheetah, a light-built predator that can run at a maximum speed of 98 km/h!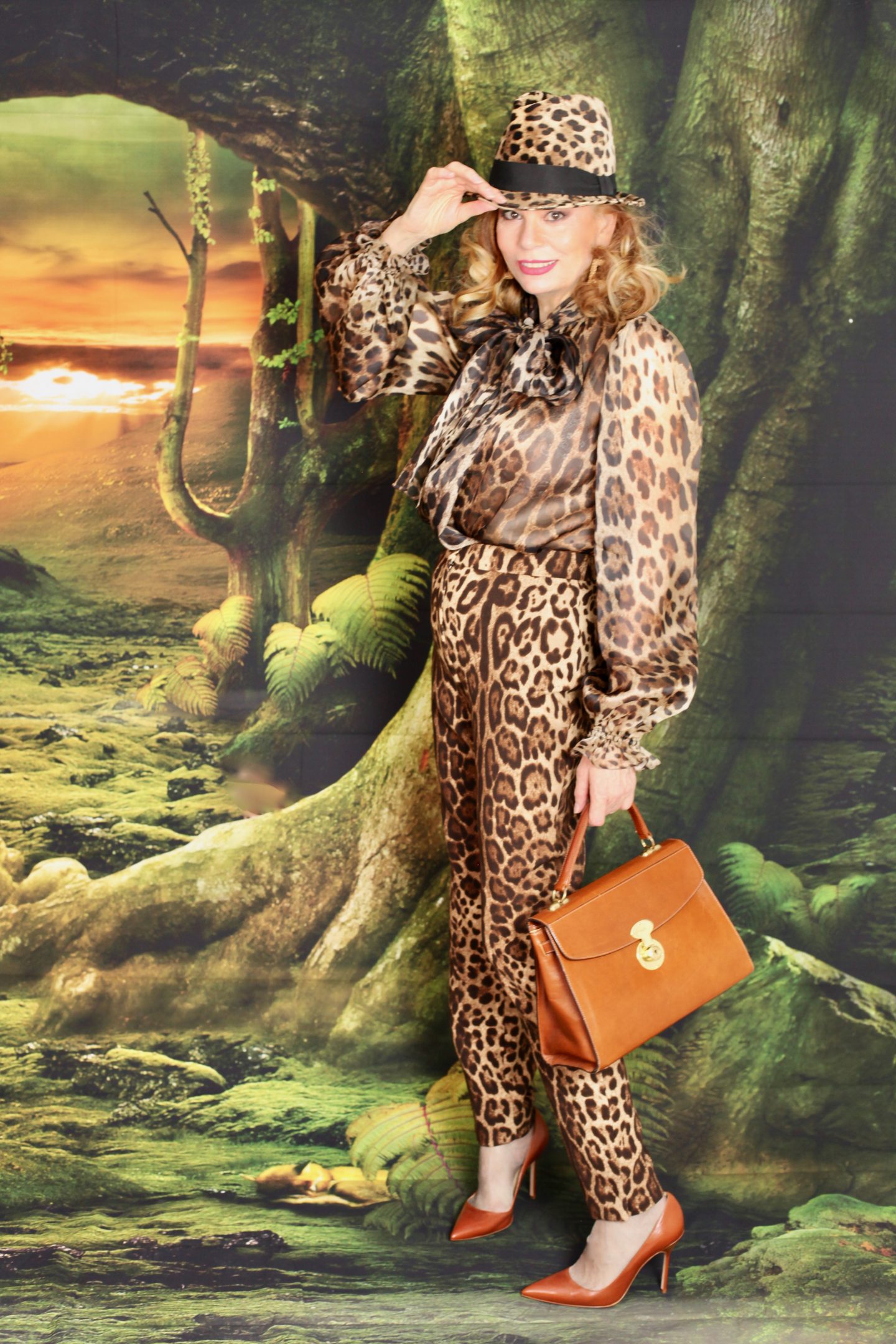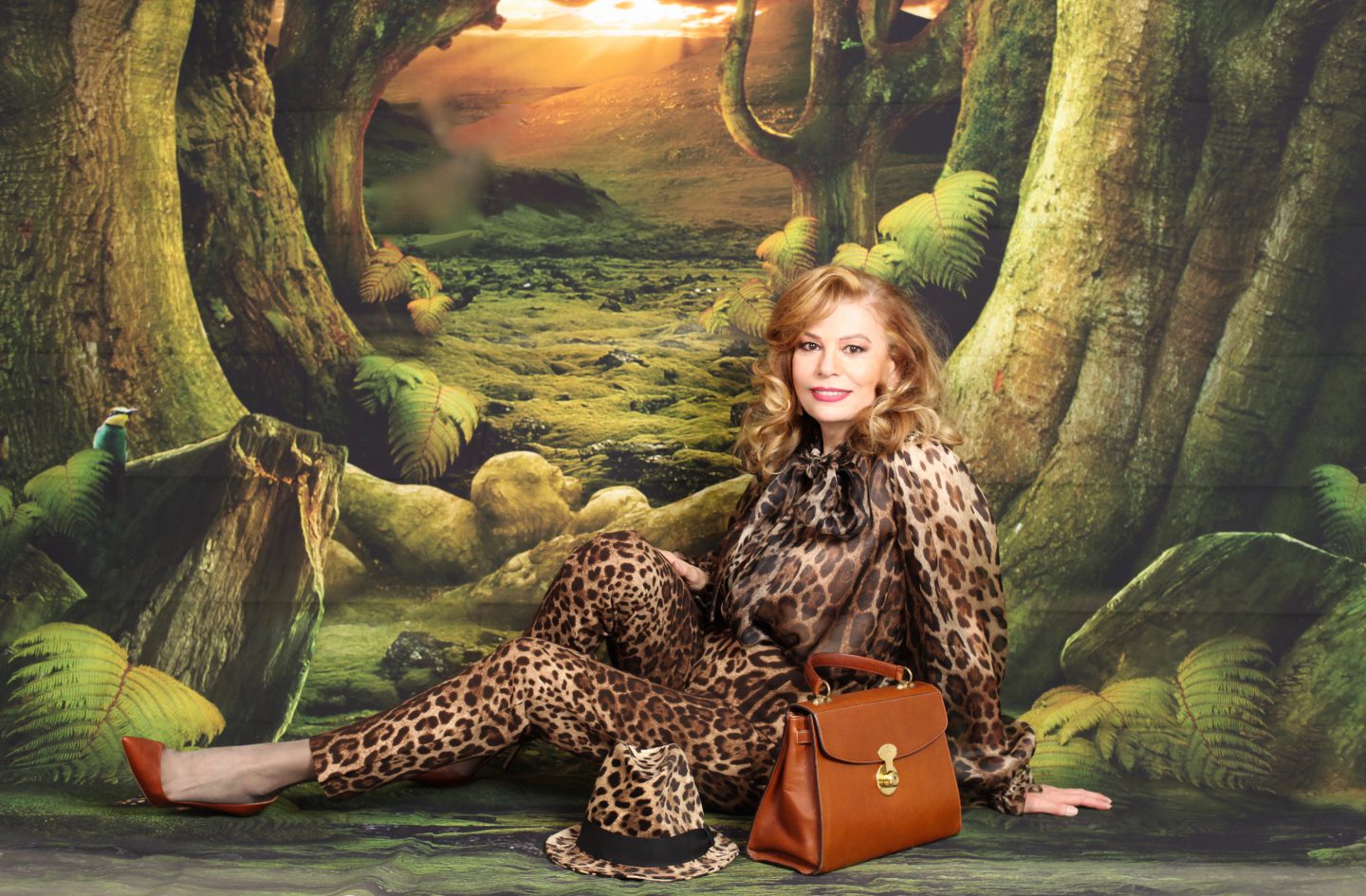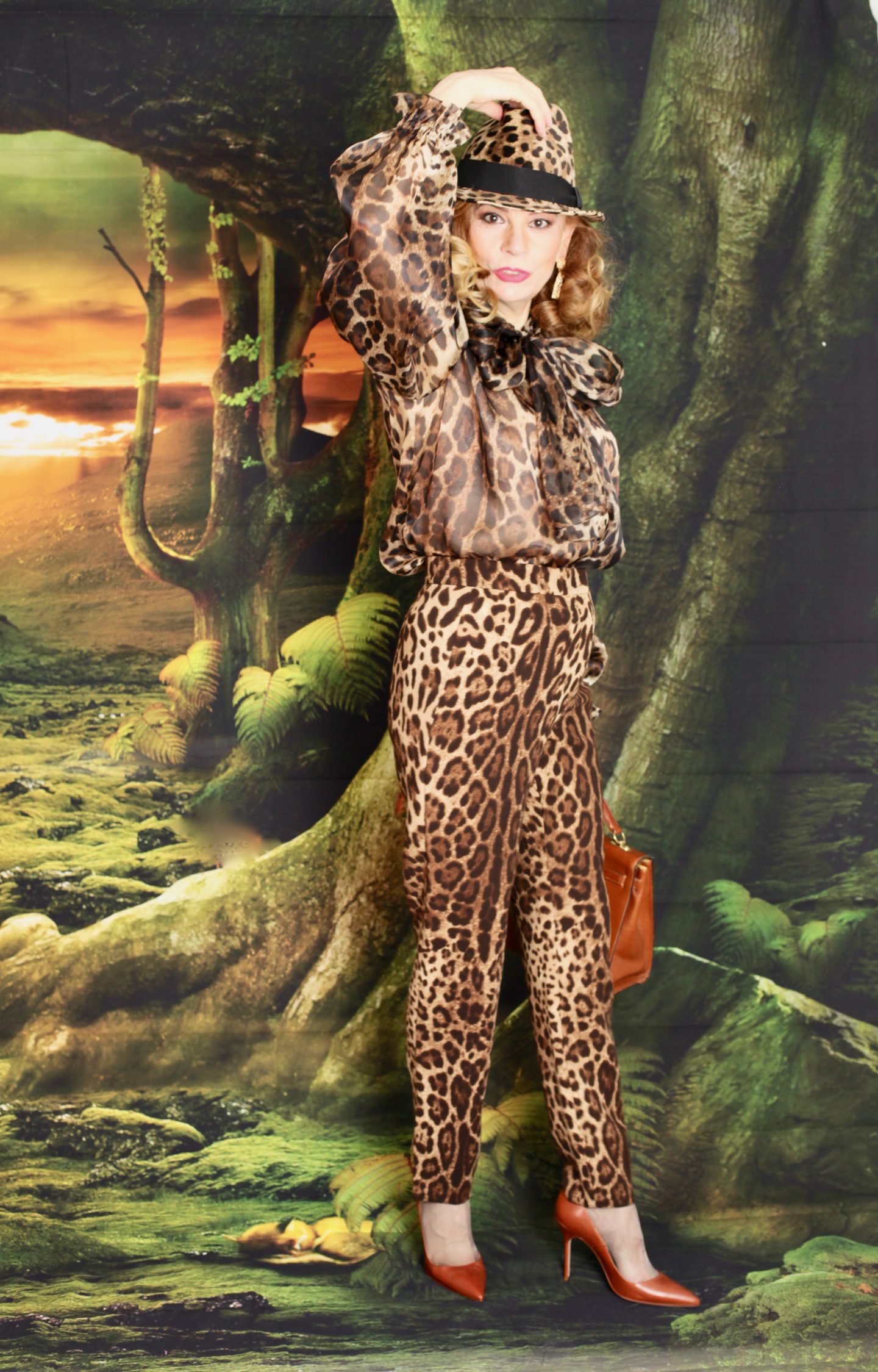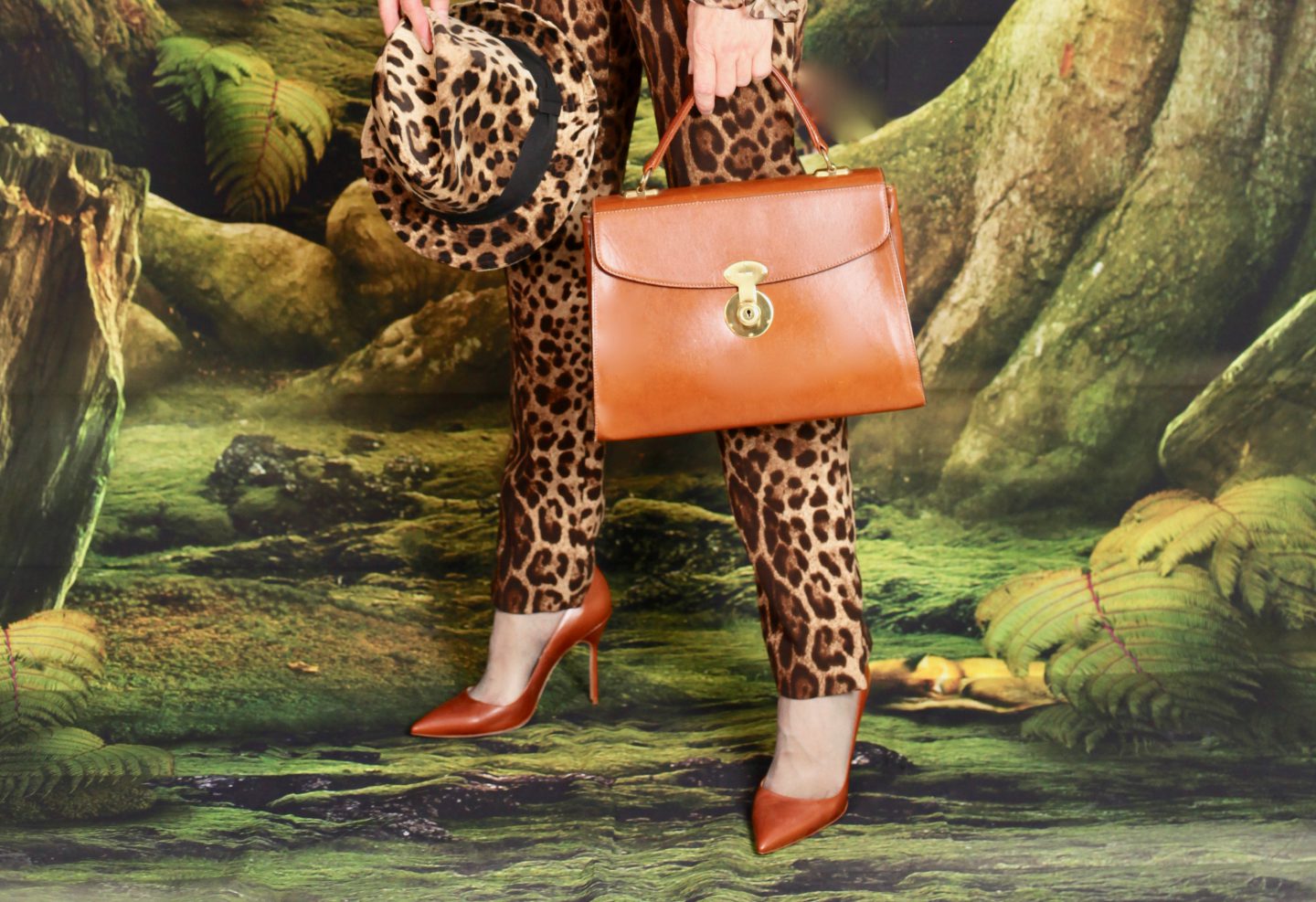 Attractive Complements
Out of question to even remotely run as fast as a cheetah with these leather high heels of mine! As my outfit needed some plain colours, I chose them in light brown, matching-up with my leather handbag and enhancing the elegance of the animal print.
The accessory, however that really will have me turning heads, is my hat! It features a wide-brim style and has been made from cotton and embellished with a black pleated cotton band. As indicated above, its fur pattern is not that of a leopard.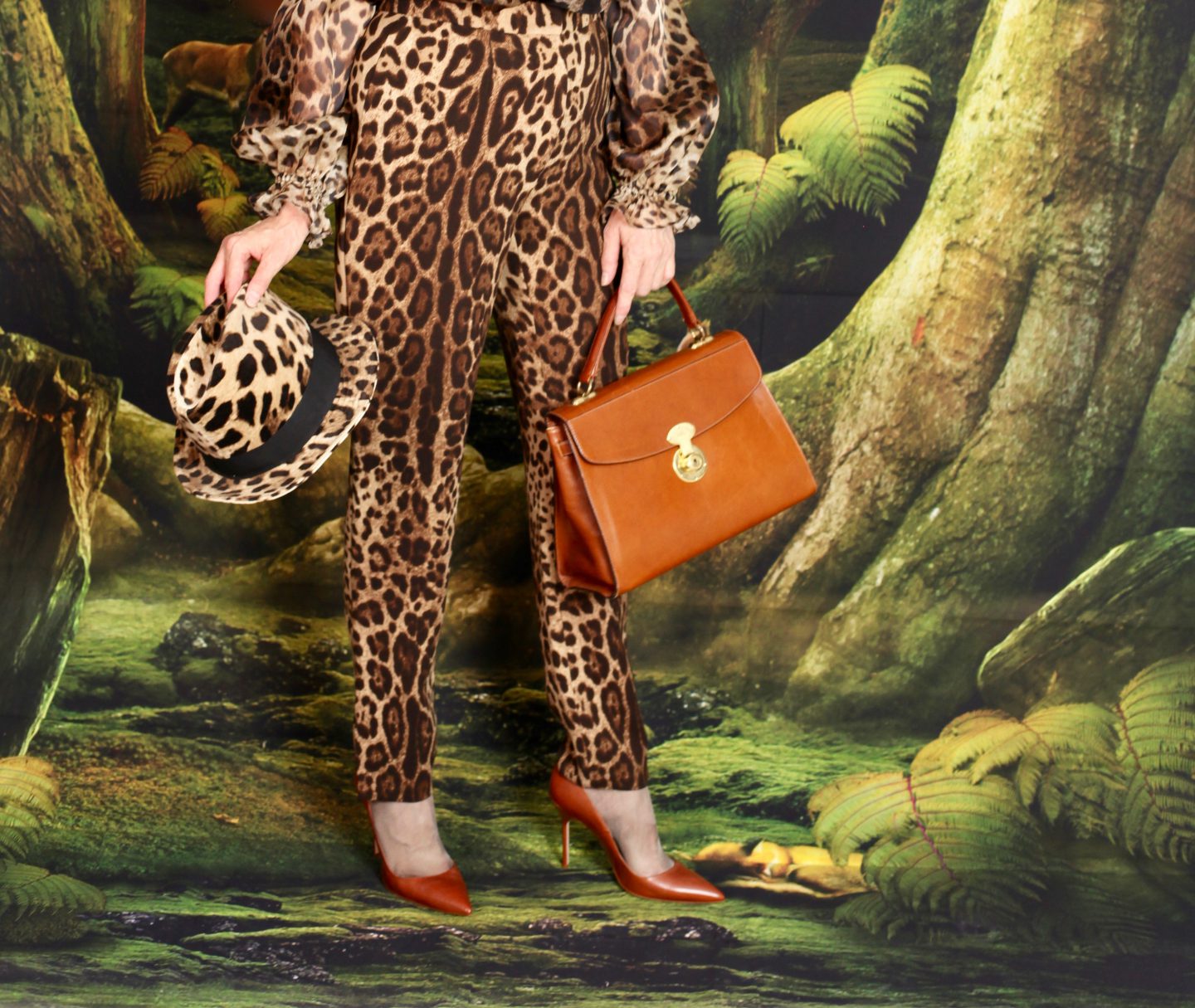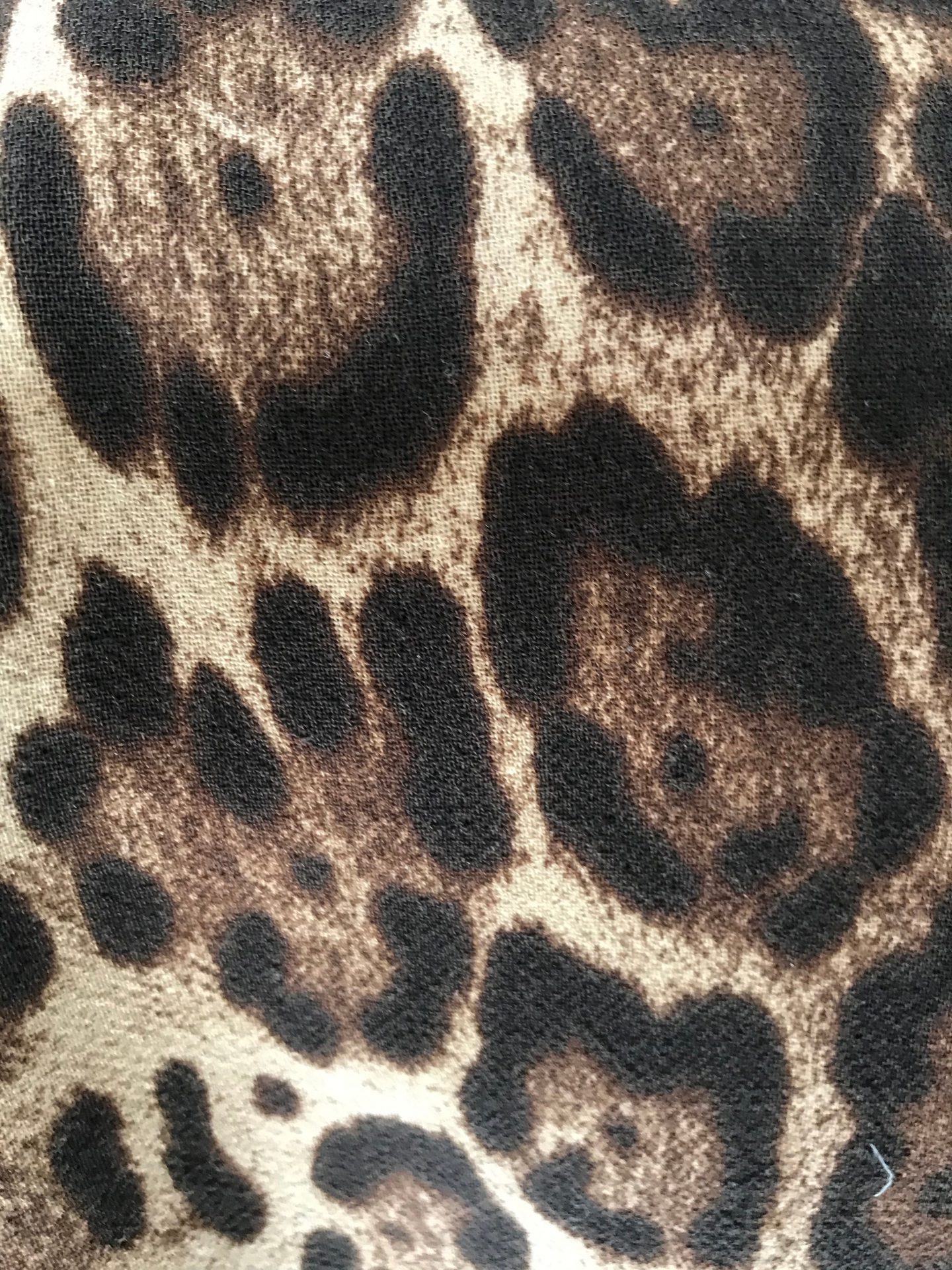 Spot the Species
The species – on the one hand the leopard (Panthera pardus) and on the other hand the cheetah (Acinonyx jubatu) – can be easily confused not only from a taxonomy point of view. The fur of the leopard is marked with densely packed rosettes that have no central spots.
Cheetahs' bodies are covered with around 2,000 evenly spaced, oval or round solid black spots. Back to the hat: it is one of the more difficult accessories to wear both appropriately and in a way that complements your outfit. Don't be afraid of wearing one, even if it's something you have never done before.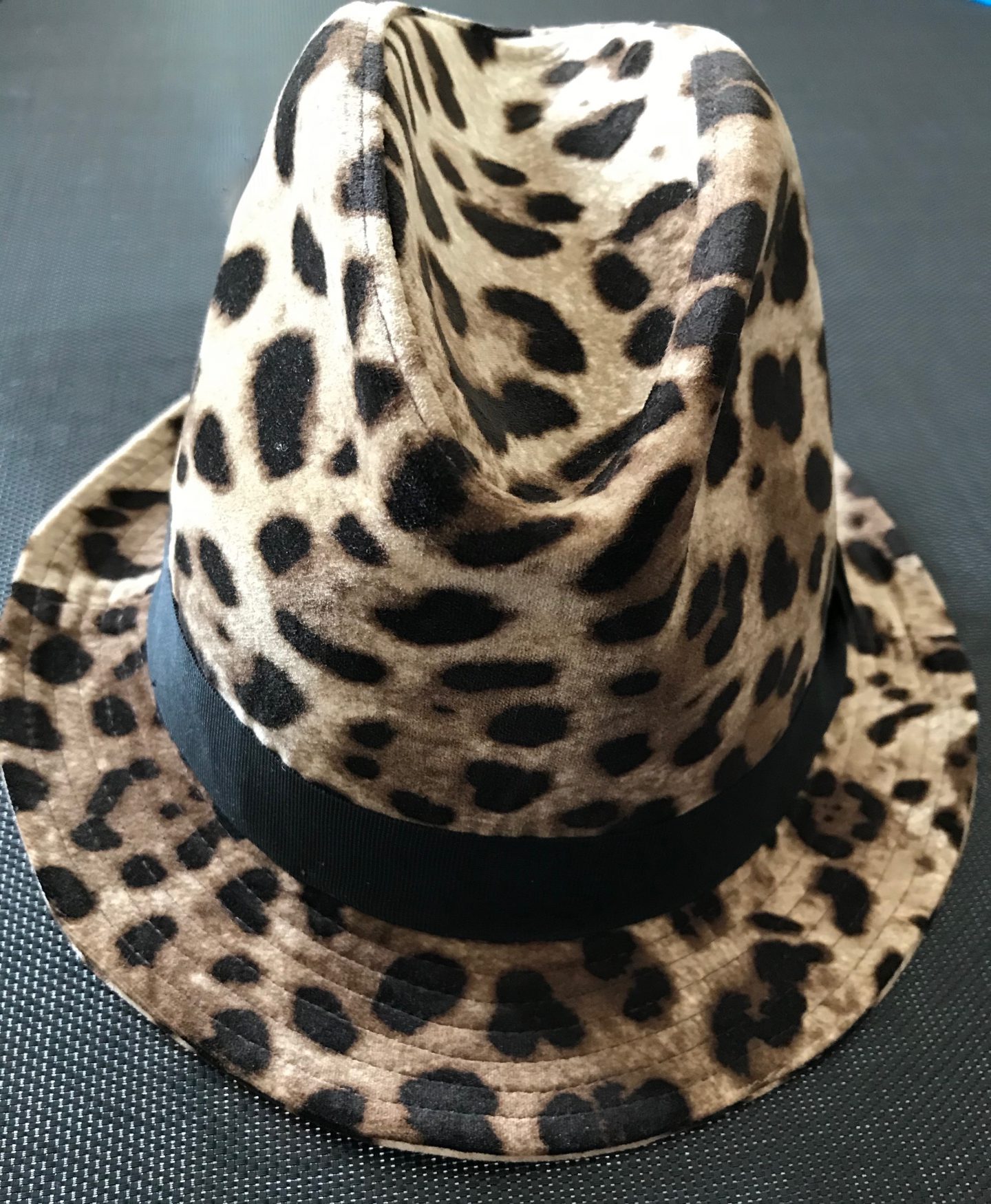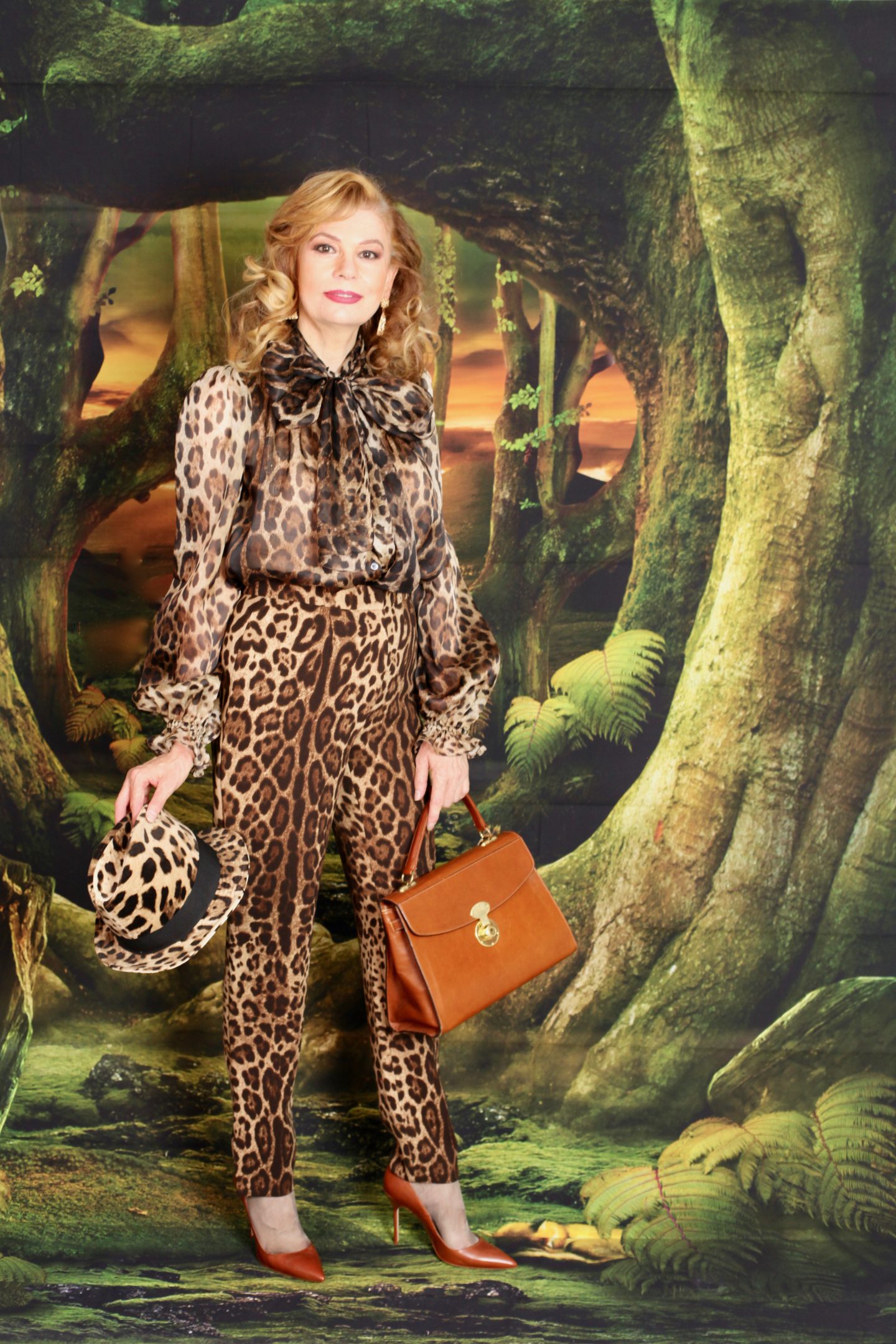 Leopard Print Design
One of Dolce & Gabbana's signature motifs is pictured perfectly in this leopard-printed blouse which is made from silk crêpe de chine. I combined it with pants in leopard print for a total look. The pants are made from smooth wool with added stretch to ensure both a slim fit and enduring comfort.
Leopard print design is the print of this season and looks good with basically everything. If you haven't got any leopard print in your wardrobe yet, then perhaps it is time to start thinking about adding some.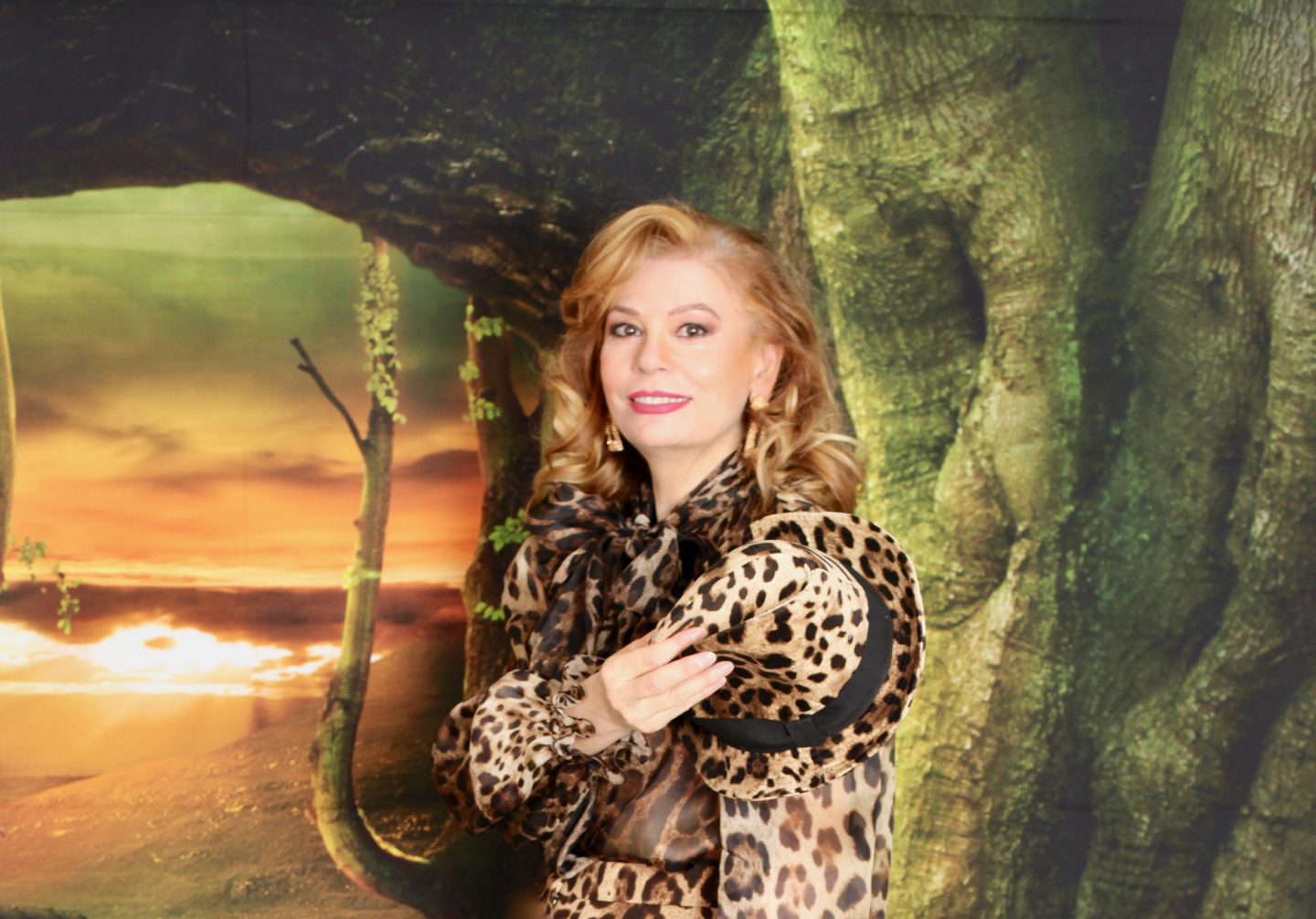 YOU MAY ALSO BE INTERESTED IN:
SAFARI OUTFIT – BREATHTAKING "OUT OF AFRICA MOVIE"
https://www.mypreferredpieces.com/breathtaking-out-of-africa-movie-safari/