The Magic Flute: Star-blazing Queen of the Night   
The picture is downloaded from Pinterest
Opera by Wolfgang Amadeus Mozart
The Magic Flute is a German-language opera in two acts by Wolfgang Amadeus Mozart premiered on 30 September 1791 in Vienna, just two months before the composer's premature death. The story is told in a singspiel ("song-play") format characterised by separate musical numbers connected by dialogue and stage activity.
In it this, the Queen of the Night persuades Prince Tamino to rescue her daughter Pamina from captivity under the high priest Sarastro. In composing the opera, Mozart evidently kept in mind the skills of the singers intended for the premiere.
It included his sister-in-law, Josepha Hofer, who premiered the role of the Queen of the Night, evidently needed little such help: this role is famous for its difficulty. She was evidently an absolute virtuoso, and this is one of the most specialised roles in the repertoire, demanding exceptional range, precision, and power.
With Mozart himself conducting the orchestra, the opera immediately achieved a great success, drawing immense crowds and reaching hundreds of performances during the 1790s. Created with an eye toward a popular audience, its triumphal progress continues until today!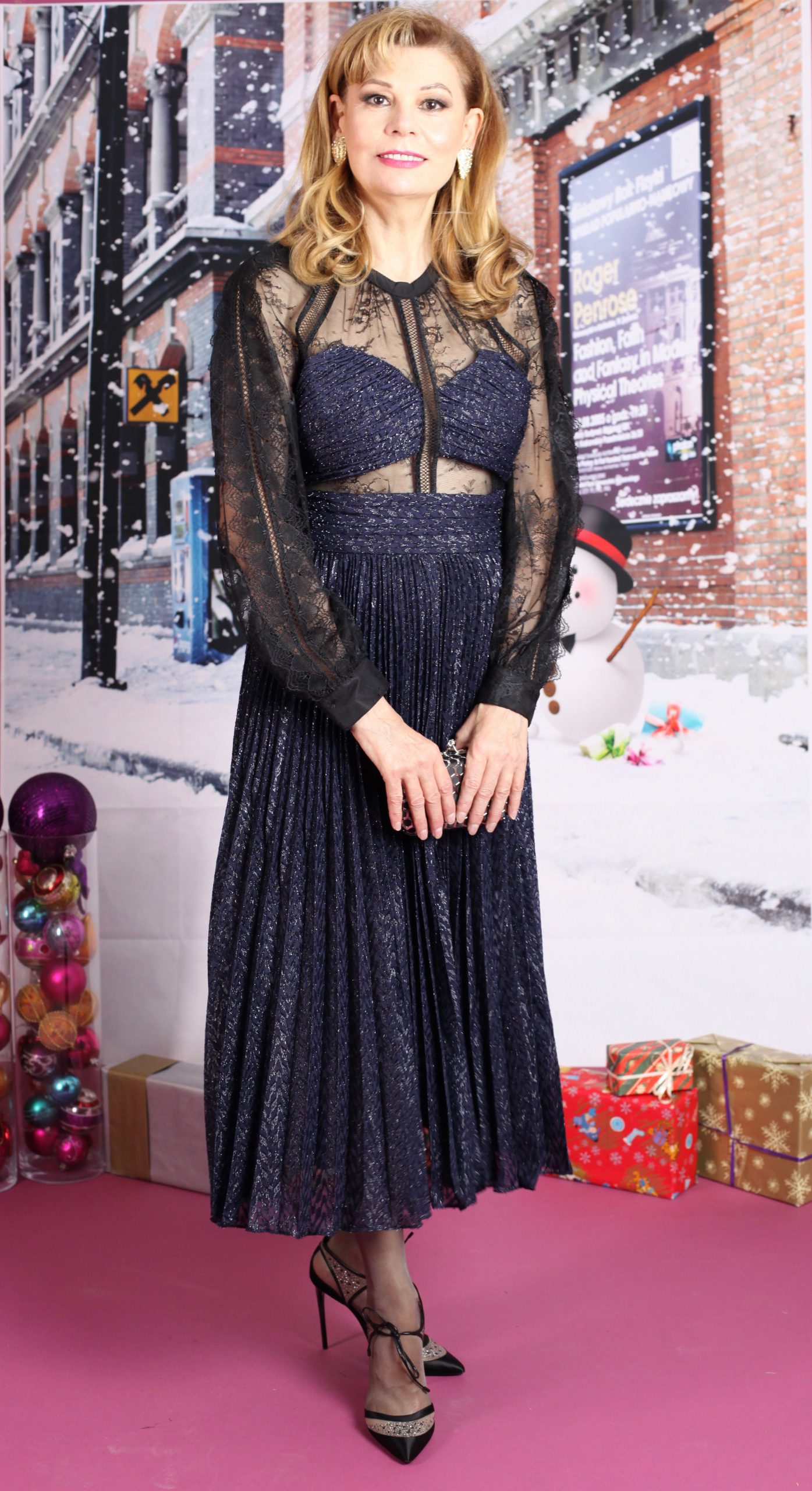 World famous is the act 2, scene 3 where the Queen of the Night, sometimes referred to by the name "Astrifiammante", an Italian translation of the German adjective "sternflammende" ("star-blazing") in the original libretto sings "hell's vengeance boils in my heart. A great place to enjoy the Queen of the Night explosive vocal fireworks, would be the Metropolitan Opera.
With a seating capacity of approximately 3,732 with an additional 245 standing room places at the rear of the main floor and the top balcony the MET is one of the most famous opera houses world-wide. Unlike for most of Europe's year-round opera houses there is no public funding.
However, if that is not feasible the alternative is to check for live high definition video transmissions of this performance in a cinema of your choice. Or make yourself cozy at home, and download the complete performances for a live stream. In that case, my outfit might be slightly, slightly more comfortable and casual.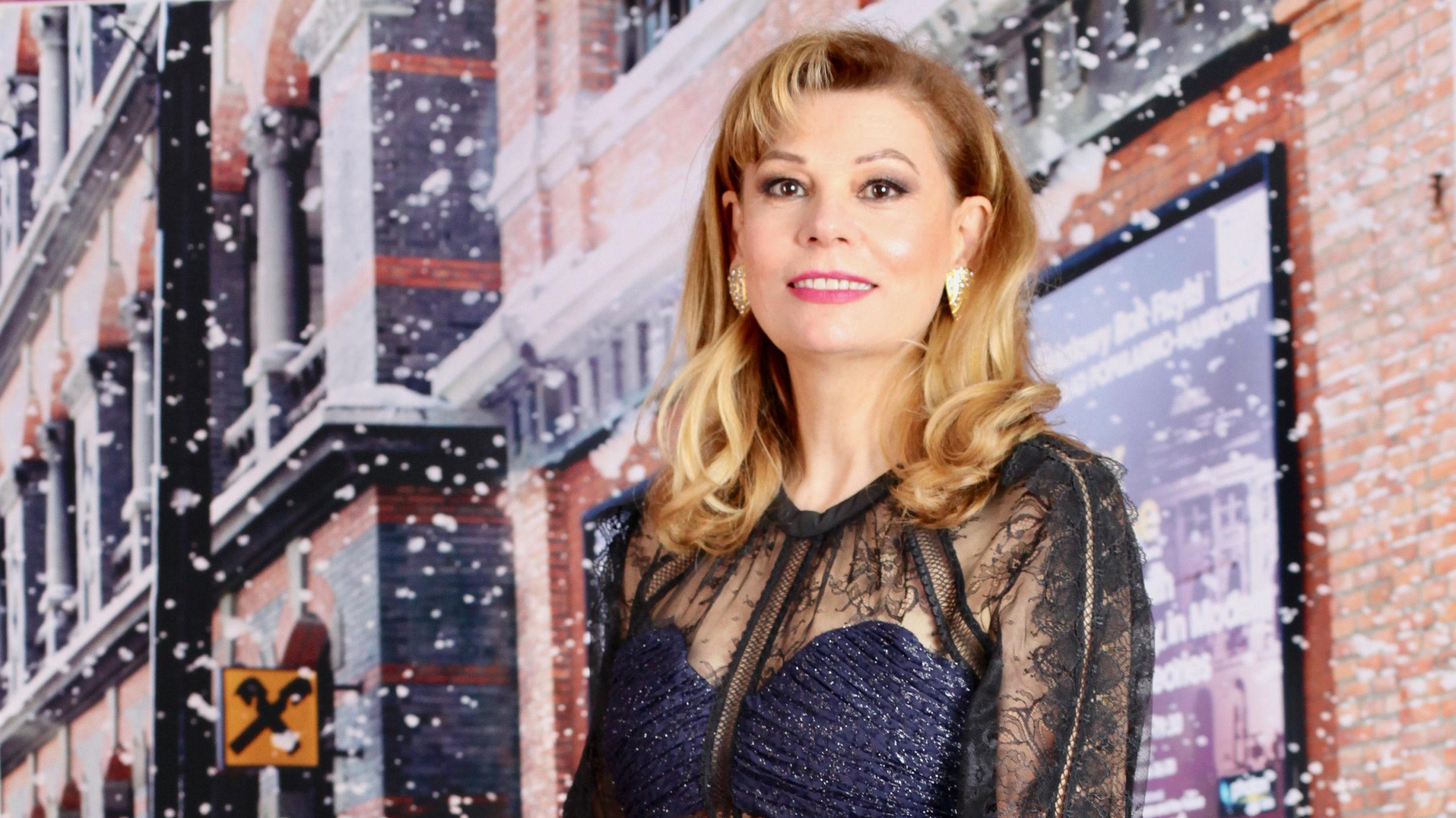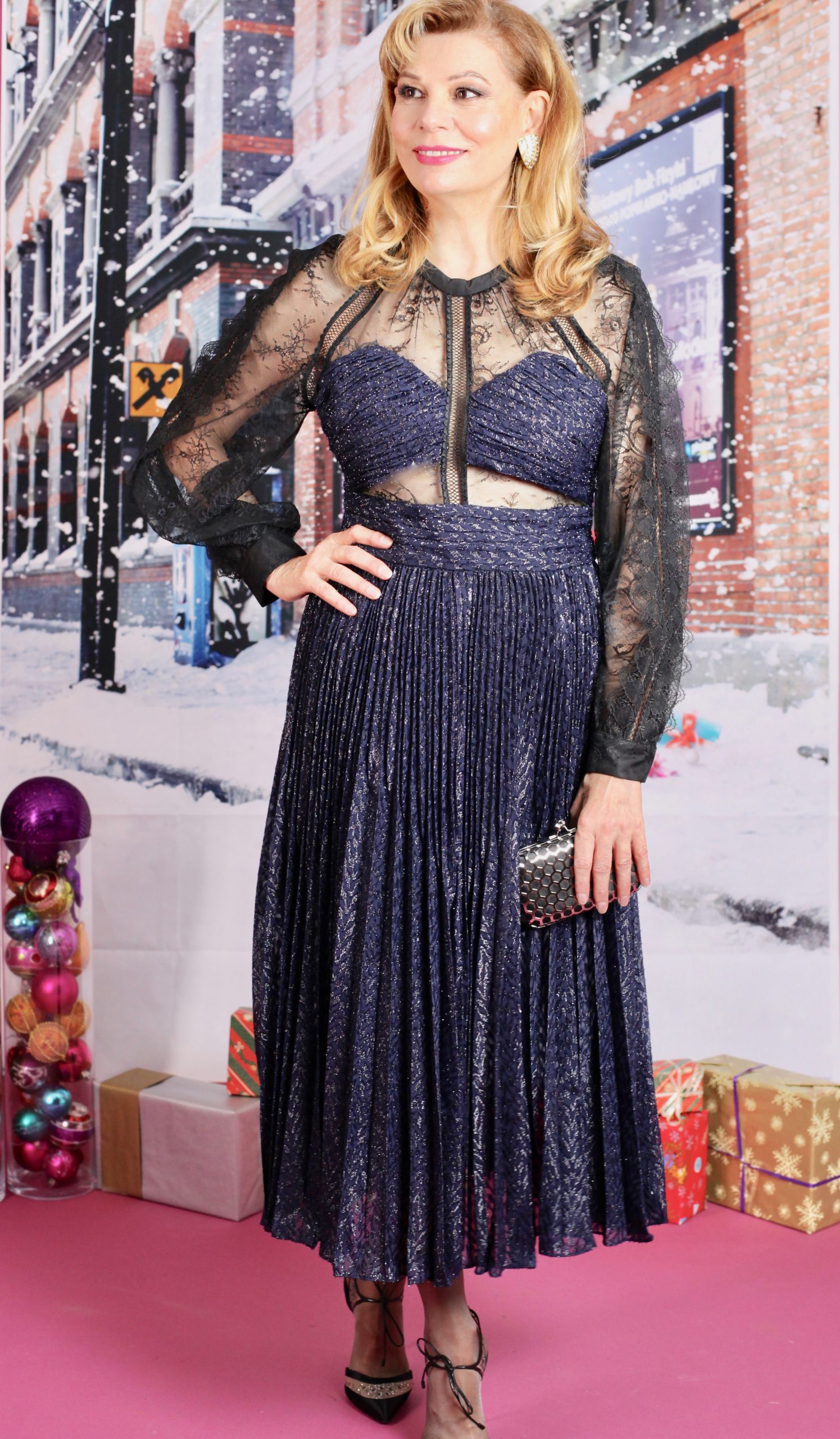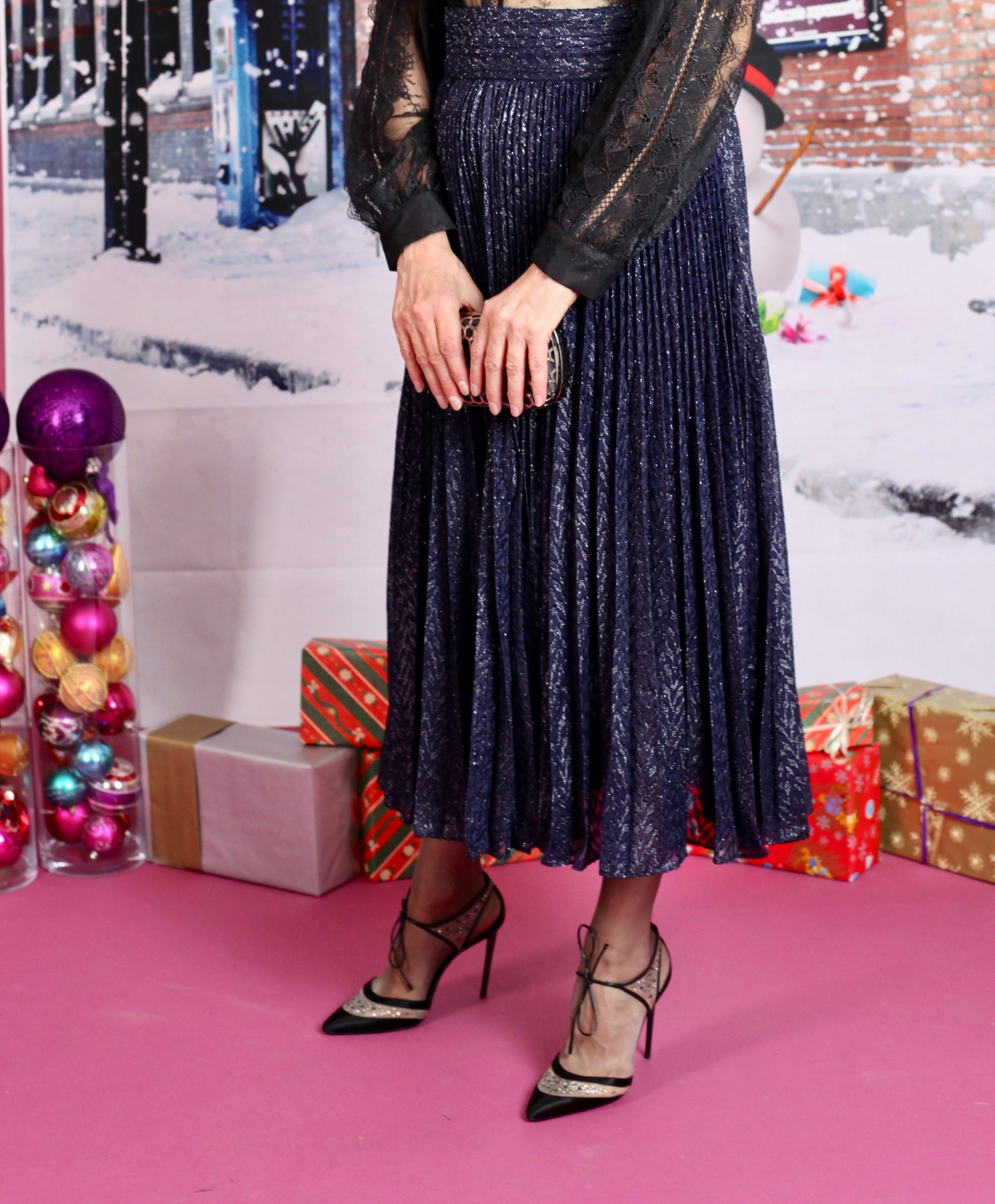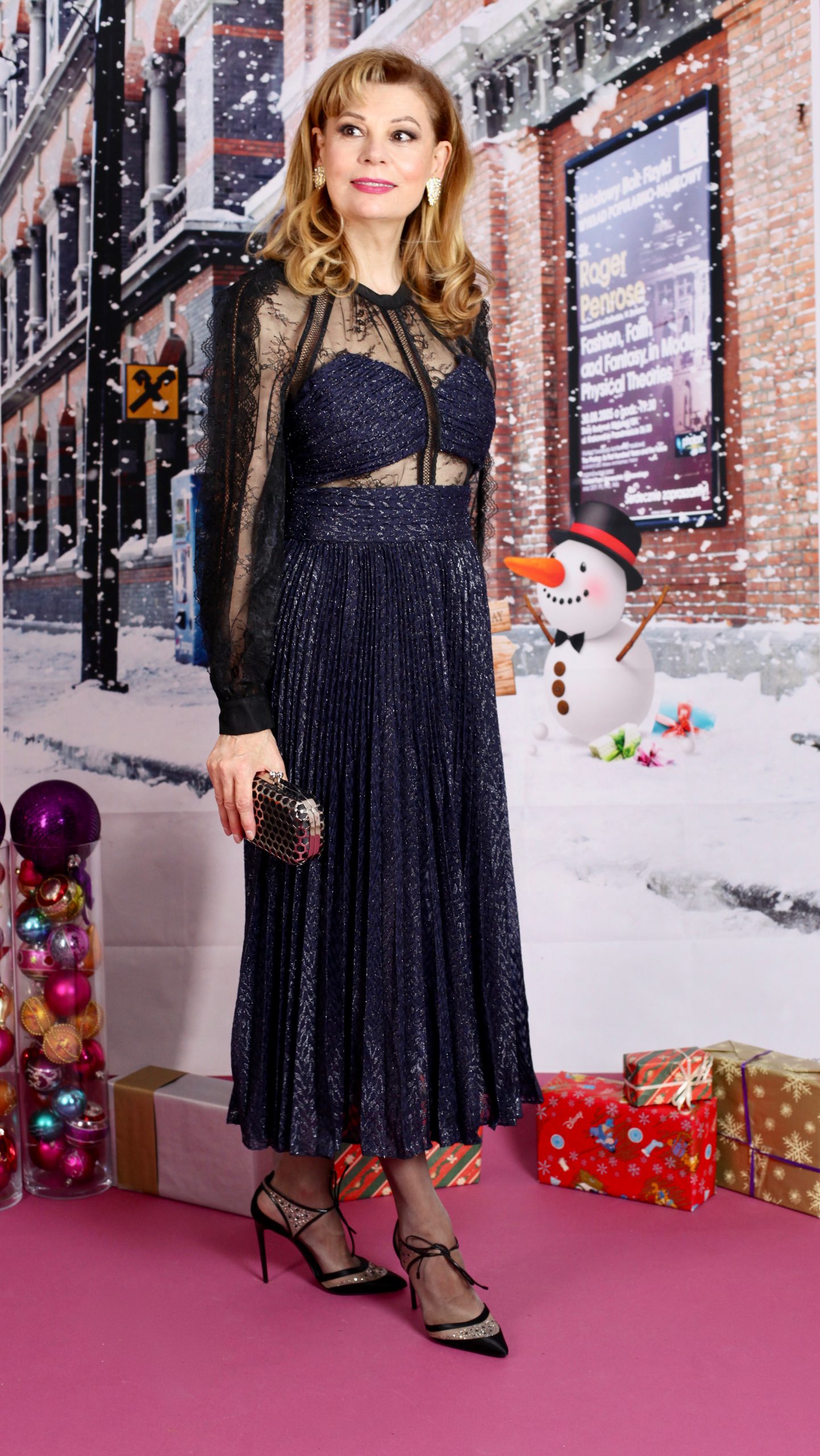 The Ideal Mid-Night Blue Dress and Lace -Up Stilettos
This fine mid-night blue dress is cut from metallic fil coupè and fine lace with solid bust panel and fine lace panel at the waist. The outfit is designed with lace trim details through the bodice and the style falls to a pleated midi skirt. I styled it with lace-up stilettos in silk-enriched upper and semi-transparent finishing. The pair has a sleek pointed toe and sits atop skinny heels.
YOU MAY ALSO BE INTERESTED IN:
OPERA: Excellent Opportunity To Dress-Up
https://www.mypreferredpieces.com/4-evening-outfits-for-the-festive-season/