TIME TO GO OUT AND ENJOY MUSIC
OPERA: Excellent Opportunity To Dress-Up
The festive season has started and with it the search for the perfect outfits.
Originating in Italy at the end of the 16th century, Opera is a key part of the  Western classical music tradition. And Christmas Season provides for an excellent opportunity to expose oneself to the joy of listening and also watching an opera. And certainly an excellent opportunity to dress-up in festive gowns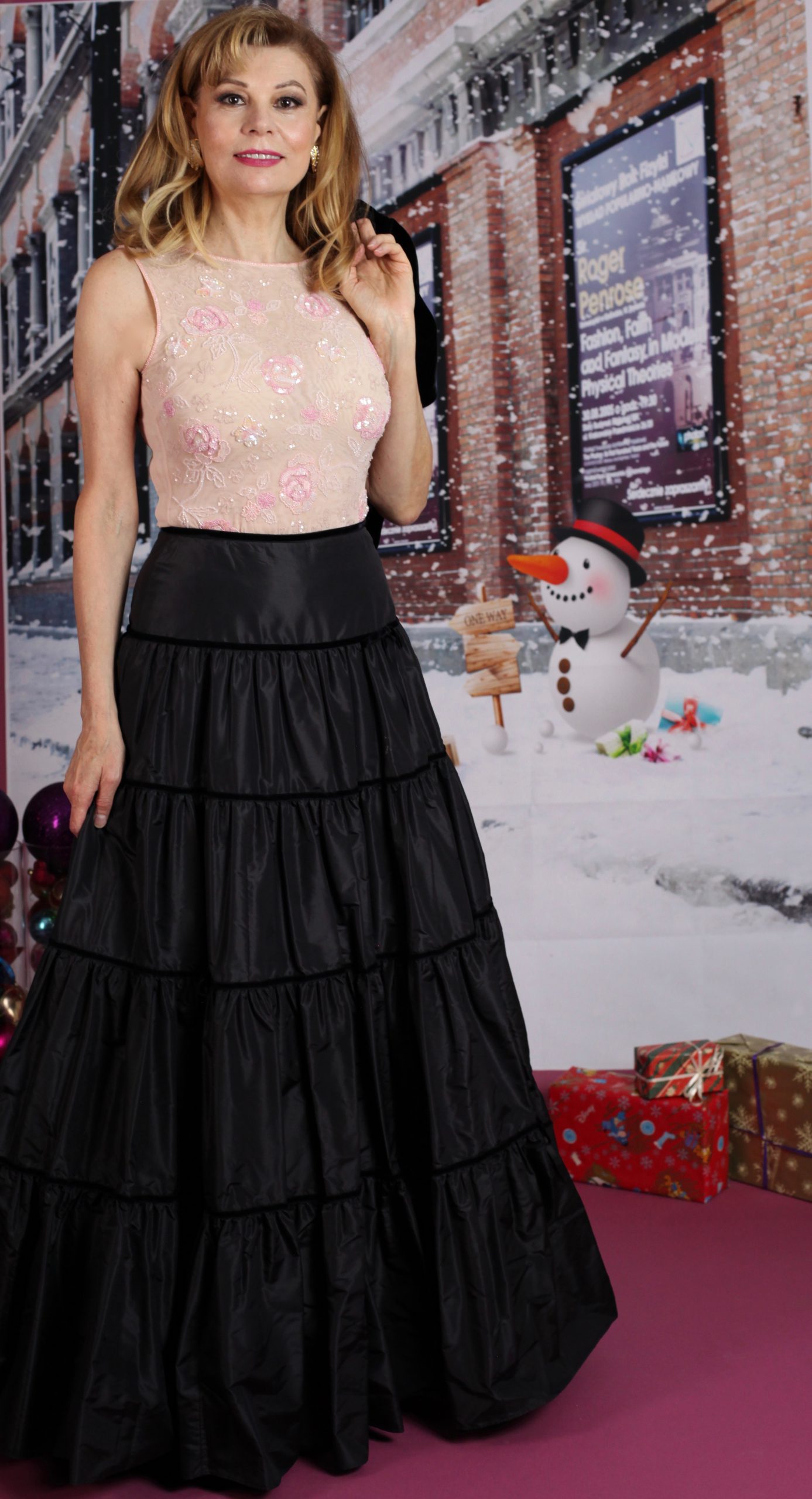 If you were looking for Christmas operas thus operas which are thematically based on either the nativity of Jesus  or secular Christmas stories, you will not be disappointed. However, while they do exist – with the first privately performed in the early 17th century – there are none that achieved wide popularity, despite many attempts by composers.
This is also the case for some Christmas operas inspired by  Charles Dickens's (1812–1870) popular novella " A Christmas Carol". From a story point of view –  Ebenezer Scrooge, a greedy miser who hates Christmas, but is transformed into a caring, kindly person through the visitations of four ghosts – conditions are in place to seduce opera goers.
However, in opera it is the music that sweeps you away. Thus, the only work that does exactly this and is widely known and played is Handel's  Messiah.
Messiah: Simply Majestic

 
Messiah however is not an opera but oratorio, one of the best-known and most frequently performed choral works in Western music with today's performances particularly popular during the Advent season. Handel – born in Halle but living in England since 1712 – composed the piece in response to public taste for Italian opera which had begun to fade, in English.
Interestingly, the premiere took place in Dublin and not London where initial public reception was modest. However, ever since it tremendously gained in popularity and if you wish to enjoy this majestic piece of art why not listen to it in Westminster Abbey or if you more looking for a kind of opera house the Royal Albert Hall?
The 1754 performance at the London Founding Hospital is the first for which full details of the orchestral and vocal forces survive: 15 violins, 5 violas, 3 cellos, 2 double-basses, 4 bassoons, 4 oboes, 2 trumpets, 2 horns and drums. 5 soloists, who were required to assist the chorus of 19. Now compare this with Sydney Opera house which proudly states:
The power of glory of 650 singers from Sydney Philarmonia Choir fill the concert hall with antiphonal splendor.
It is questionable whether more is better. This is true also for outfits.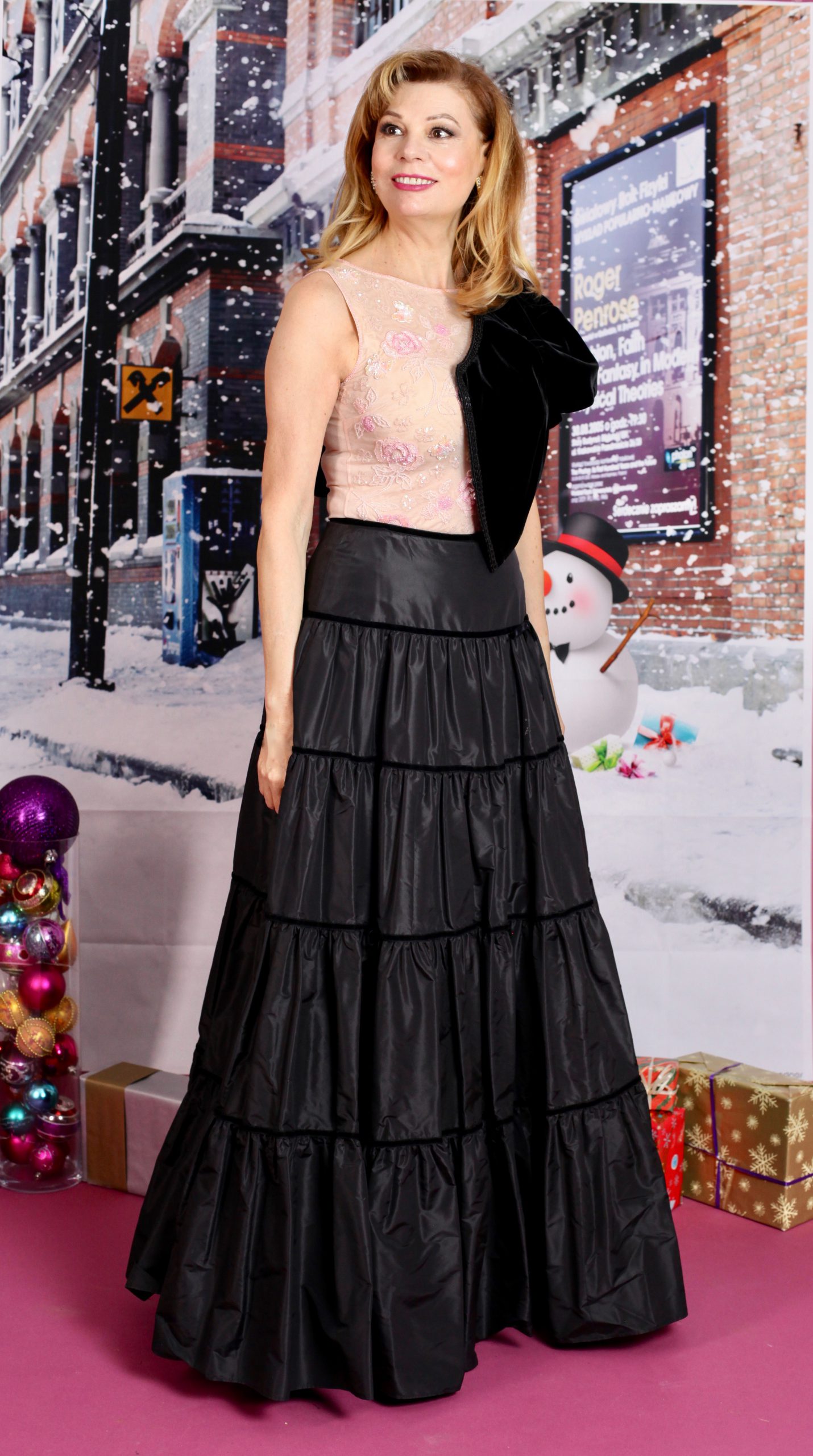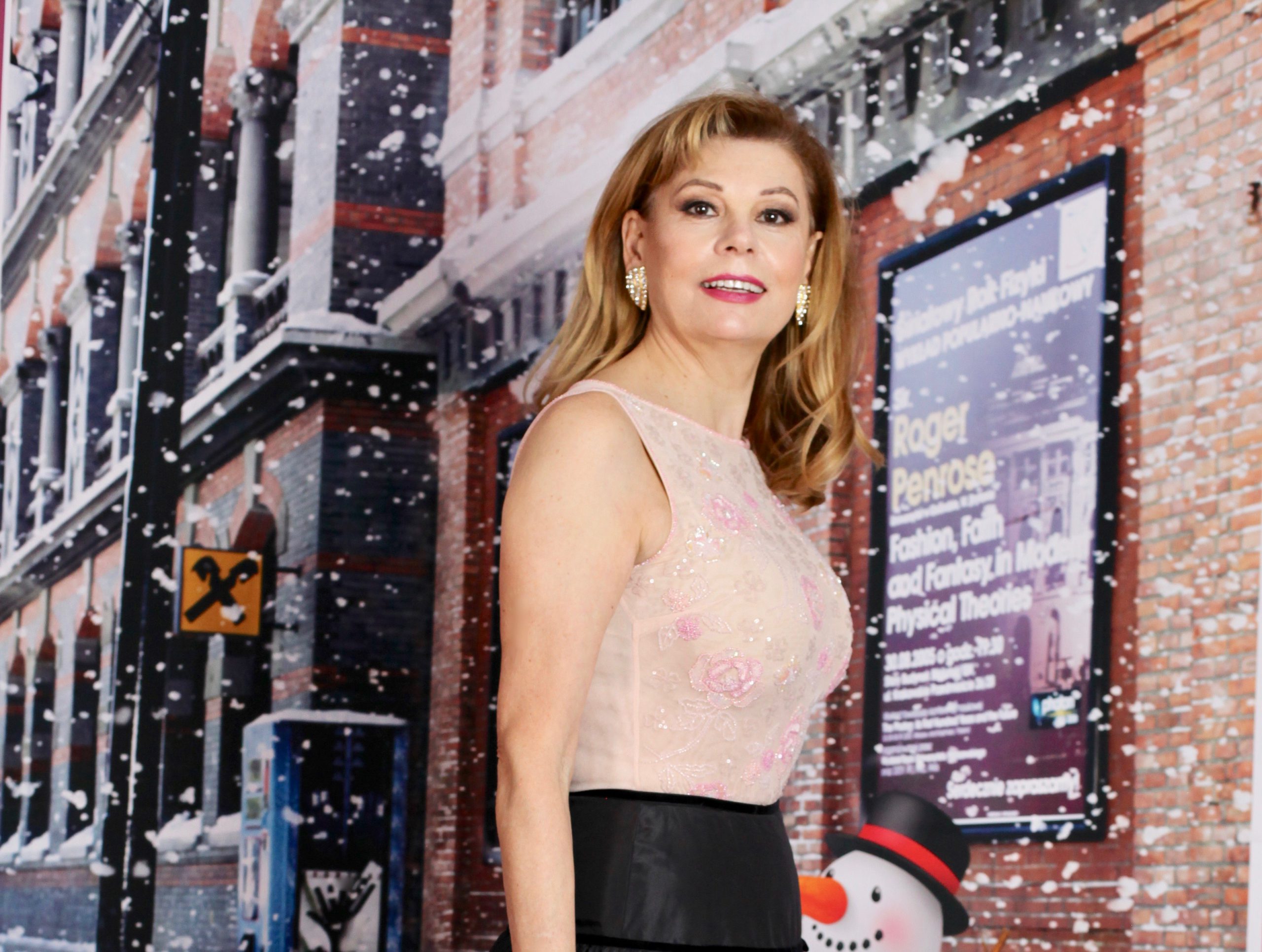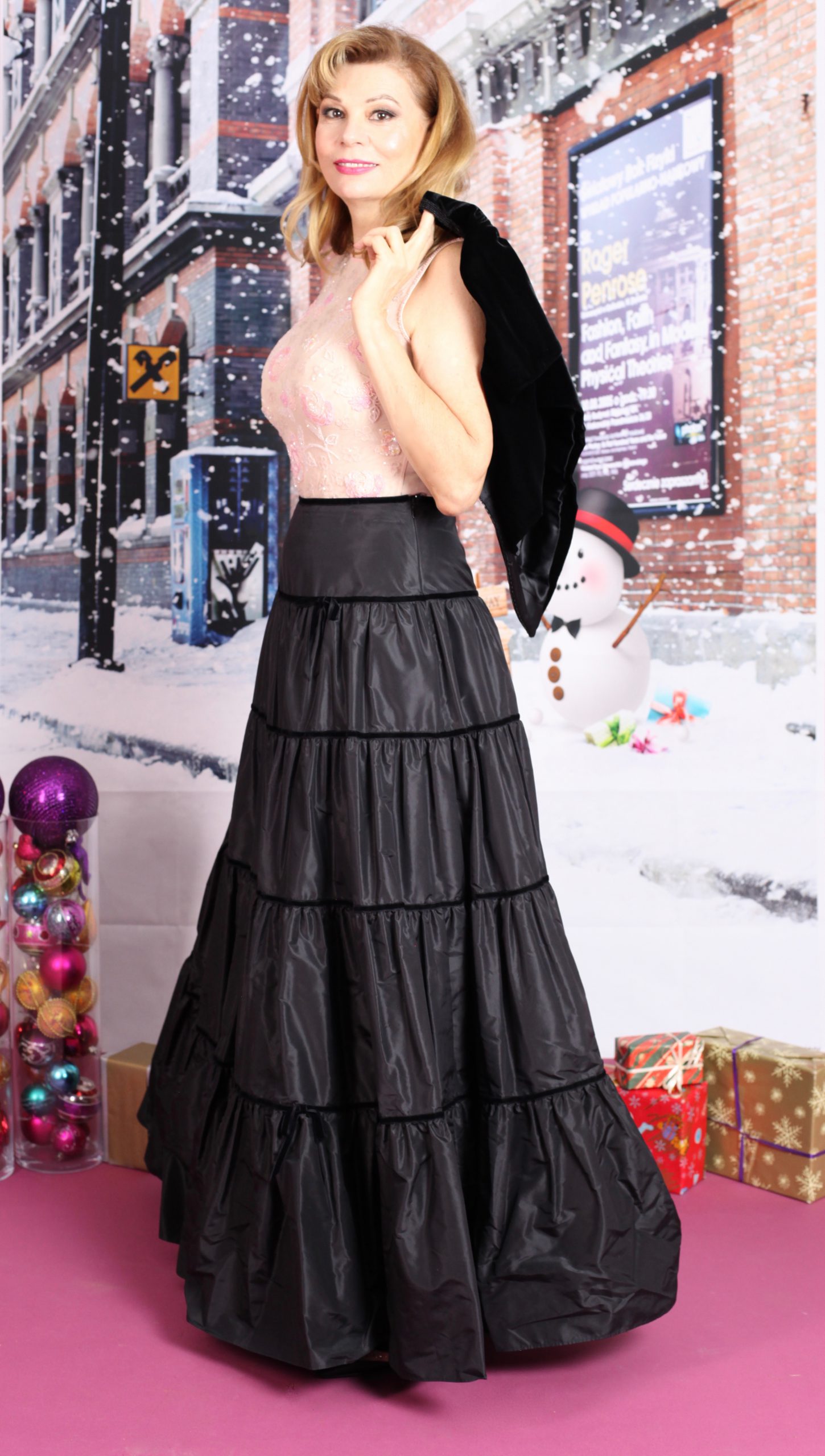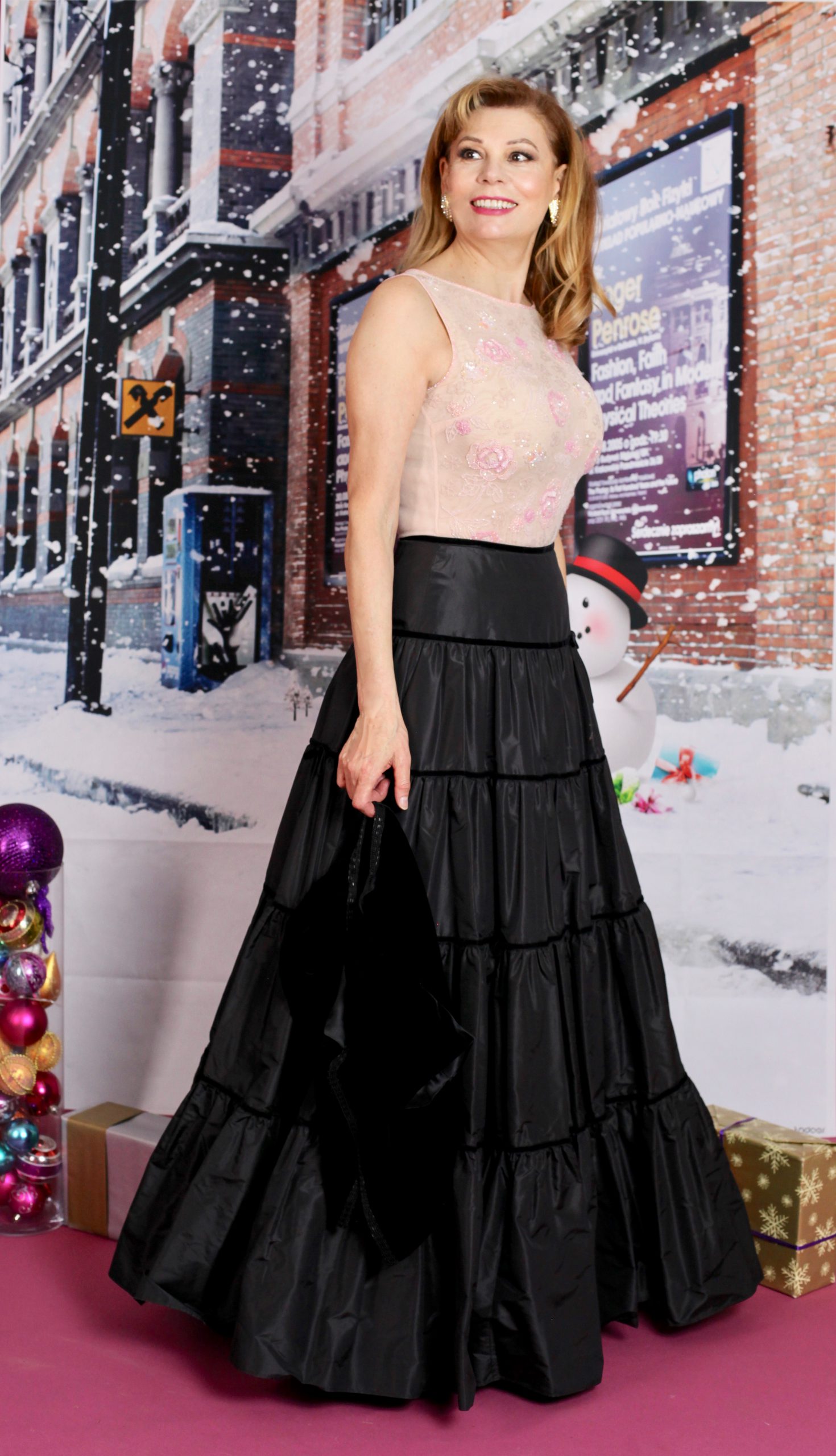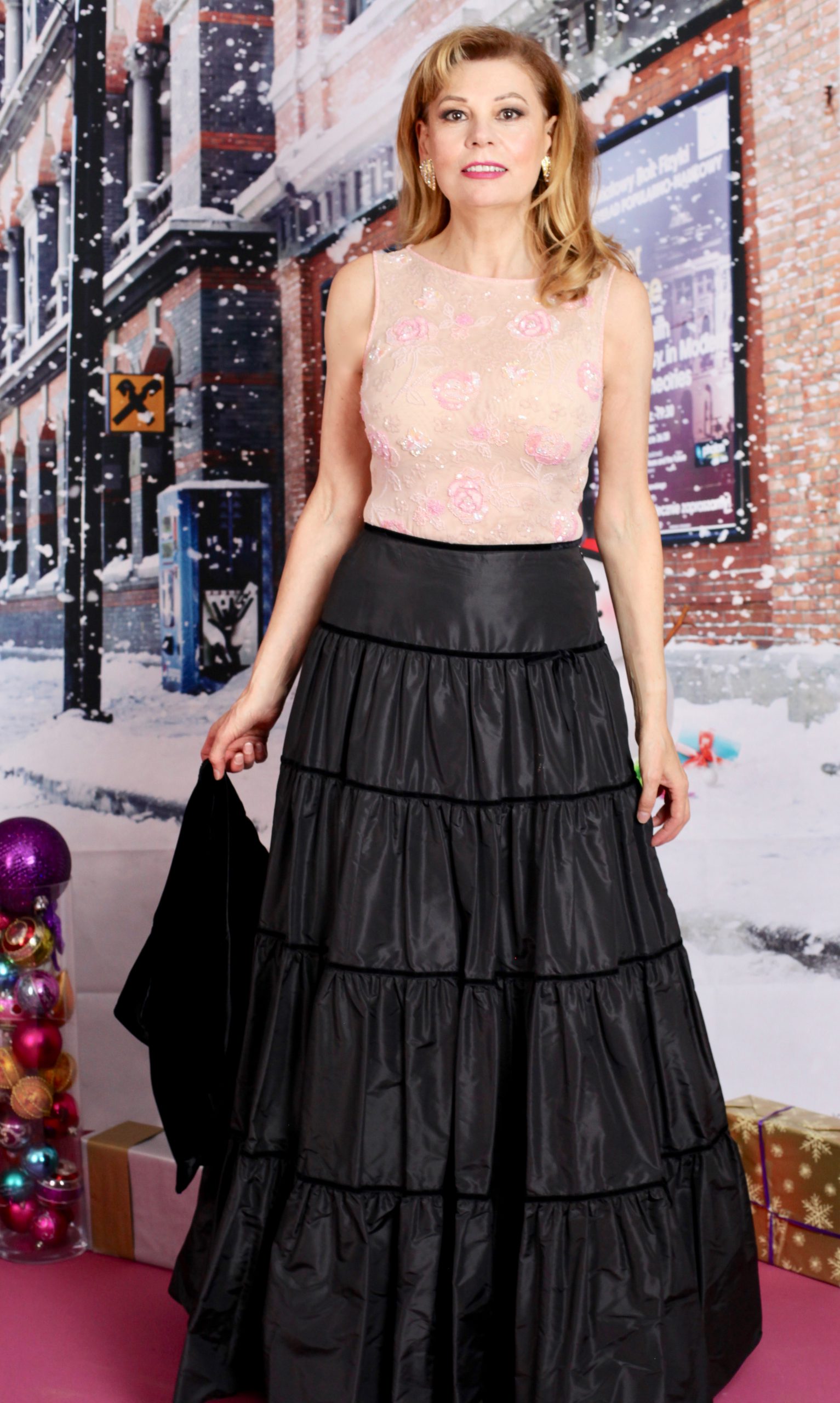 1

st Outfit – Bodice and Taffeta Skirt
Make an entrance at your engagement with this show-stopping outfit. Designed with a slim-fitting bodice of light pink, embellished with scores of iridescent beds and shimmering sequins and a voluminous skirt with tiny black velvet trims. 
The voluminous taffeta skirt crafted from a lustrous sheen silk-blend is perfectly suitable for this solemn piece of art.
Slim-Fitting Bodice

Black Taffeta Skirt
Black Velvet Jacket
YOU MAY ALSO BE INTERESTED IN:
LA BOHÈME: TRAGIC AND HEARTRENDING
https://www.mypreferredpieces.com/4-evening-outfits-for-the-festive-season/