Silk Flower Midi Skirt, Black Leather Jacket, Structured Leather Calf Boots and Matching Leather Clutch
This week I am going to show you what one can wear with this incredibly beautiful knee-high leather boots that are also called calf boots.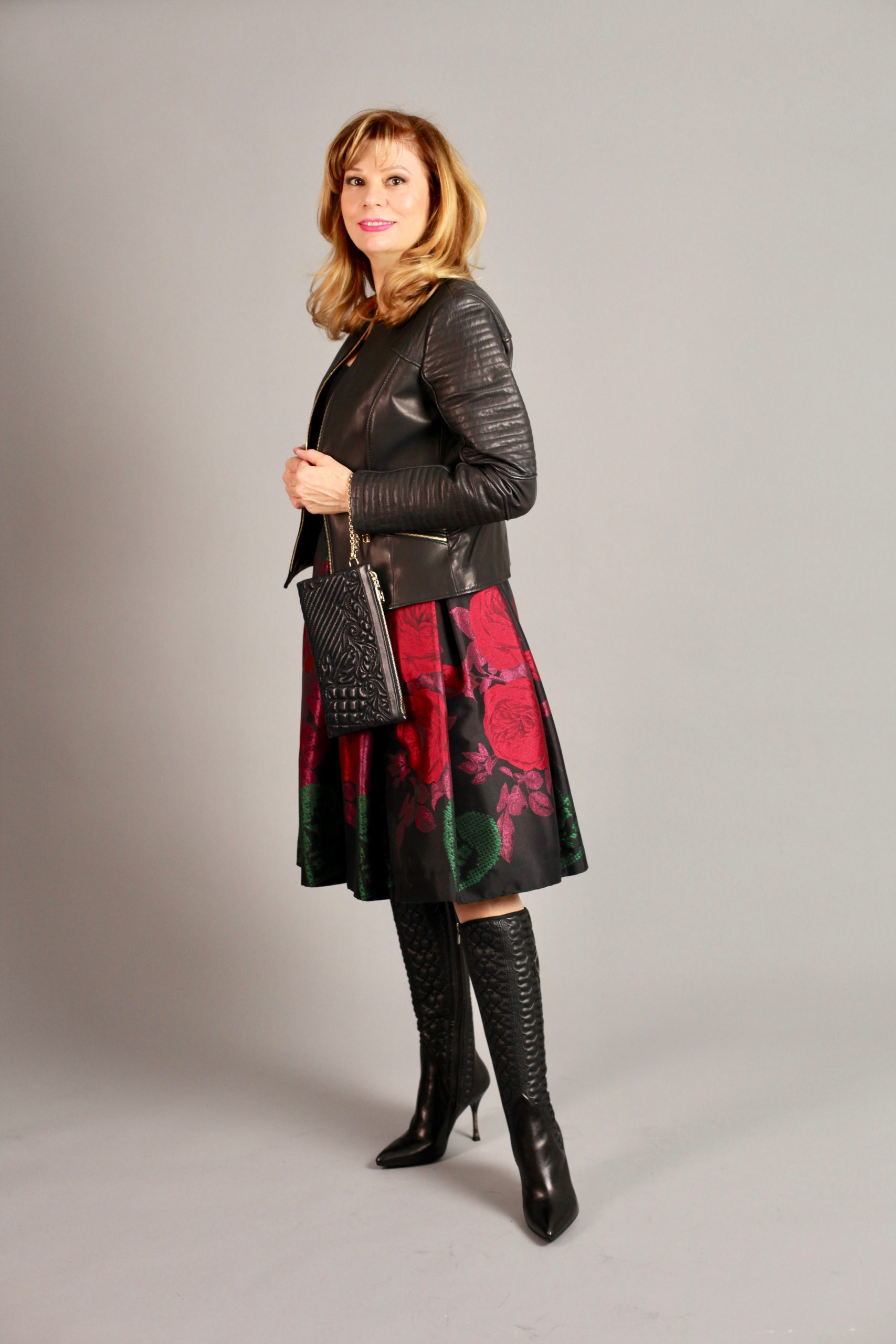 LO STIVALE
Picture downloaded from Pinterest
Lo Stivale is the Italian term for boot and, at the same time, it is the name this beautiful country bears for its shape.  Italy is shaped like a boot because of the mass of land that was gradually formed at the time Africa moved north. 
The European tectonic plate, the Mediterranean Basin and several mountain ranges were created. Ultimately the Apennines Mountains grew and it is these mountains that run down the spine of Italy to Sicily, forming a boot-like shape.
Fashion has always been an important part of the country's cultural life and society, and Italians are well known for their attention of dressing-up well; "Fare la Bella Figura", or making a good impression on others.
But "Fare Bella Figura" goes beyond looking good. The term links beauty with manners, politeness, language, gesture, appropriateness and respect. Respect for yourself and respect for the others. Turning-up late for an important event, coming without a gift may make people exclaim, ma che figura! What a sight, what a disgrace! 
"Fare Bella Figura" is strictly linked to visualising, seeing, and appearing. When you put forward your best, you need to see yourself from the outside, as an alter ego. You need to understand what the outside, the others think of you. For that they do not have to know who you really are, it suffices if at the end what they see makes them think highly of you.
Keep this in mind when you see an Italian man sweating in a suit in sweltering heat and extreme humidity or a women polished from head to toe buying goods in a supermarket. This is all about placing appearance over convenience and comfort.  Important is not to overdo it, because then this is about "Fare una Brutta Figura".
Back to Lo Stivale. Needless to say that Lo Stivale also produces beautiful shoes and boots. But seemingly 2019 was a year with highs and lows to the Italian shoe making industry.
Also its 4357 footwear manufacturers – of which the majority are still small enterprise producing shoes under their own trademarks – do not escape the worldwide trend towards athletic footwear and comfortable sneakers. So, no big surprise that also in Italy 2019 sales of "classic" shoes were down for both men and women.
The good news for this Italian industry segment is that sales for ankle boots and high boots remained stable. Interested to learn more about one of Italy's backbone industries? Then read the report from Confindustria Moda Research Centre.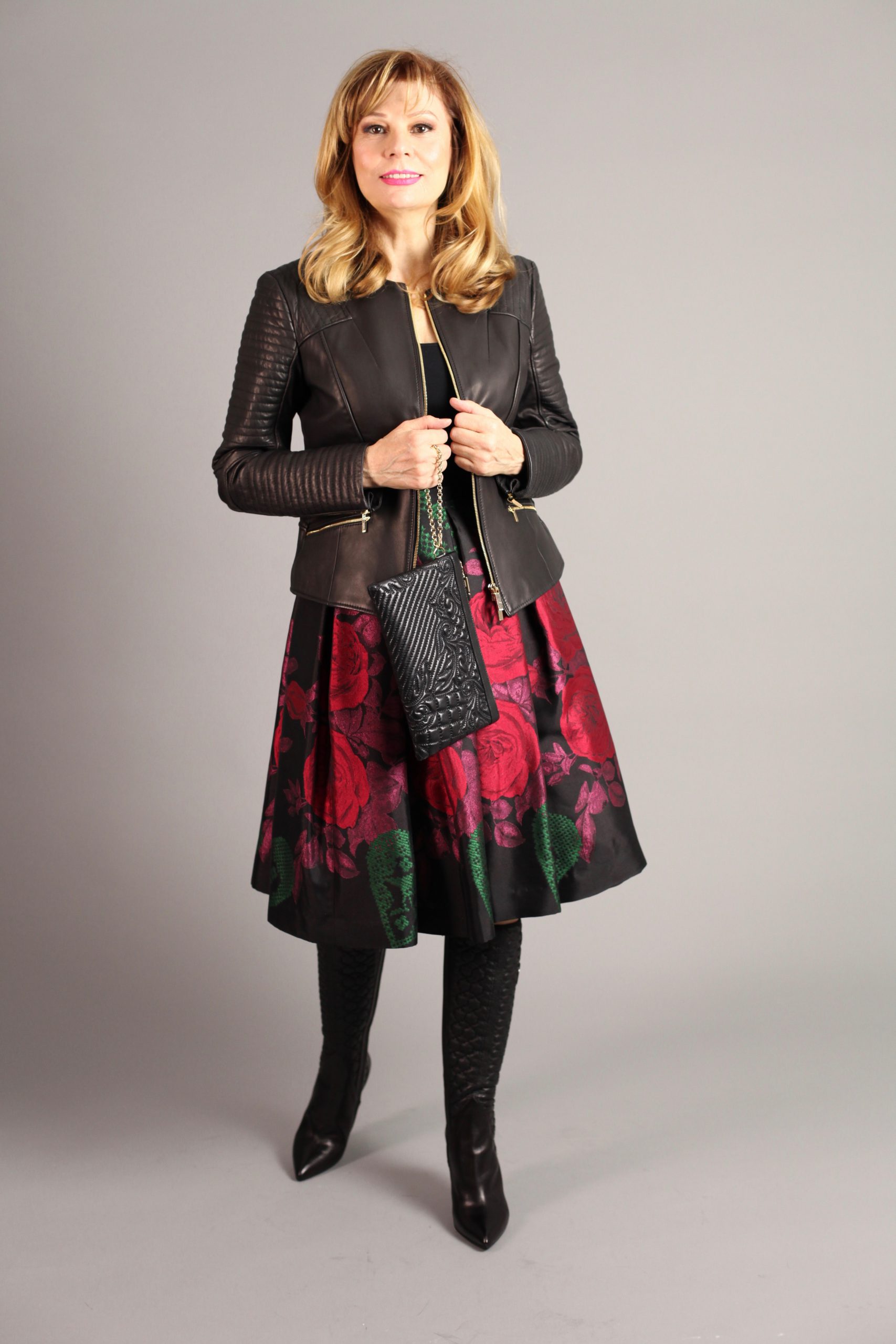 Number

2

of my Boots
My knee-high boots are made of black structured leather and I match them with an equally structured leather clutch to keep-up the look with current trends.  I like my boots to fit comfortably around the calf, because it is like that how they look its best. To me, too much of a gap spoils the look of the boot.
And then, to make sure your calf boots fit well is important for your good foot health and physical comfort. If the boot fits too amply, your calf will bump against the side and if the boot is too tight, it will rub.
Tell me why not to wear the boots together with an extravagant rose pattern midi-skirt made from silk and mix  it with a black leather front-zip jacket?  I brought this wonderful jacket back with me from a business trip to Budapest.
Sonja Fellner, the designer of the skirt is well known for her dirndl collections.
INTERESTED IN DIRNDLS? PLEASE SEE A PREVIOUS POST OF MINE
BACK TO NATURE – WITH DIRNDLS?
https://www.mypreferredpieces.com/back-to-nature-with-dirndls/
and if you wish to further explore Sonja Fellner's creativity, just visit her website at www.sonjafellner.com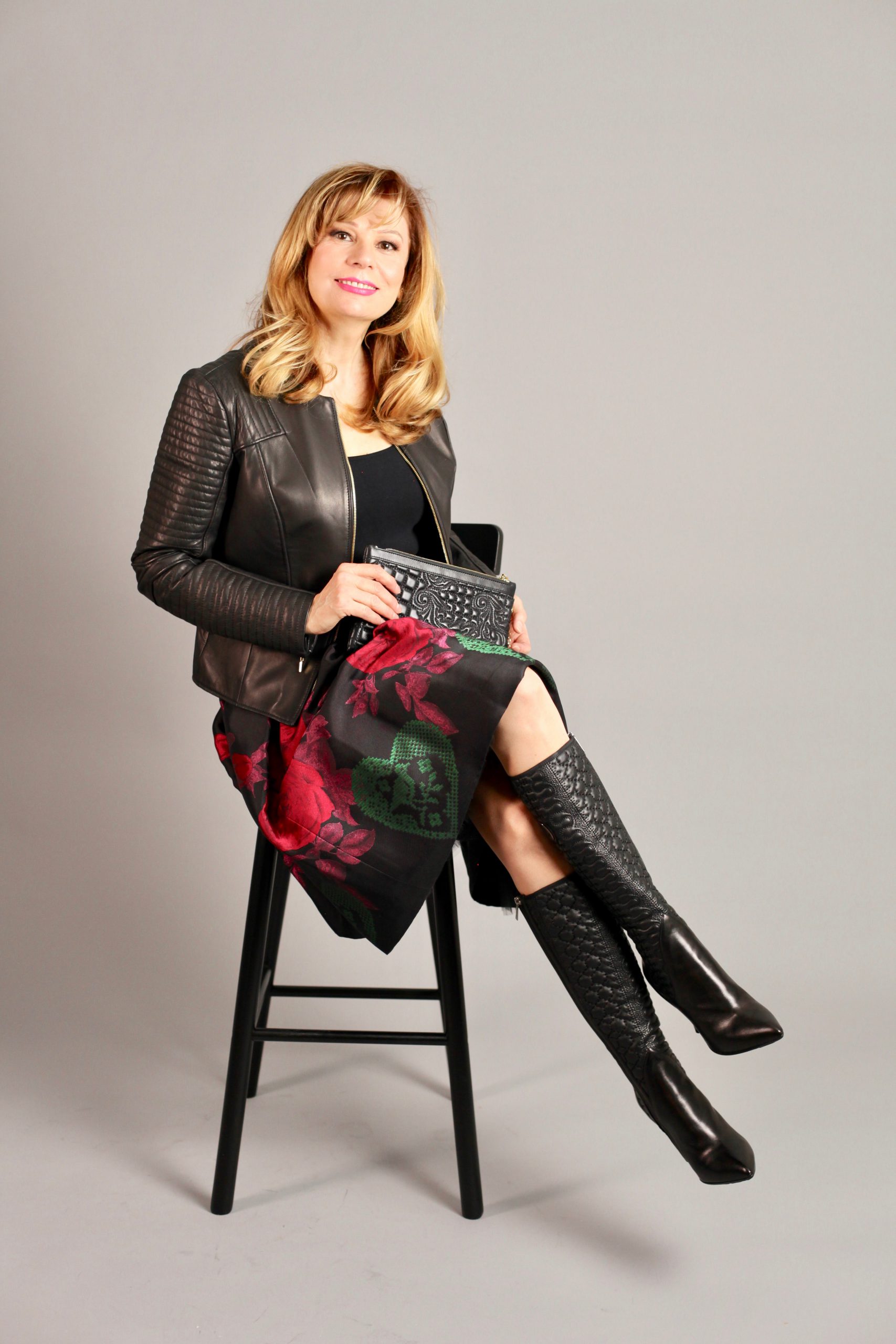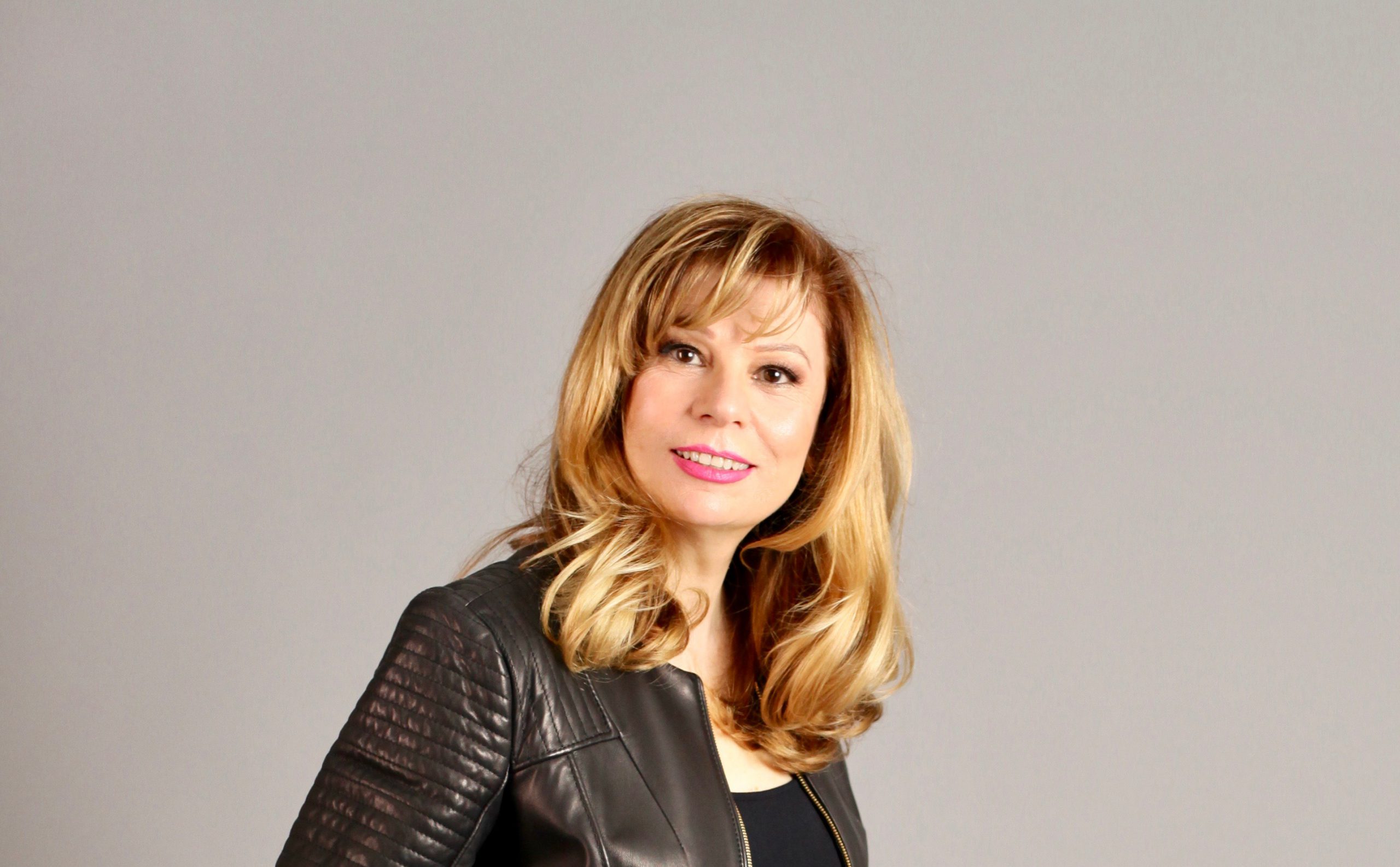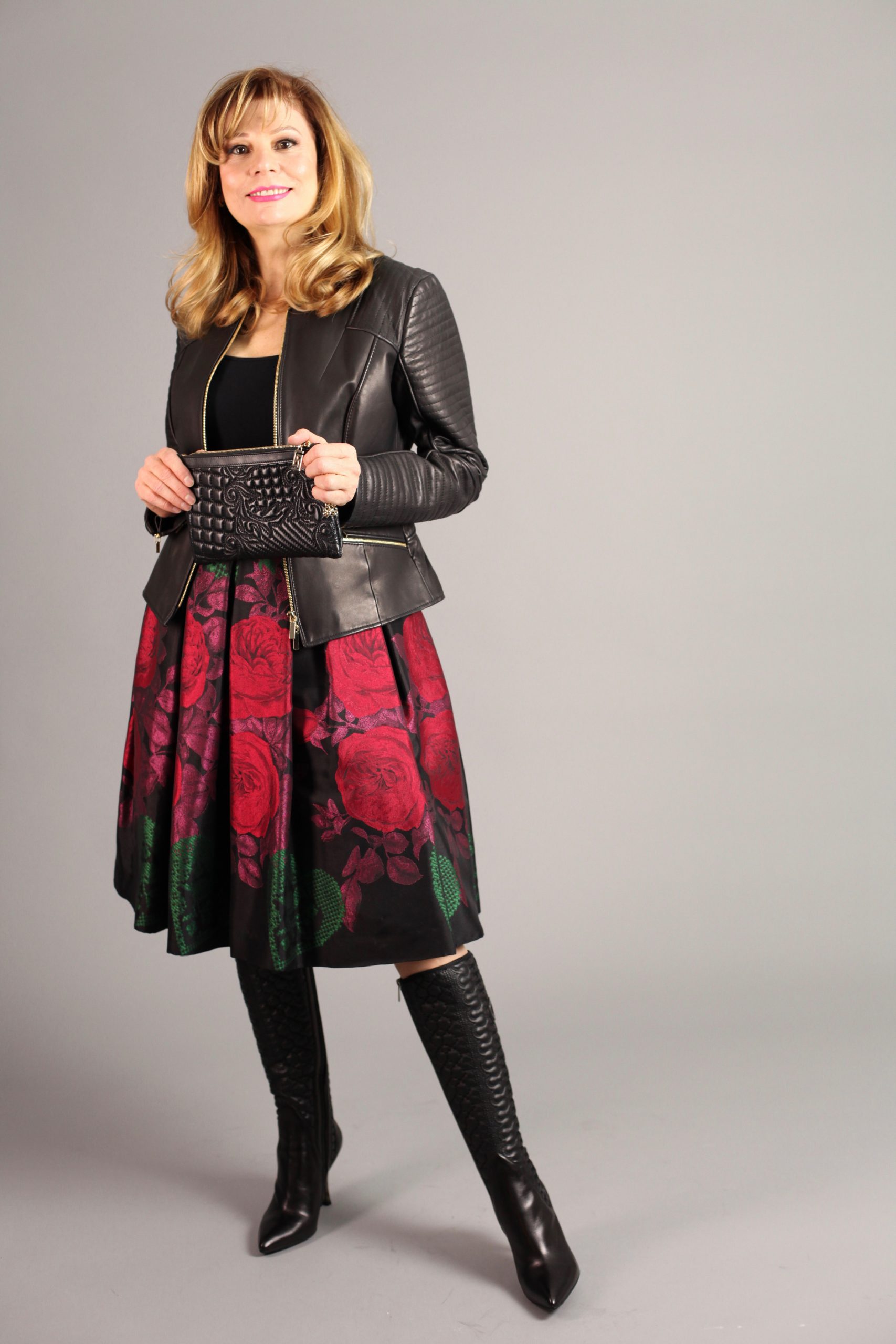 Footwear
In 2018, footwear production worldwide reached 24.2 billion pairs, which is a growth by 2.7% over the previous year. Asia is not only where 9 out of 10 pairs are produced but also the continent that buys most of shoes sold around the world.
To which extend footwear truly "made in Italy"? Clearly, footwear "made in Italy" carries a certain prestige, for which many are willing to pay a premium price. But how many if one can buy a "copy" produced for much less?
This is where the Italian footwear manufacturing sees one of its biggest challenges: to protect its industrial heritage and to remain successful in global markets it will be crucial to obtain European approval of legislation introducing the obligatory information of origin.
Black Leather Jacket from Boss
Silk Flower Midid Skirt from Sonja Fellner
Black Leather Clutch
Black Leather Calf Boots from Loretta Pettinari
YOU MAY ALSO BE INTERESTED IN:
MY NUMBER ONE OF FOUR AMAZING BOOTS
https://www.mypreferredpieces.com/are-you-ready-amazing-boots-start-walkin/