"DRESS LIKE YOU ARE ALREADY FAMOUS"
SILK FLORAL MIDI SKIRT STYLED WITH A LACE BODY AND MARY JANE PUMPS
How To Wear A Midi Floral Skirt
Floral skirts are perfect for summer days when you want to look stylish and trendy and feel comfortable. On you to decide how you are going to style them. Here are my suggestions:
To introduce some extra glam to this outfit I combine it with a black lace body and add a pair of black leather and lace heeled Mary Jane pumps. I also like to style it with a white shirt, the white shirt and a floral skirt are among the key pieces in a versatile wardrobe collection. 
For a more rock aura, why not to dress a black leather bomber jacket with a midi skirt. I will make you feel super comfortable. Paired together, this two items look fabulous. You can experiment a bit further when it comes to footwear and introduce a pair of leather ballerina shoes to the mix. 
A black short sleeve sweater and a floral skirt are absolute must-haves if you're piecing together a casual wardrobe that matches up to the highest fashion standards. If you wish to effortlessly polish off your ensemble with shoes, why not complement your outfit with a pair of red leather pumps?
For a laid-back and cool outfit, rock a white crew-neck t-shirt with a floral skirt — these items fit nicely together. Make a bit more effort with footwear and complement your look with a pair of beige leather wedge sandals.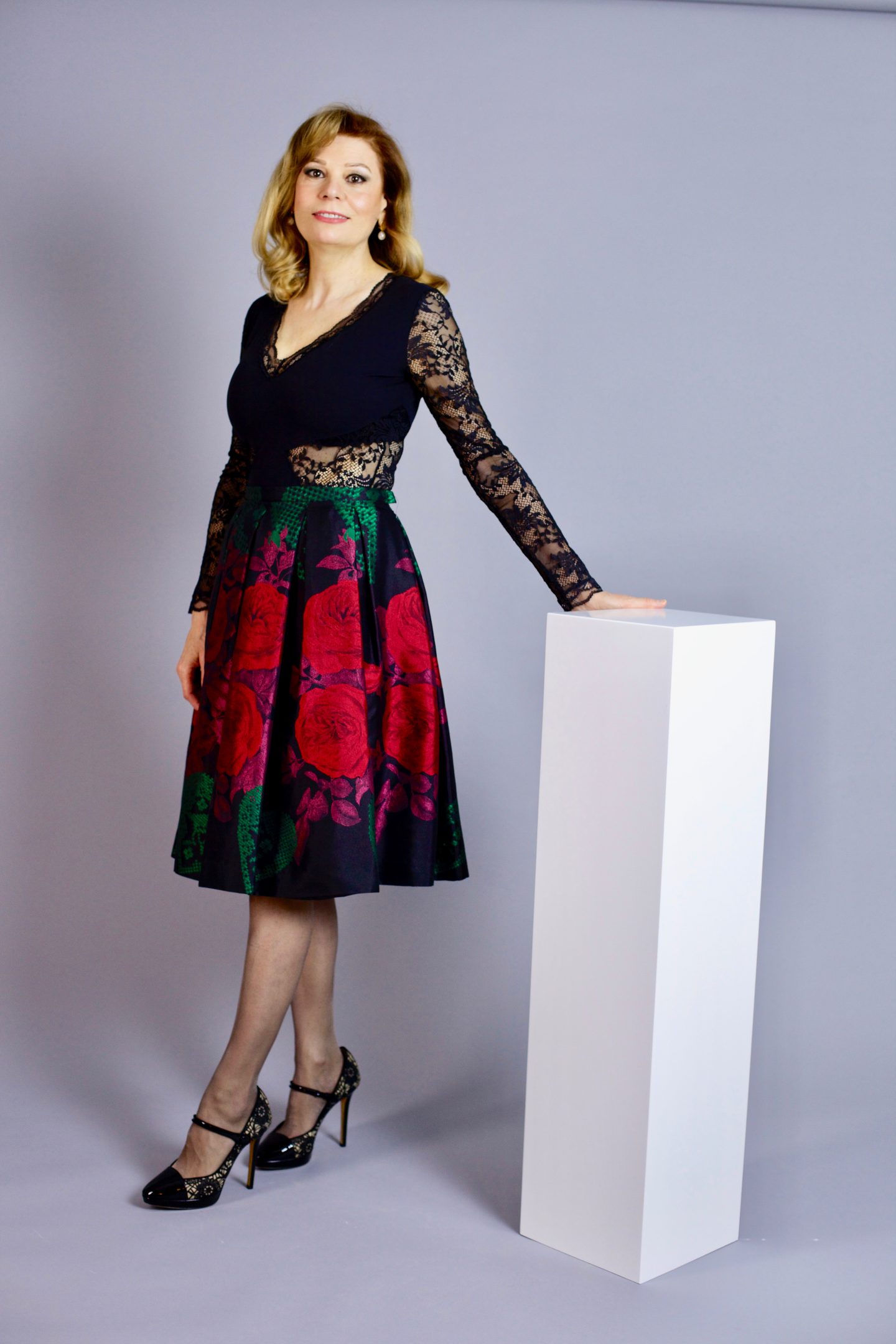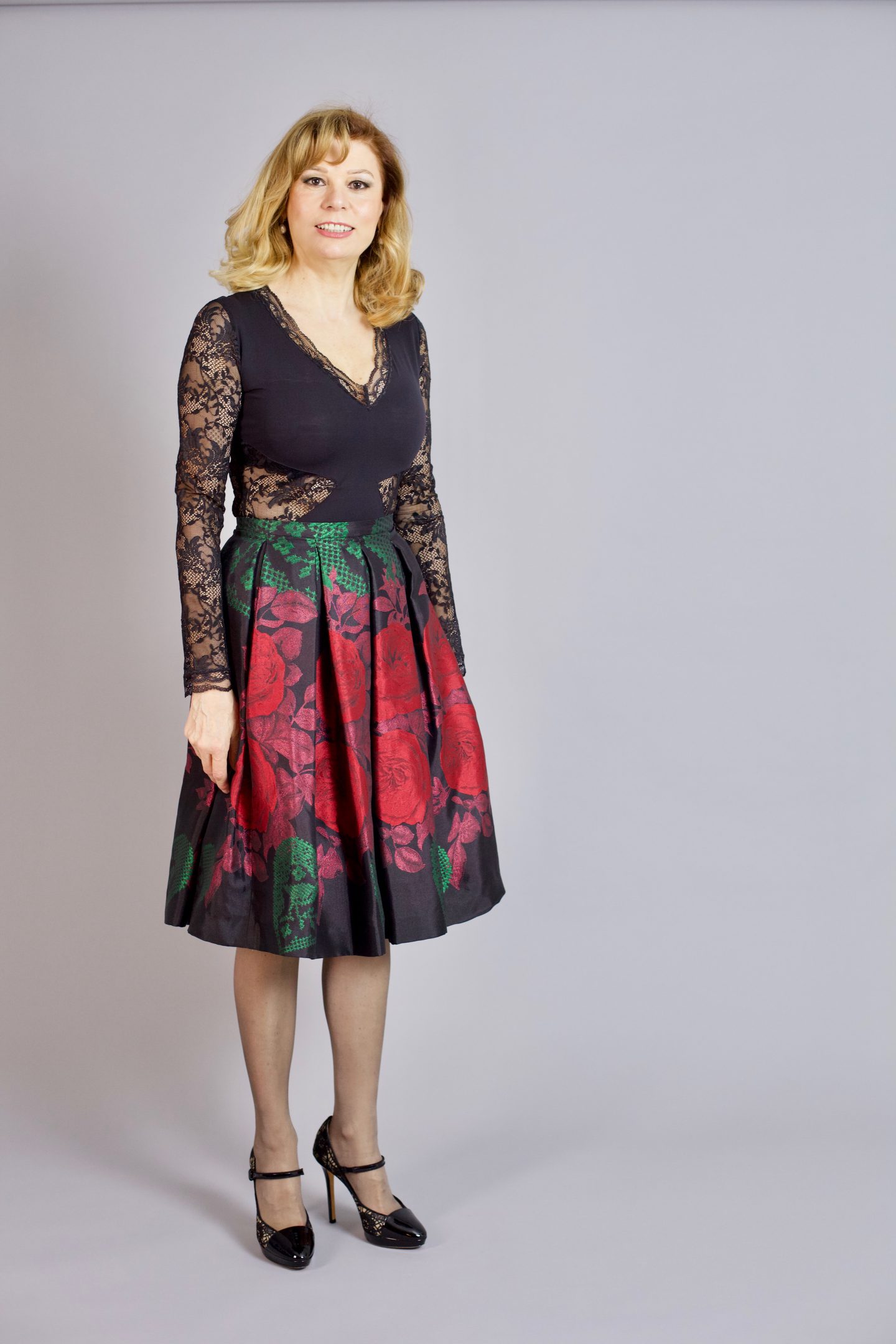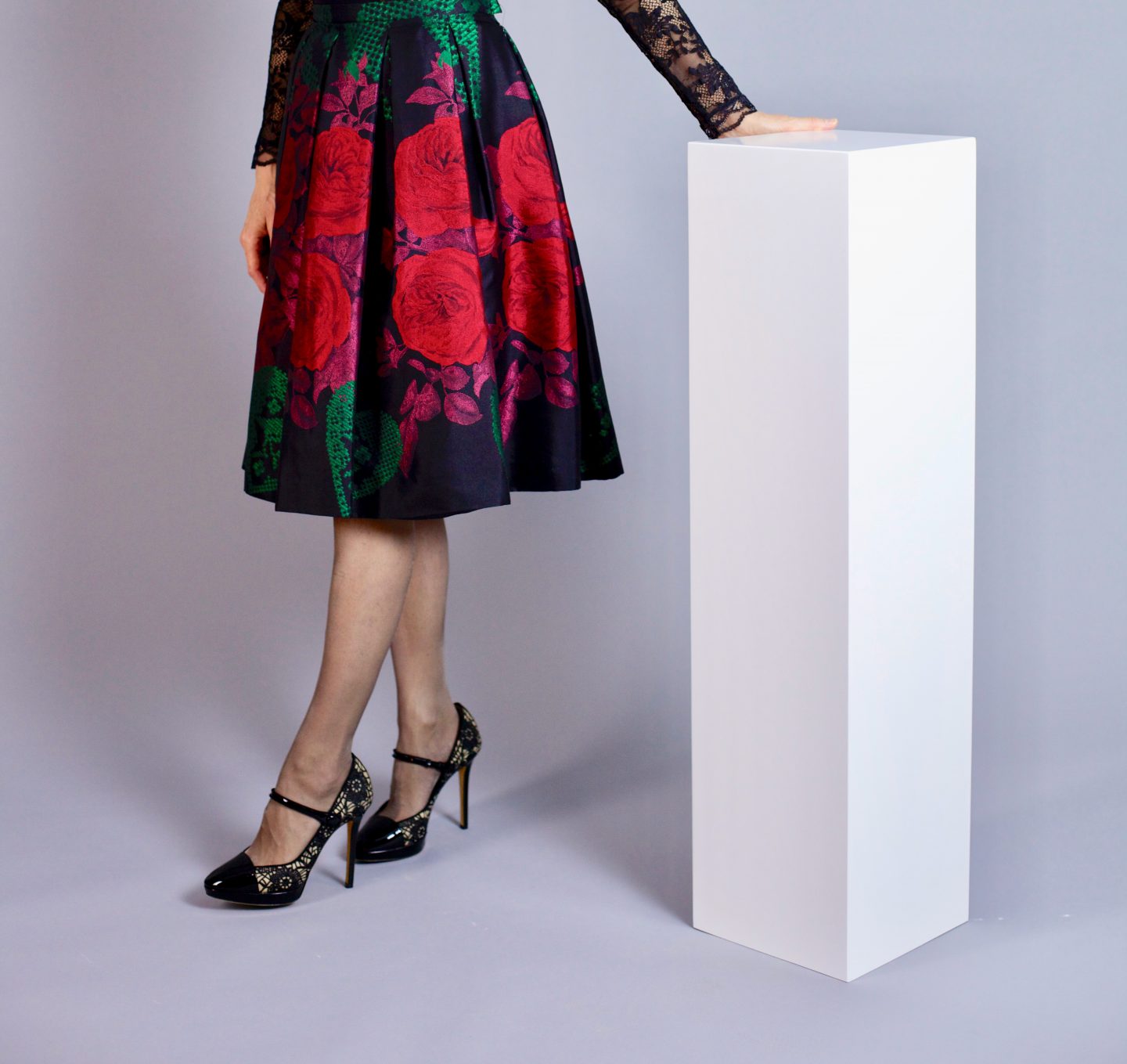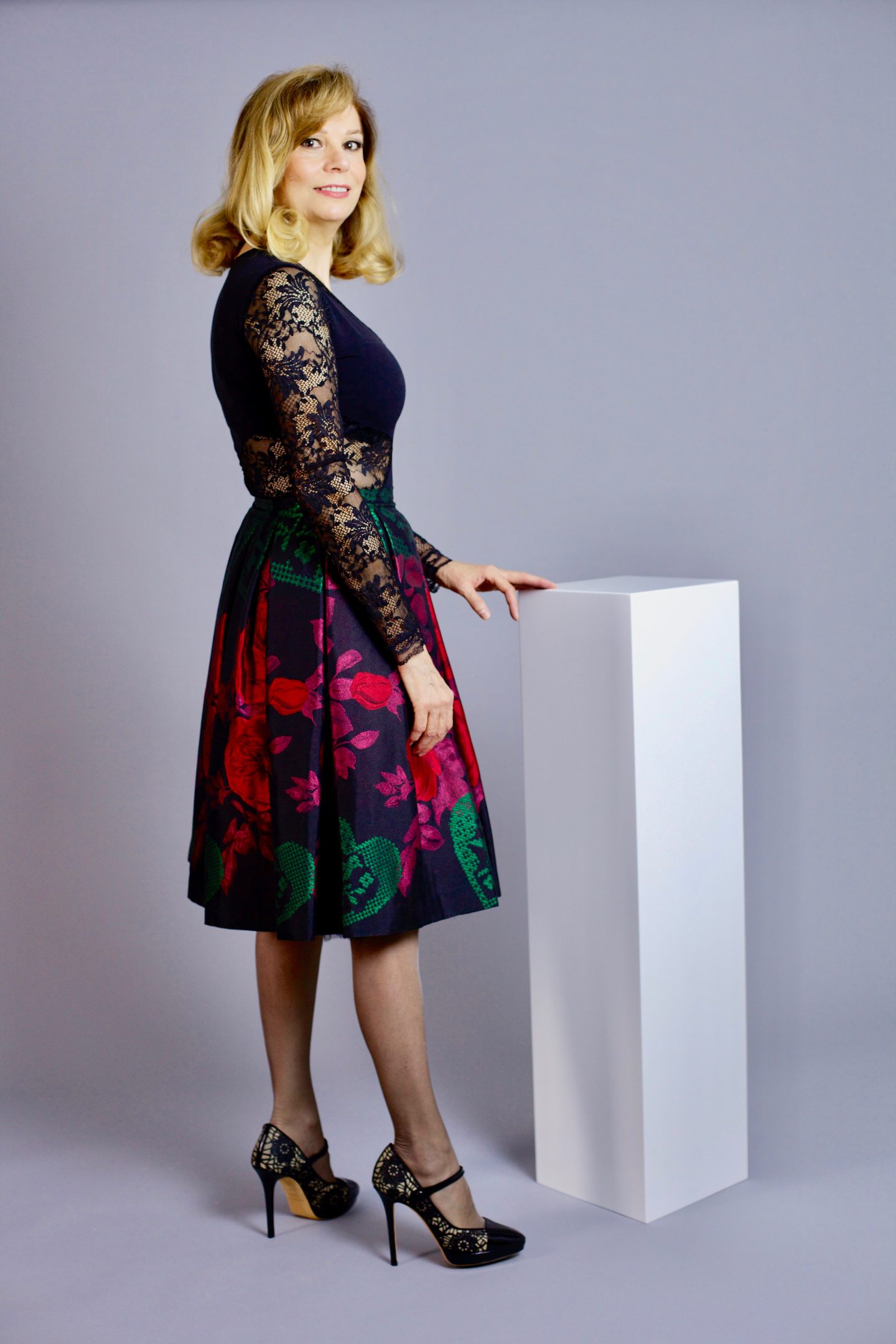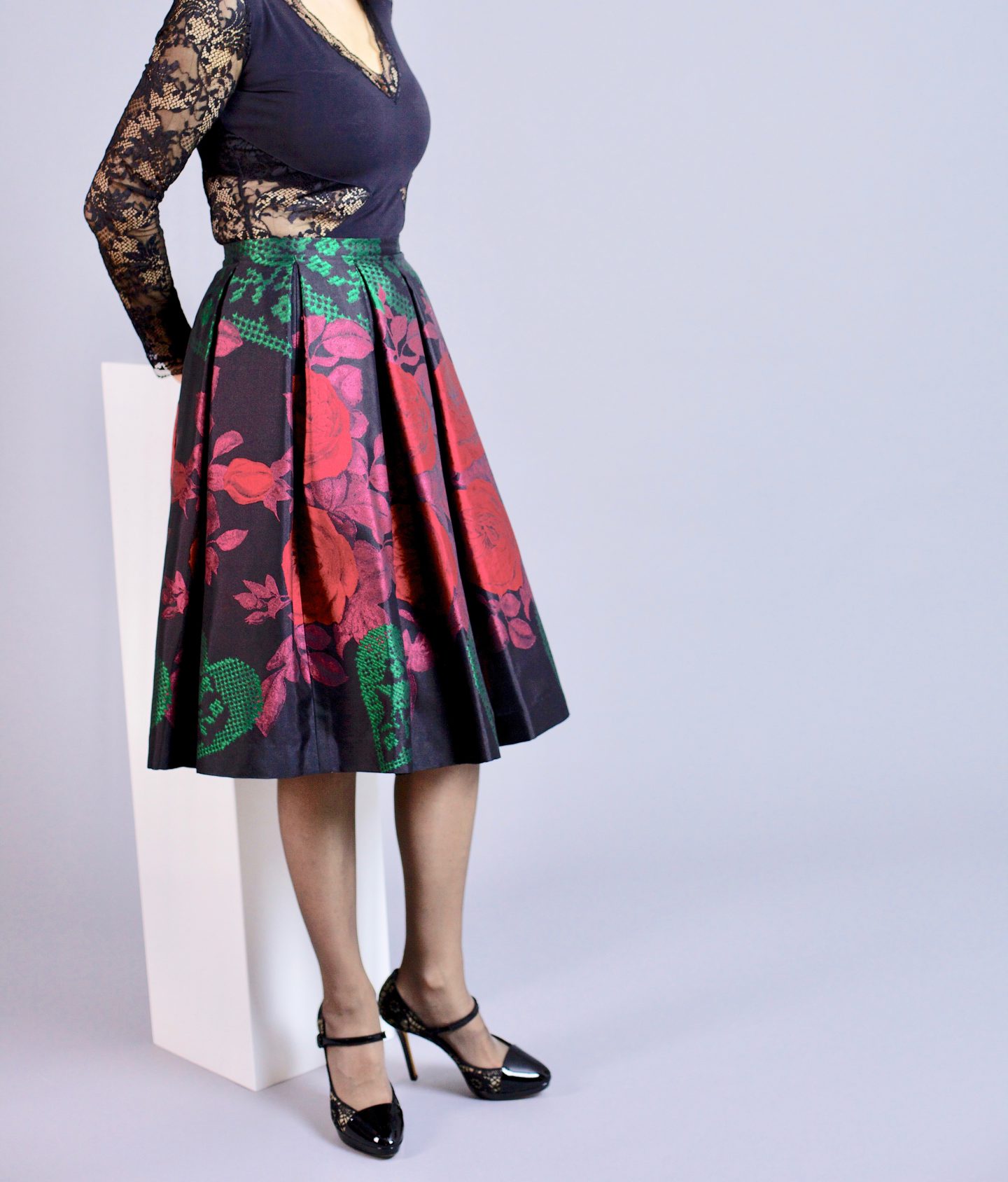 What Do I Wear?
Silk Floral Skirt from Sonja Fellner
Lace Body Wolford
Leather/Lace Mary Jane Pumps
YOU MAY ALSO BE INTERESTED IN:
THE PERFECT DRESS FOR GLAMOUR EVENTS
https://www.mypreferredpieces.com/the-perfect-dress-for-glamour-events/