WATCH OUT FOR THIEVING MAGPIES!
My 3 Outfits – Blue Pleated Skirt, Red Midi Dress and Pink Mini Dress With Magic Accessories
My last post I had dedicated to accessories like belts in order to show how they can turn a seemingly humble outfit into a real eye-catcher, or even up the game when wearing an already risqué dress.
So, let me show you today what magic other accessories like shoes and handbags can do in combination with three monochromatic ensembles: two day outfits, one in blue and one in red, and an evening dress in pink.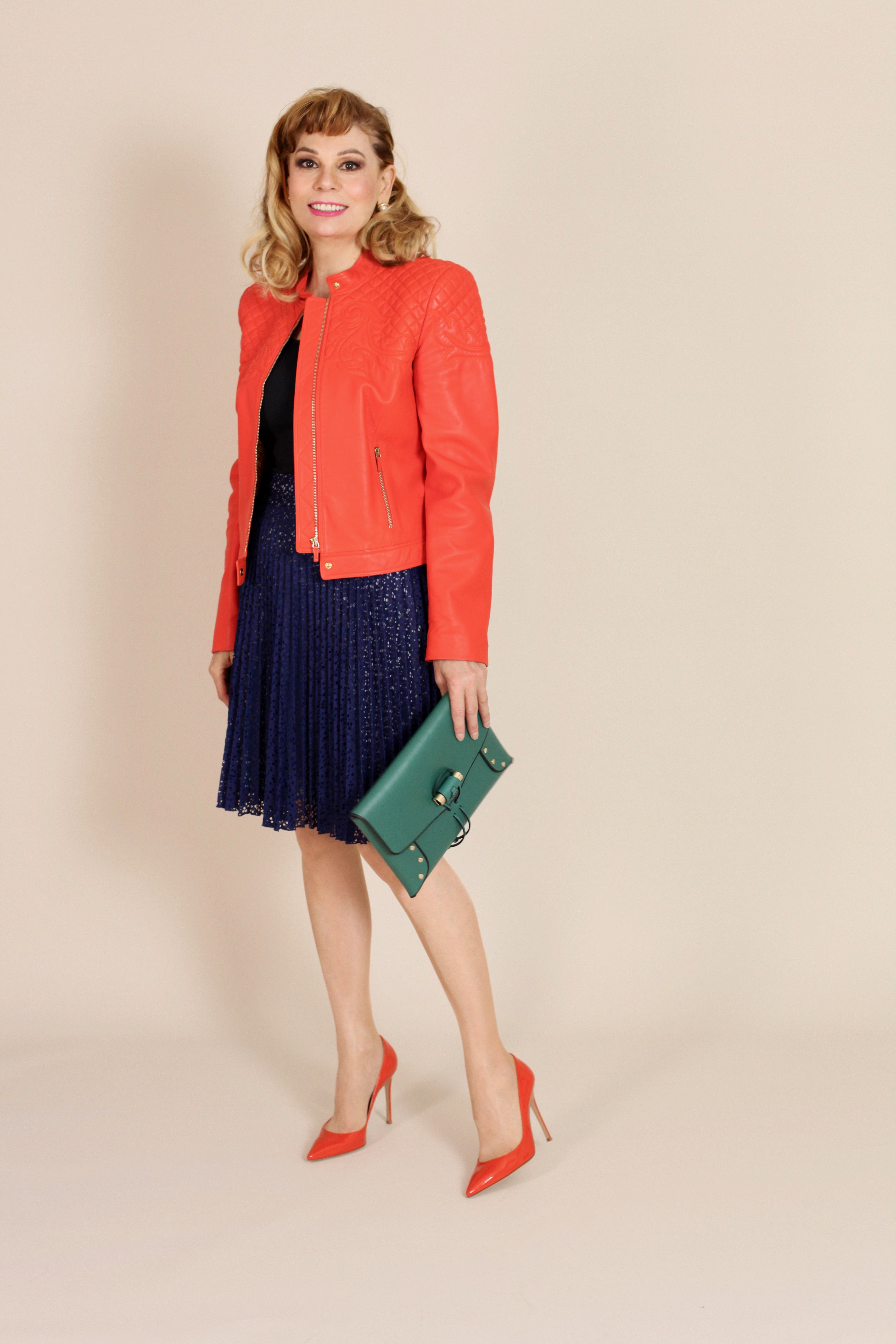 Blue Pleated Skirt and Orange Leather Jacket
Fairly humble in appearance the smoothly flowing blue pleated skirt gains tremendously by combining it with a small alpine green edge bag. This piece features smooth leather with a natural grain, a magnetic clasp, some metal details and a leather appliqué on the front.
It has ample space for all kind of cards, keys and other essentials. What really puts some edge to this outfit fit for business are the orange coloured patent leather high heels and the matching embossed leather jacket featuring a contemporary design with a band collar, long sleeves, front zipped pockets, zipped cuffs and a straight hem.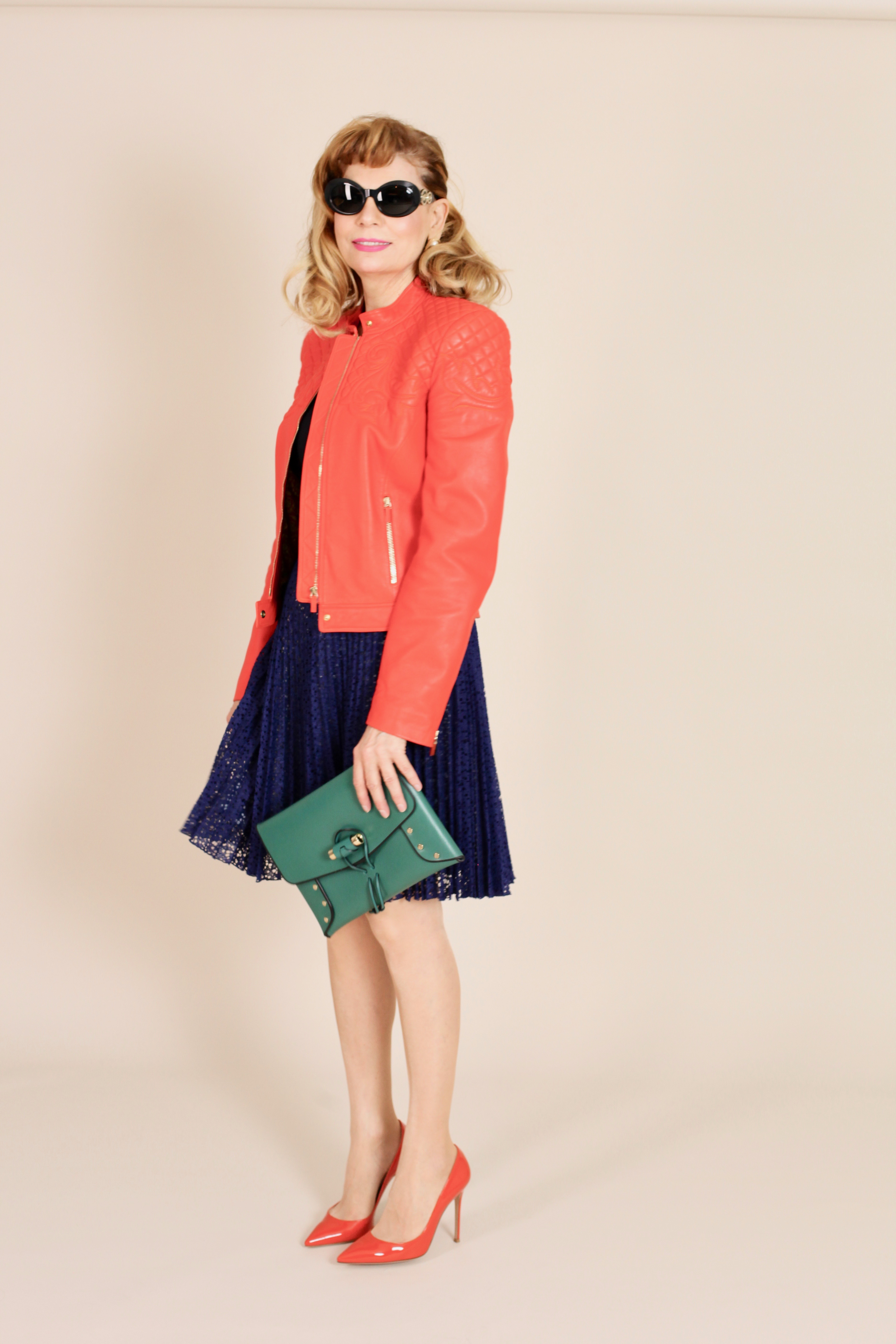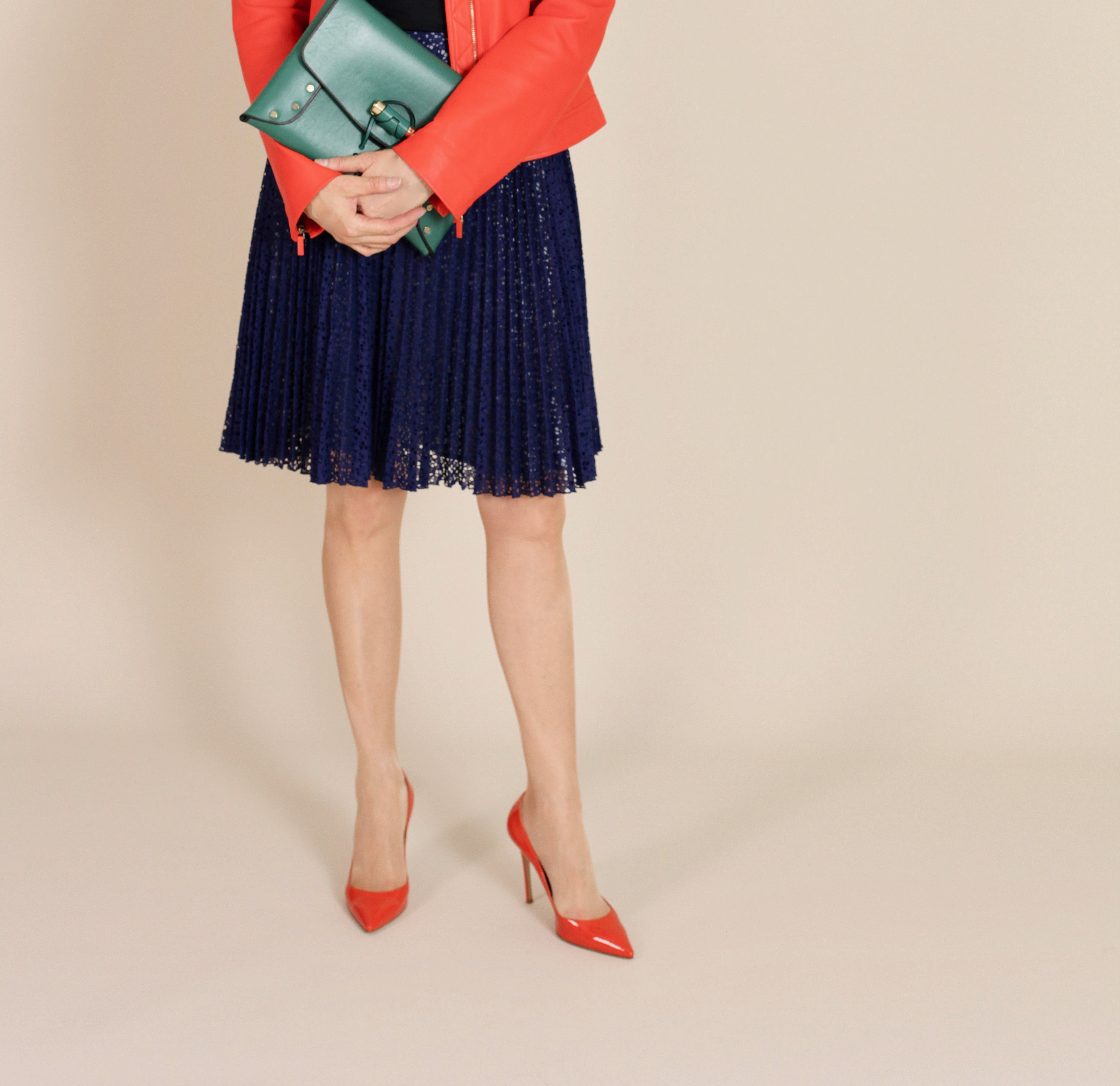 Midi Cotton Dress in Red
Looking at the second outfit, it is not just blazing colour but the sheer amount in fabric that catches your eye. Covering the legs considerably, seemingly this midi cotton dress is a good choice for walking in green pasture …. unless of course classic white ankle booties in smooth leather, set on a dangerously thin stiletto heels come into play!
If nothing else, it is again the beautiful alpine green edge bag that should dispel any thoughts that this dress is meant for country folks' eyes only.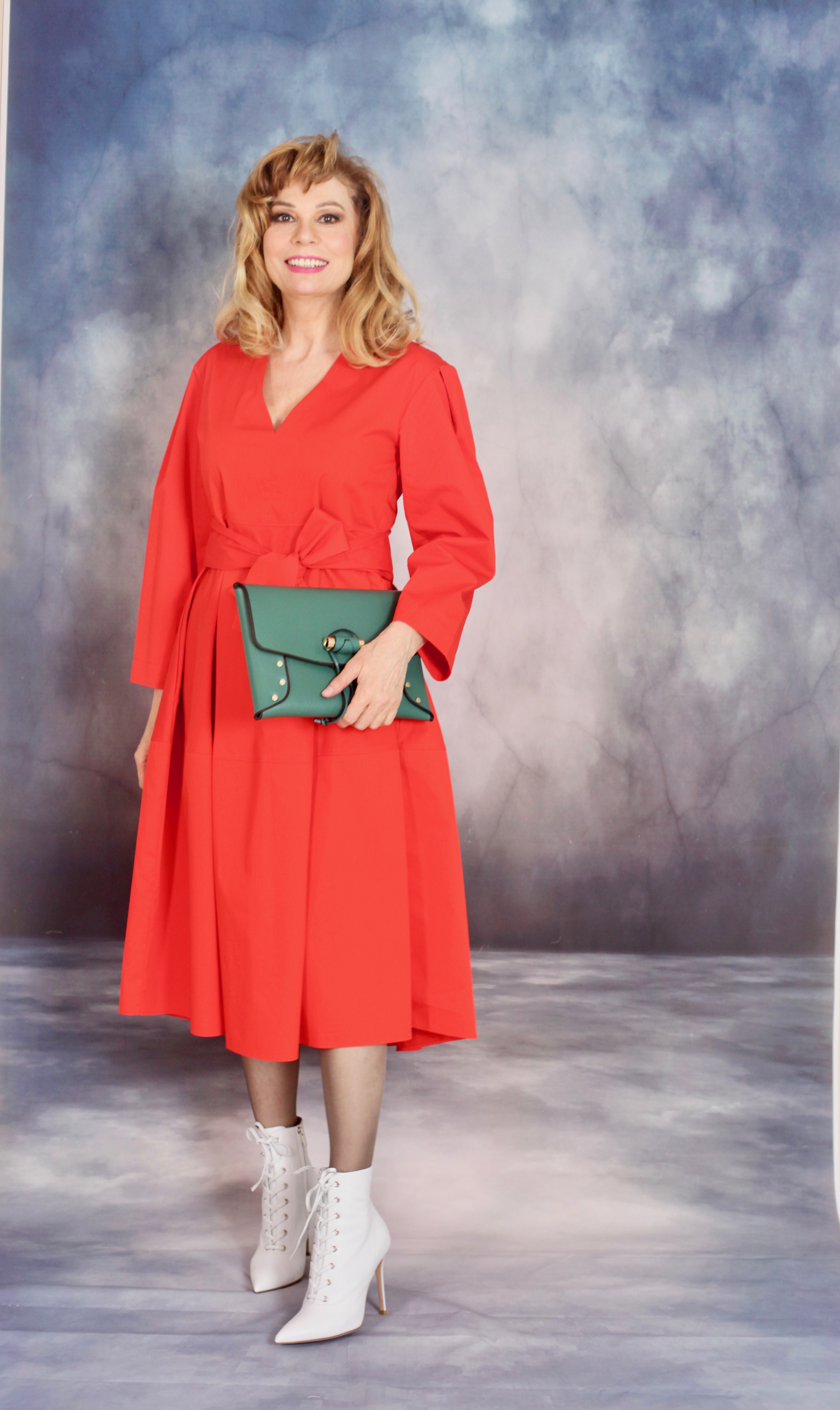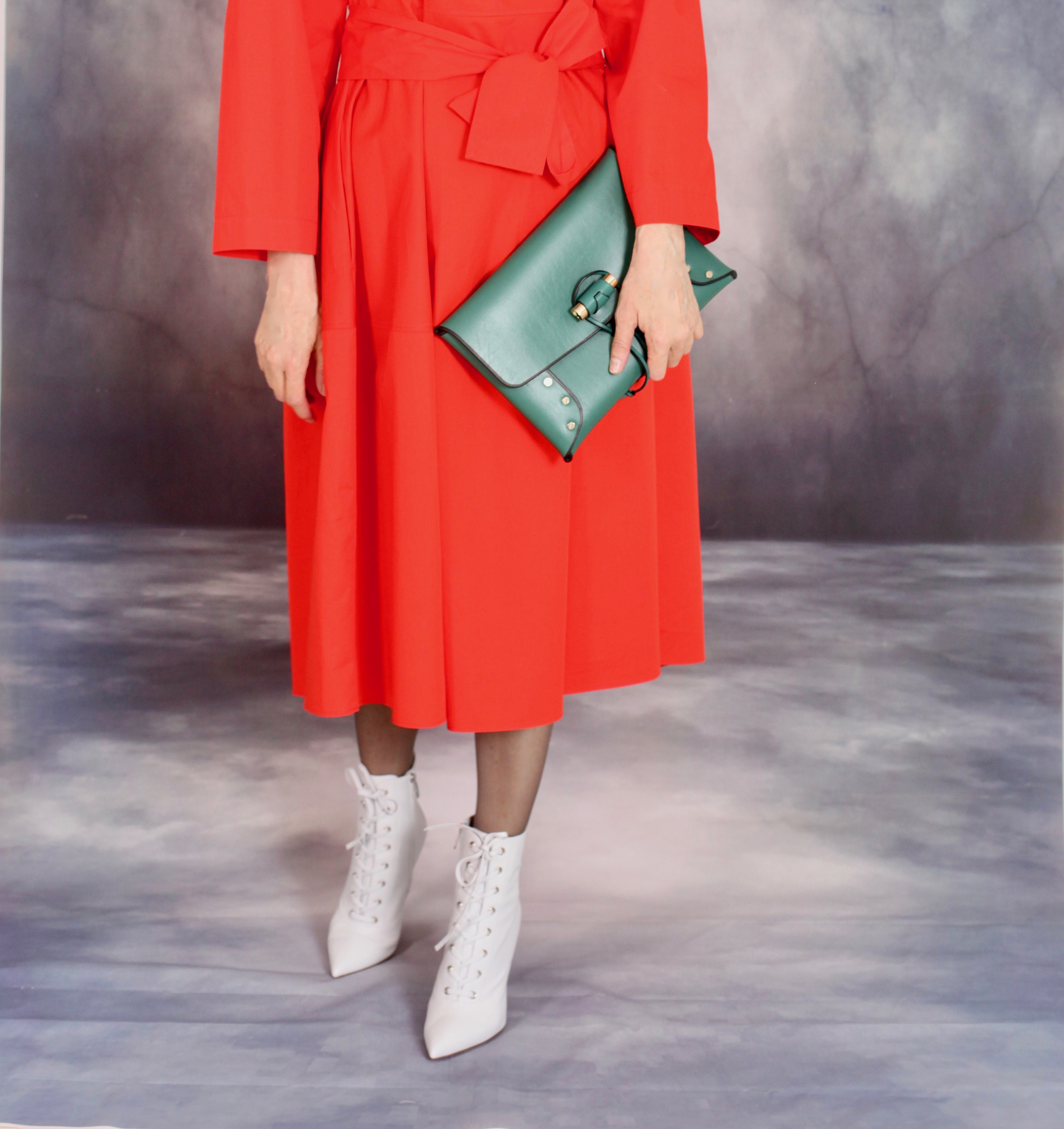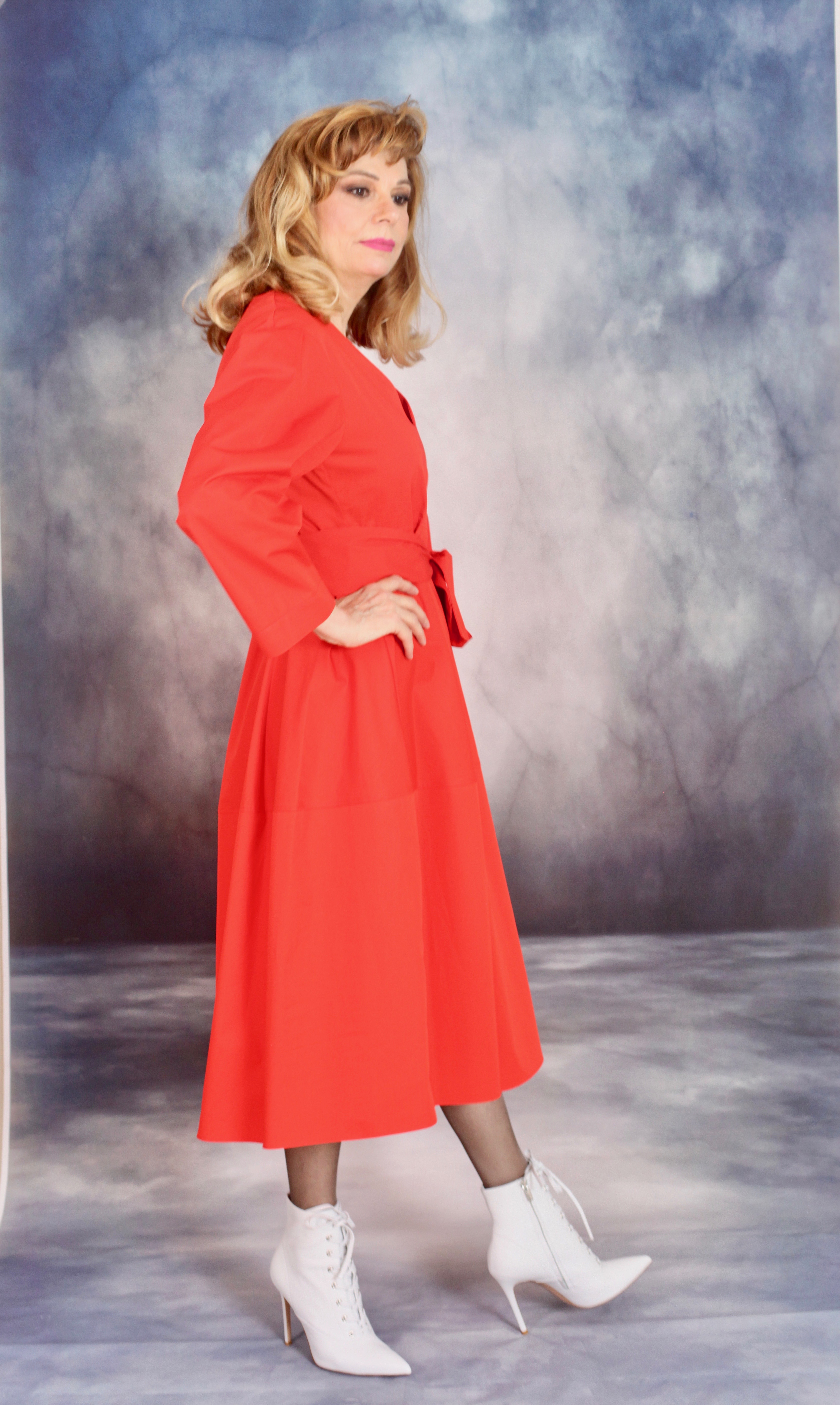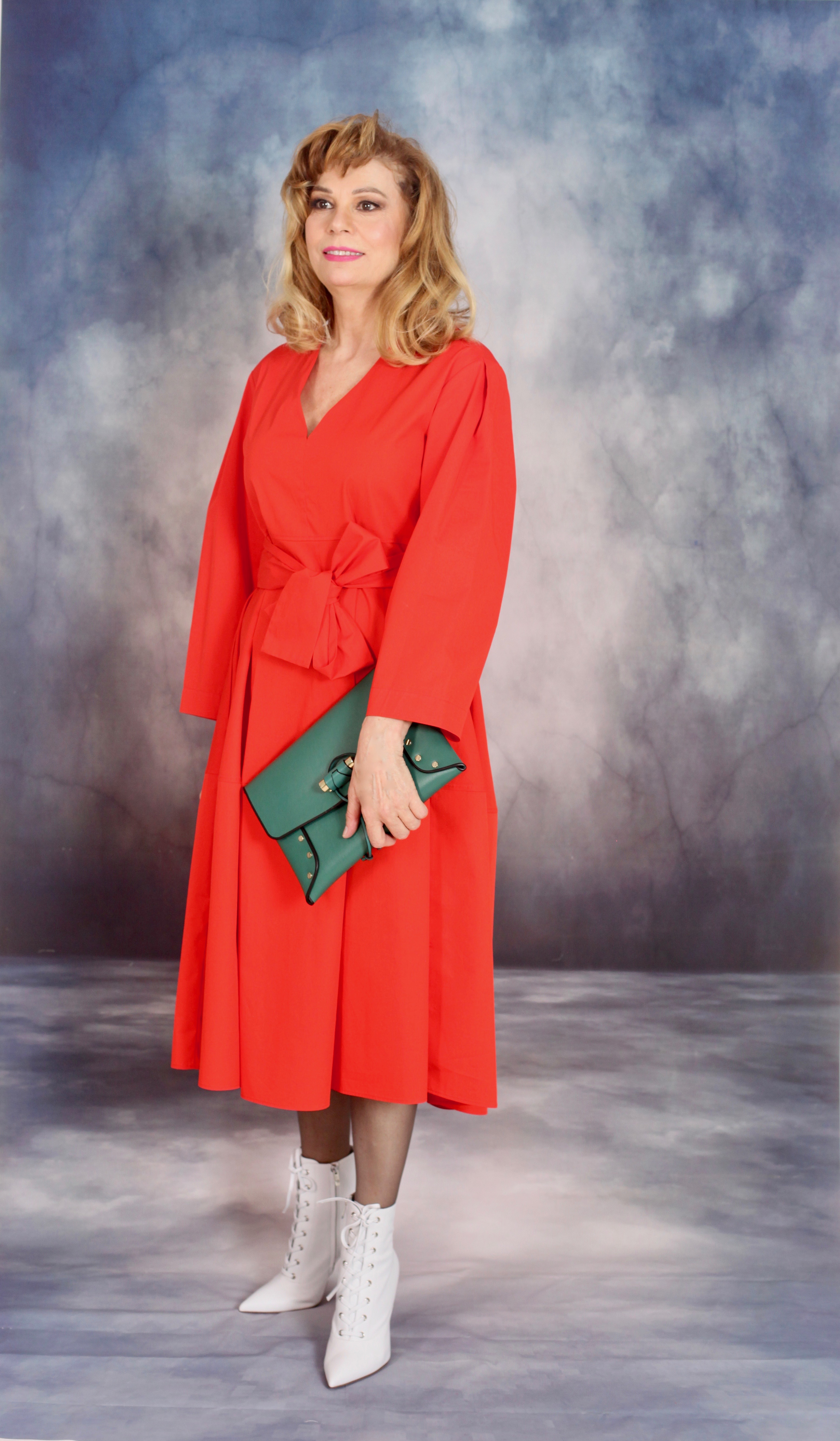 Mini Dress In Pink
The last dress certainly needs no accessories that up the game even further. The length or in truth the shortness of this hotly coloured outfit make certainly sure that room temperature is raising. So it is up to the accessories to turn off the heat.
The patent  leather shoes and the quilted leather clutch bag do not only match in colour but also give this outfit an elegant standing along with the golden shimmer of their high heels and its metal chain. So better watch out for thieving magpies! By the way, this is mixing high (couture) and low. Any idea?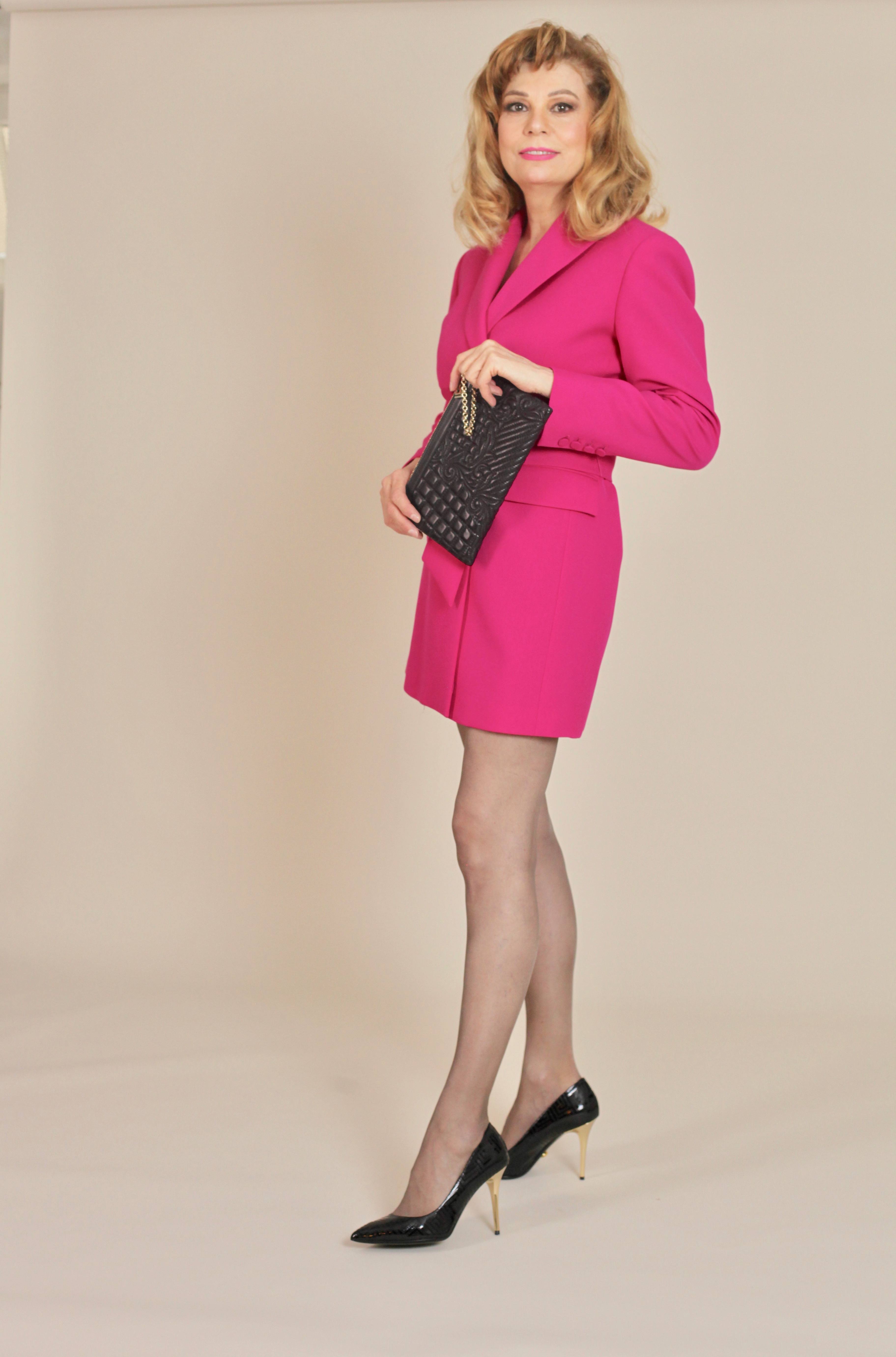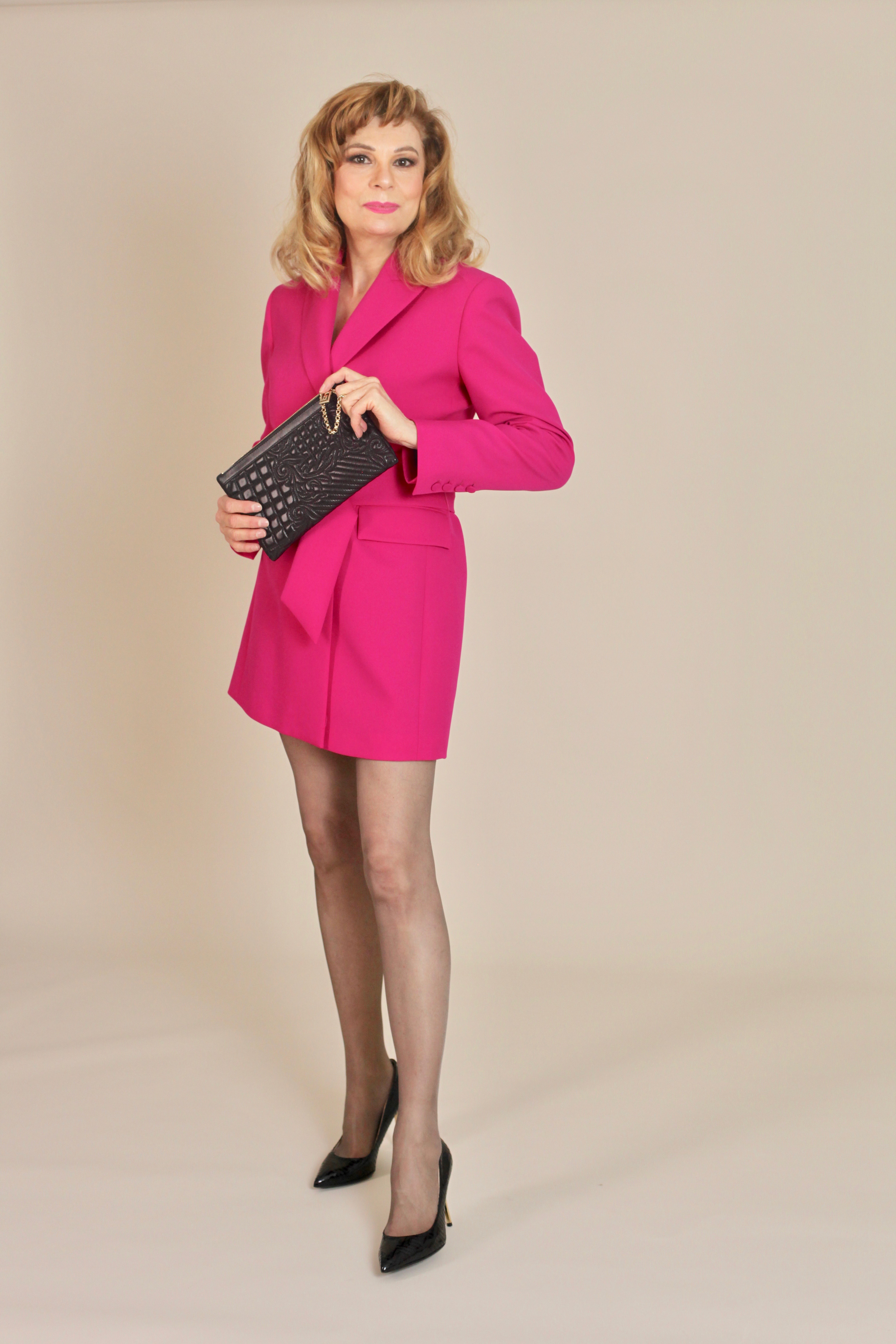 Next time it will be all about what lemons can tell us in summer!
What Do I Wear?
Pleated Skirt
Orange Leather Jacket
Red Midi Dress from Zara
Mini Dress in Pink from Zara
Green Edge Bag
White Ankle Boots
Orange Patent Leather Pumps
YOU MAY ALSO BE INTERESTED IN:
BODY EMBRACING MIDI DRESS, POINTED LEATHER SHOES AND SILK CLUTCH
https://www.mypreferredpieces.com/exquisite-outfit-1-print-midi-dress/