LEMON POWER PART 1-

EXQUISITE OUTFIT
Body Embracing Midi Dress, Pointed Leather Shoes and Silk Clutch
Print Midi Dress
Let me present you my beautiful midi dress in yellow mixed with print details in gold.  An exquisite outfit that I also like to style with high heels and a leather clutch in nude .
Goethe's Journey to Italy
"As early as three o'clock in the morning, I stole out of Carlsbad; for otherwise I should not have been allowed to depart quietly." This is how Johann Wolfgang von Goethe commences his Italian Journey. Published in 1816 it describes his Grand Tour to "the land where the lemon-trees grow".
Italy and in particular Sicily made this powerfully eloquent poet almost speechless when he saw what the landscape had to offer in plenty. No wonder then that one of the most famous poet, playwright and author in the German language was also drawn to the lemon hedgerows.
Ripe when yellow, their colour is the one of the sunlight. Little heralds the arrival of full summer more than this colour and so it is no surprise that it's also this season's colour theme. In all permutations, from light lemon to almost gold.
Where The  Citrons Bloom
is a waltz composed by Johann Strauss II in 1874 during his tour in Italy. The waltz was initially named "Bella Italia" (Beautiful Italy) and later renamed after a quote from Johann Wolfgang von Goethe 's novel  "Do you know the land where the lemons blossom?".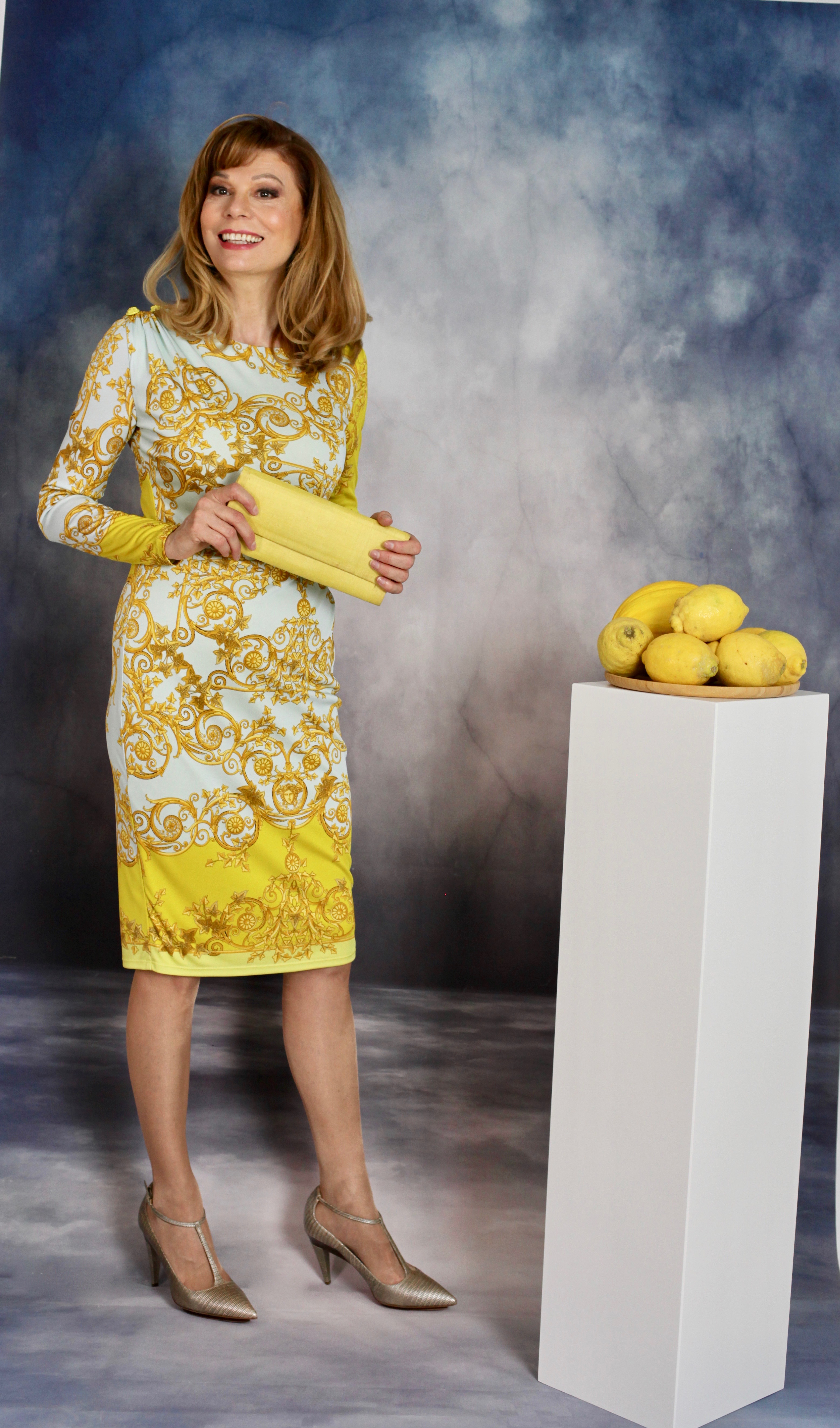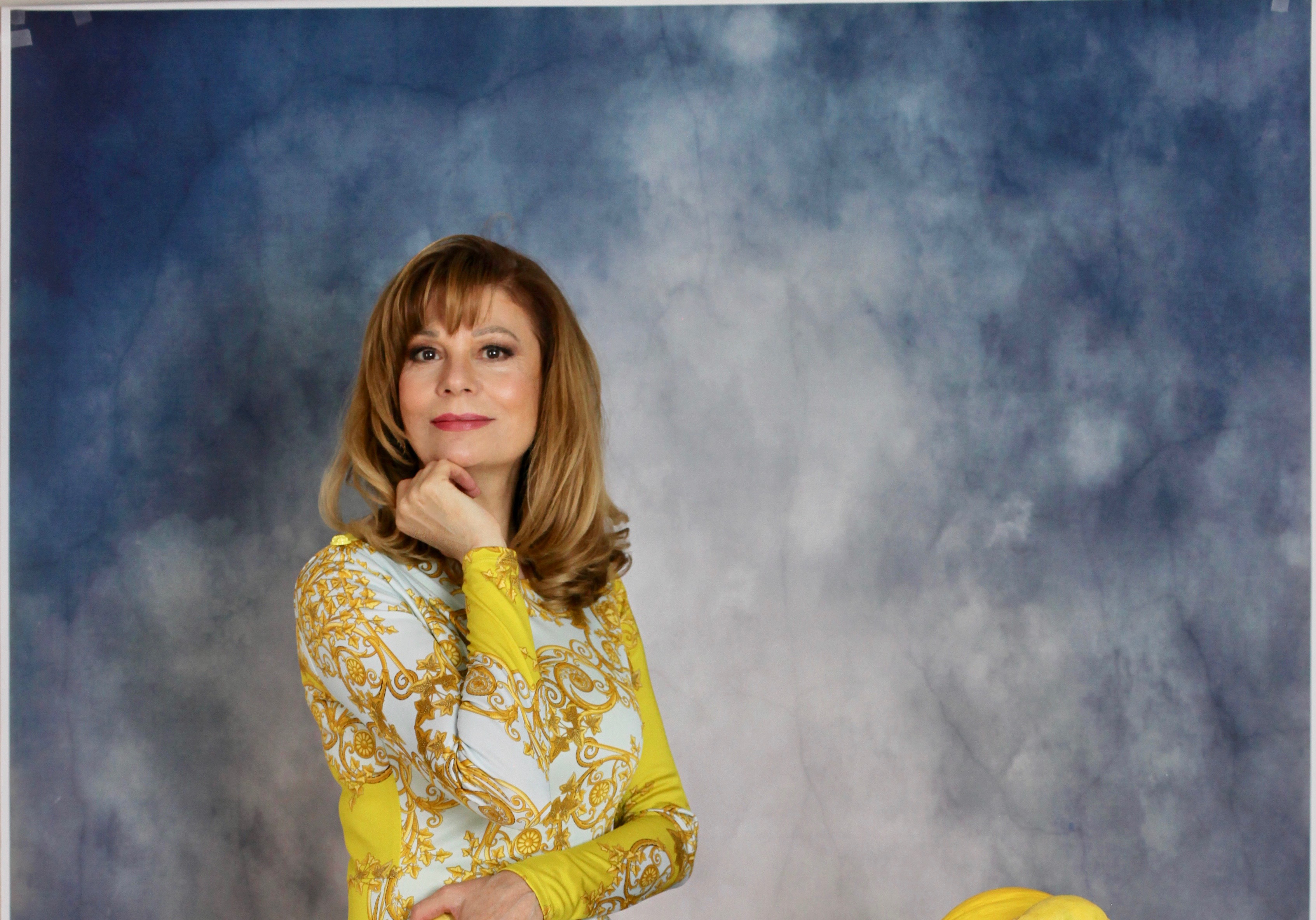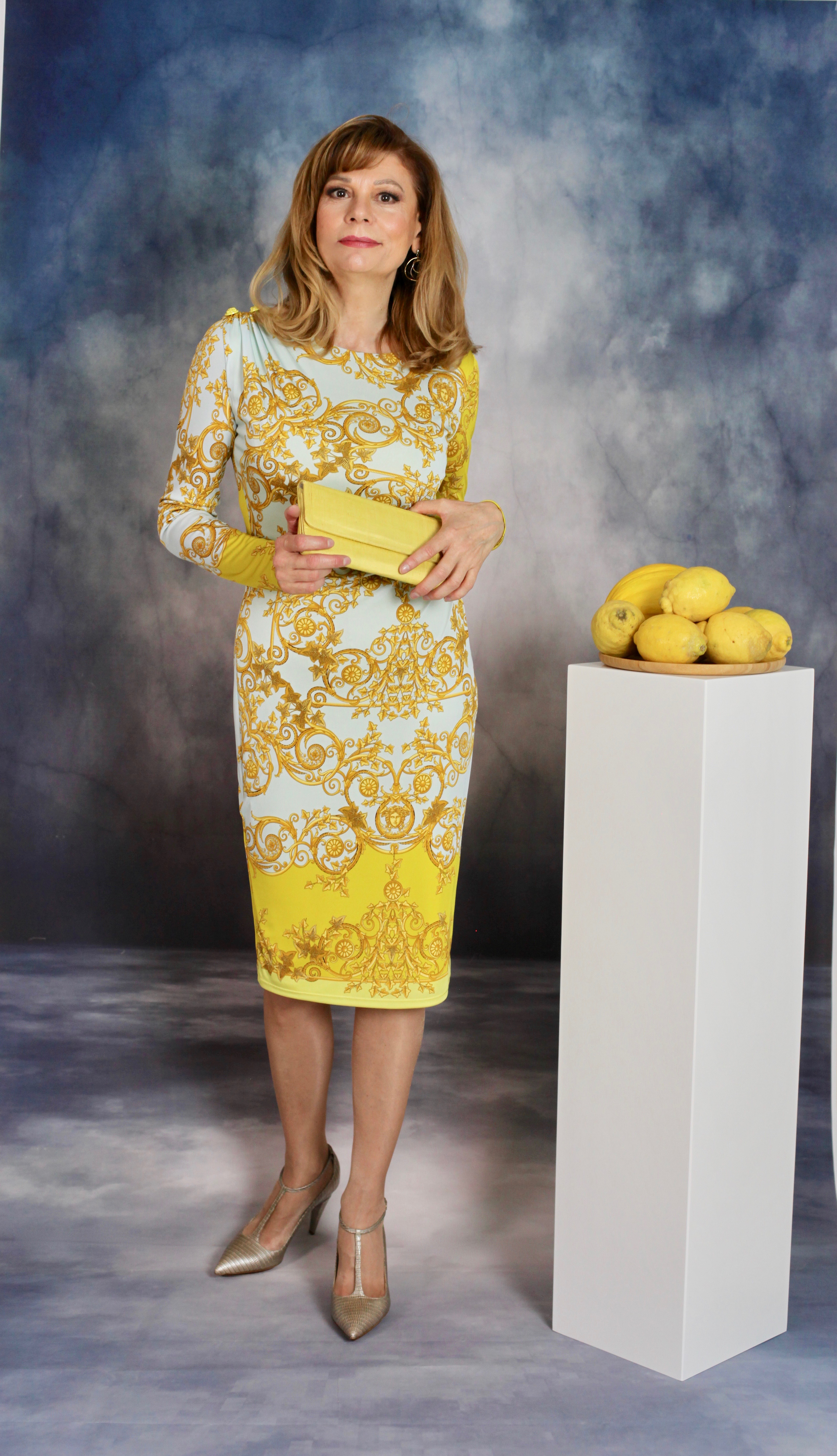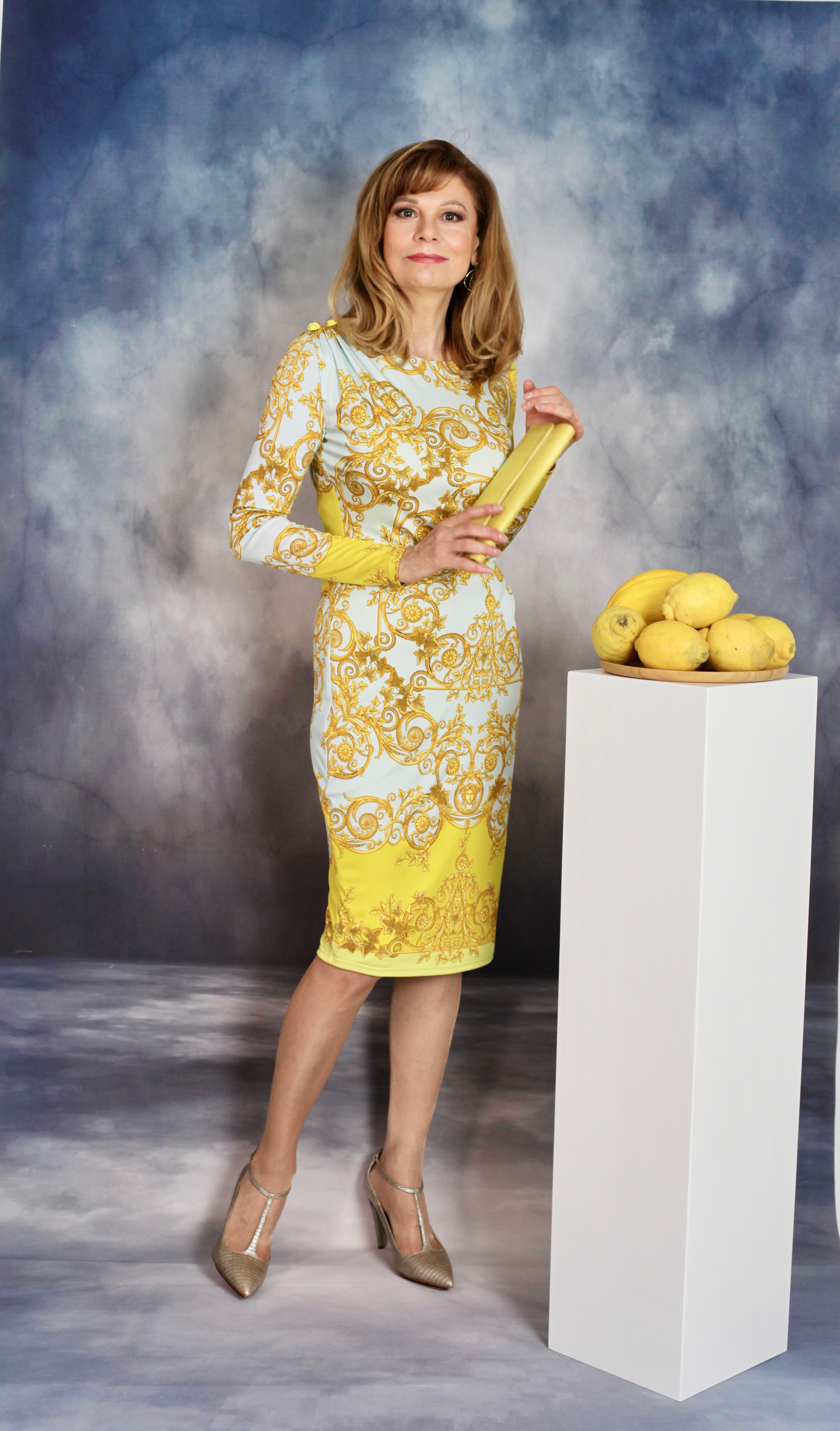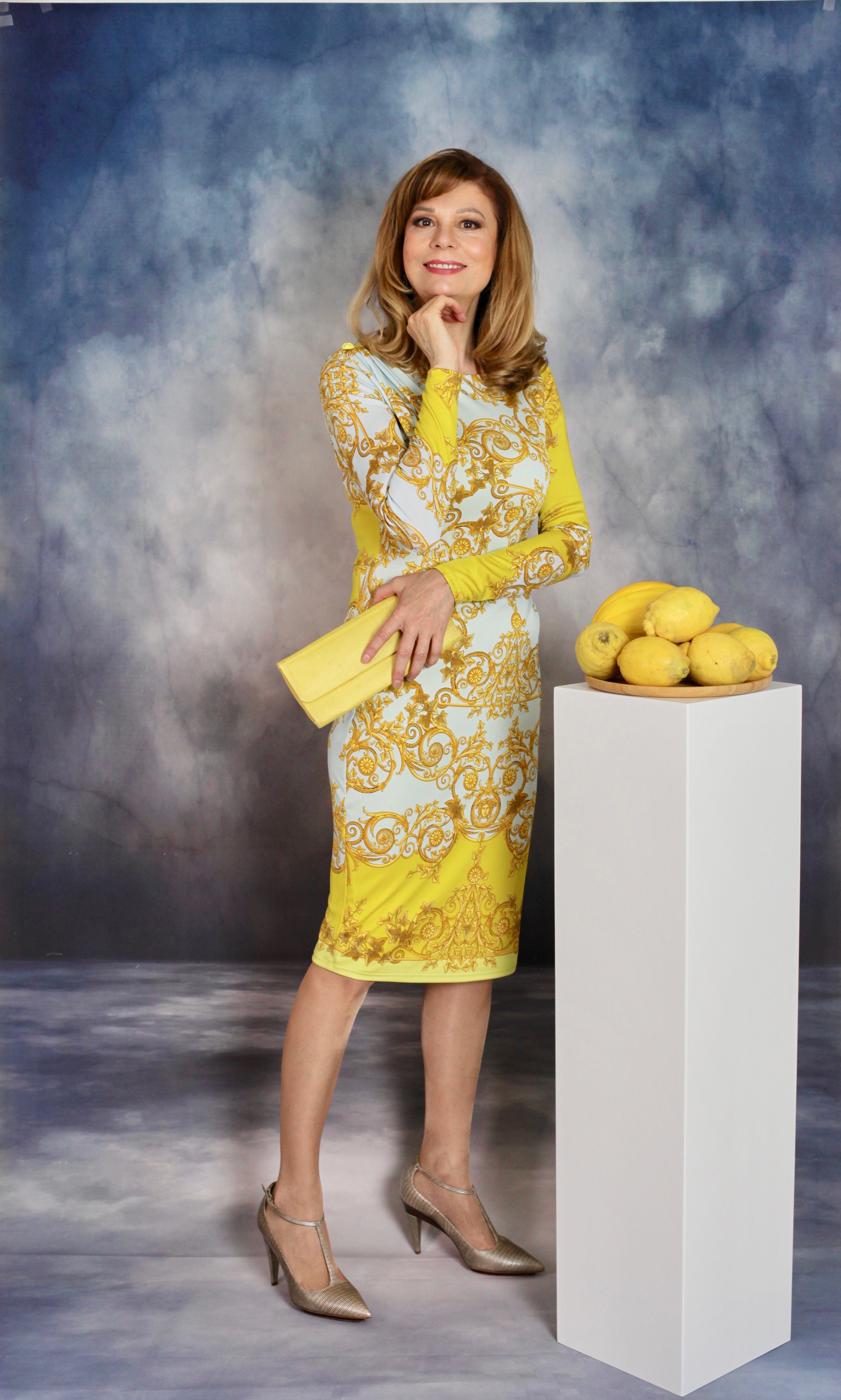 Here is one of my favourite body-embracing midi dresses. Crafted from viscose this print dress features a yellow oriented more towards the gold spectrum. My pointed leather shoes underline this notion as they have a golden finish. A real vintage silk clutch of mine complements the outfit, however, in a slightly different tone of yellow.
What do I wear?
Print Midi Dress
Leather Shoes Golden Finish
Silk Clutch
YOU MAY ALSO BE INTERESTED IN:
CROPPED GLAMOUR CARDIGAN, SLIM-STRAIGHT PANTS, OUTSTANDING PENCIL SKIRT AND BLACK PATENT LEATHER PUMPS 
https://www.mypreferredpieces.com/charming-2-glamour-outfits-with-cardigan/