Gorgeous Pink-Vintage Suit
No doubt the Duke of Berry would have loved this ESCADA suit not only for its high quality but also its gorgeous raspberry-pink.
The jacket is crafted from new wool and accented by buttons at the single-breasted front. The flap pockets in white are matching the white collar of the jacket. Paired with the matching pencil skirt for a fun take on a power suit.
The blouse is made from silk in pink and white dots and trimmed white sleeves and collar, matching again the suit. To enhance the elegance of the outfit I combined it with flat black and beige toe shoes.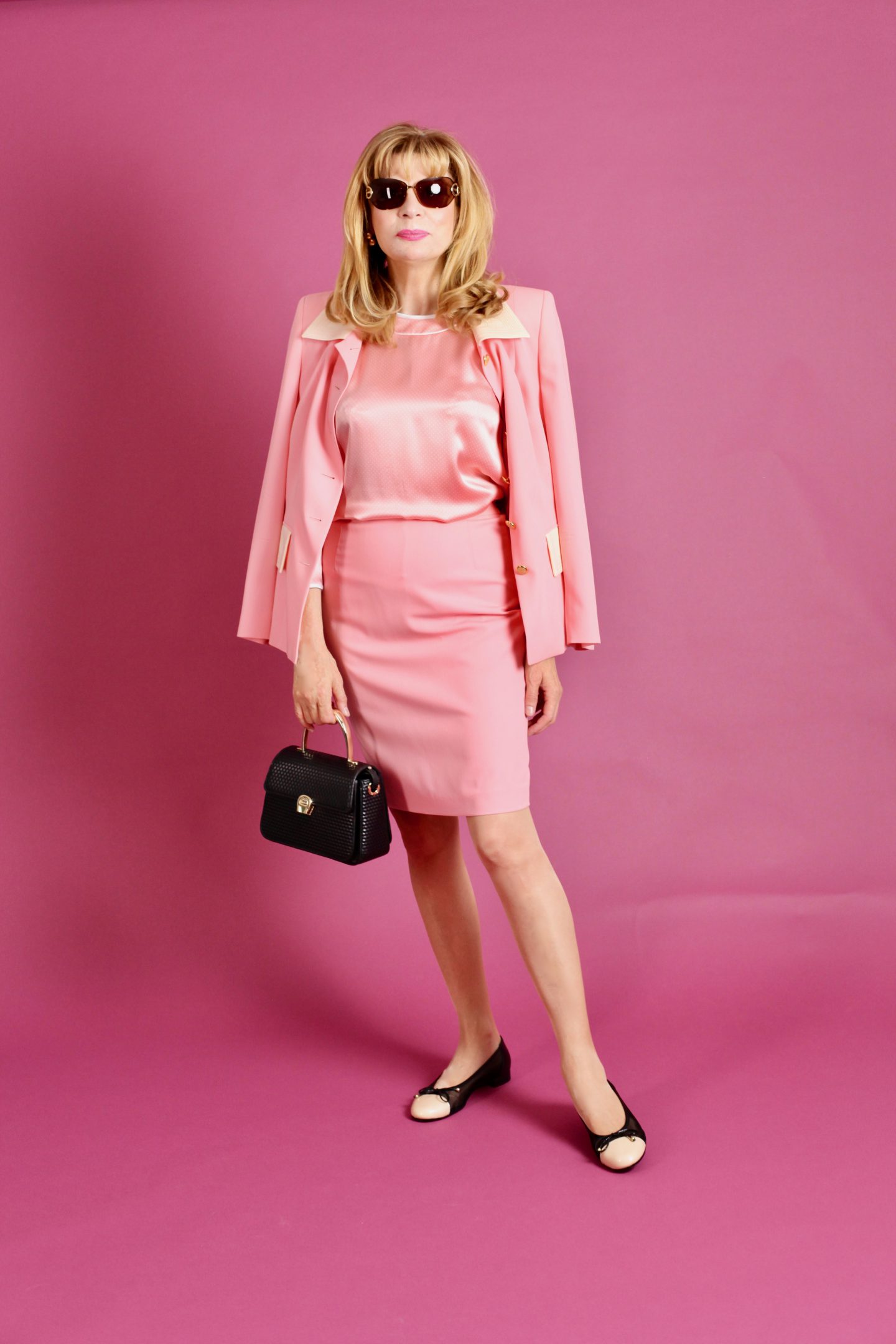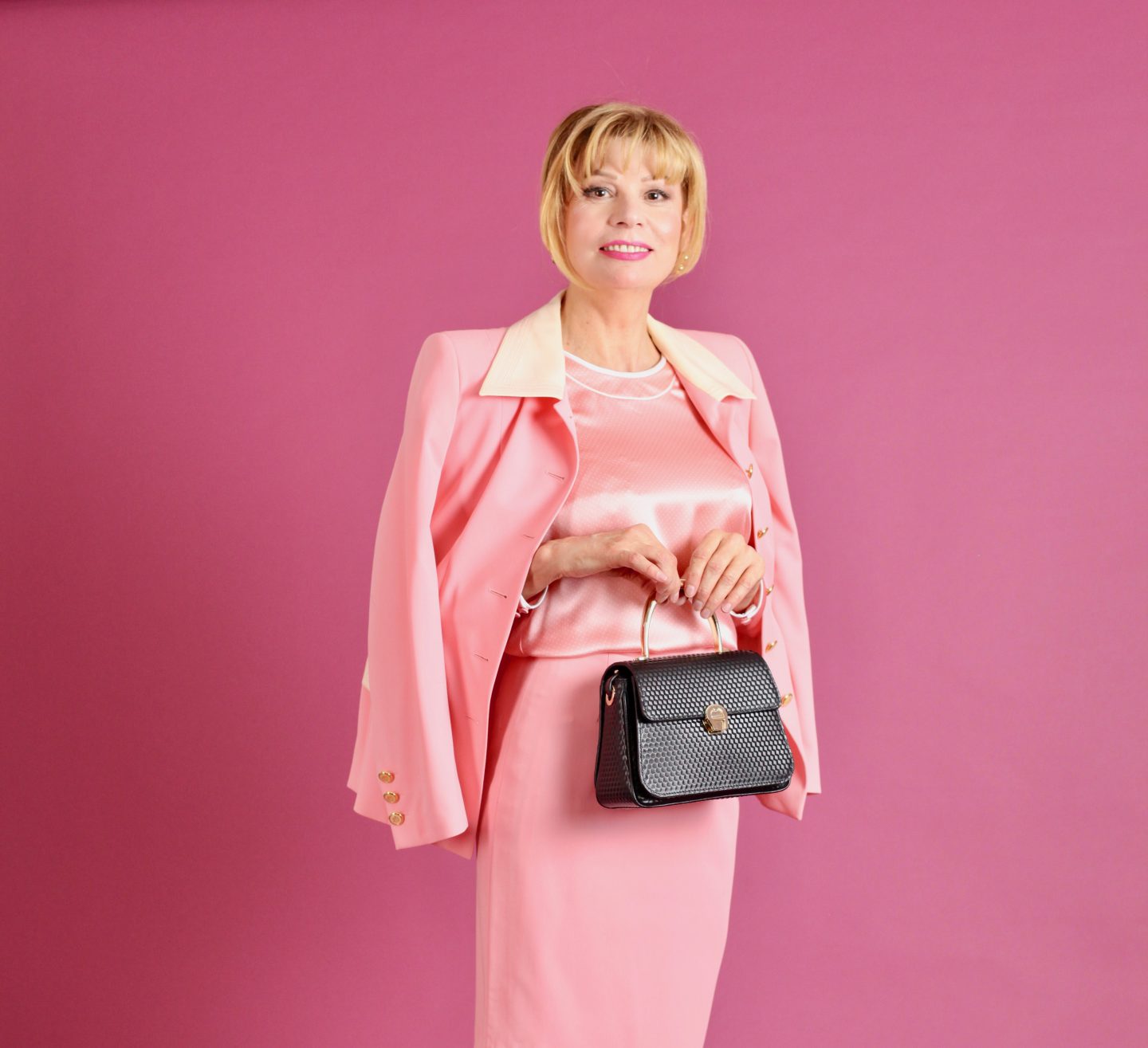 ESCADA
Founded in 1978 by Margaretha and Wolfgang Ley in Munich, Germany, Escada is owned since 2009 by India's London-based billionaire  Lakshmi Mittal, whose daughter-in-law, Megha Mittal who is the owner and Director of the Board.
Being a former model and having a solid education in tailoring from the Royal Court in Stockholm, Margaretha Ley became known for her bold, feminine designs.
1978 saw the first presentation of the Escada womenswear collection, which featured exquisite inlays and appliqués.
The company soon stood out, with its distinctive creations featuring unusual combinations of colours and patterns, exclusive embroidery, and elaborately designed knitted fashions.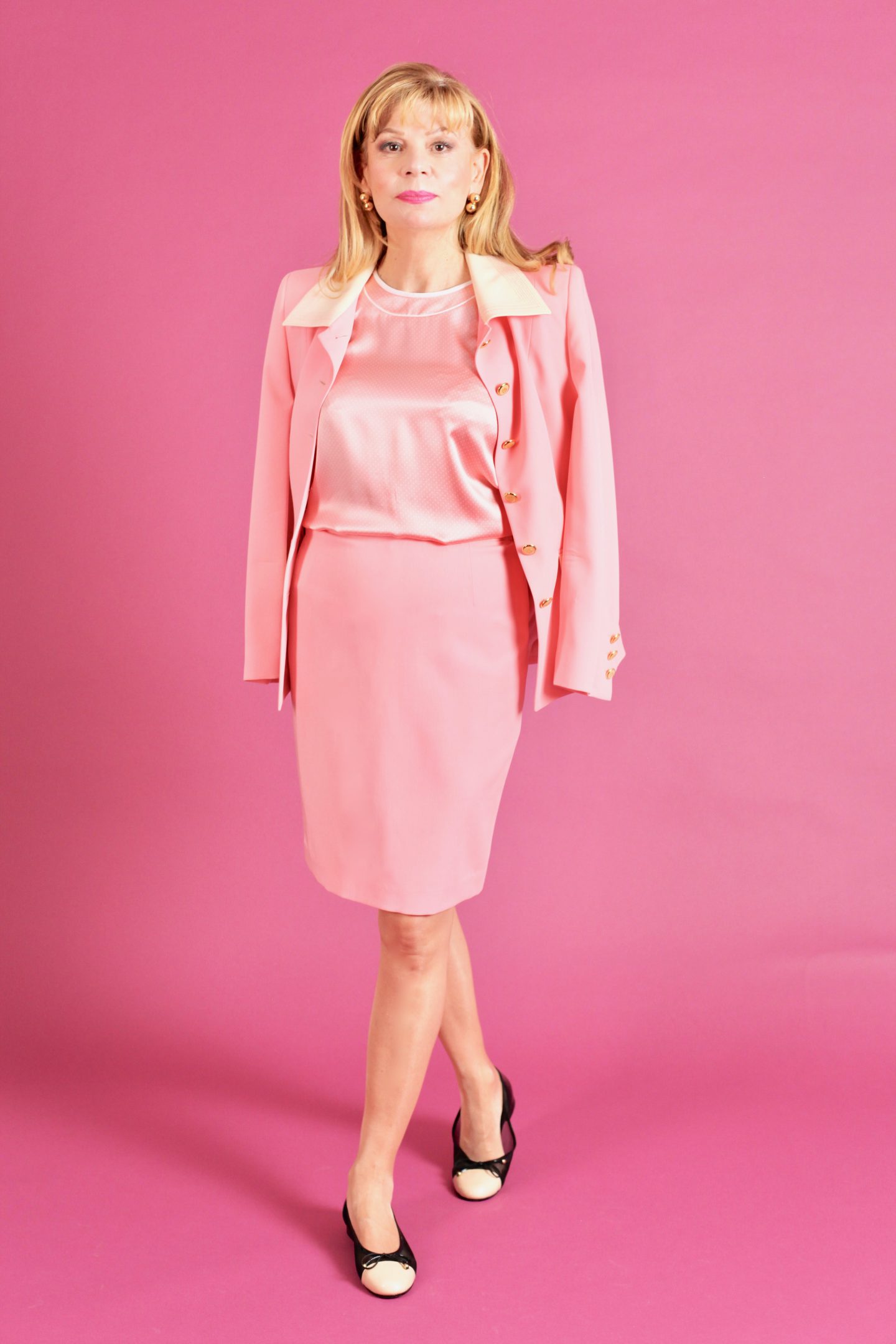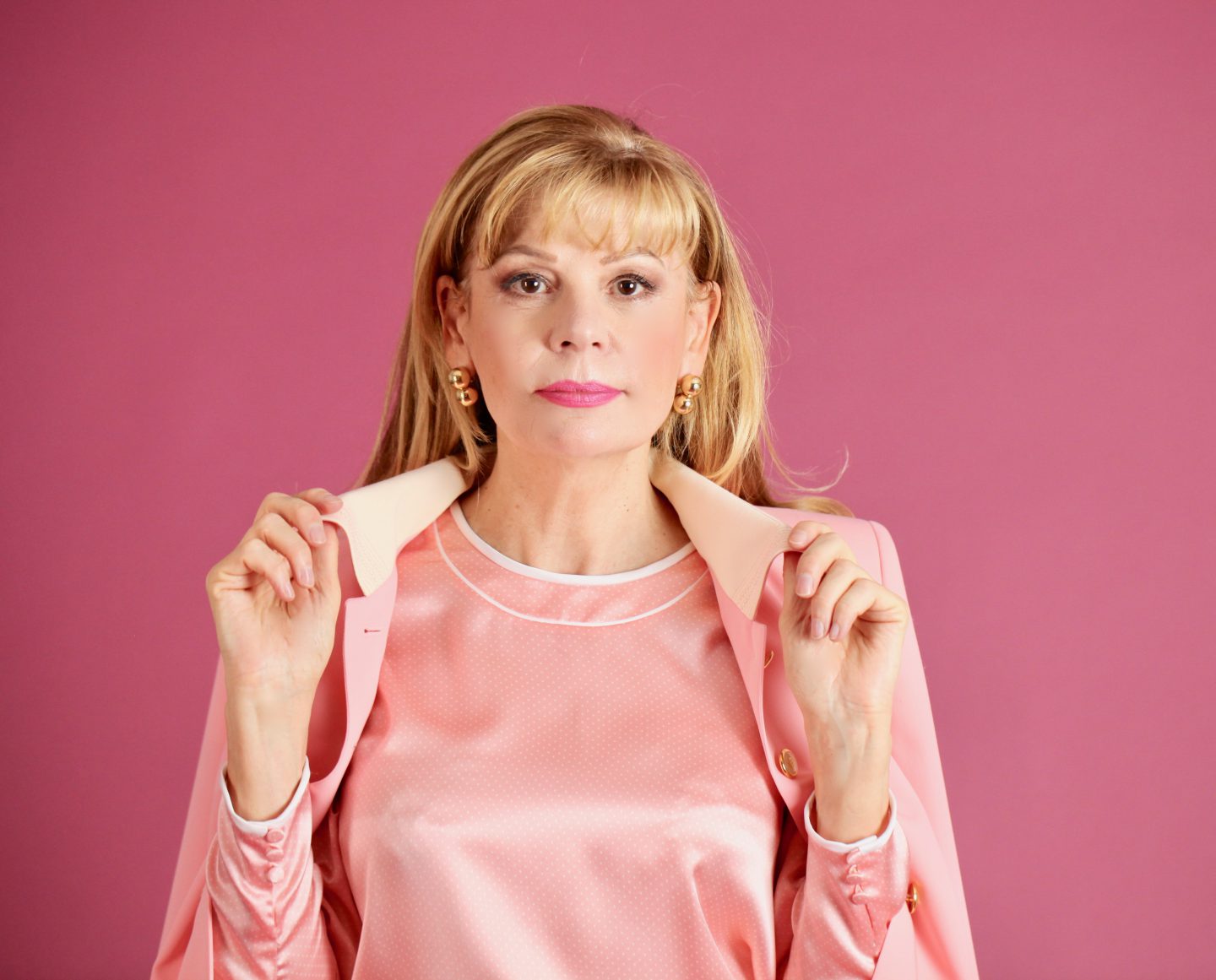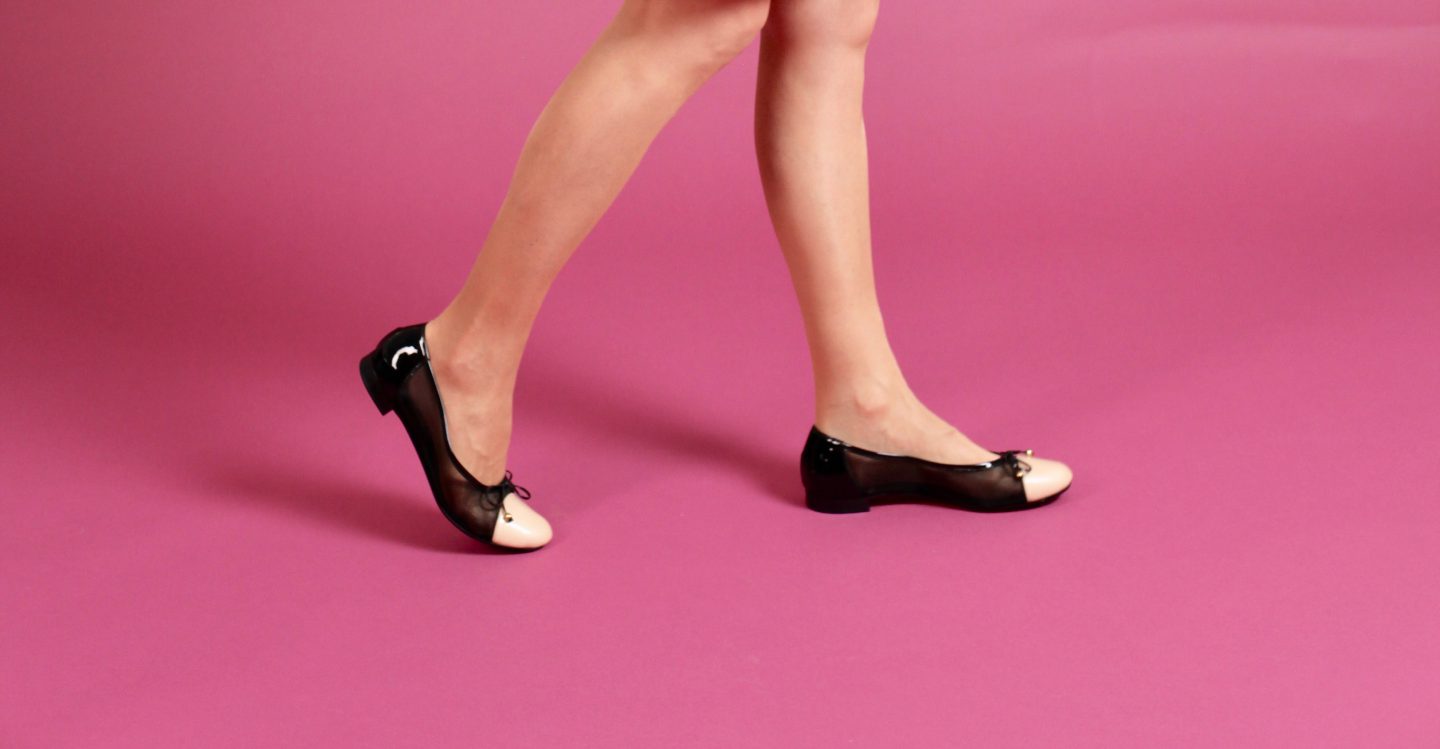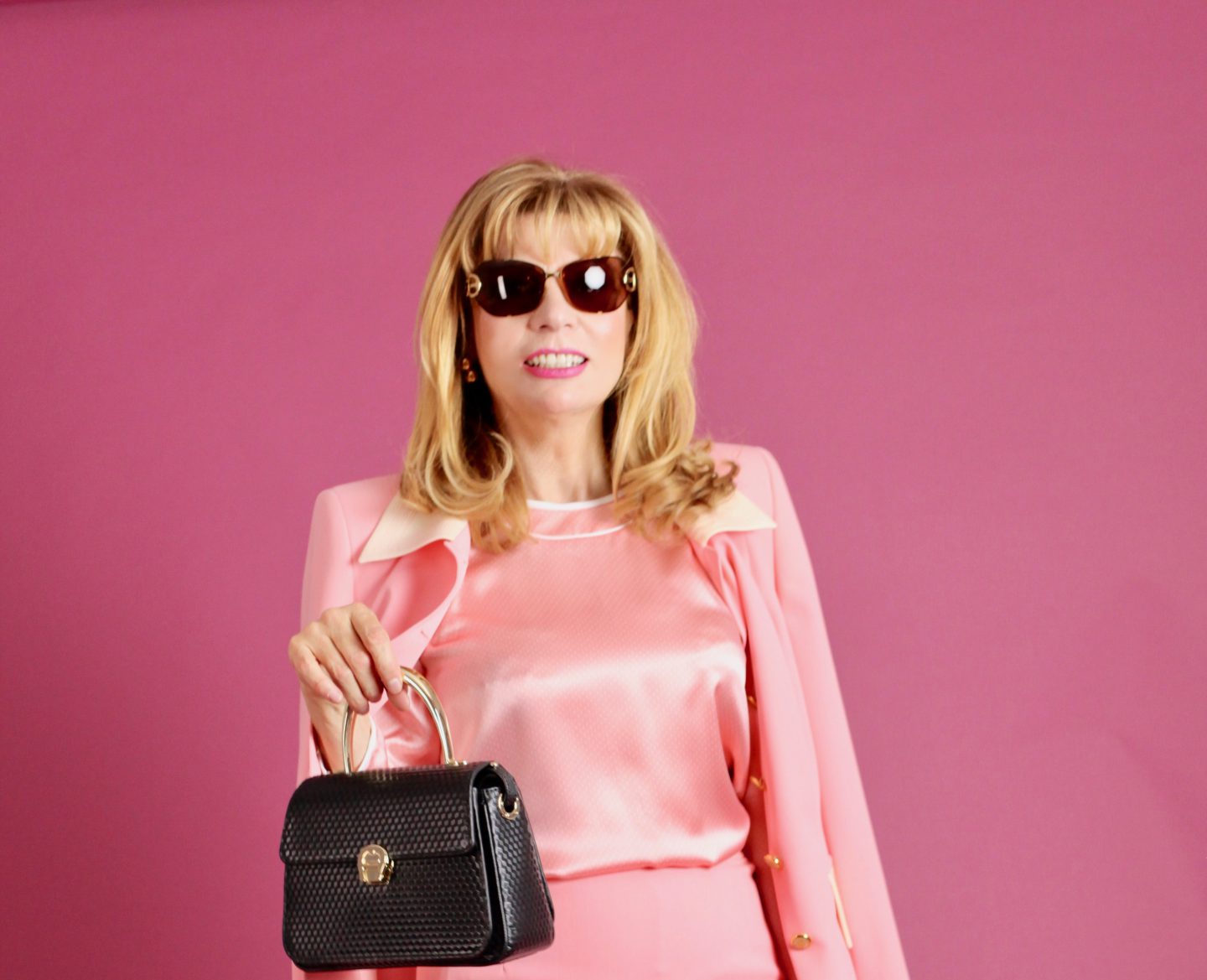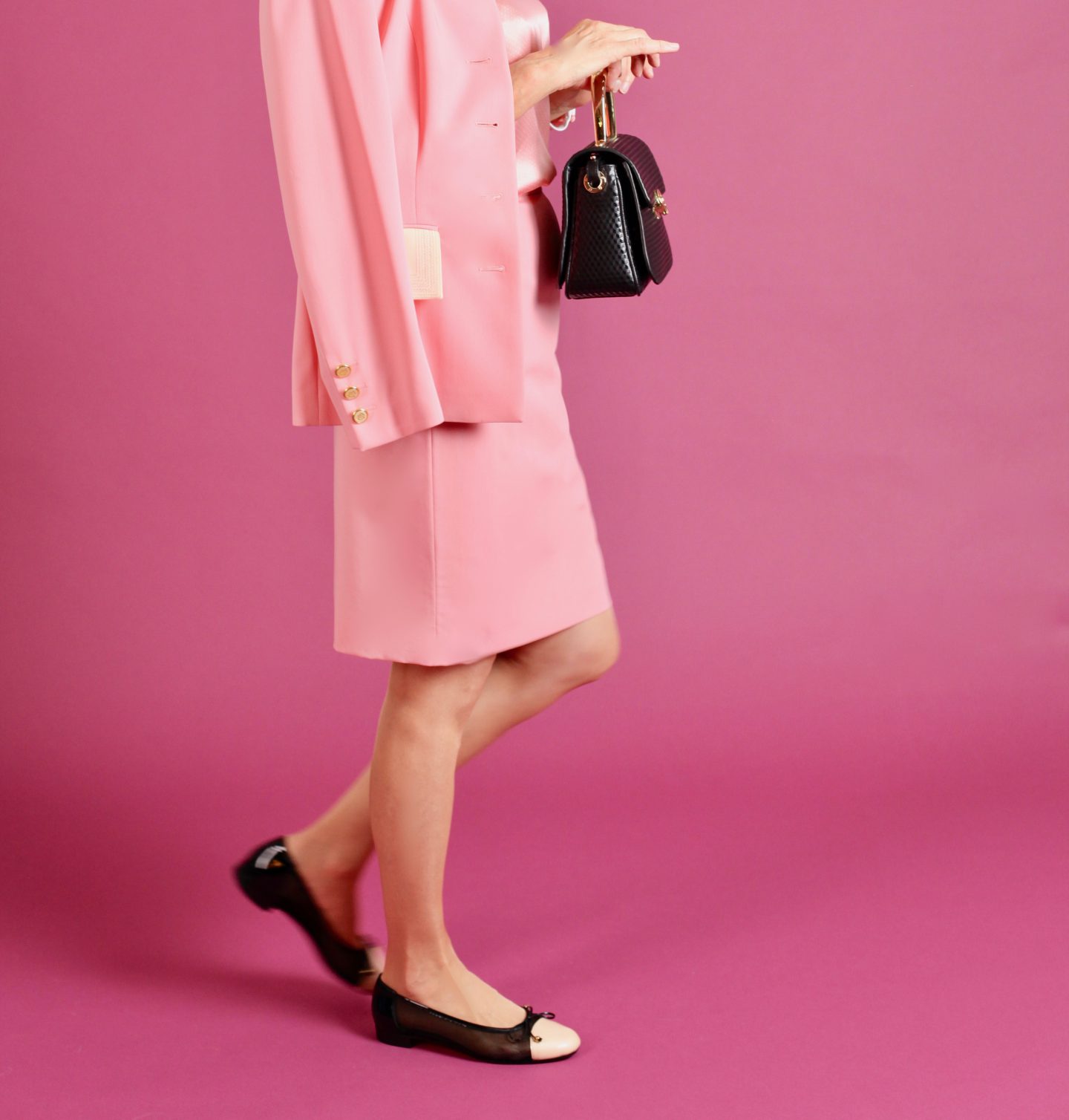 YOU MAY ALSO BE INTERESTED IN
EFFORTLESS LOOK – LEATHER JACKET AND PLEATED SKIRT
https://www.mypreferredpieces.com/effortless-look-leather-jacket-skirt/