PROTECT YOURSELF FROM RAIN WITH THIS GORGEOUS COAT AND A JAPANESE UMBRELLA
PINK COAT AND A JAPANESE UMBRELLA
In the next four weeks I am going to show you four absolute gorgeous coats and umbrellas to protect yourself from this cold and rainy season weather. Let's start!
Aiaigasa
Protect Yourself and Your Coat not against fashion savvy men, as Issey Miyake once alluded to but from rain.
But first of all: Happy New Year! So, if it starts with rain, then you have all reasons to keep-on reading, reading about umbrellas! Quite obviously, nowadays umbrellas' main purpose is to protect from rain (parapluie). Good for you, good for your beautiful coats! They range from non-collapsible to fully collapsible and small enough to fit in a handbag.
UMBRELLA
The direct predecessor to the modern umbrella originated in China with traces mentioning its usage to be found in the ancient book of The  Rites of Zhou, dating 2,400 years ago. Just note how the Chinese character for umbrella (傘, sǎn) resembles the modern umbrella in design. Since then umbrellas have undergone numerous improvements, and they continue to be actively developed: spring-loaded automatic umbrellas, or those whose canopy shapes have been even streamlined to improve aerodynamic response to wind, to name just a few.
Umbrellas are now a consumer product with a large global market, available in a great range of price and quality. And no surprise, most umbrellas worldwide are made where it all started: in China!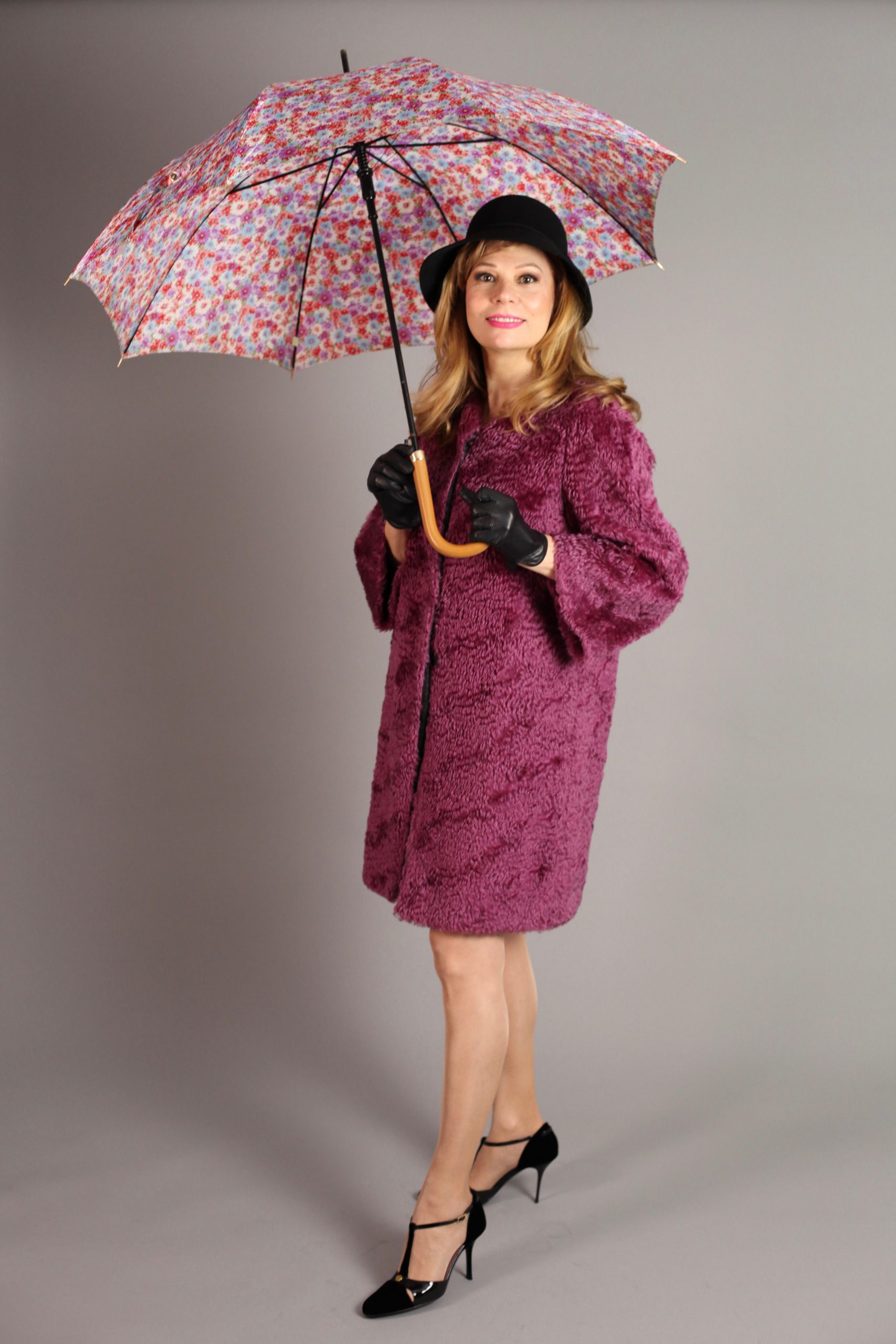 And innumerable umbrellas are used close-by, that is in Japan. According to an estimate by the Japan Umbrella Promotion Association we talk about between 120 million and 130 million umbrellas to be annually consumed. Mine also stems from Japan, however, it is not one of these millions snatched in a convenience store when rainy season is in full-swing.
These are, unlike mine, not designed to resist against unexpected big gusts of wind but easily become a piece of trash, to be disposed everywhere where they shouldn't – against all Japanese rules for good etiquette. In December 2018, a Japanese company launched an  "umbrella-sharing" system  in Tokyo called iKasa where one can rent umbrellas strategically located in convenient stores and shops across the city. Impressively – for those not familiar with Japanese – the umbrella return rate is supposed to be 100 per cent.
First introduced to Japan from China at the beginning of the Heian period (794-1185), Japanese umbrellas have also been a popular fashion accessory. Though practical tools for protection, they had to be attractive and stylish, too, as fashion was a major industry in Japan from the middle of the Edo period (1603-1868) onwards. Many Edo-period paintings depict beautiful women in gorgeous kimono with a fashionable umbrella in hand. One print by Suzuki Harunobu (1725–1770) shows lovers walking together in the snow, in what is known as an ai ai gasa 相合傘 pose, which is, literally, the sharing of an umbrella and a love.
Picture downloaded from Pinterest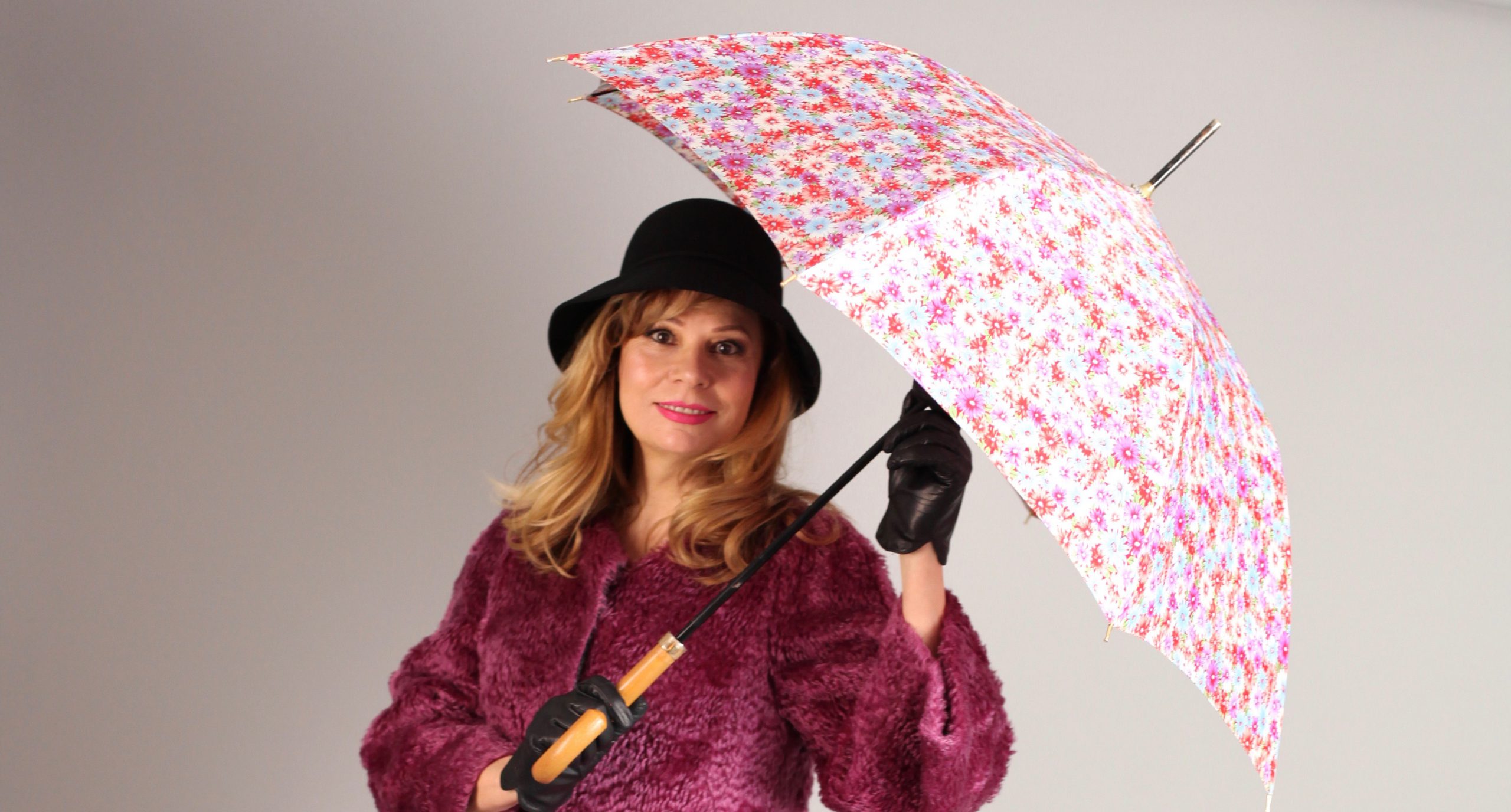 GORGEOUS PINK COAT
It seems that the coat is one of the earliest clothing category words in English and goes back as far as the early Middle Ages.
A cold-weather essential in every well-curated wardrobe is this lovely shearling coat in vivid dusky pink that brings all Prada's savoir-faire to outwear. Crafted in Italy, this fake fur has a straight-line design with front buttons and side pockets. In my opinion, the straight-line design flatters every morphology, everybody can wear it.
I styled it with black patent and suede leather pumps with a T-bar strap. Shaped with a pointed toe, the style is set on a slim 100 mm heel but believe me, these shoes are perfectly comfortable. Add black leather gloves and a hat for a glamorous yet odd-weather ensemble.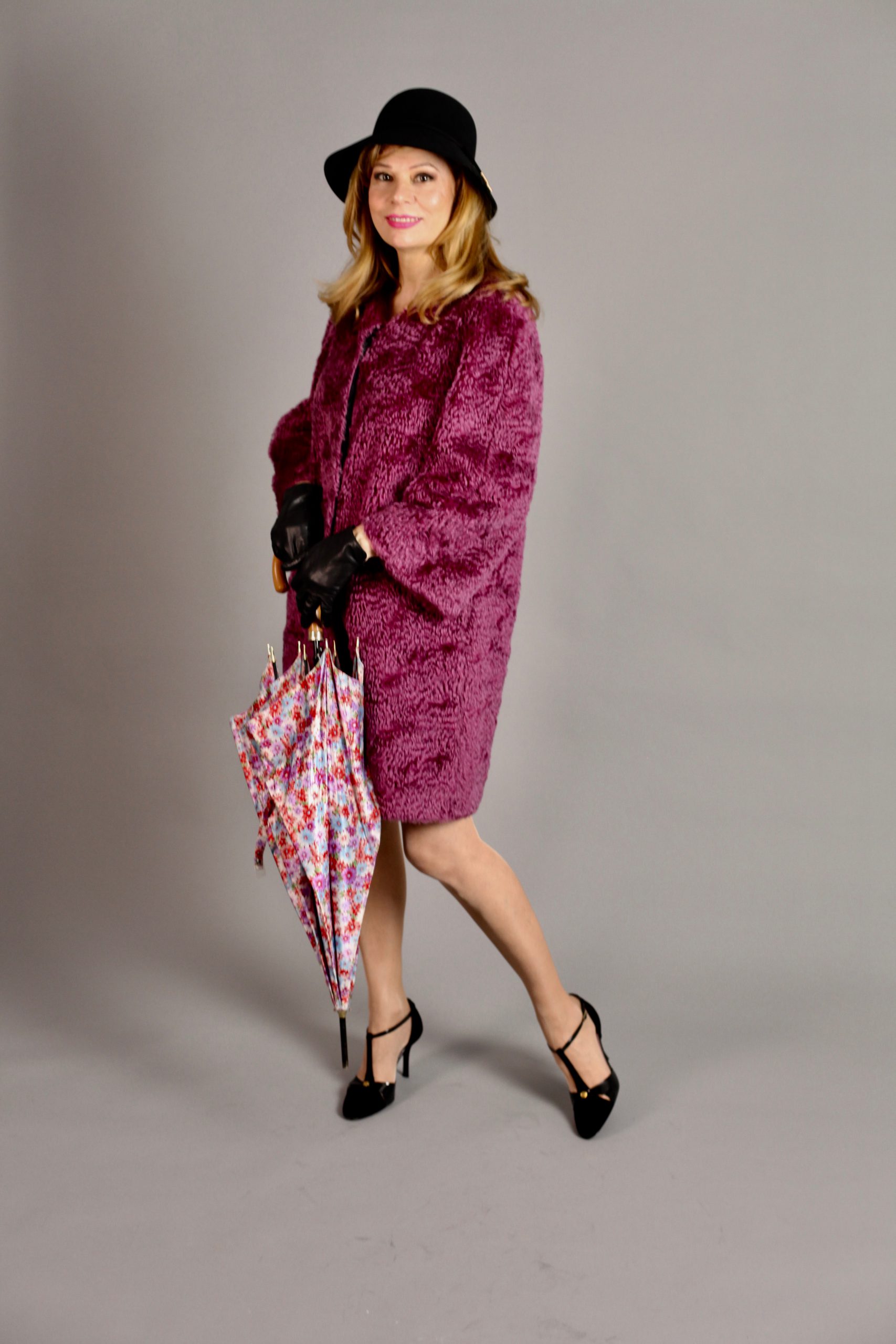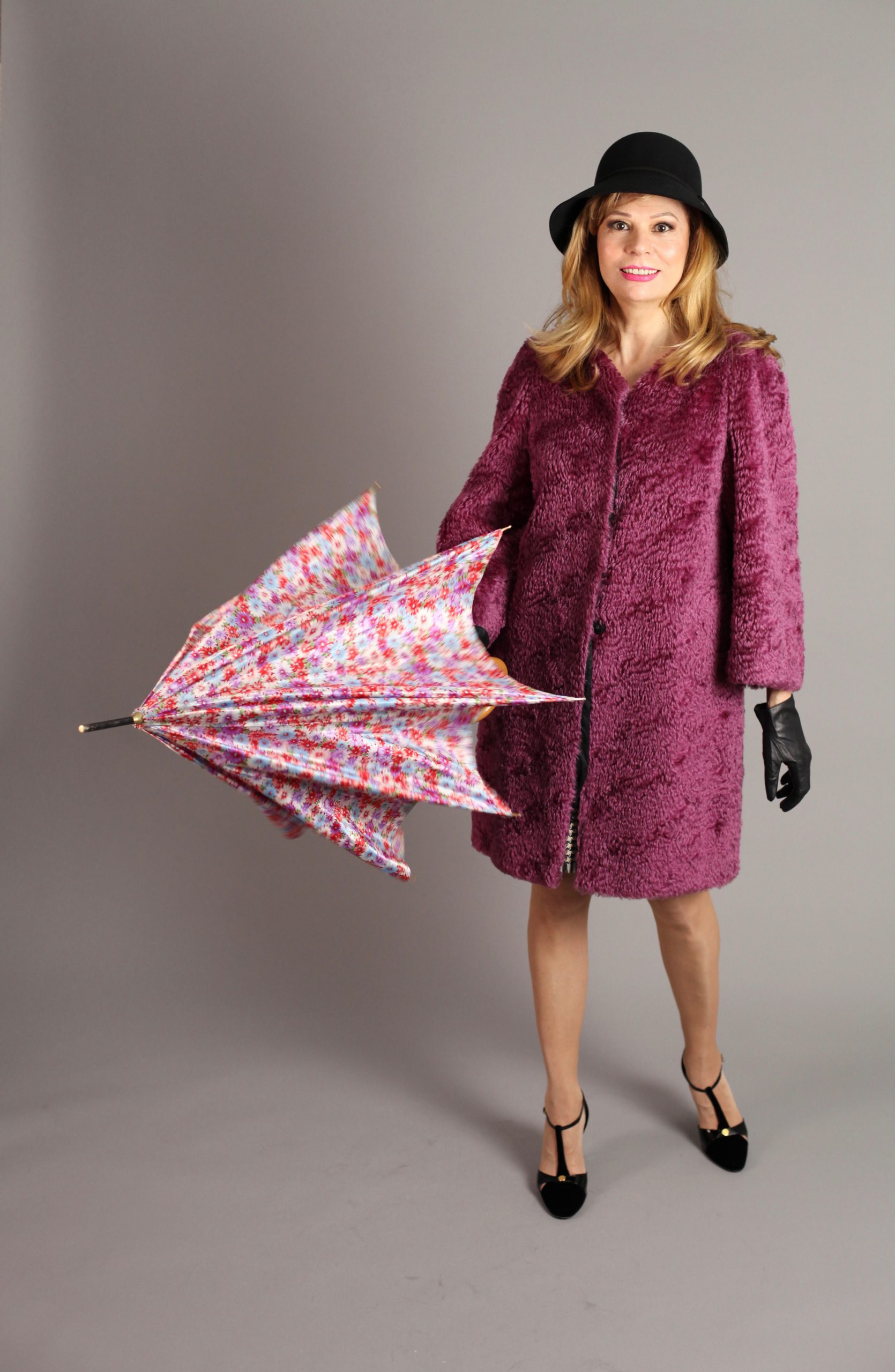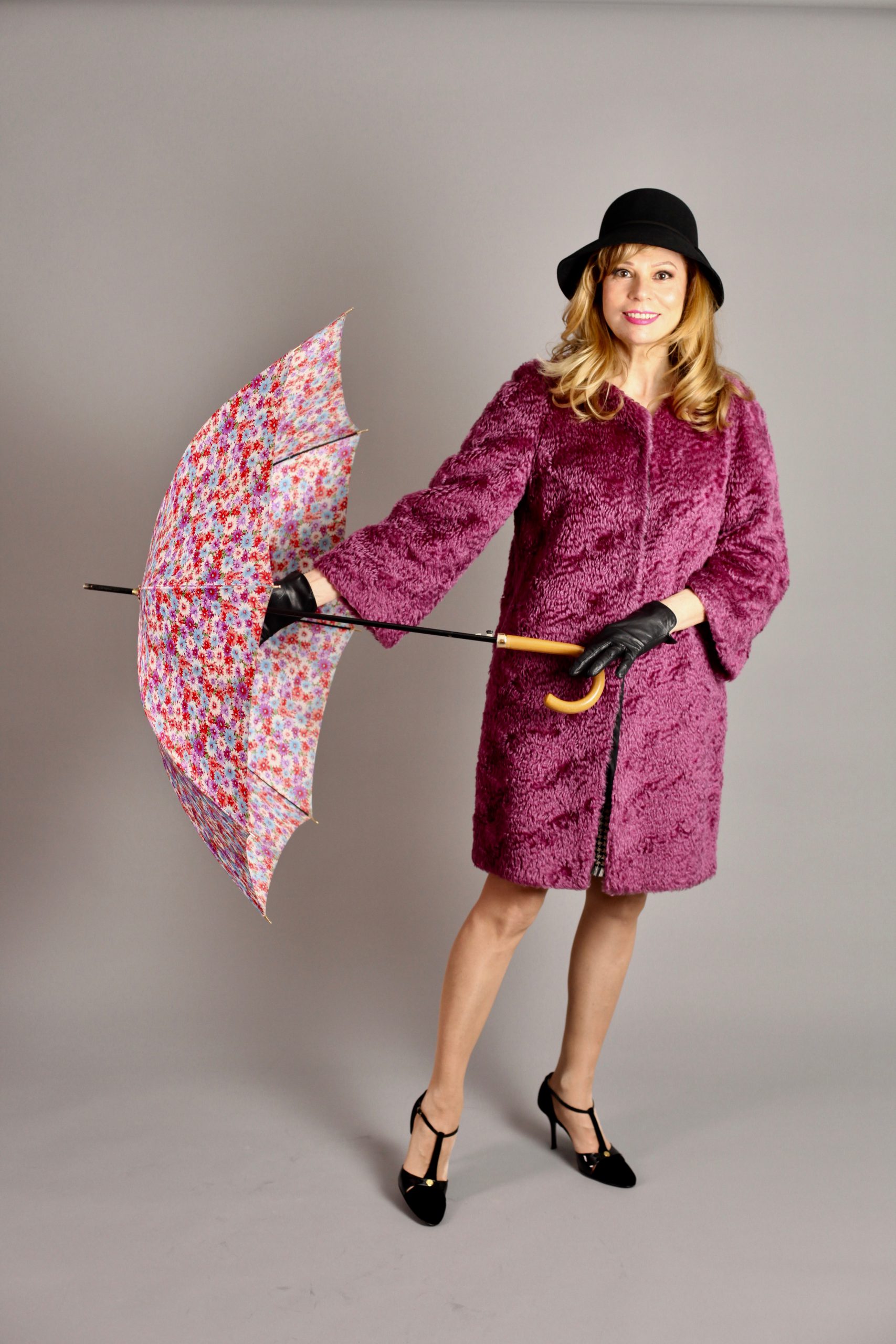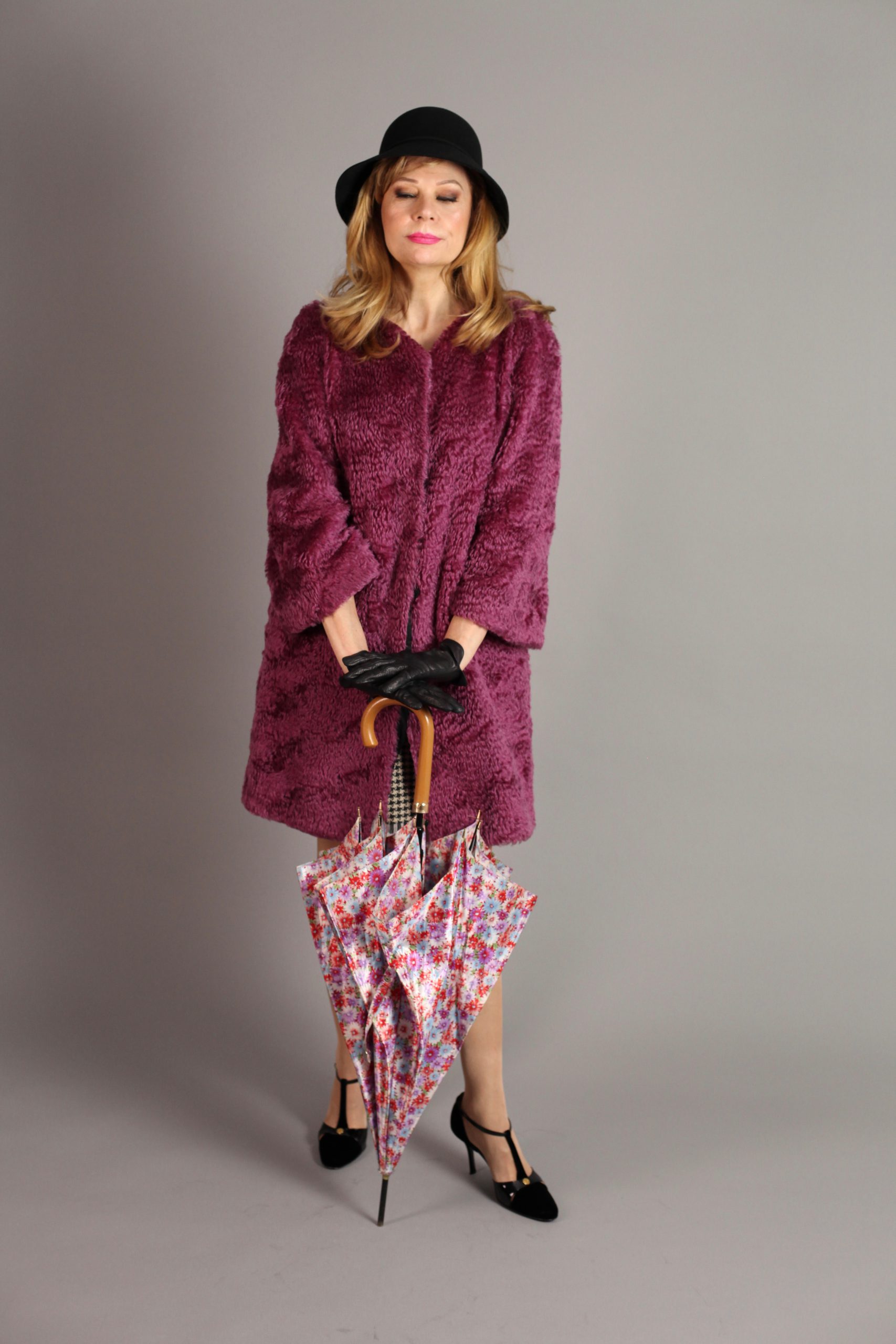 What Do I Wear?
Dusty Pink Coat
Black Patent and Suede Leather Pumps
Black Leather Gloves
Hat
YOU MAY ALSO BE INTERESTED IN:
PROTECT YOURSELF FROM RAIN WITH THIS COAT AND TRANSPARENT UMBRELLA
https://www.mypreferredpieces.com/4-absolute-fabulous-coats-and-umbrellas/