PROTECT YOURSELF FROM RAIN WITH THIS COAT AND TRANSPARENT UMBRELLA
Black Wool Coat and Mary Jane Pumps
This week it is about my second most glamorous coat and umbrella to keep you out of rain.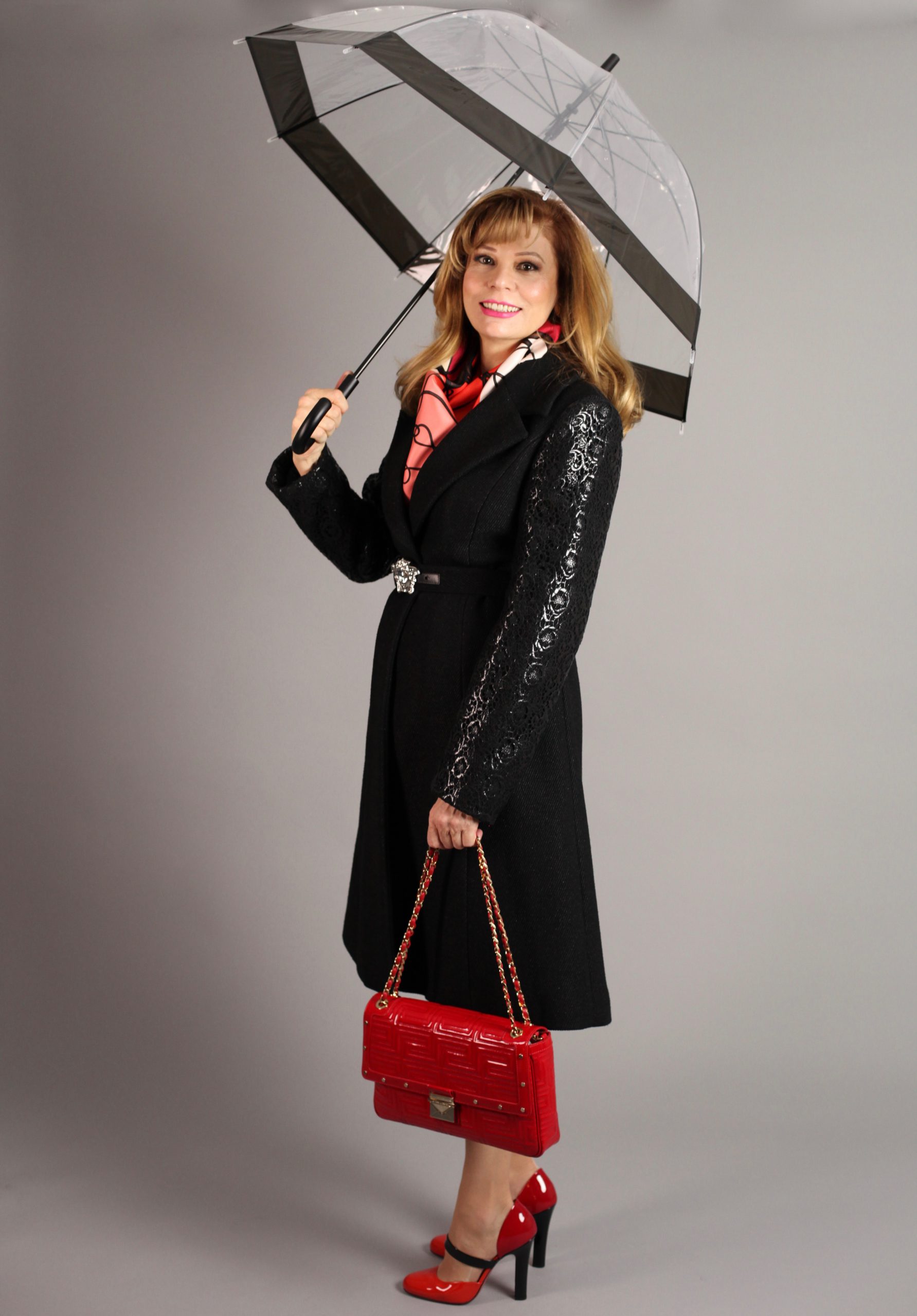 Mrs. Gamp
In Britain, umbrellas were sometimes referred to as "gamps" after the character of Mrs. Gamp in  Charles Dickens' novel "The Life and Adventures of Martin Chuzzlewit." Dickens portrays Mrs. Gamp as an ugly, dissolute, sloppy and generally drunk nurse always carrying an umbrella, which she displays with "particular ostentation".
Thus, she became the notorious  stereotype of untrained and incompetent nurses of the early  Victorian Era before the reforms of campaigners like  Florence Nightingale . Though, the caricature was popular with the British public.
There is a lot to say about Dickens' caricature of an older women such as Mrs. Gamp. In short, the cause of his negative attitude towards Mrs. Gamp primarily lies in her financial and vocational independence. While it was alright for men to be paid for medical services, to make a living from disease and death this was not the case for women.
Carrying a Business-Card Mrs. Gamp assumes a professional and quasi-male status inappropriate for her time. She is no "lady," for business is never far from her thoughts. Little consolation that Dickens' readers, mostly English middle-class, would have shared his view that vocational options such as nursing and teaching were not socially appropriate for women in the second half of the 19th century.
Image downloaded from Pinterest
Classic Coat
Today's public, not only the British, would certainly enjoy this Classic Coat for timeless cold-weather dressing. The Italian-made design has been crafted from impeccably black wool, embellished with sleeve lace applications and a tonal Belt with silver Medusa Buckle around the waist. I style mine with Mary Jane Pumps in red and black, team it with a red Bag in high-shine patent leather and a colourful Silk Scarf for utter sophistication.
Mary Jane Pumps
Mary Jane shoes are one of my preferred pumps. I like to wear them in all imaginable colours. They provide this timeless style I am looking for and on top, an exceptional comfort.
Mary Jane style shoes are also known as bar or "doll" shoes. It is a name for a closed, low-cut shoe with one or more straps across the instep. The shoes were worn by Mary Jane, a character, invented by Richard Felton Outcault in the Buster Brown comic cartoon in 1902.
Initially, in the early 20th Century, Mary Janes, low heeled, with rounded toe box and thin outsoles were worn especially by girls and boys (so cute) and until the late Fifties they were a must-have style. Adult women started to wear Mary Jane pumps in the 1960s. The standard Mary Jane shoes are made of black leather or patent leather but you can imagine, today you can find them in all different materials and colours. 
What should you wear with Mary Janes? I find Mary Janes look best worn with dresses, skirts, shorts and coats.
P.S. Did you know that Mary Janes are a favourite accessory of flamenco female dancer. Hola!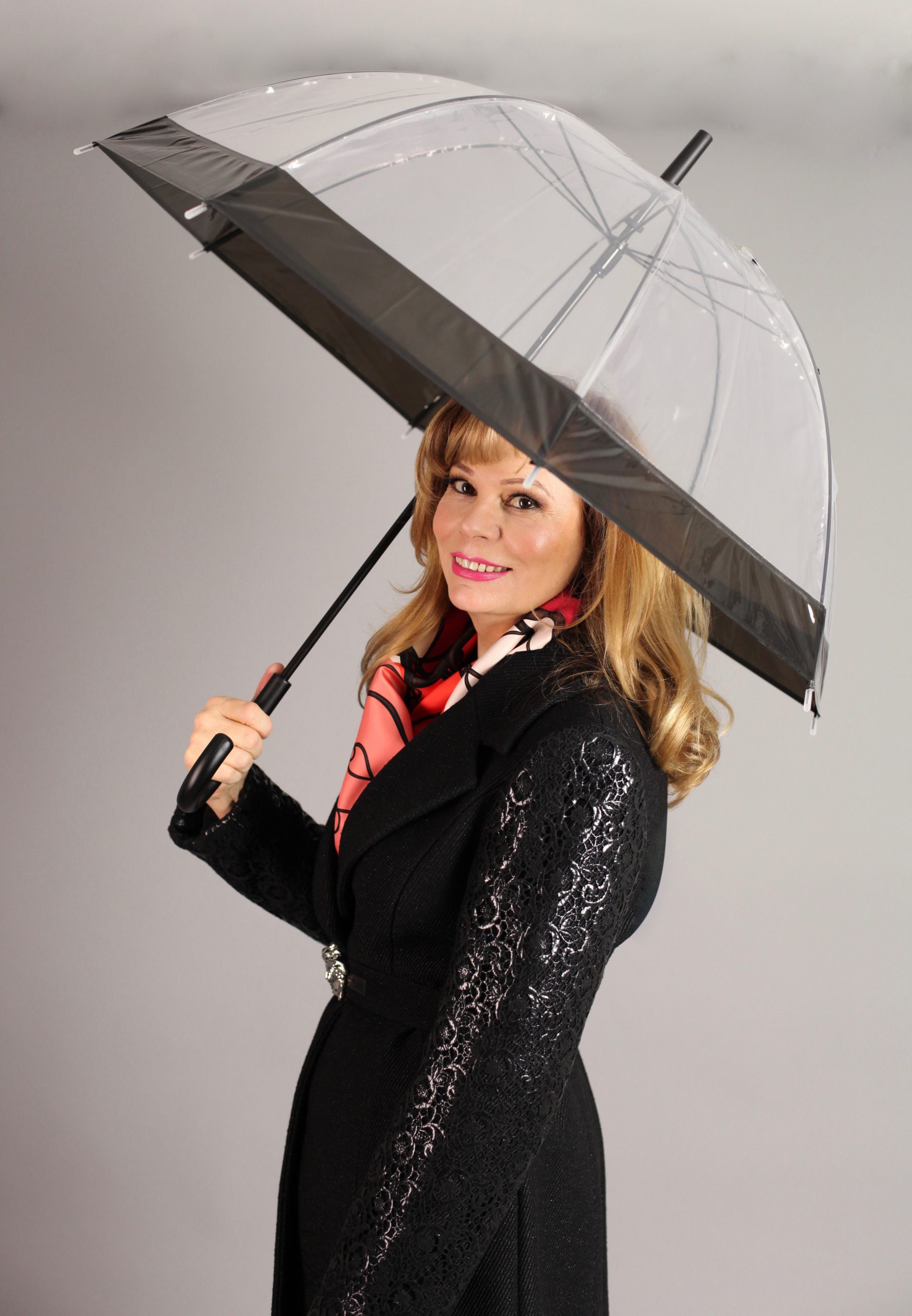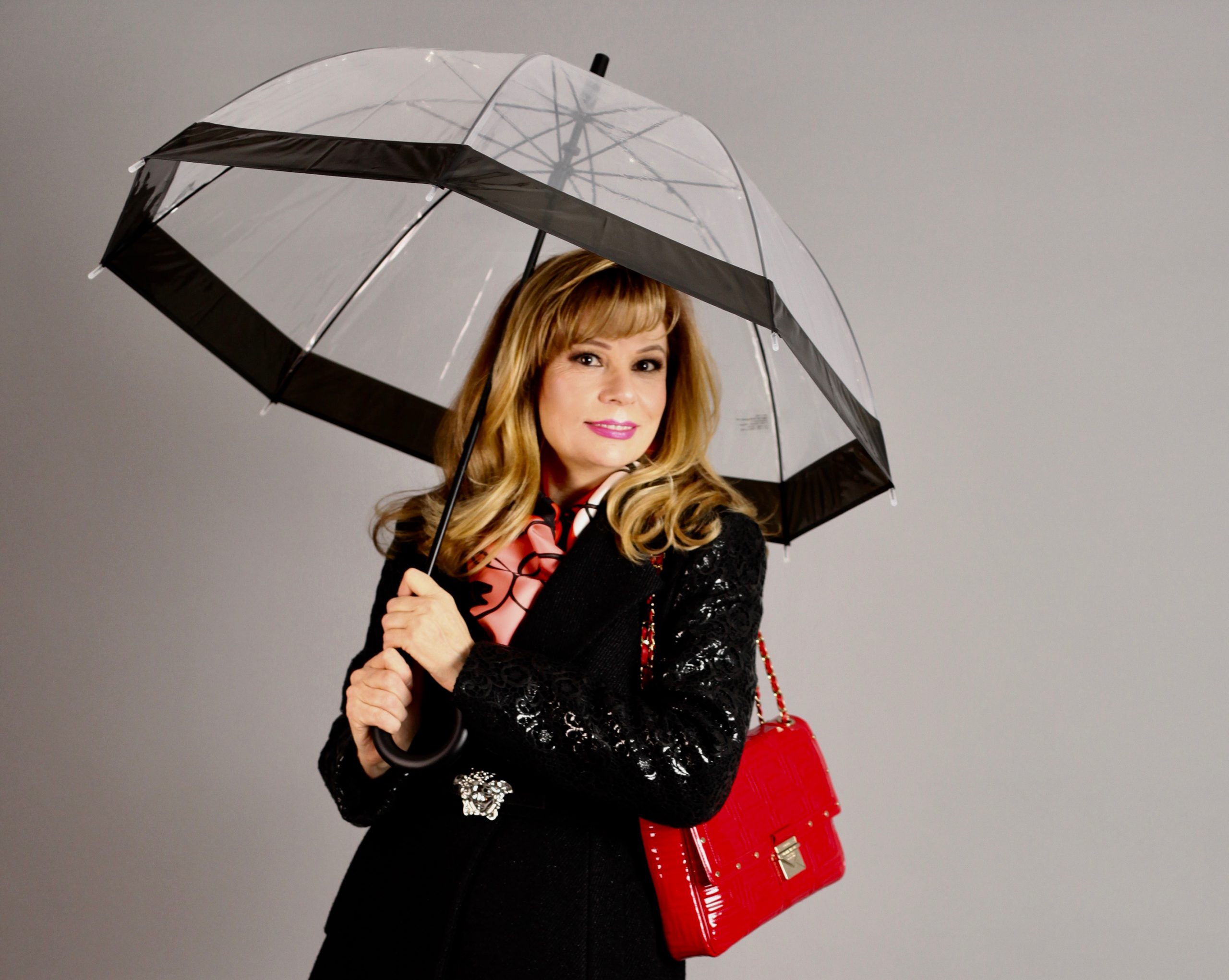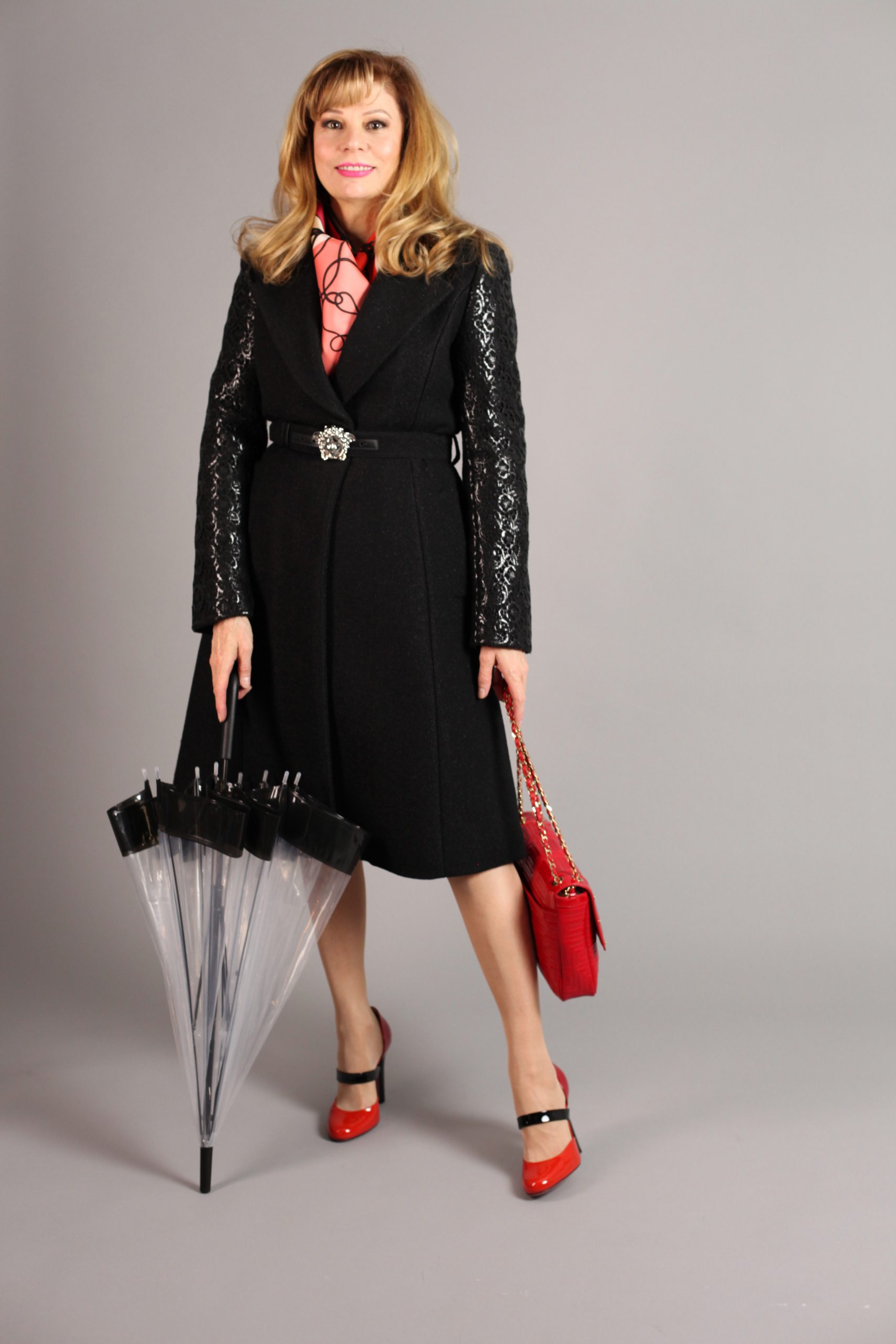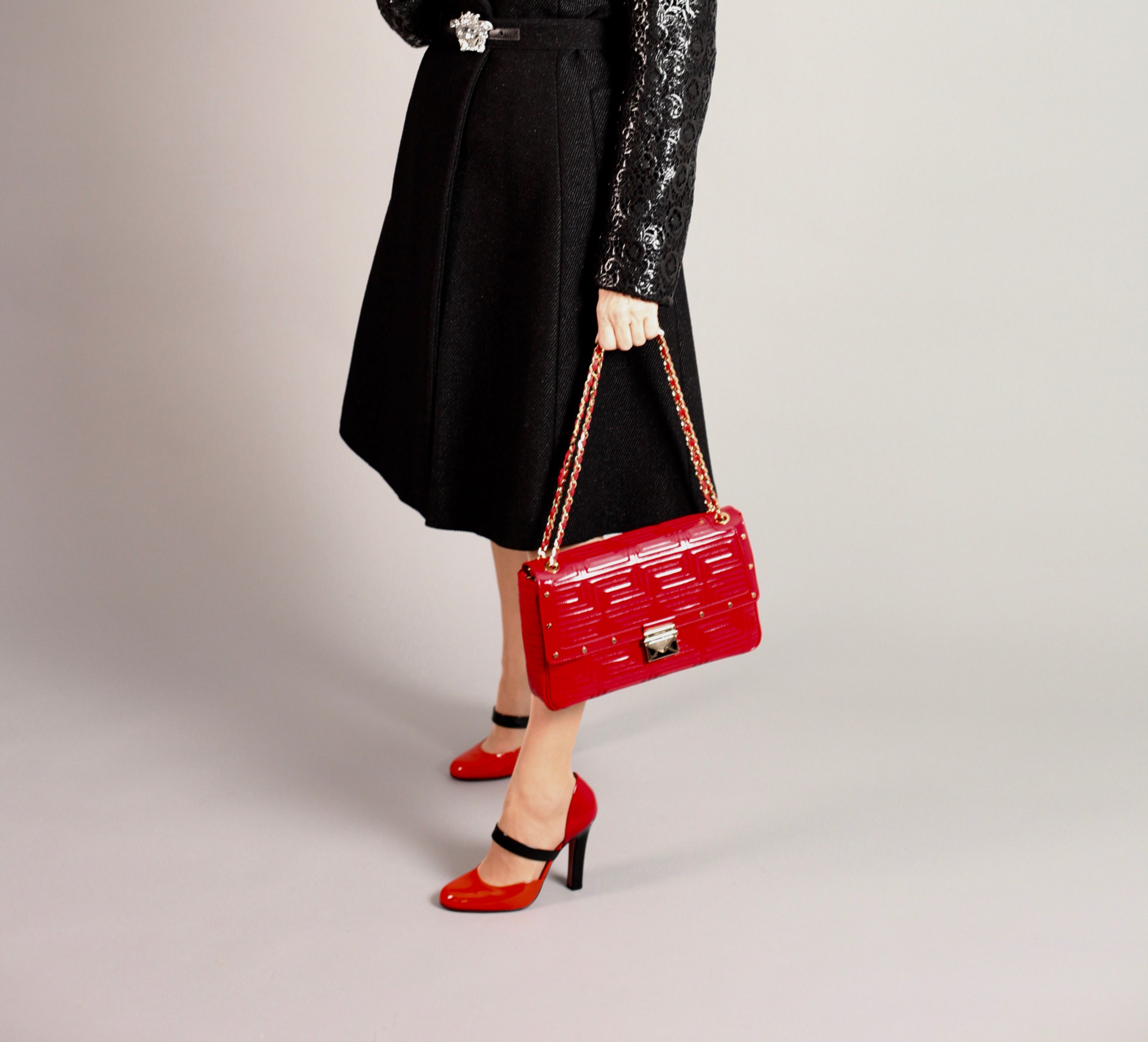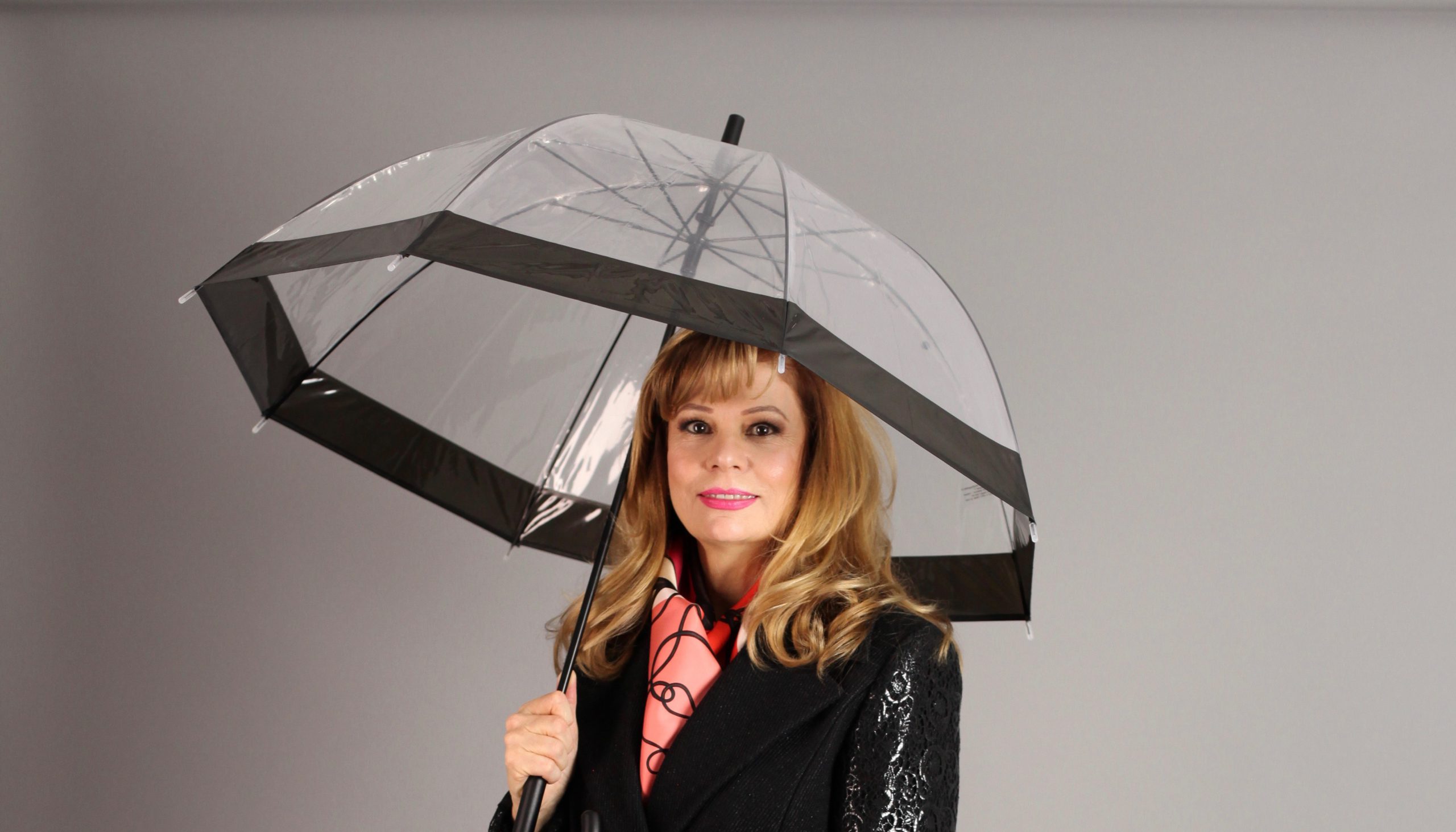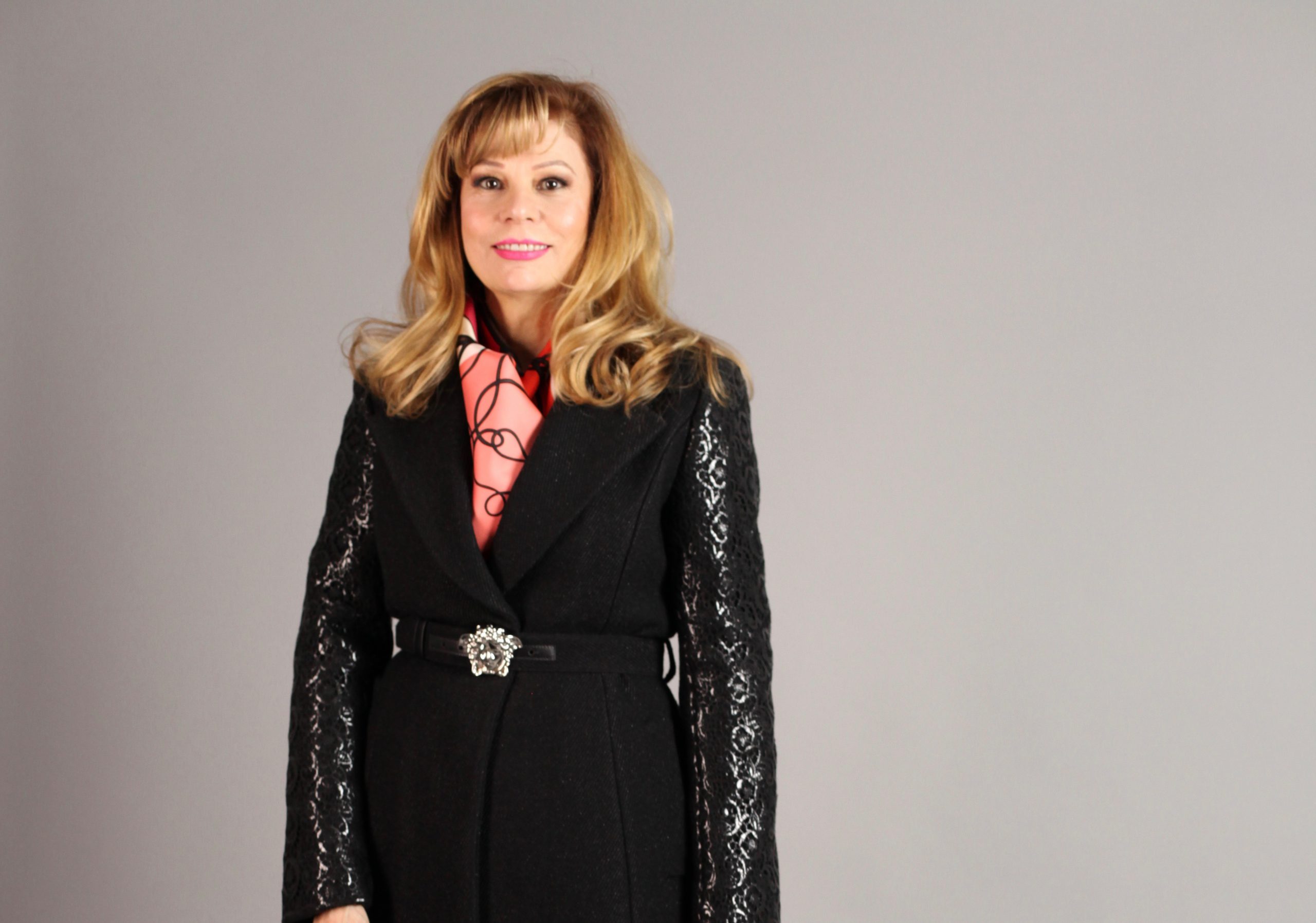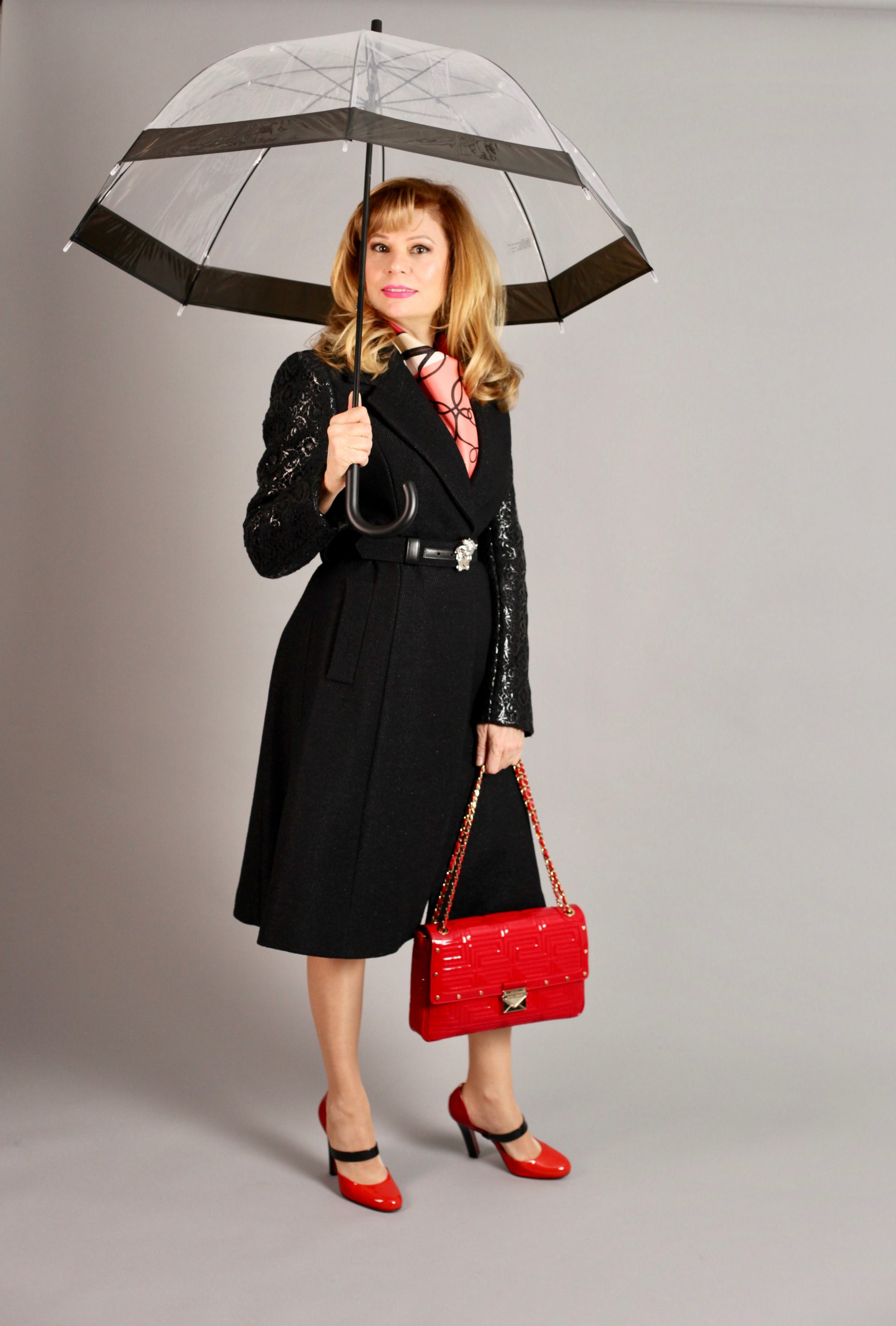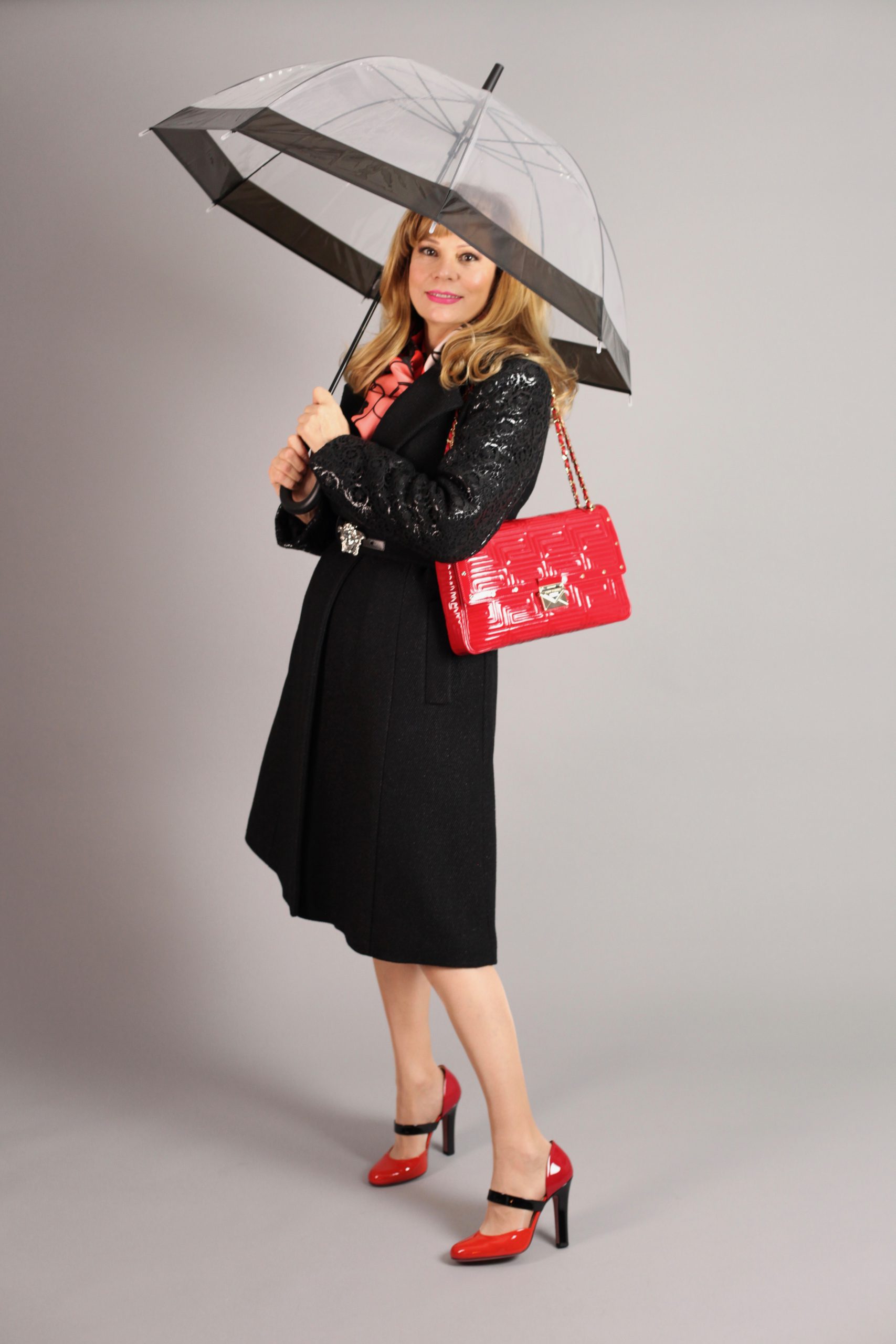 Umbrella
Can you imagine that despite its abundance of rain, the use of the Umbrella – though not unknown- was uncommon in England during the first half of the eighteenth century?  Jonas Hanway, the founder of the Magdalen Hospital, has the credit of being the first man who ventured to dare public reproach and ridicule by habitually carrying one in London. When he died in 1786, he was said to have carried an umbrella for thirty years, making up the date of his first use at about 1750.
What Do I Wear?
Black Wool Coat
Mary Jane Pumps
Red Patent Leather Handbag
Transparent Umbrella
YOU MAY ALSO BE INTERESTED IN:
PINK COAT AND A JAPANESE UMBRELLA
https://www.mypreferredpieces.com/protect-yourself-and-your-coat-3/