LEMON POWER PART
5
Lemon-Yellow Jacket Styled with Black Cigarette Pants And Straight Leg Pants
Double-Breasted Jacket-Festive Outfit
Do you like to dress up? You can create a festive outfit with this eye-opening vivid colour jacket. It is made from an elegant fabric and considerably enhances the appearance of the outfit.
A double-breasted garment can be a coat, a jacket, or a vest with overlapping front flaps which has on its front two symmetrical columns of buttons. The original double-breasted jacket has six buttons, with three to close and an anchor button that is added to fasten the over-lapped layers together from inside. As you can see from the picture, this is exactly how my jacket is designed.
For a more feminine look, a belt made from the same fabric was added. You can also be creative and wear it with a black patent leather belt to much the black patent leather pumps. For a more extravagant look I like to style it with pale violet accessories. Yellow looks so great with this colour.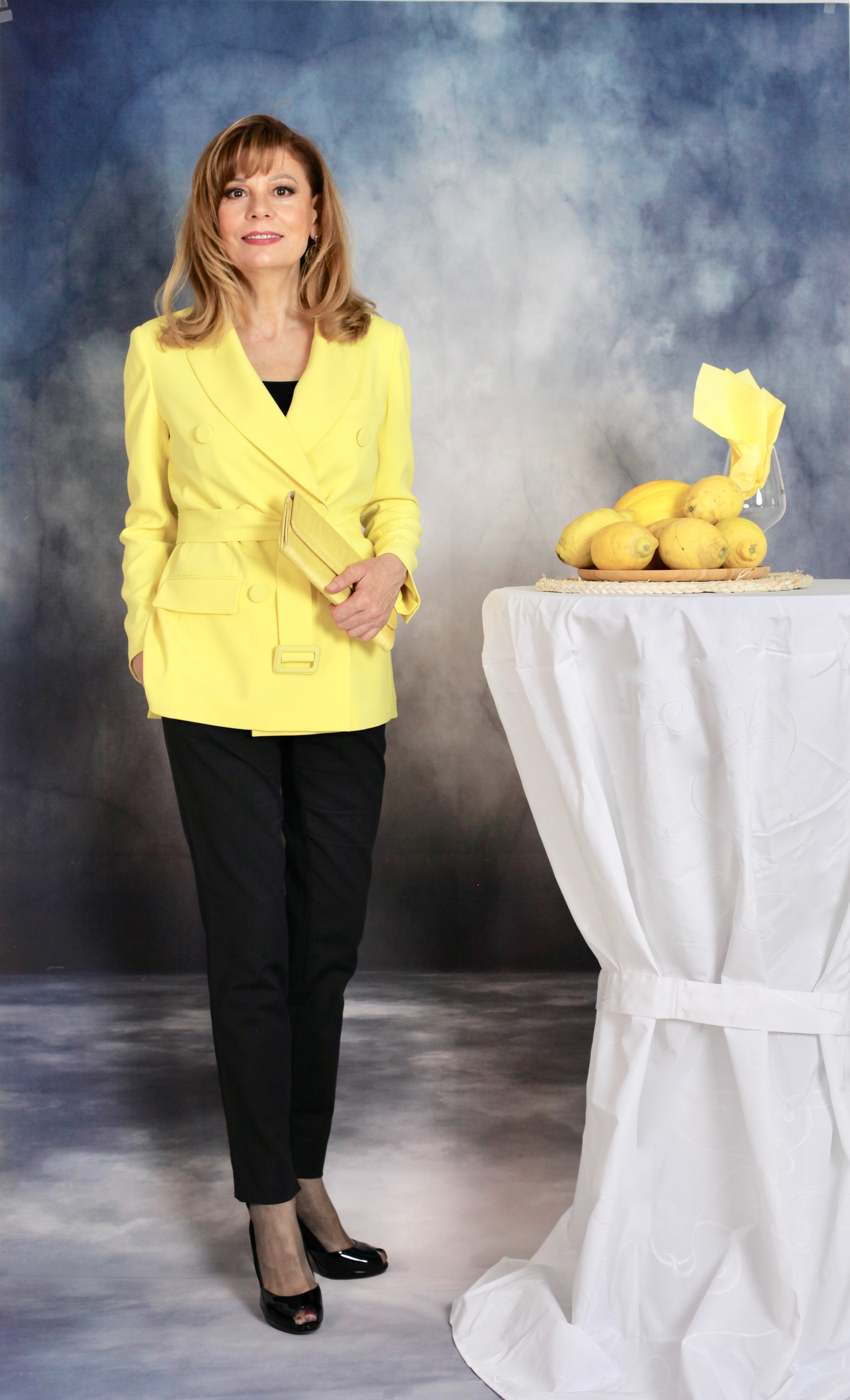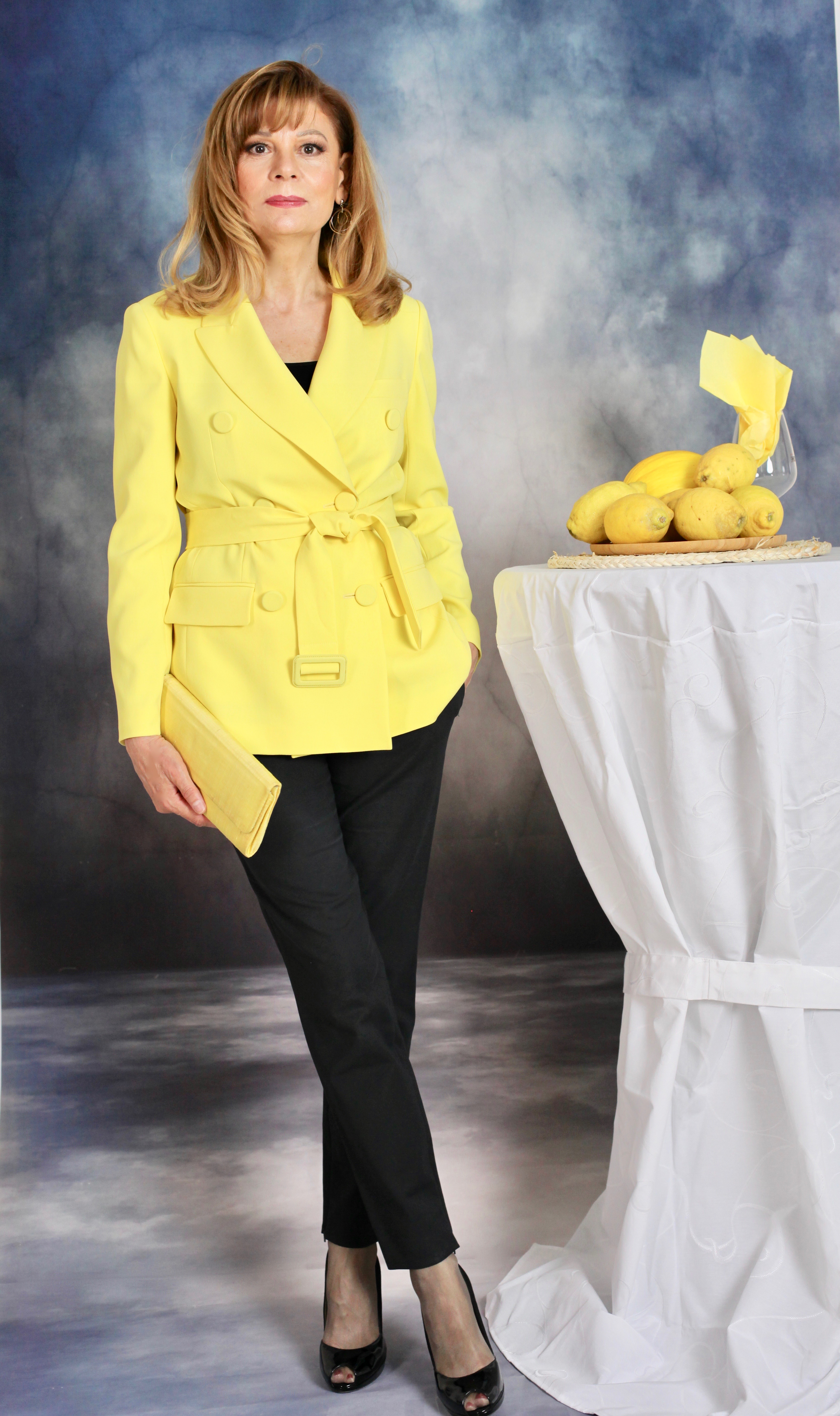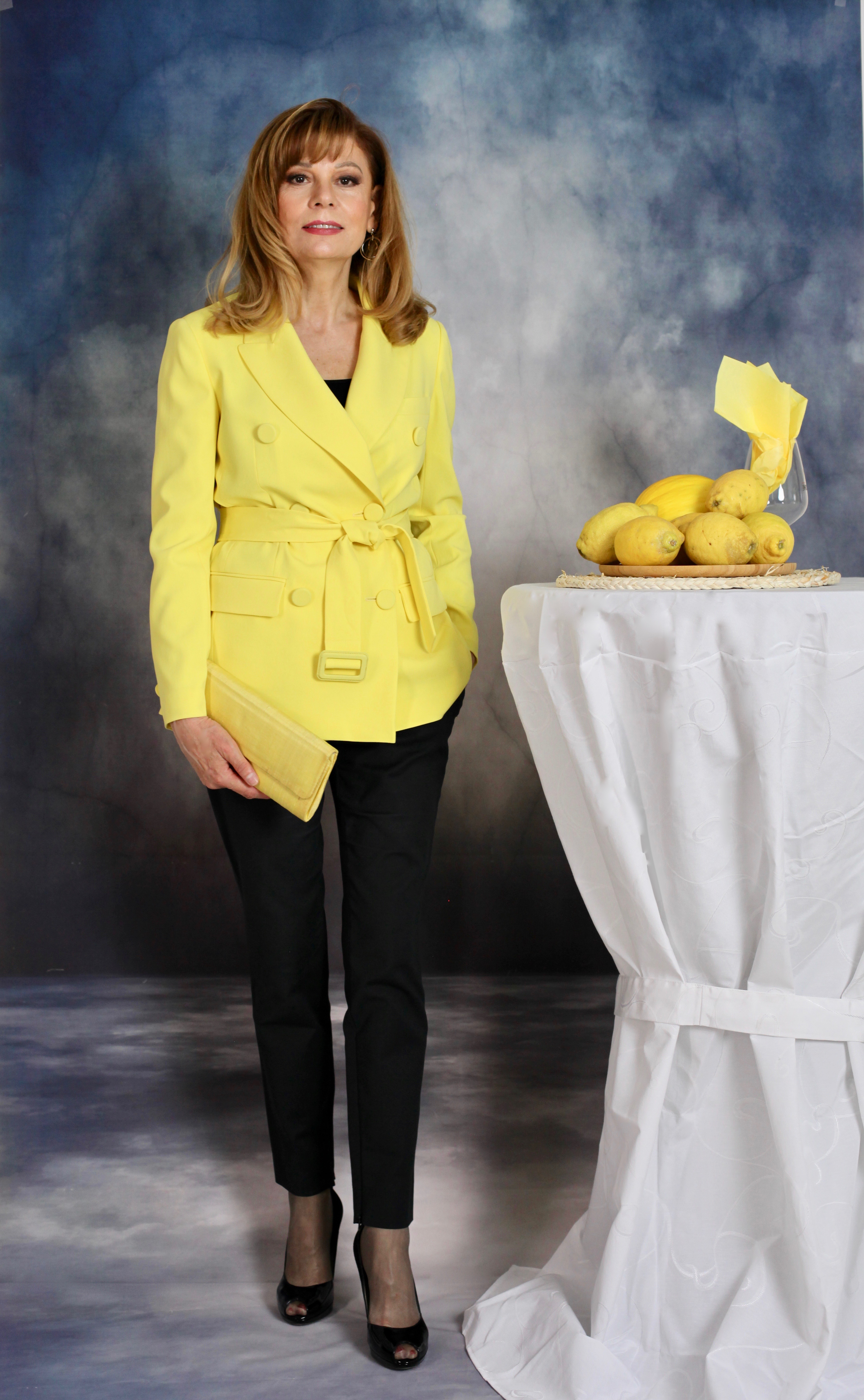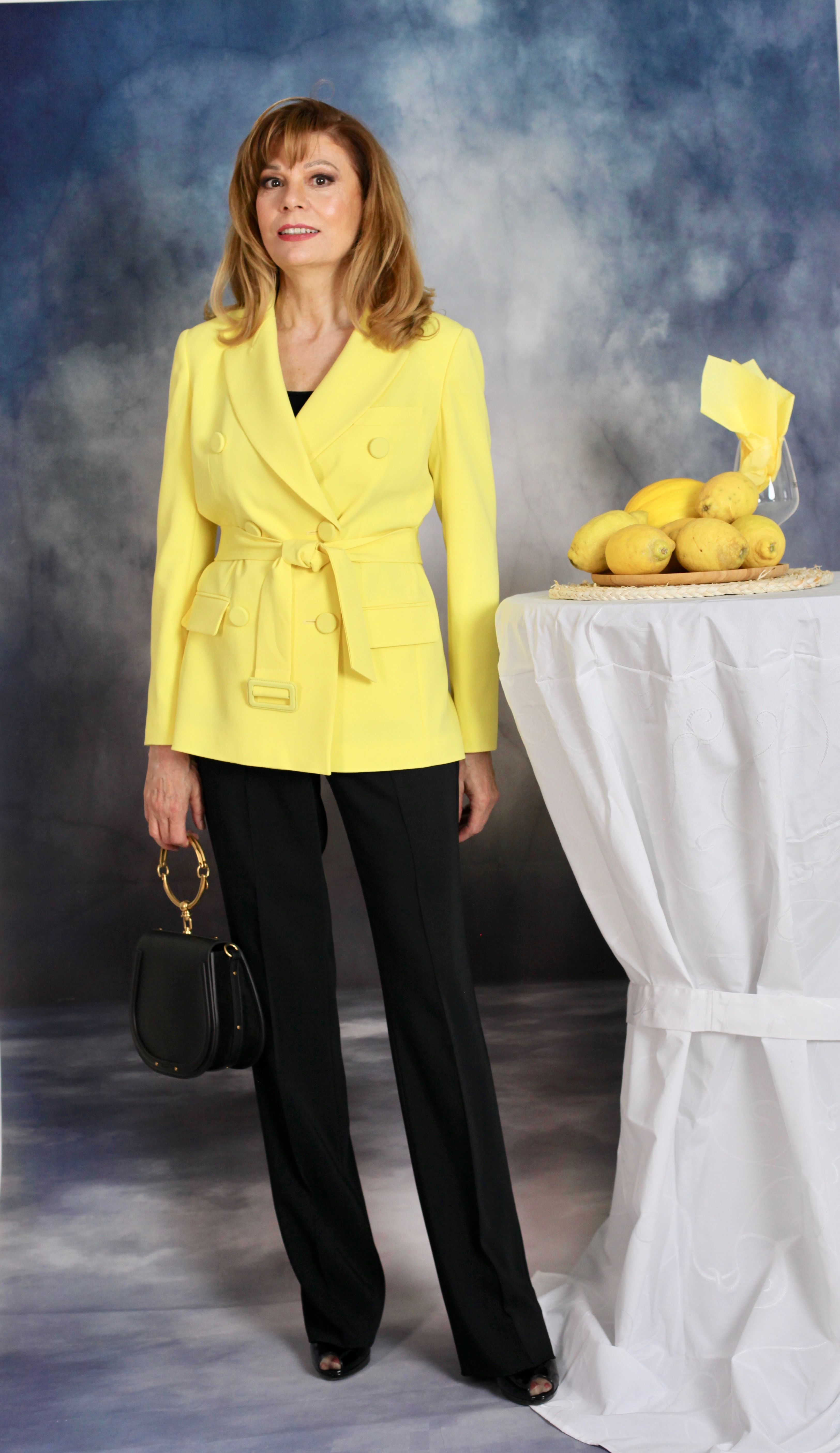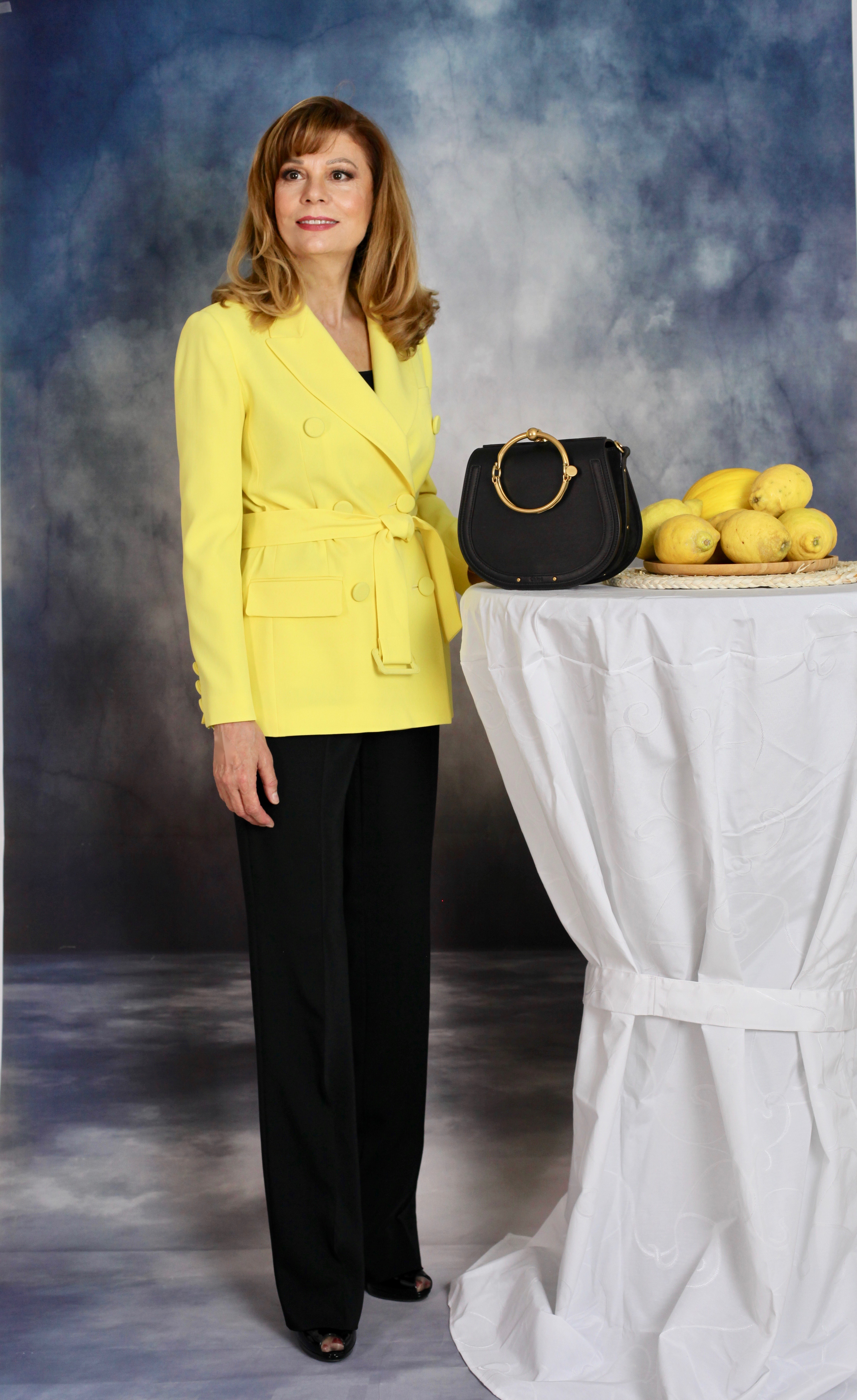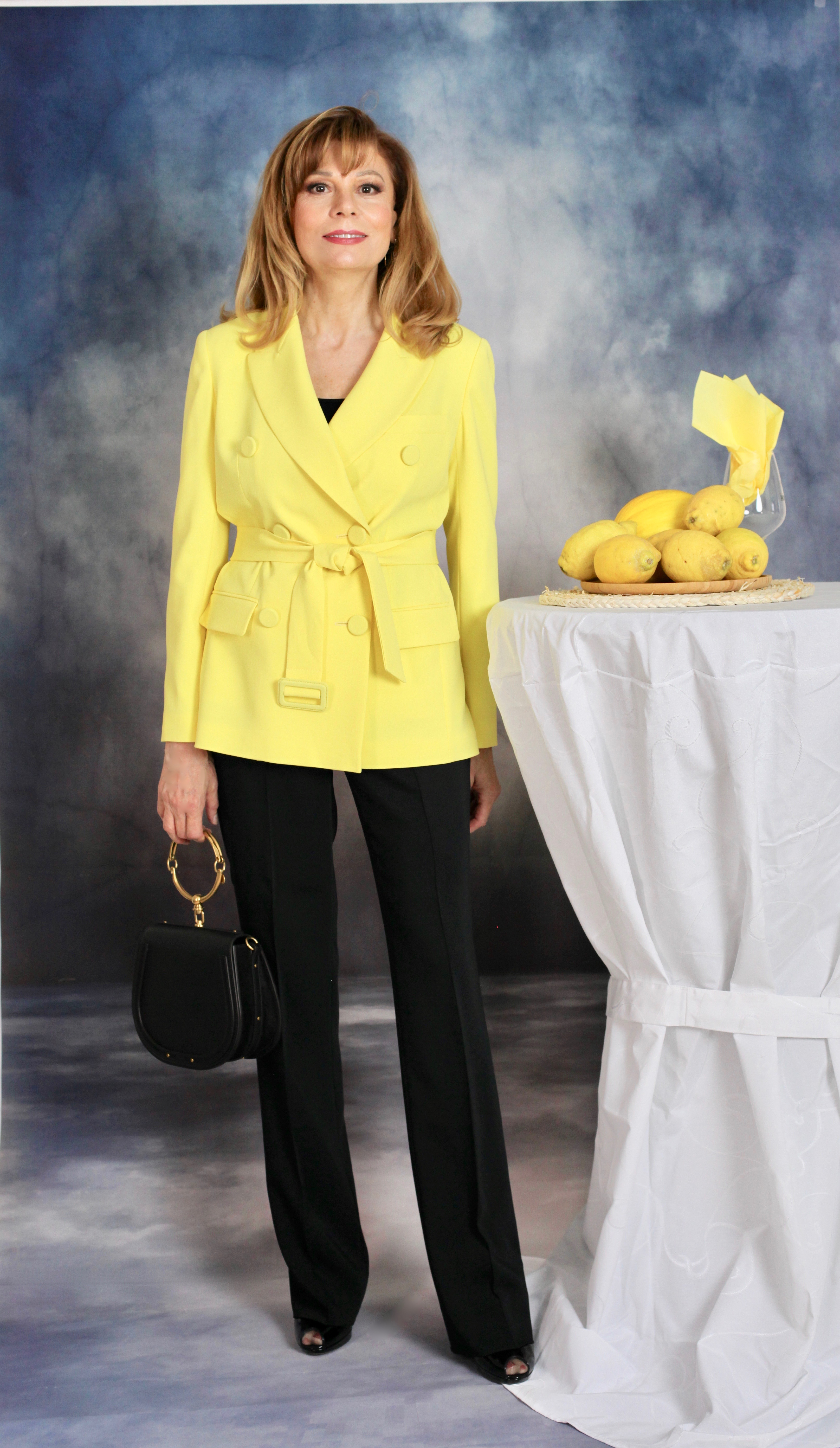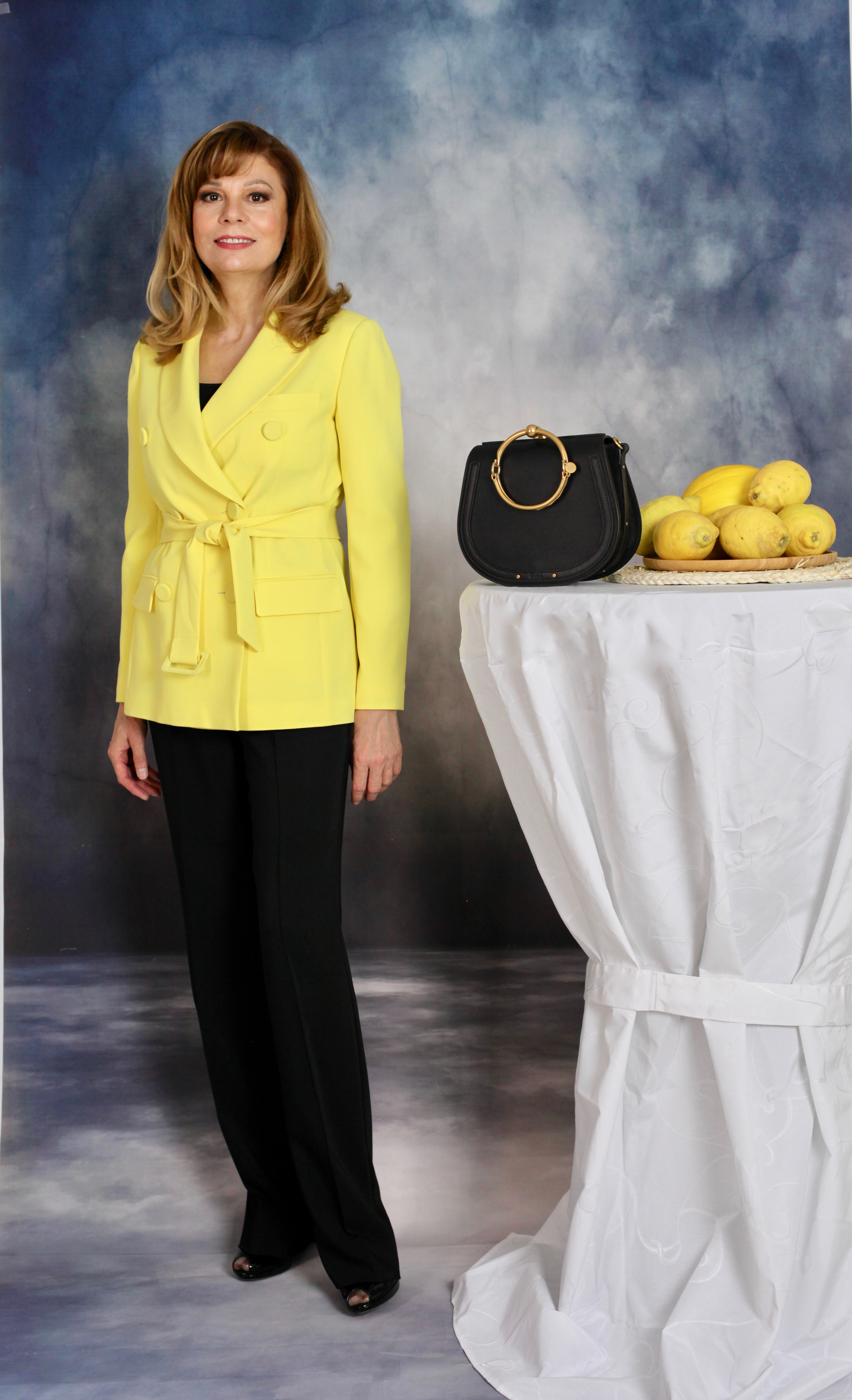 No deal to admit that sales do also cast a spell on me, and this is what I fell for this year. This beautiful vivid lemon-yellow jacket is made from lightweight stretch fabric, so still good even when temperatures are rising. It can be pulled together thanks to a self-tie wrap belt.  
Wear it with cigarette pants in a black slim-leg silhouette for enduring appeal. I will predict you will keep coming back to them season after season.
This classic double-breasted jacket with its peak lapels and six fabric covered buttons also looks marvellous with black slim, straight leg black pants. These flared pants exude effortless elegance with their timeless leg-lengthening silhouette.
What do I wear?
Double-Breasted Jacket
Cigarette Pants
Straight-Leg Pants
Open-Toe Pumps
Bracelet Bag from Chloé
YOU MAY ALSO BE INTERESTED IN:
YELLOW CARDIGAN, BLUE PLEATED SKIRT, BRACELET BAG AND COLOUR MATCHING PUMPS
https://www.mypreferredpieces.com/effortless-outfit-number-6-pleated-skirt/