LEMON POWER PART
2

and

3
Cropped Glamour Cardigan, Slim-Straight Pants, Outstanding Pencil Skirt and Black Patent Leather Pumps 
Charming Outfits with a Gorgeous Cardigan
This time my intention is to combine one outstanding cardigan with pants and a skirt. The result of the styling,  two charming outfits for many occasions.
As you realise going through my posts on lemon power, I have used many times my bright yellow clutch. In this post the same clutch, same lemons! However, this time in combination with a pair of slim-straight pants whose maker is identified by the encrusted iconic logo in front. The pants are crafted from stretch fabric, rendered in a black for easy styling. Giving them proper credit requires a top which is rather short.
That is precisely what this slightly cropped, figure-framing yellow crewneck design cardigan is doing. And even more. Spun from a soft cotton blend, with lace application in pink and yellow for heightened glamour, this eye-catcher features an ultra-feminine design. Almost in hiding are the black patent open toe leather high heels.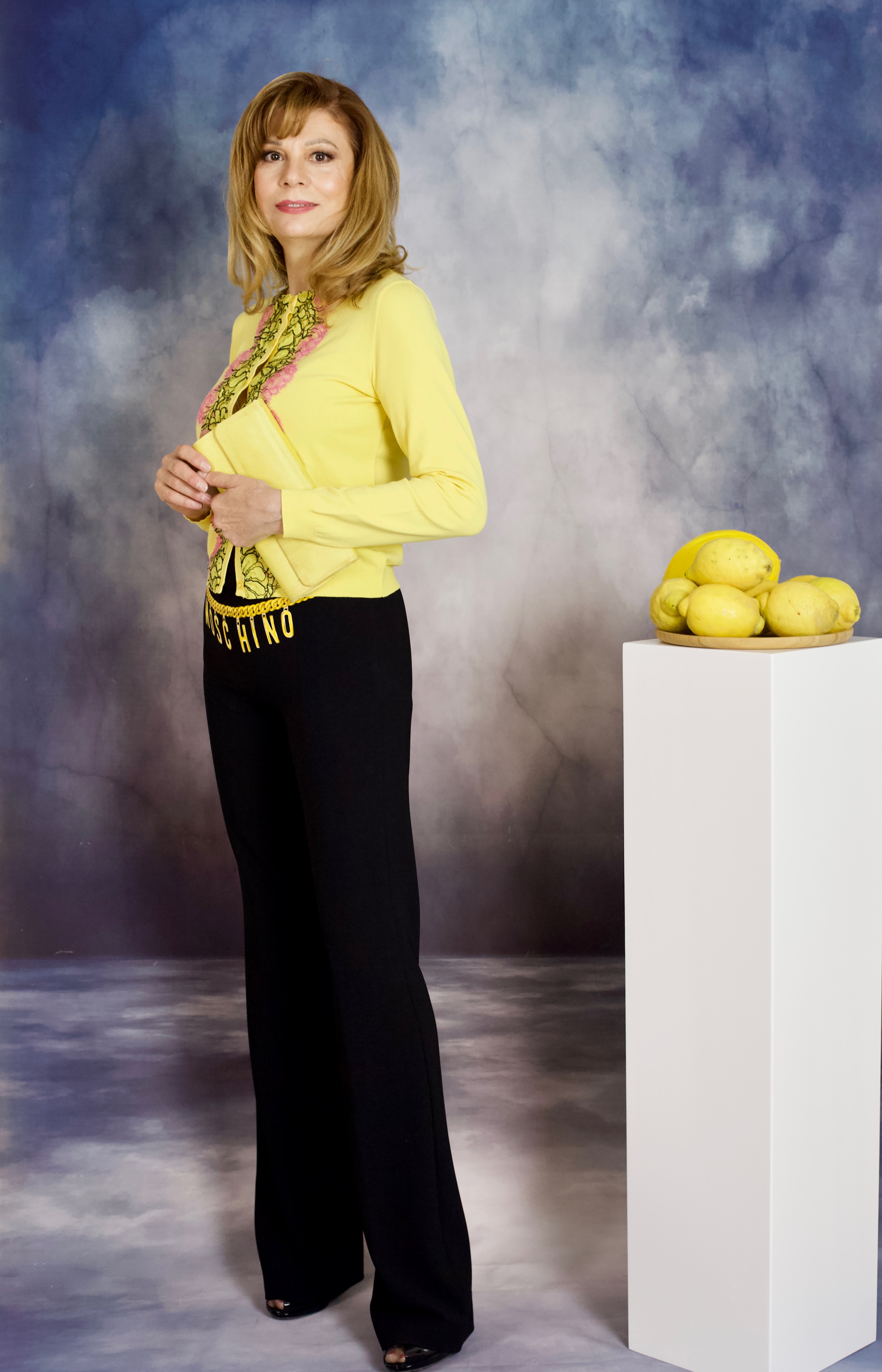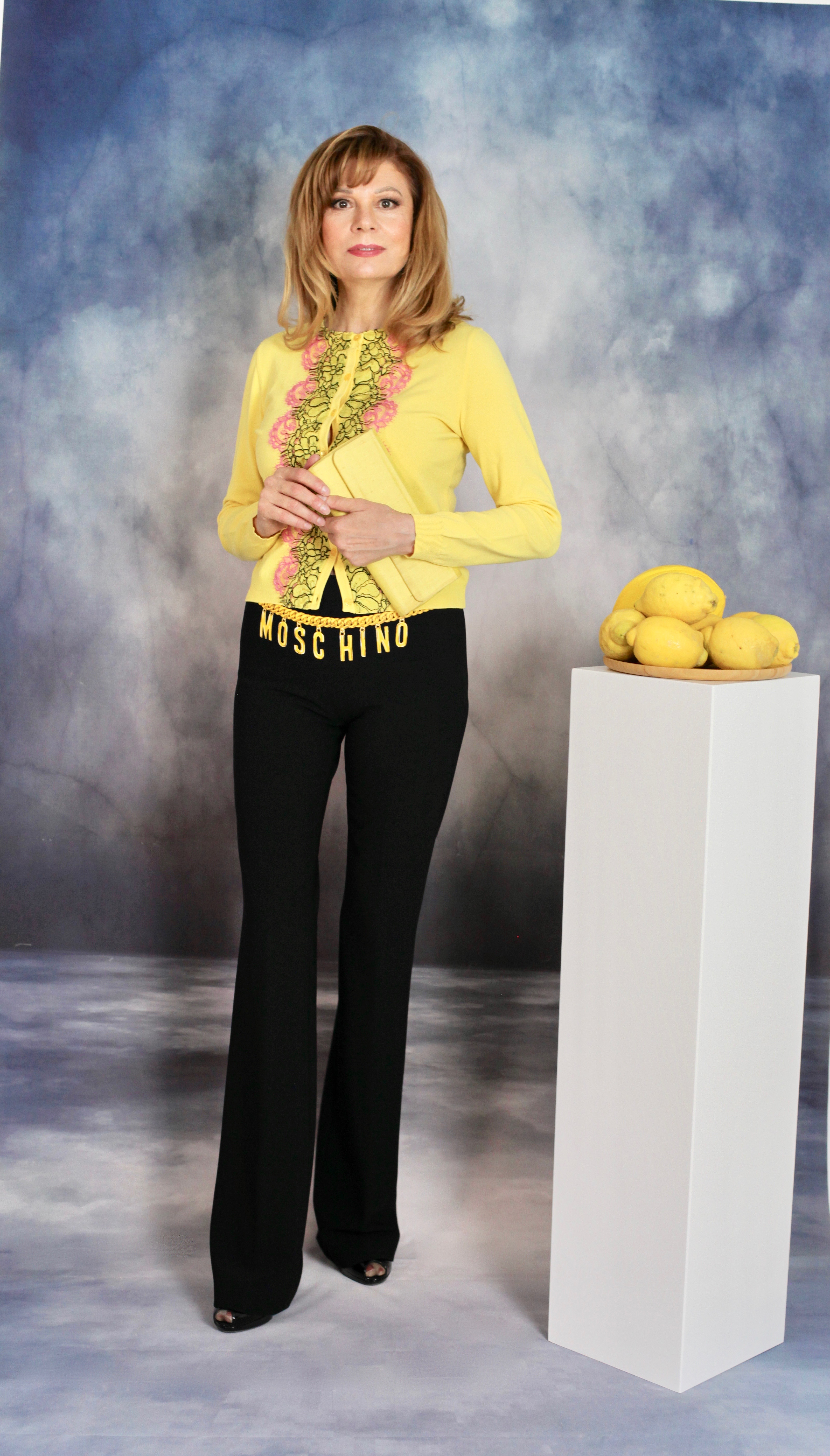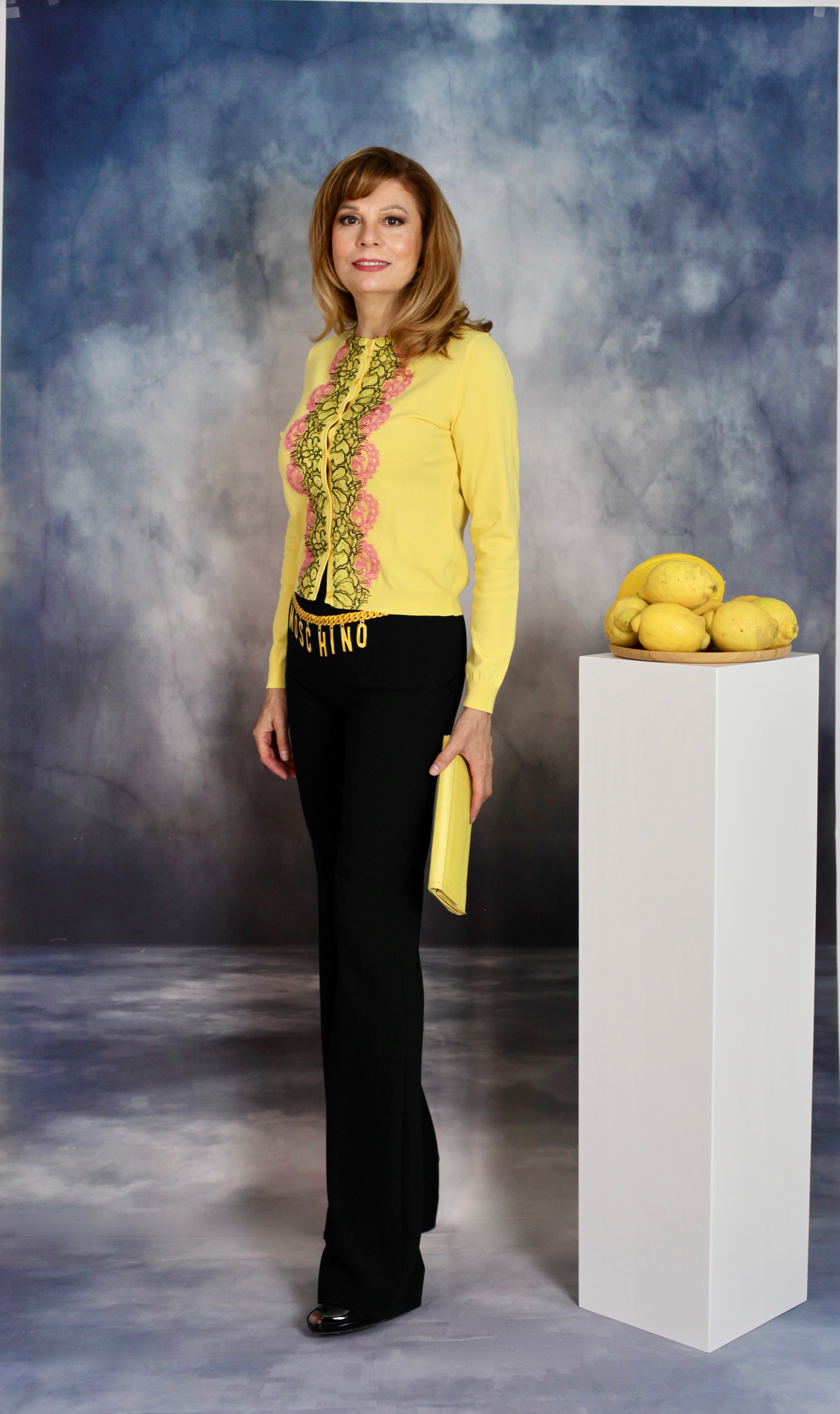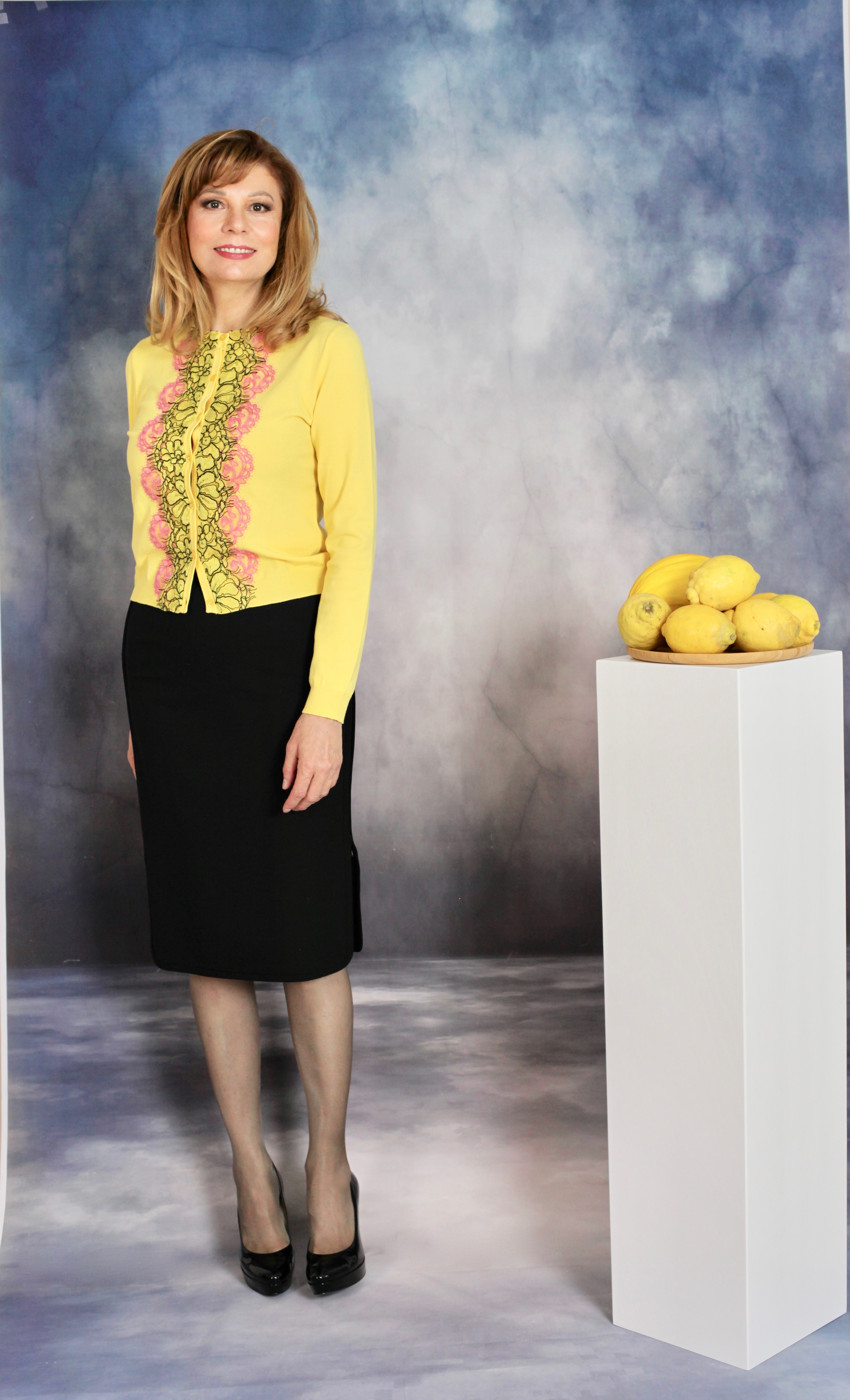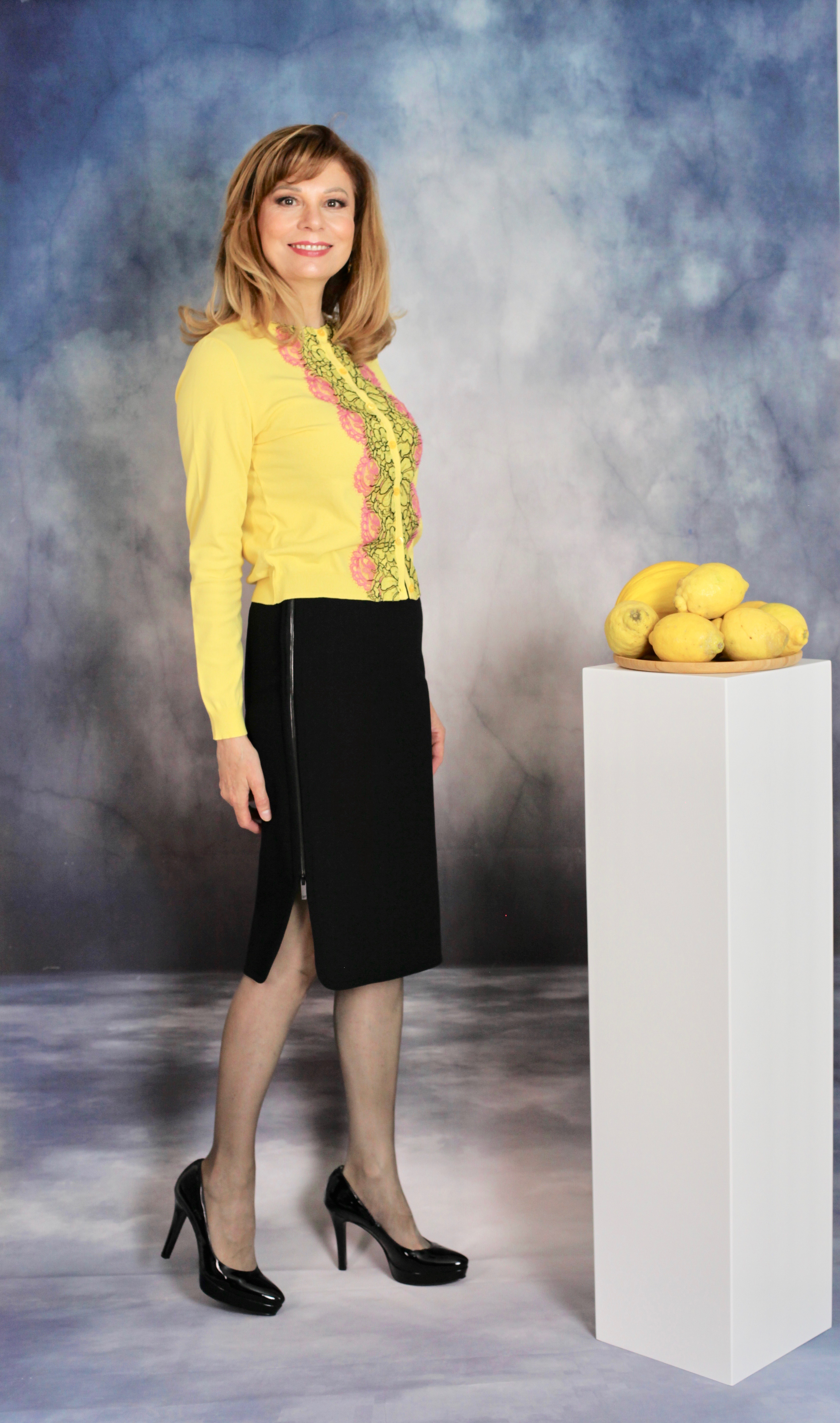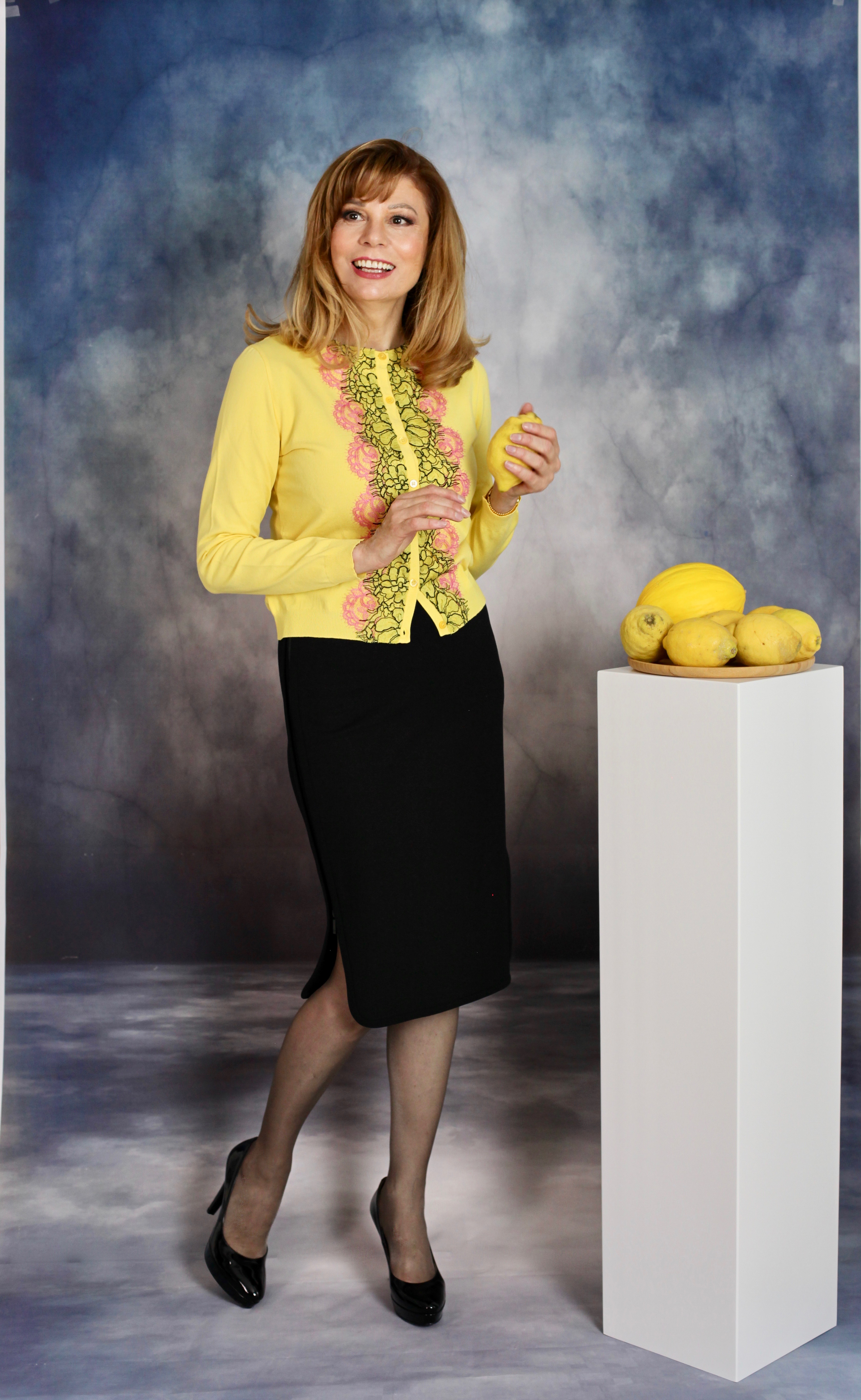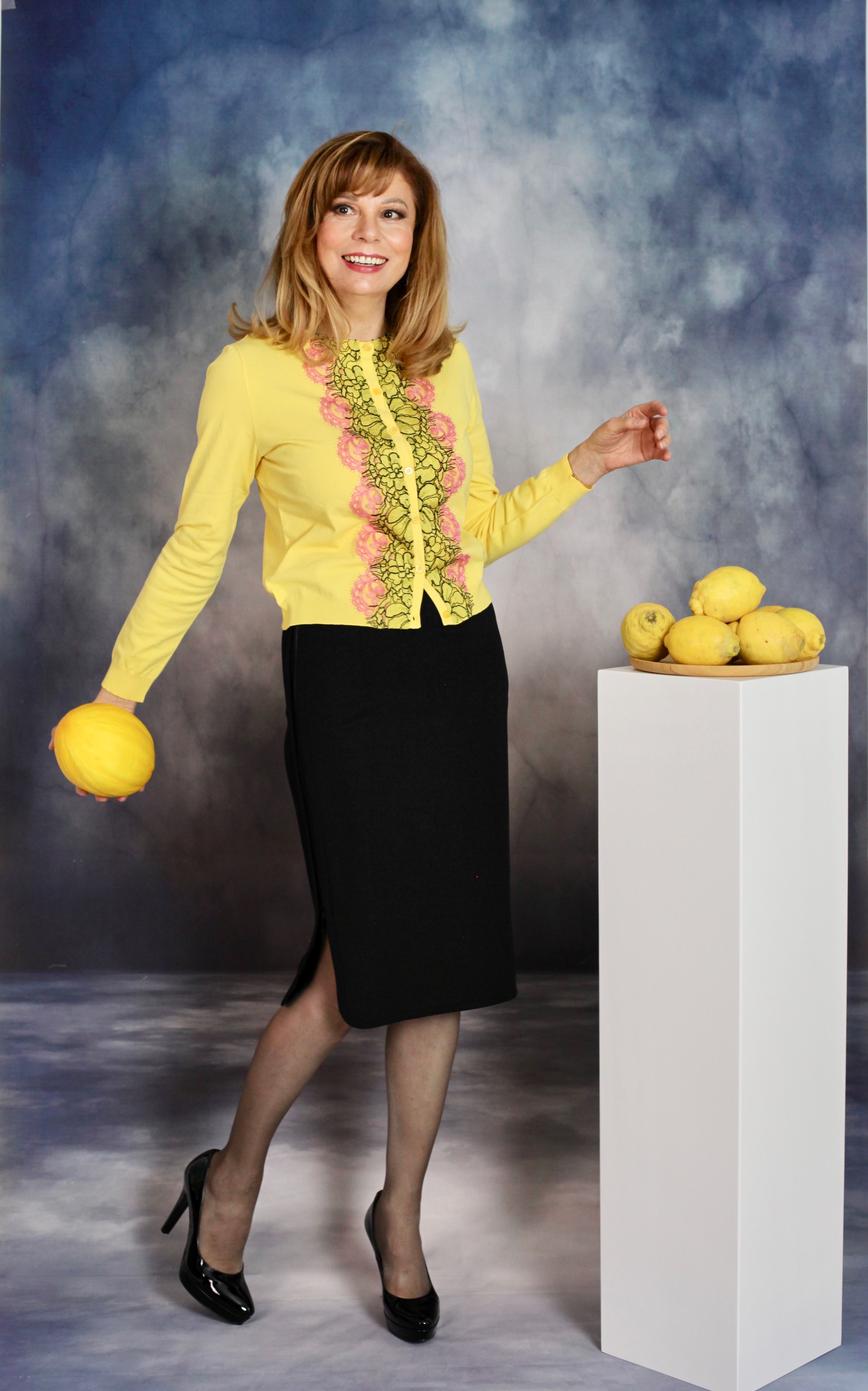 This is not an overbred lemon but a melon! Equally yellow, equally tasty. The cardigan is the same as before, however, now combined with a black pencil skirt zipped from both sides. Apparently, the whole outfit is not suitable for bowling, in particular with black patent leather pumps and food!
What do I wear?
Cropped Lace Embellished Cardigan
Black Stretch Pants
Zipped Pencil Skirt
Black Patent Leather Pumps
YOU MAY ASLO BE INTERESTED IN:
MULTI COLOURED STRIPED DRESS, LEMON-YELLOW LEATHER PUMPS AND CROSSBODY BAG
https://www.mypreferredpieces.com/attractive-outfit-number-4-stripe-dress/