DELICIOUS BREAKFAST with HABERMUS
How about a  delicious Breakfast with Habermus!
I have been diagnosed with lactose intolerance. I have changed my eating habits and avoid dairy products. For breakfast I prepare a "Habermus" , the basis for which is spelt in forms of grains or flakes.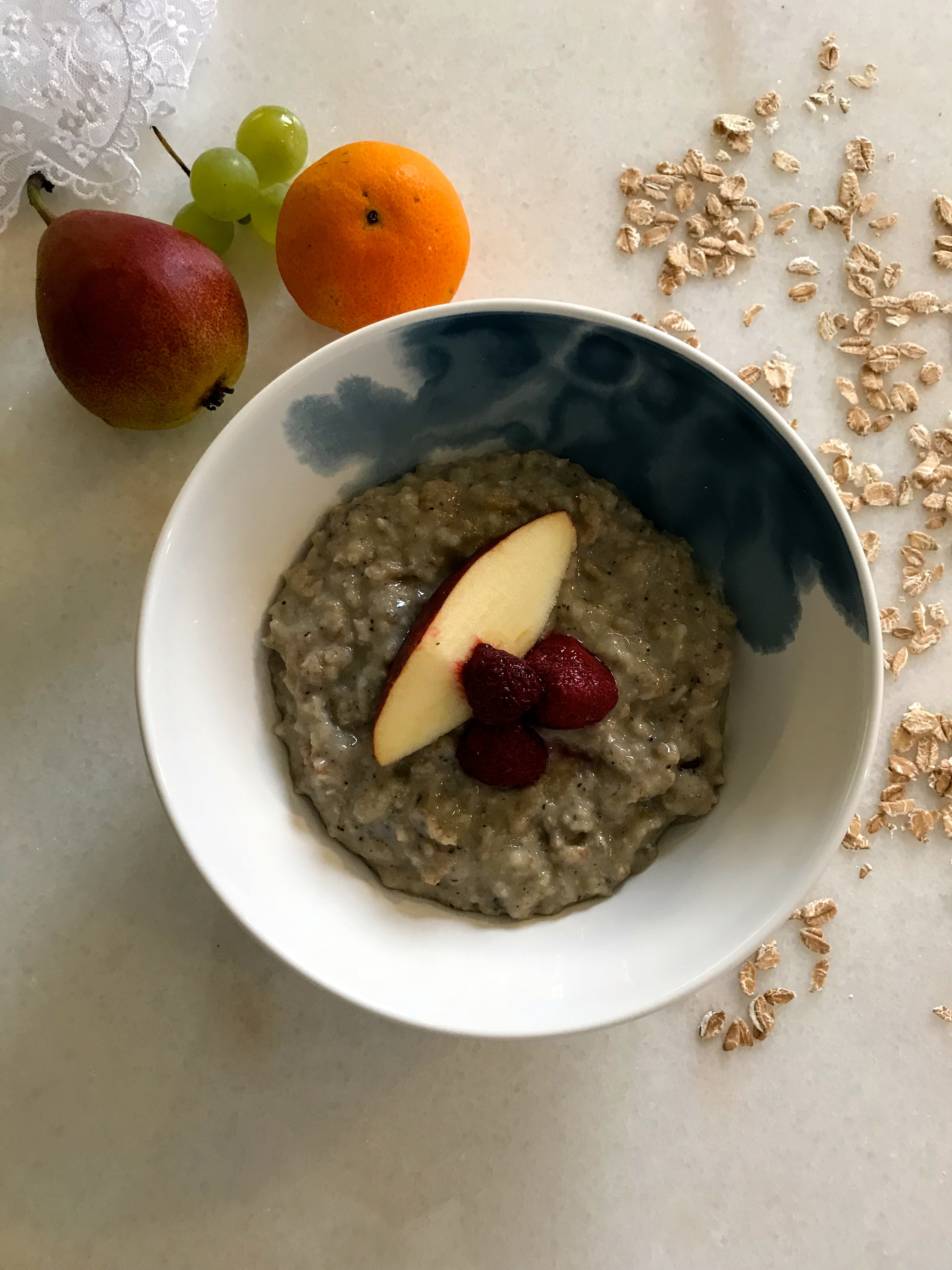 Ingredients
1 cup of spelt grains or spelt flakes
2-3 cups of water
1 Teaspoon honey
Pinch of extract from Galangal,
Pinch of extract from Bertram,
Pinch of Cinnamon
1 sliced apple
1 Teaspoon chopped almonds
1 Teaspoon Psyllium husks 
Juice of 1/2 lemonI 
Preparation
Cook the spelt grains with water for 10 minutes, stir constantly.
Add all the other ingredients, except almonds and psyllium.
Serve the "Habermus" topped with almonds and psyllium
Squeeze lemon over the it.
I generally replace some water with almond milk and add raisins. You can also mix spelt grains and spelt grit. The spelt grit provides a consistency  similar to porridge.
The chia seeds is an additional ingredient you can add to your "Habermus".
The "Habermuss"  provides me with the energy I need in the morning.
WERMUT-TRANK
I am a fun of the Wermut-trank recommended by Hildegard von Bingen. I take the Wermut-trank every second day from May to October in the morning before having breakfast . Not more than 15-20 ml. It warms up the stomach and helps with the digestion.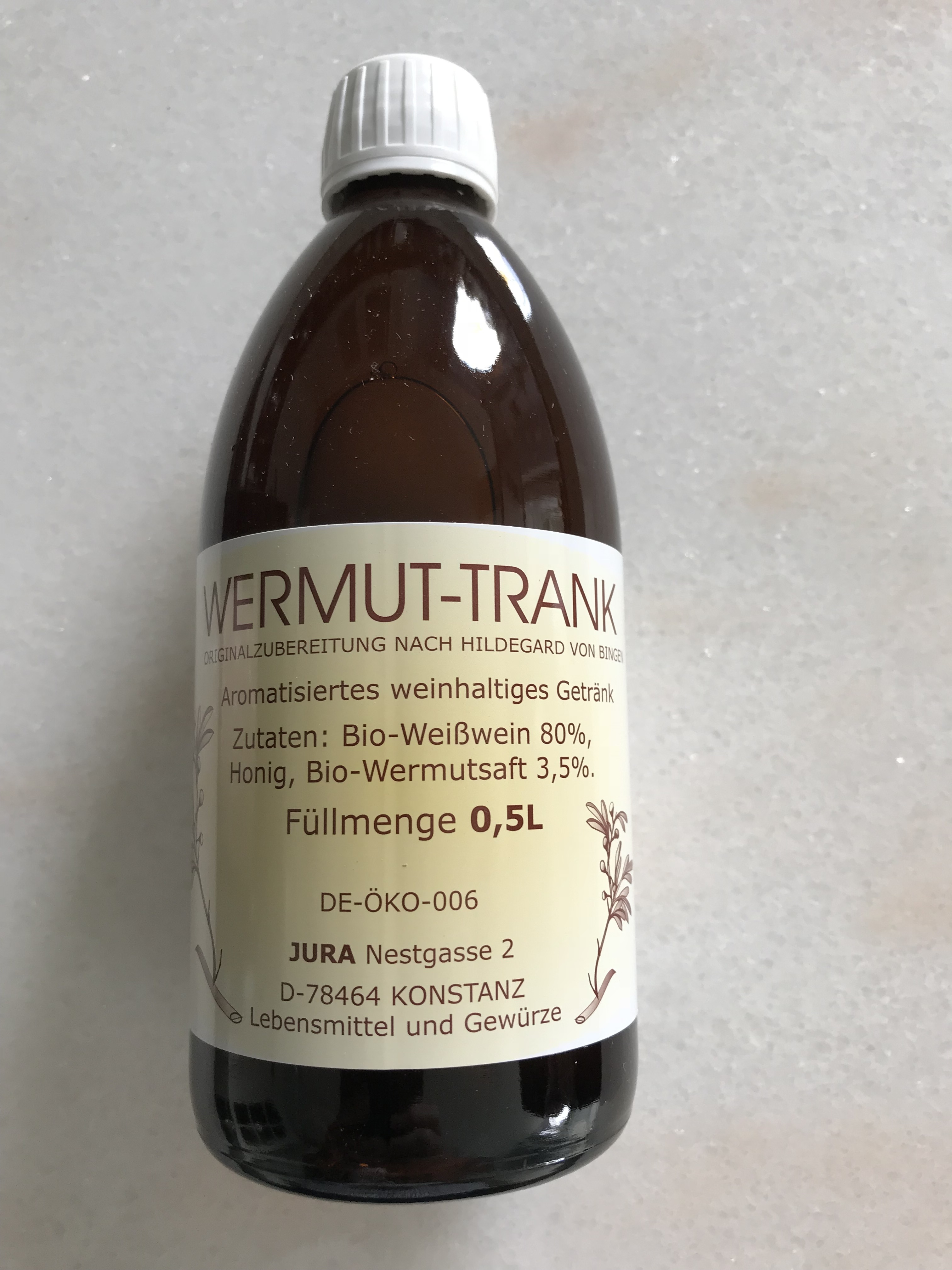 YOU MAY ALSO BE INTERESTED IN:
EXCELLENT TEO&BIA HAZELNUT CREAM – CREMA ALLA NOCCIOLA
https://www.mypreferredpieces.com/theo-and-bia-hazelnut-cream/