Protect Yourself and Your Coat  
  

Cobalt Blue Trench Coat styled with Black and Orange Accessories
This week I am presenting my 3rd coat, the exceptional trench coat in: 
A FASCINATING COBALT BLUE COLOUR
Give your Outwear Edit a wardrobe refresh with this exceptional Trench Coat piece. Made from shiny cotton blend poplin in a cobalt blue, this double-breasted trench coat design is defined by its peaked lapels, logo-adorned golden metal buttons and belted waist. I have styled it with Black Vintage Glamour Point-Toe Silhouette Pumps, detailed with a Sweet Patent Leather Bow at the front. I added a contrasting Clutch in Suede Leather for a feminine finish.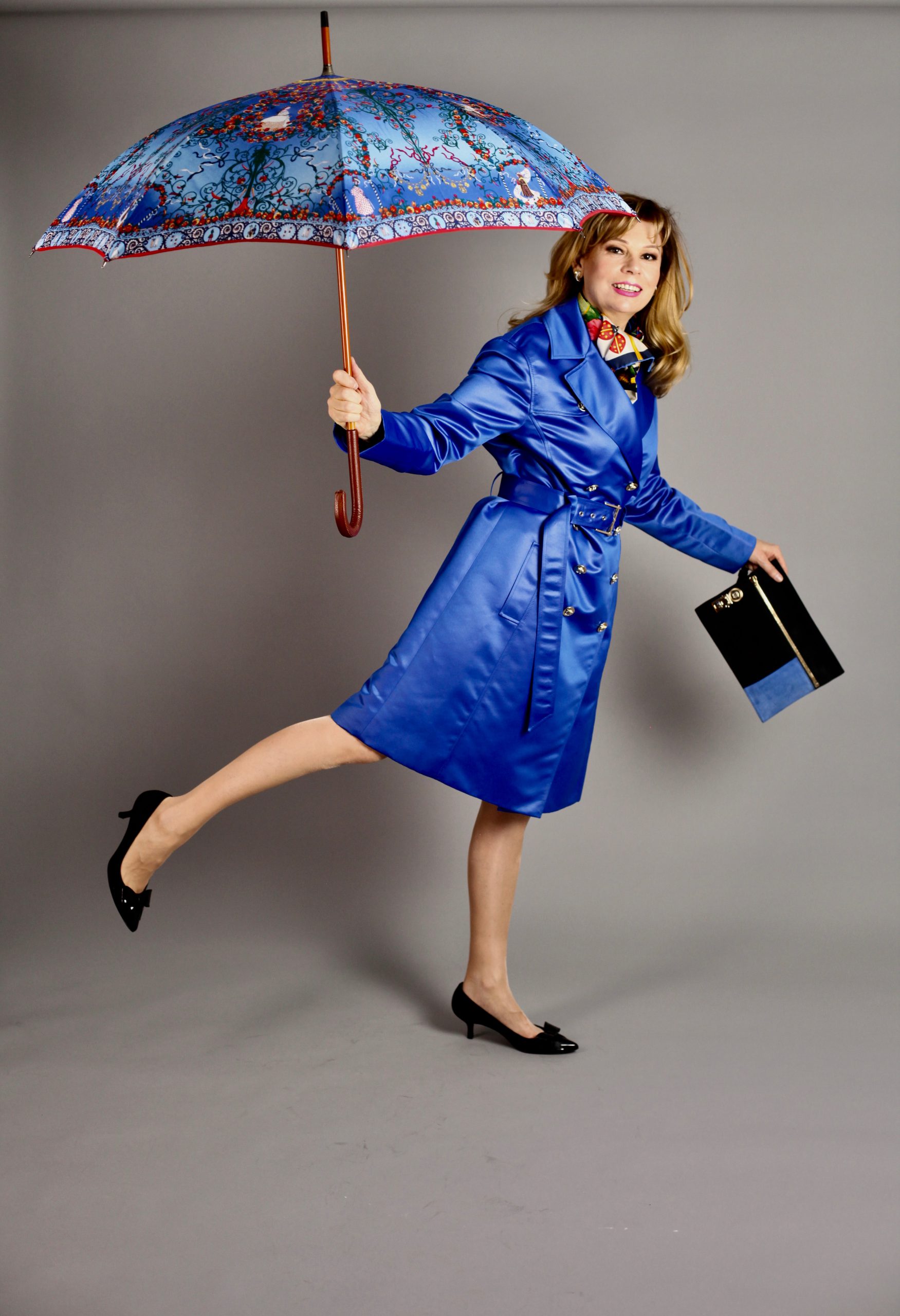 MARY POPPINS
Mary Poppins shows us that an umbrella can even be more than cover from rain: a tool for transportation! This American  musical fantasy film produced in 1964 by  Walt Disney and based on  P. L. Travers`s book series stars  Julie Andrews  in her feature film debut. The story is about a self-hiring nanny at a dysfunctional family in Edwardian London who employs her unique brand of lifestyle to improve the family's dynamic.
Picture downloaded from Pinterest
When Mr. Banks – surprisingly a banker – returns home he learns from his wife that their nanny has left their service after their children have run away for the fourth time this month. While he advertises for a stern, no-nonsense nanny, his children come up with their own advertisement for a kinder, sweeter nanny.
Mr. Banks rips up their letter and throws the scraps in the fireplace, but the remains of the advertisement magically float up and out into the air. This is where Mary Poppins, the nanny descending from the sky with an umbrella comes into play.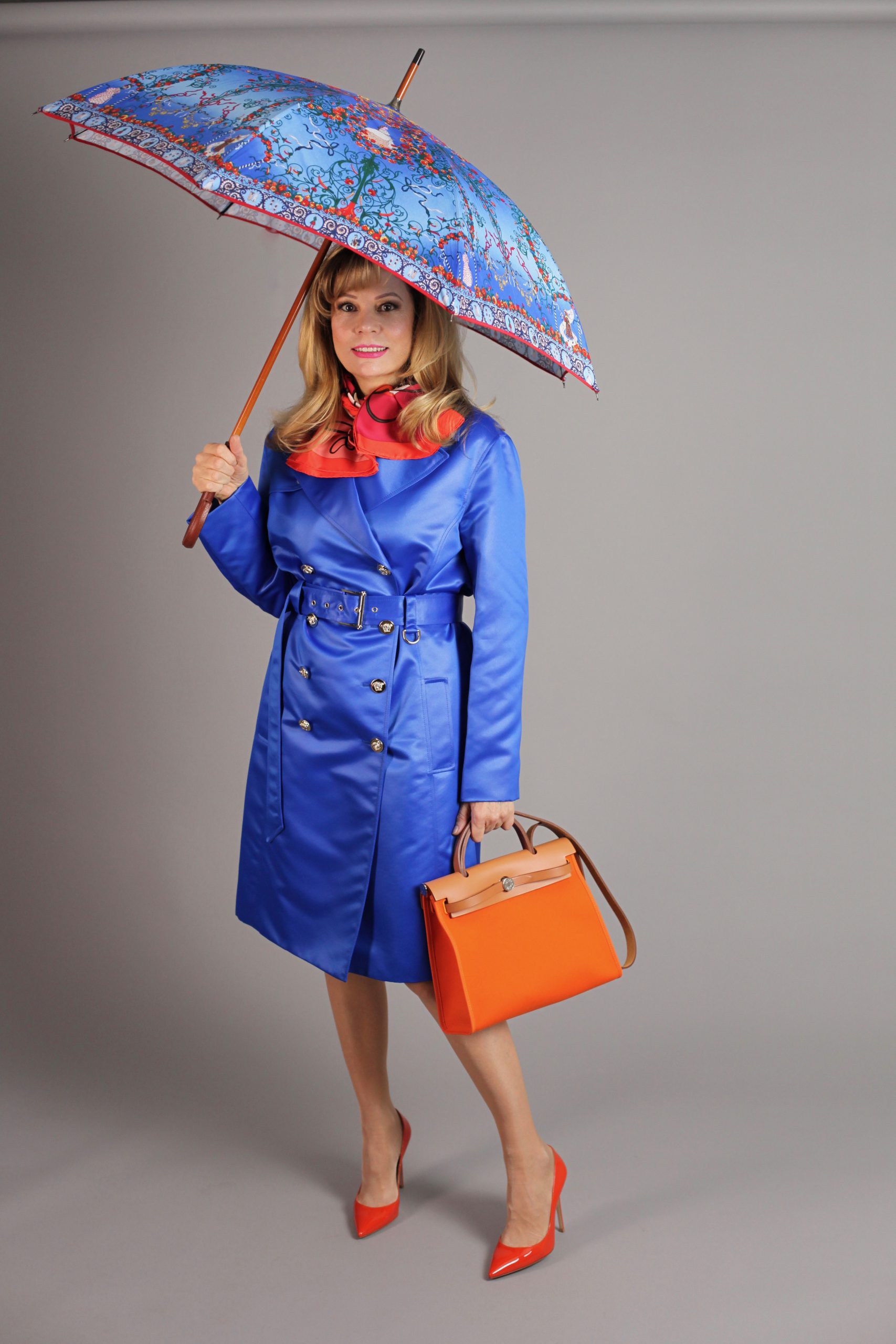 Presenting herself to Mr. Banks,  Mary Poppins calmly produces the children's restored advertisement and matches with its requests but also promises the astonished banker she will be firm with his children. As Mr. Banks puzzles over the advertisement's return, Mary Poppins hires herself, and she even convinces him that it was originally his idea. Perhaps by saying:
Supercalifragilisticexpialidocious!
What? This word is a Compound Word, and said to be made up of these words: super- "above", cali– "beauty", fragilistic- "delicate", expiali- "to atone", and –docious "educable", with all of these parts combined meaning "Atoning for educability through delicate beauty."
True, the Oxford English Dictionary defines the word as "a nonsense word, originally used especially by children, and typically expressing excited approbation', however, popularised in the above film it is used as the title of a song and defined as "something to say when you have nothing to say".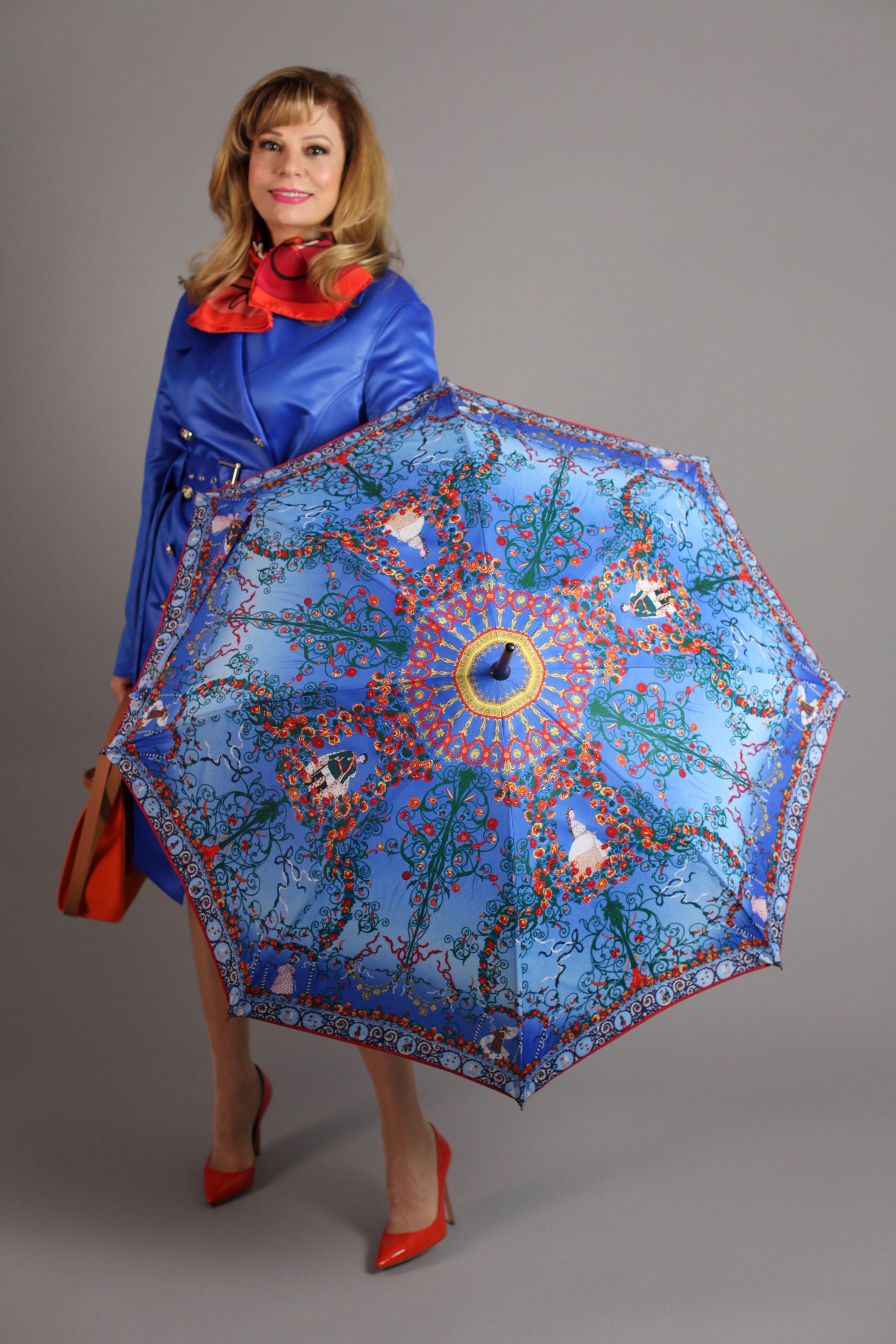 ACCESSORIES
Now there is something to say about these orange Patent Leather Pumps. Together with a Bag made of orange toile and brown leather and a Silk Scarf, they complete the rainy weather look.
YOU MAY ALSO BE INTERESTED IN:
https://www.mypreferredpieces.com/protect-yourself-and-your-coat-2/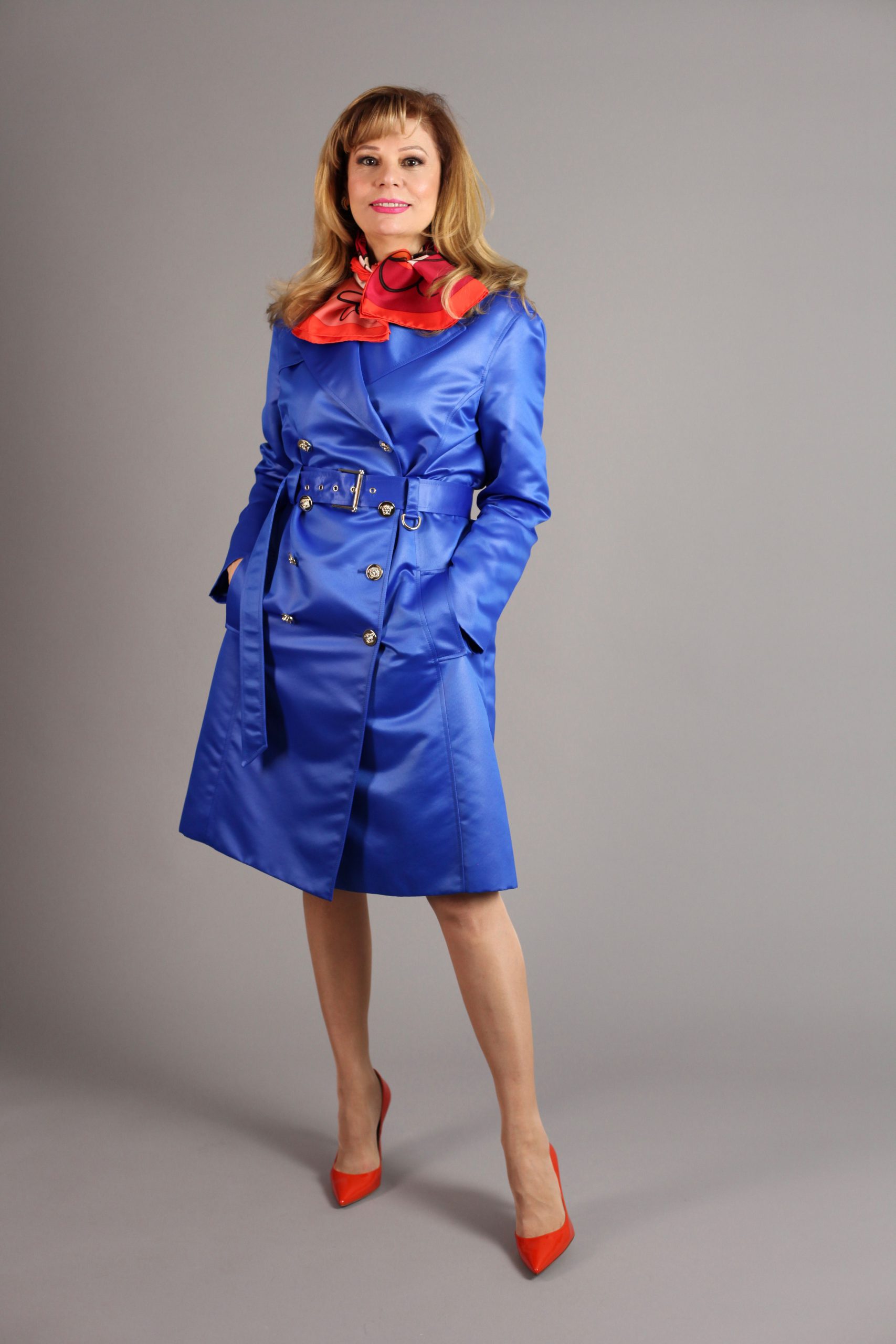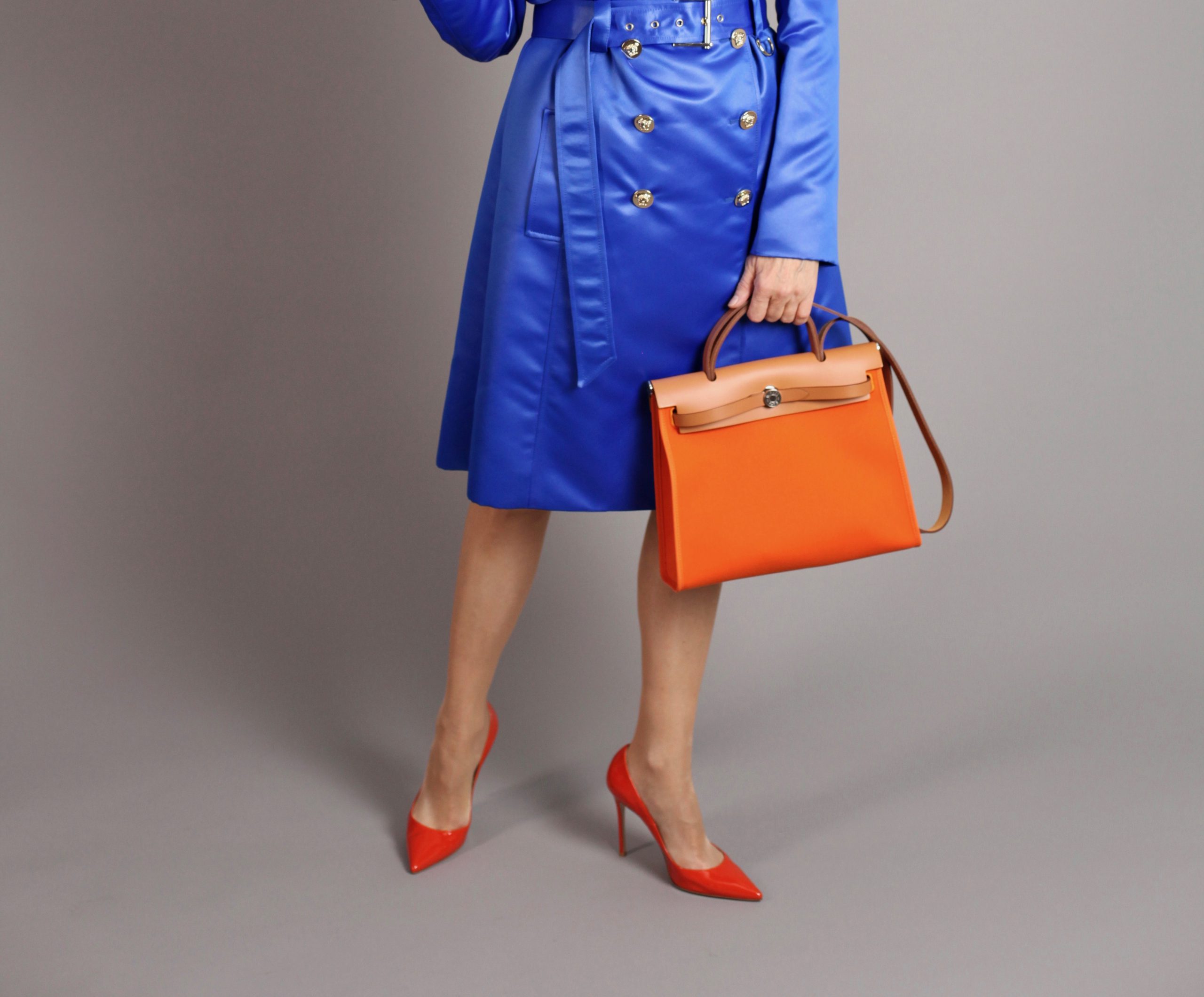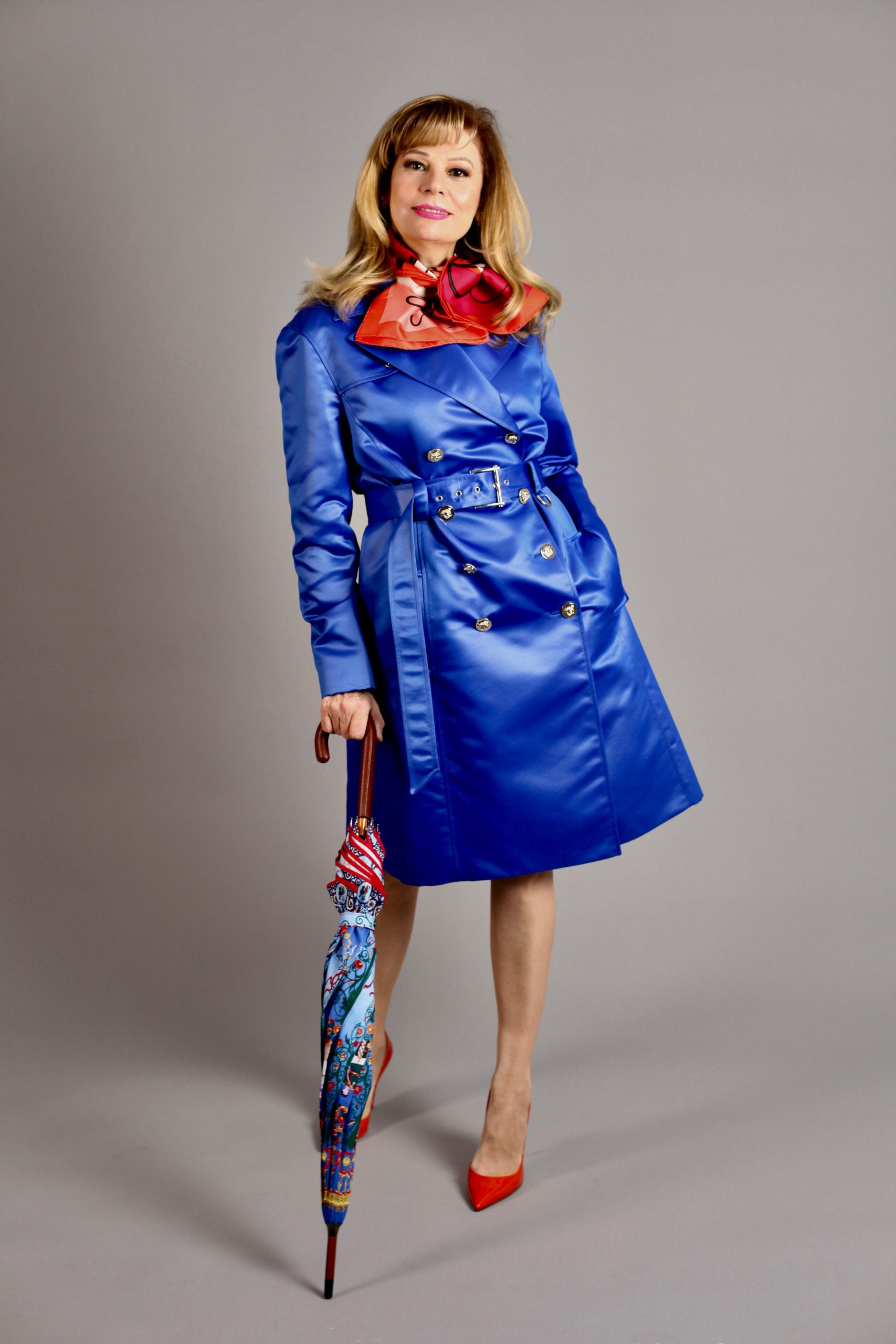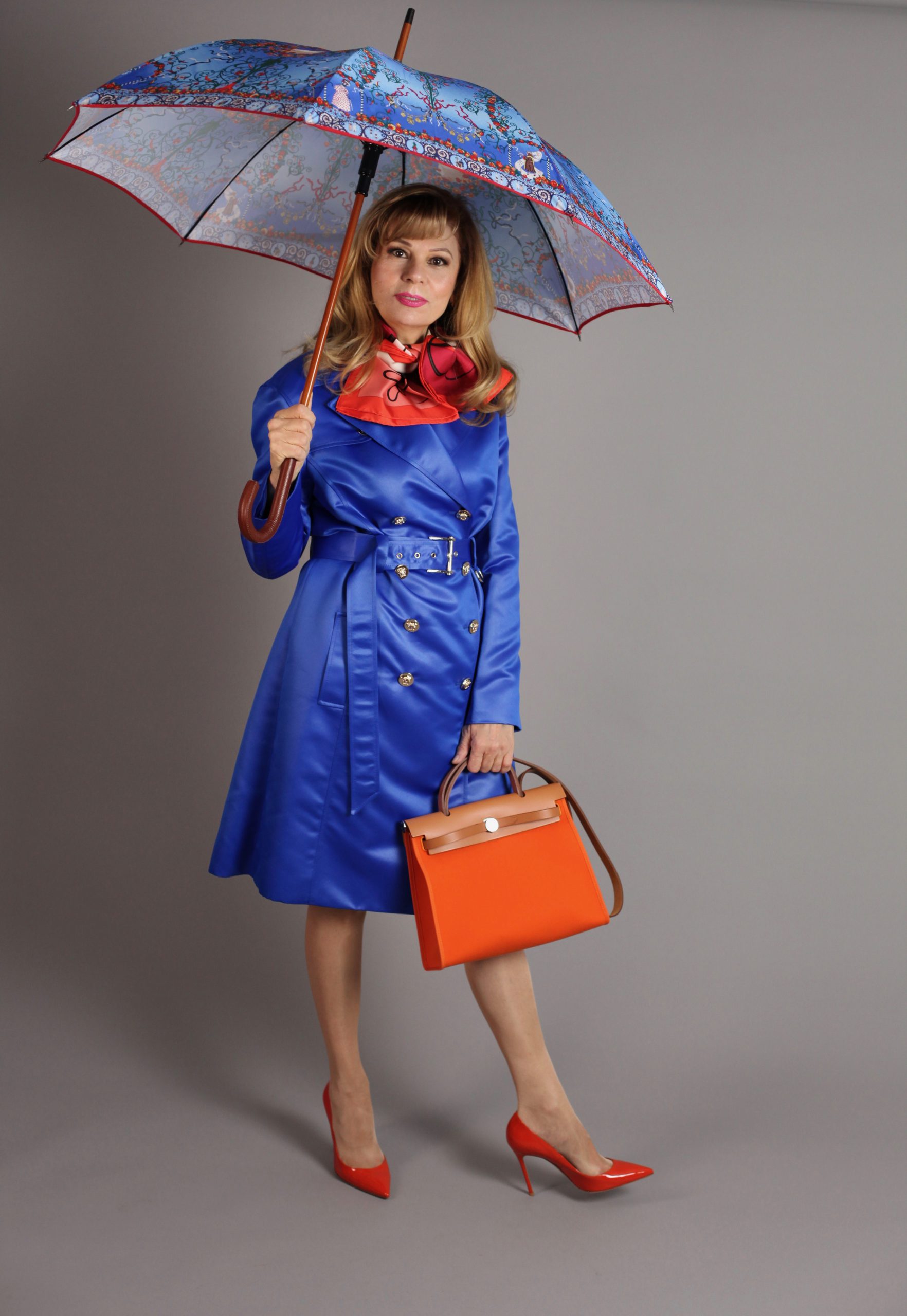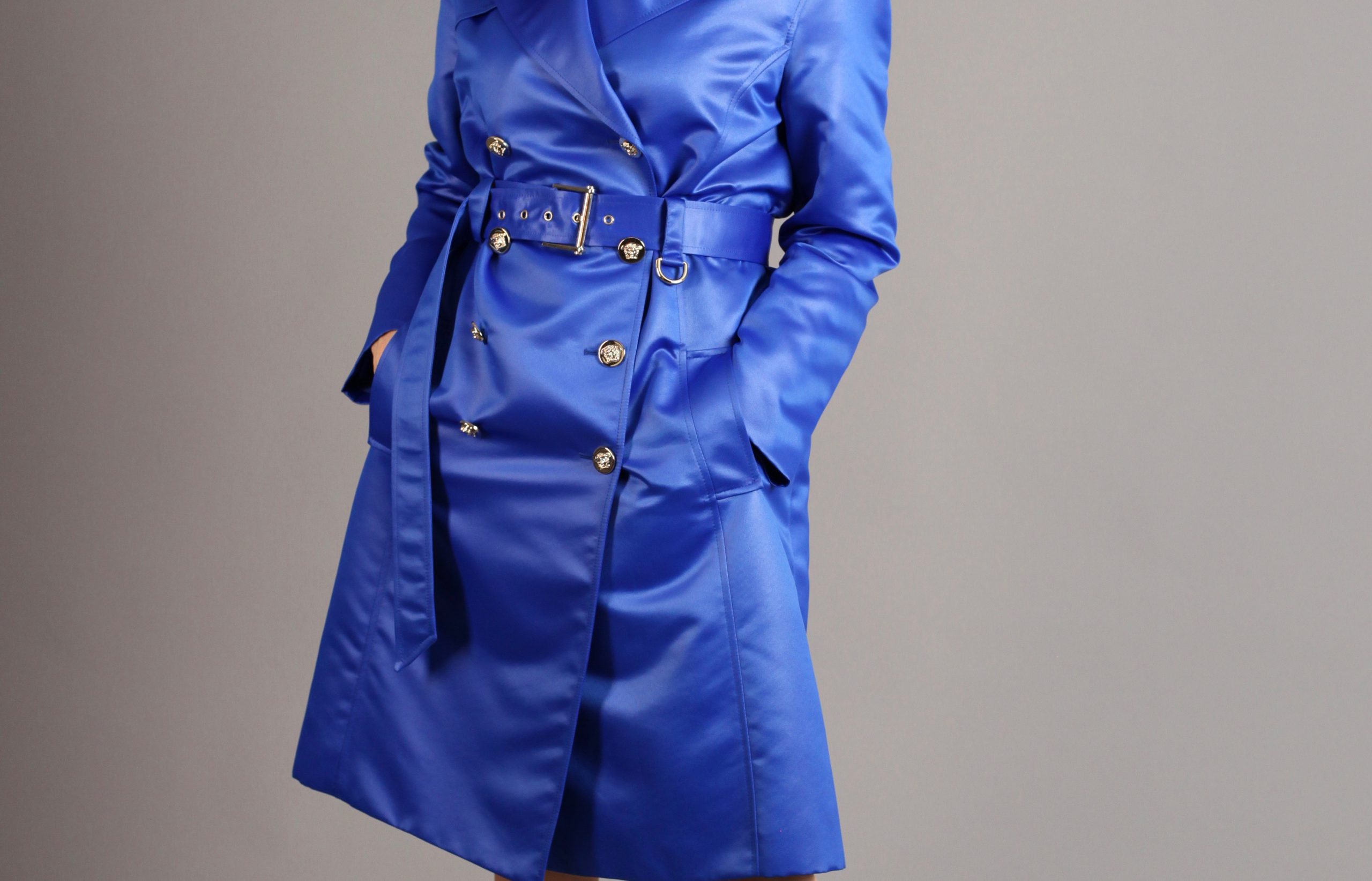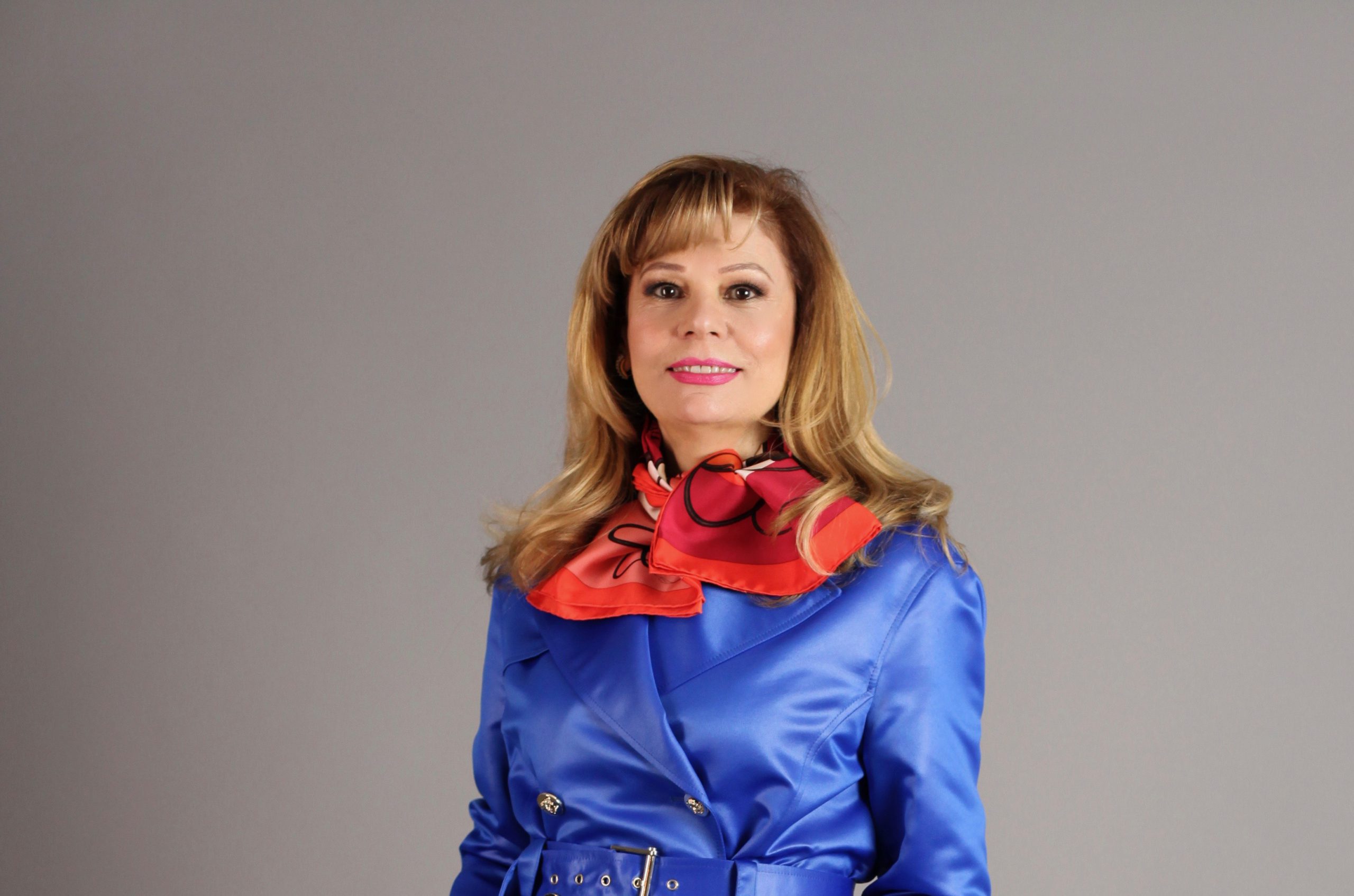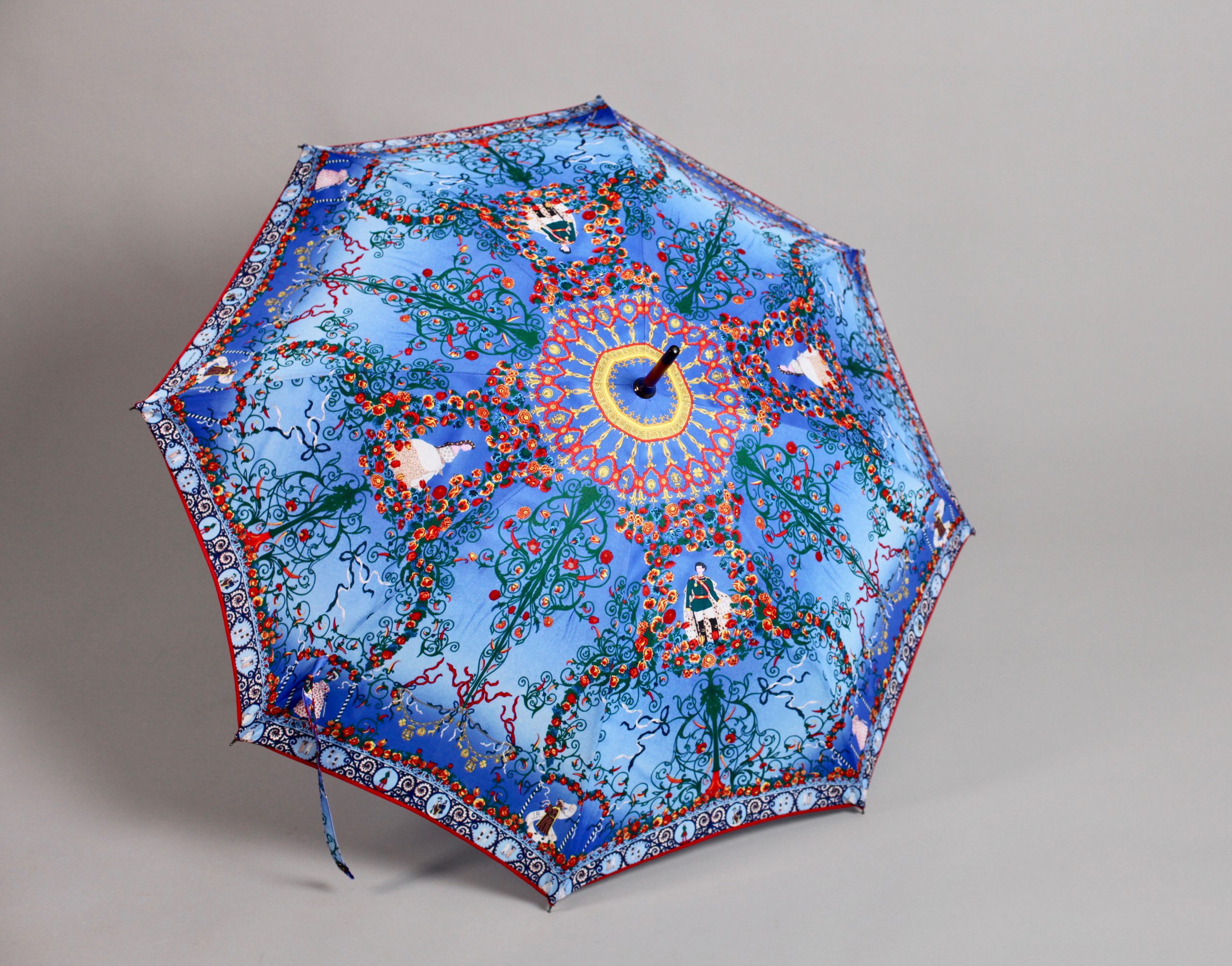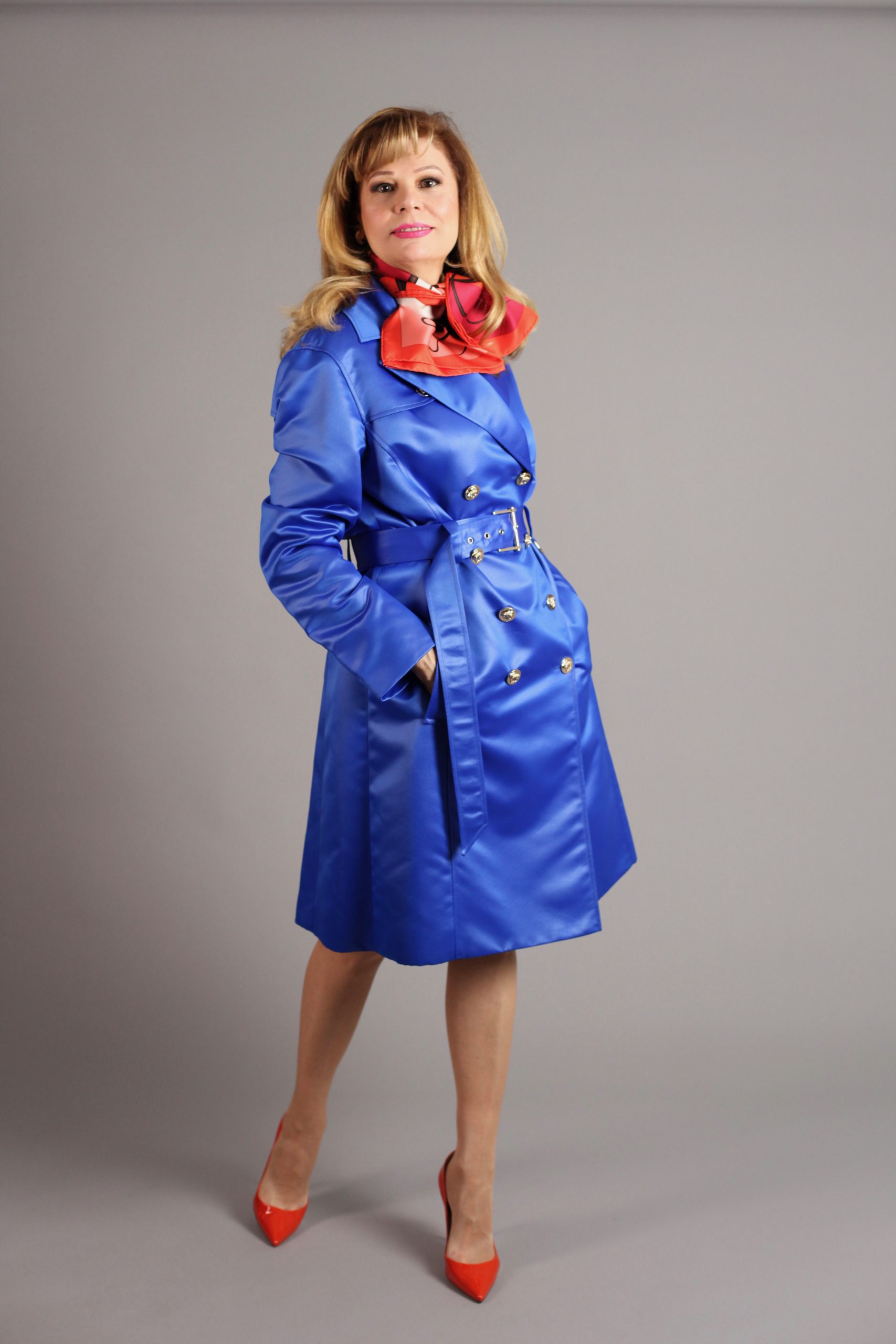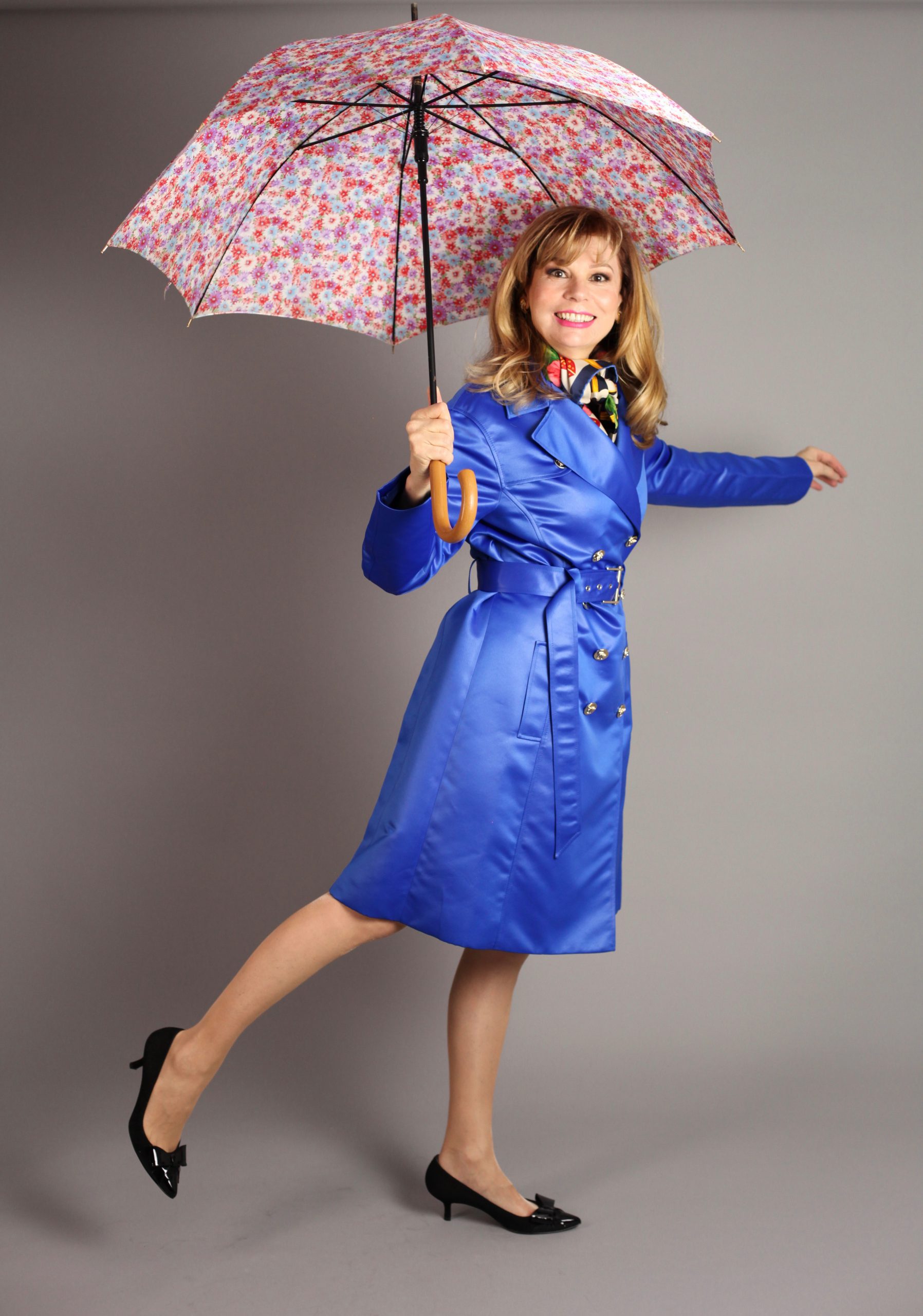 CINEMA
The film received a total of 13  Academy Awards nominations, and changed the book's storyline in a number of places. For example, Mary Poppins, when approaching the house, controlled the wind rather than the other way around. Overall, Mary Poppins' character as portrayed in the film is much less vain and more sympathetic towards the children compared to the stern, cross, intimidating nanny of the original book.
In 2013 the film was selected for preservation in the United States  National Film Registry by the  Library of Congress  as being "culturally, historically, or aesthetically significant". Perhaps also by the extent use of an Umbrella? Who knows.
What Do I Wear?
Blue Trench Coat
Black Patent Leather Shoes
Suede Clutch
Orange Bag in Toile and Brown Leather
Orange Pumps in Patent Leather
Blue with Red Flowers decorated Umbrella (from Roeckl in Germany https://www.roeckl.com/), representing Empress Elisabeth from Austria and Ludwig II of Bavaria plus other personalities
Japanese Pink Umbrella.
YOU MAY ALSO BE INTERESTED IN:
PROTECT YOURSELF FROM RAIN WITH THIS COAT AND TRANSPARENT UMBRELLA
https://www.mypreferredpieces.com/4-absolute-fabulous-coats-and-umbrellas/