My Little Frog Frock
Christian Dior supposedly said that "a little black frock coat is essential to a women's wardrobe". If so, Gianni Versace, who adored vivid colours would have chimed in: "and please one in frog green as well !" So here is my frog frock.
Popular during the  Victorian and  Edwardian periods (1820s–1920s) the frock coat, or simply the frock as called by contemporaries, was already identifiable in fashionable circle from the 1720s. Over the times design changed quite a bit, yet, the first thing to note is that originally the frock is a collared coat worn by men. Still, if you're looking for a classic staple piece of outerwear that transcends time and trends, then this is an ideal option for you to consider.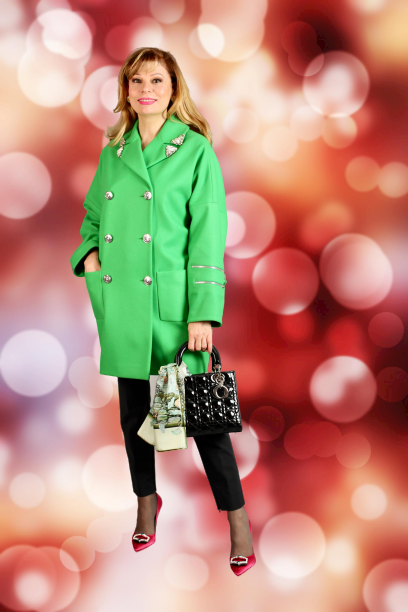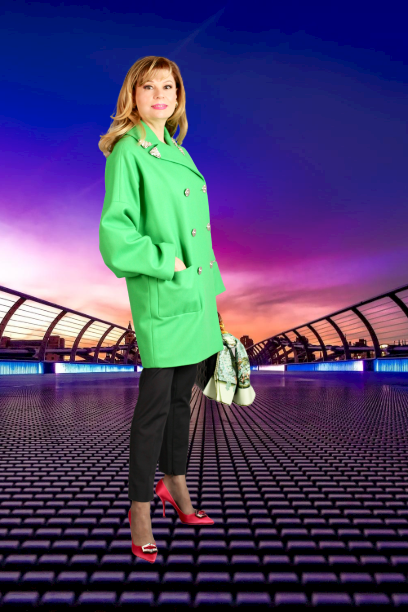 A Skirt for Men? Indeed!
In principal a frock is characterised as a knee-length overcoat, buttoned down to the waist, either single or double breasted that drapes over the lower half of the body like a skirt. Initially, frock coats were much worn in the countryside and for sporting pursuits, however by the 1750s, the frock was widely accepted as everyday dress.
By the 1830s, the skirts of the frock coat were swelled, creating a silhouette which echoed women's fashions. The frock rose to prominence mainly in the 19th century, especially in Victorian England and a good place to look at 19th frock coats is the Victoria and Albert Museum in London as it has a variety of them in its collection.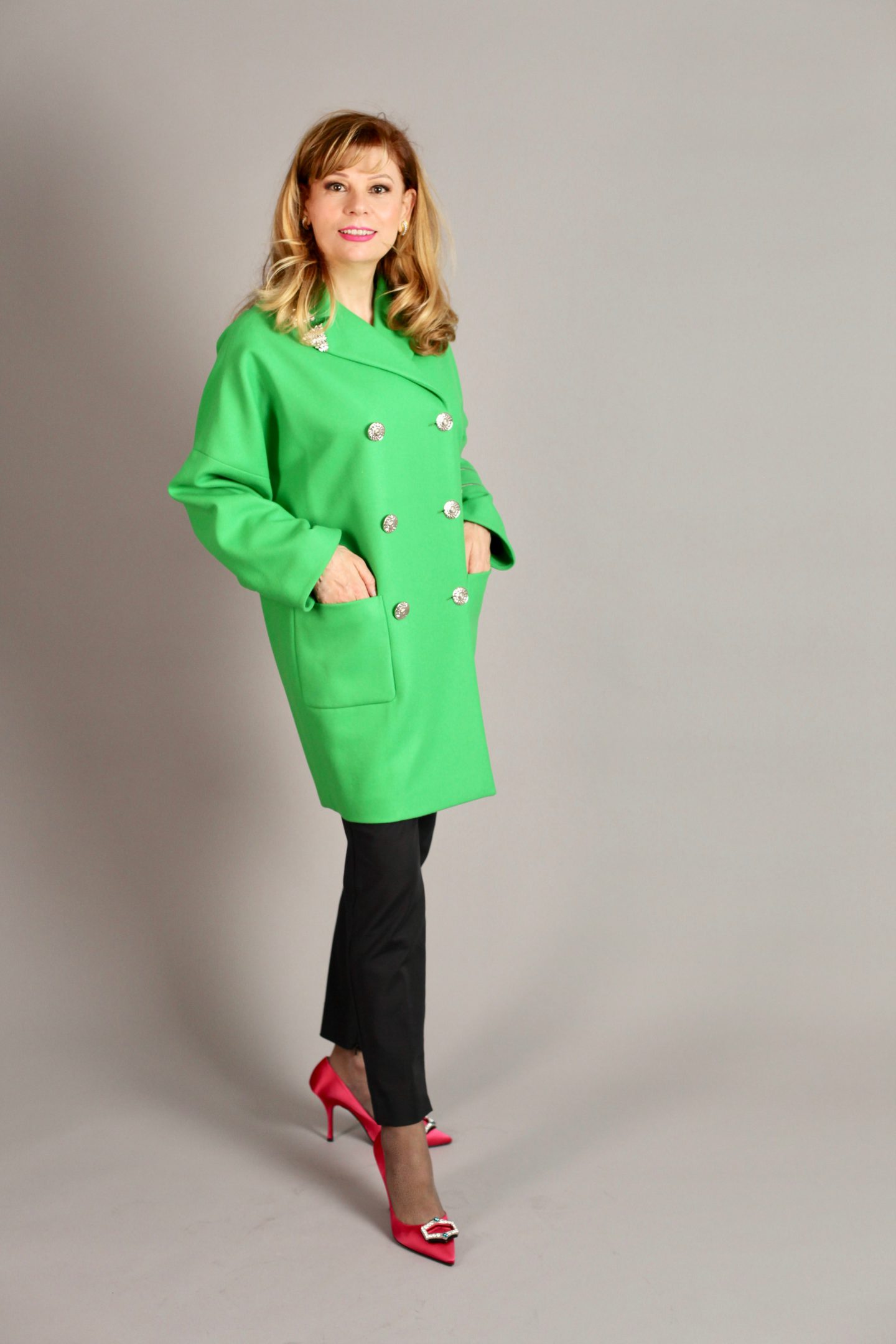 Medusa
My frock maintains many of the design functions of the traditional frock design, with its double-breasted fastening, and full skirt. In addition it has dropped shoulders, lapels adorned with crystal-encrusted embellishments, flap pockets, silver coloured zip fastenings decoration and six polished silver buttons.
A closer look reveals a Medusa-head which is the logo of the Versace fashion house. For more on Medusa's fate, please visit my last post. My frock comes in an eye-catching frog green that will make anybody's heart leap with joy.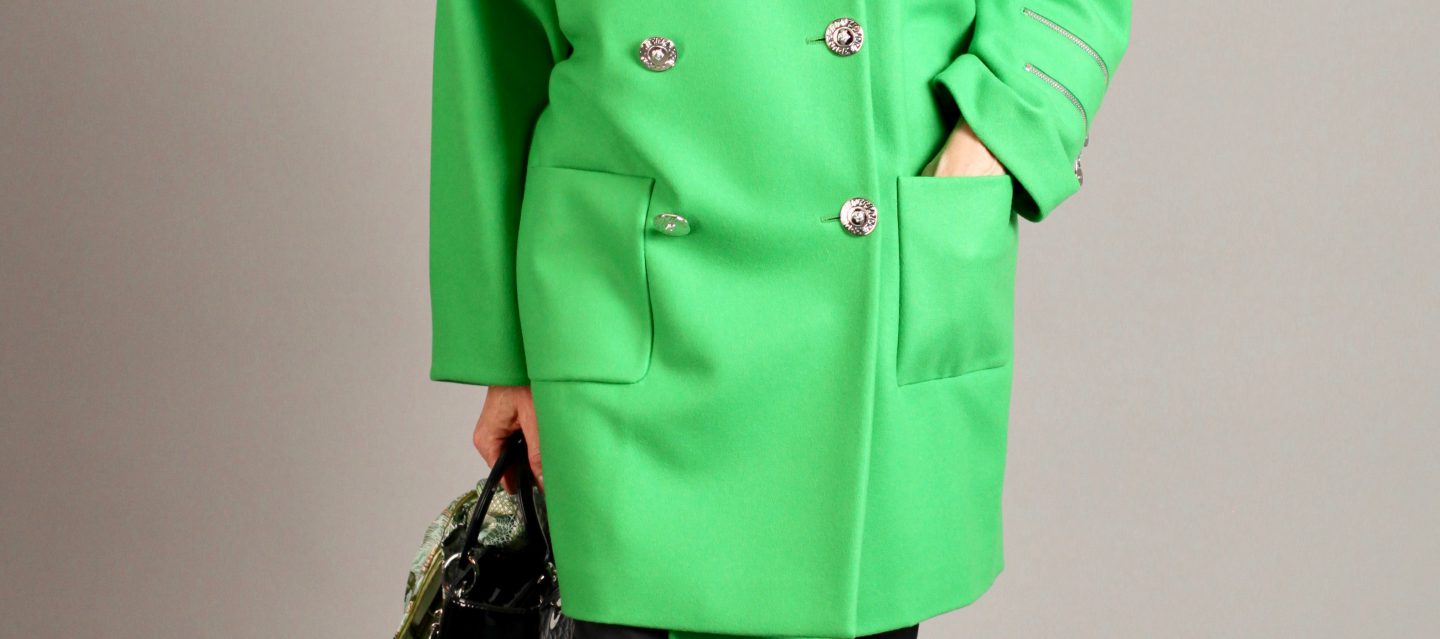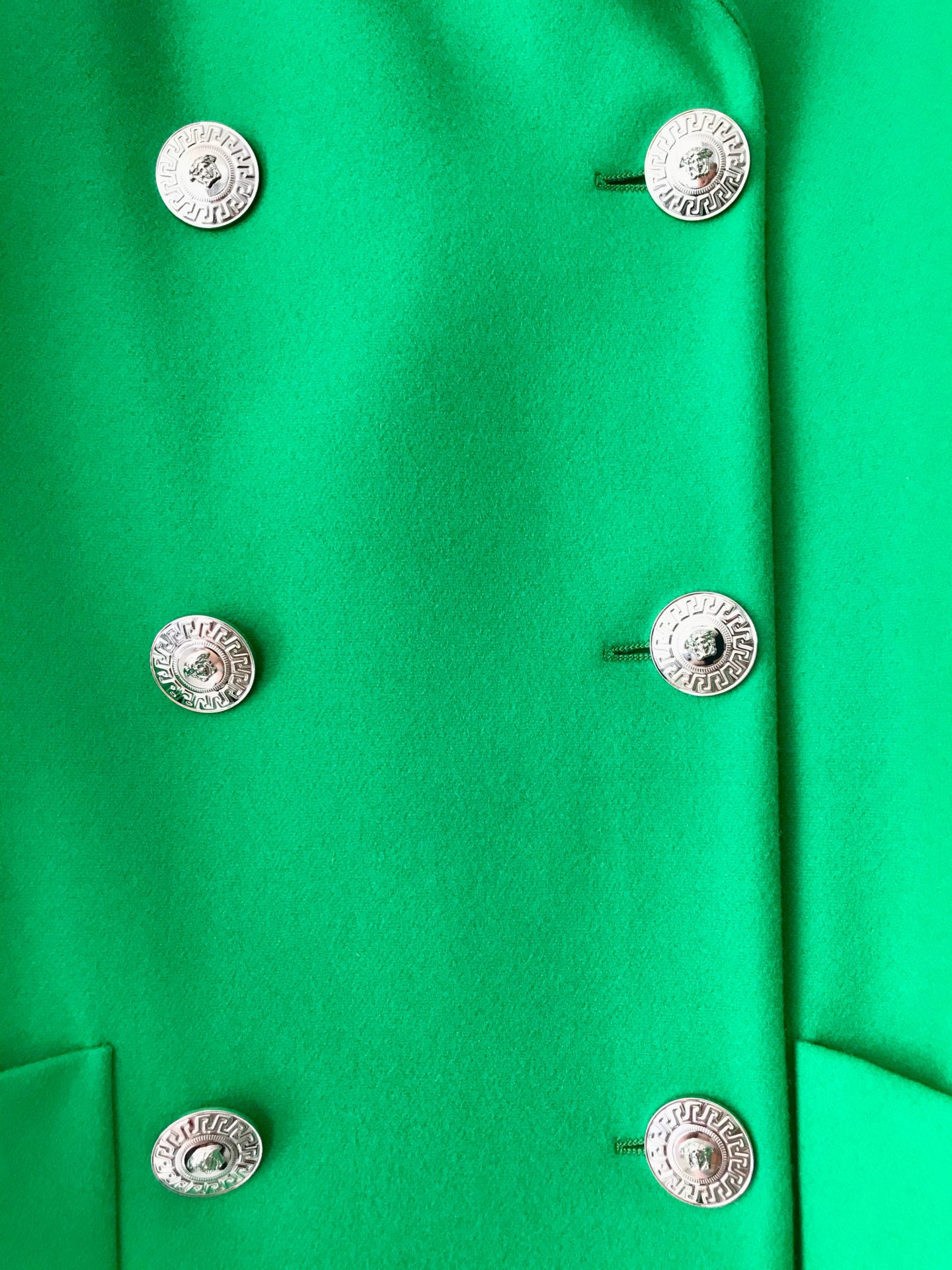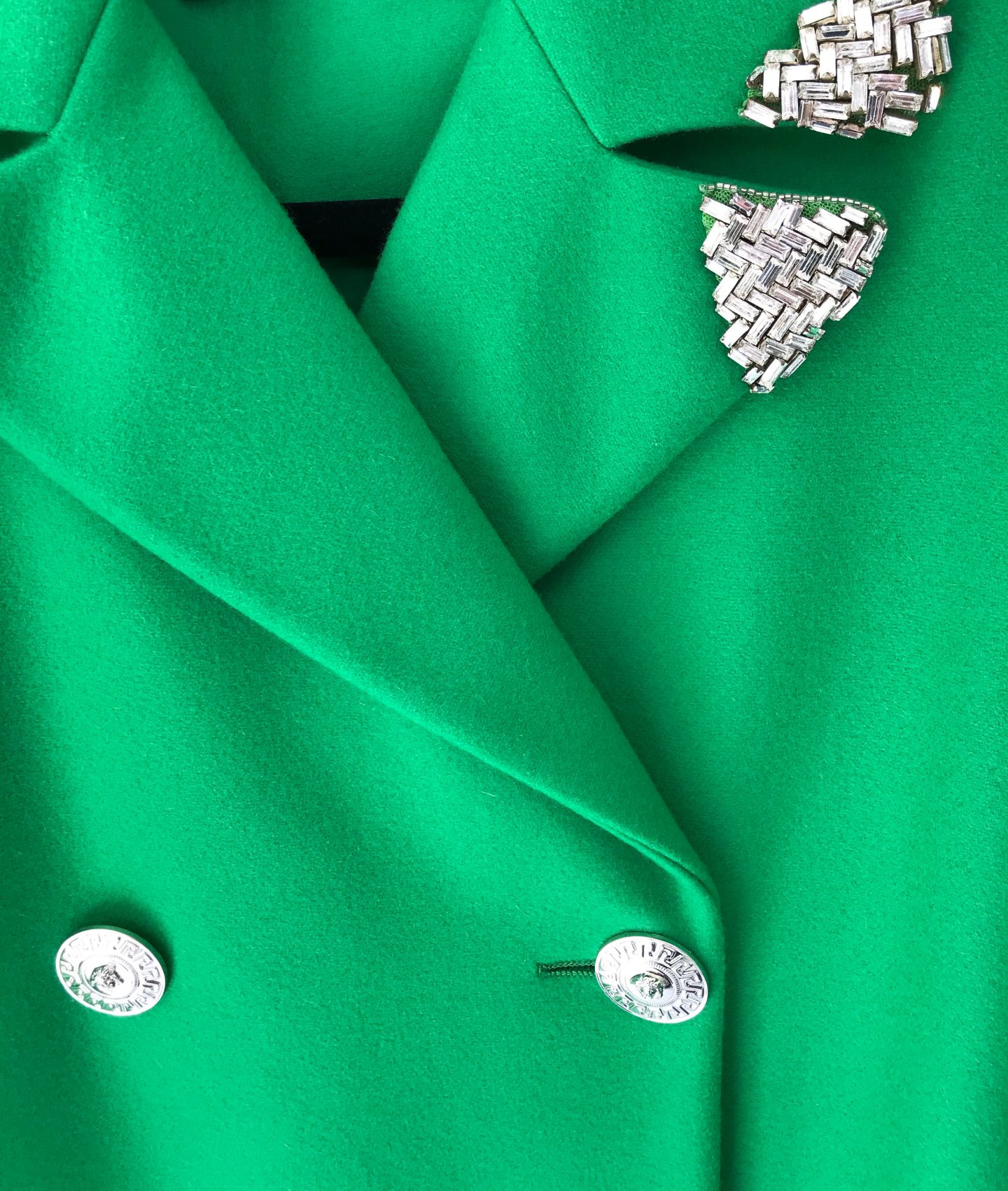 Frogging
Talking frogs: The Dictionary of Fashion History (2010) defines frogging as "an ornamental loop-fastening for a coat, used with a braided frog-button to pass through frog fastening. When taking the form of spindle the frog button is called olivette.
As is evident from military jacket worn in 1860, over time, frogging became more and more decorative, rather than practical. Have a look at this Balmain jacket of the Fall 2016 Menswear collection, and you will see how this fashion house took it to the next level. Frogging is by no means dead, and pretty alive also in contemporary women's fashion, last but not least thanks to Dolce & Gabbana
Downloaded from Pinterest
Downloaded from Pinterest
Ice-Saints
Spun from a soft wool/cashmere blend, my coat keeps me warm in cooler seasons, just right for this mid-May return to "blackthorn winter". This is how British country folks call a spell of cold weather – being normal there in late March – when flowers and bushes like blackthorn are already in full bloom.
On the continent, as the Brits call Europe reference to the Ice Saints (St. Mamertus or, in some countries, St. Boniface of Tarsus, St.  Pancras, and St. Servatius) may be more fitting. They are so named because their feast days fall on the days of May 11, May 12, and May 13 respectively.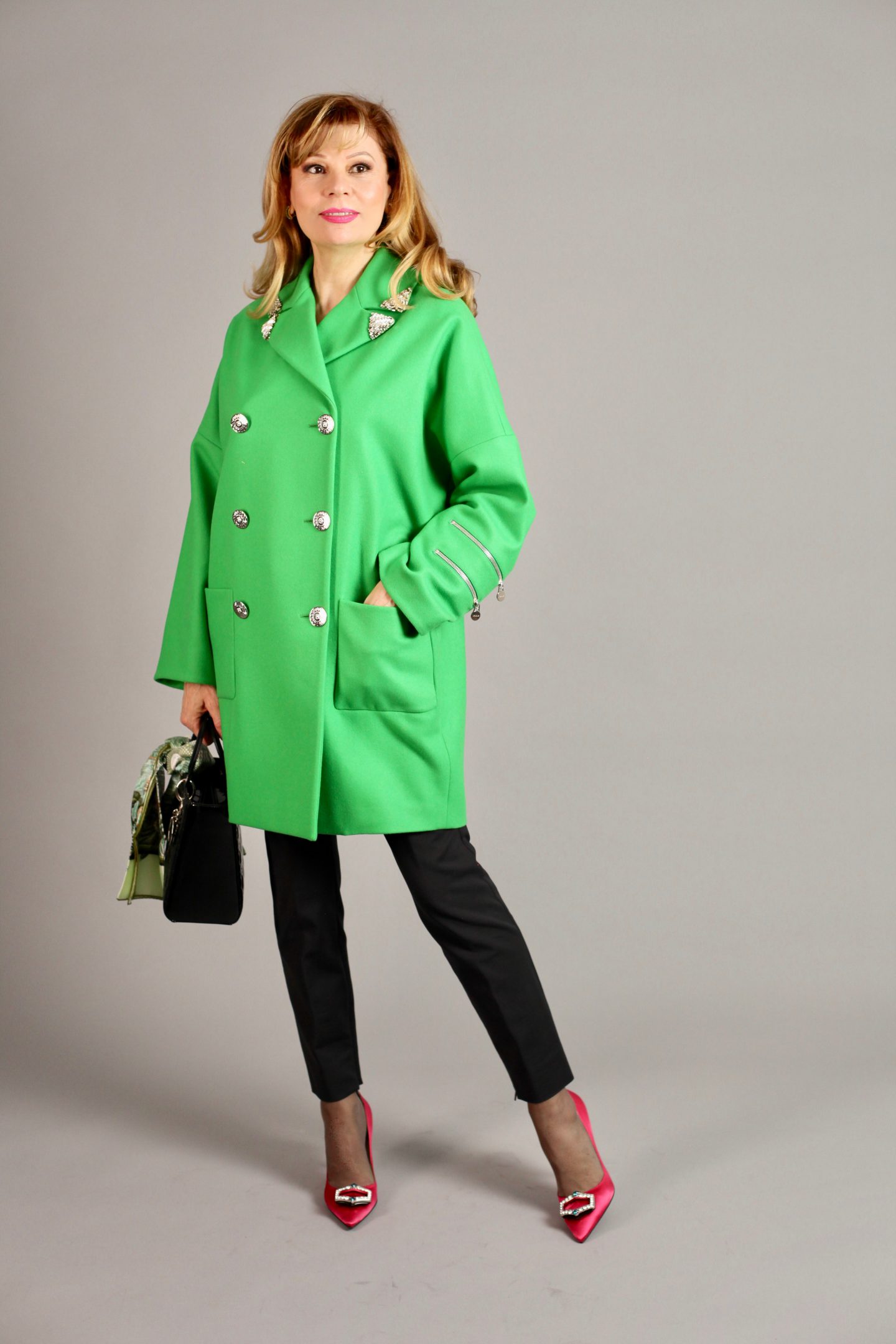 Frock-Up!
This frock coat works with almost every outfit in my closet. From sophisticated mini dresses to skirts, from jeans to slacks. I also like to balance the frock's roomy fit with a pair of skinny pants. To complete the look, I added a pair of bright colour high-heel pumps with a pointed-toe. The heels pair well with the skinny pants and streamline the leg even further. For accessories, my choice fell upon a black leather handbag and a beautiful mint coloured scarf.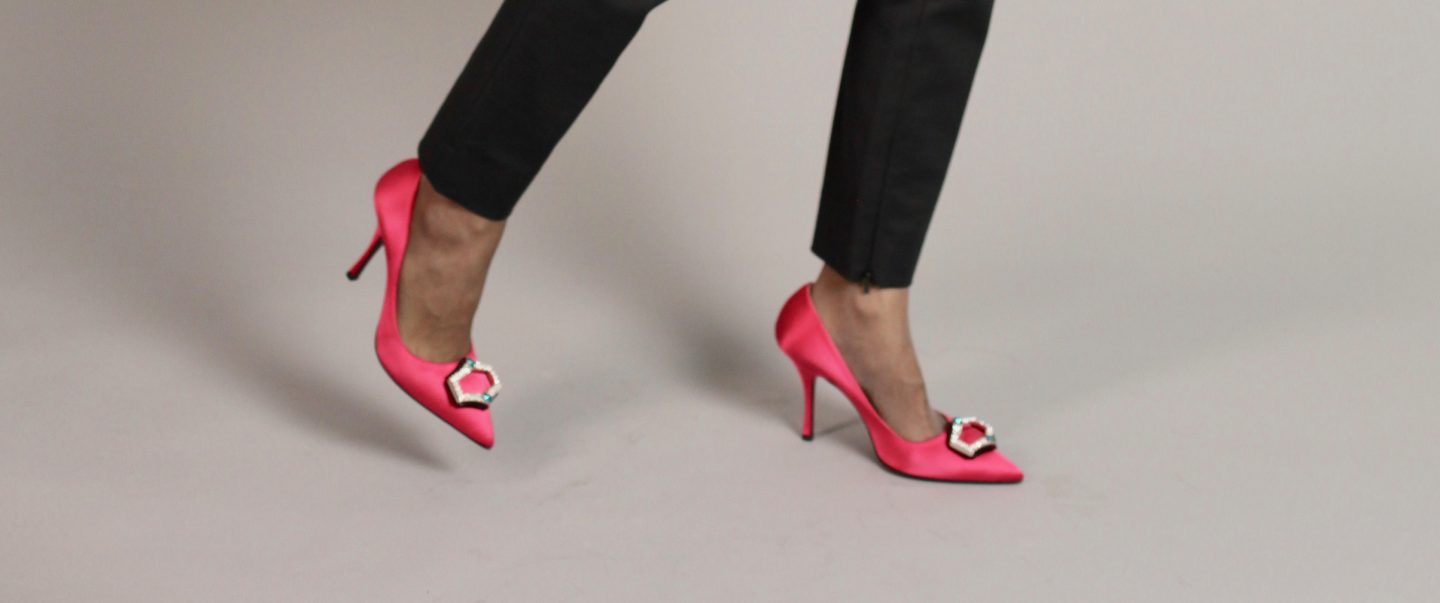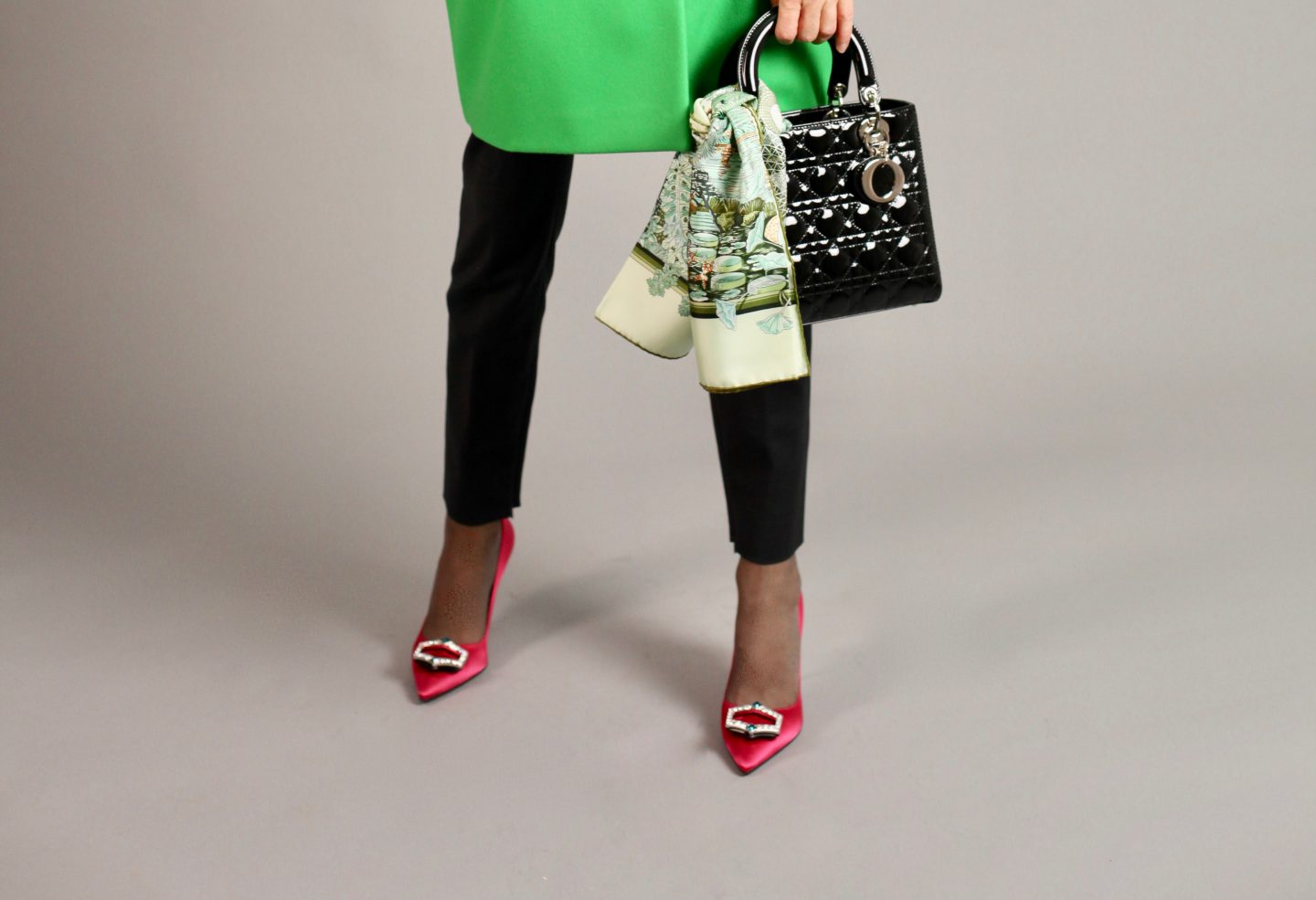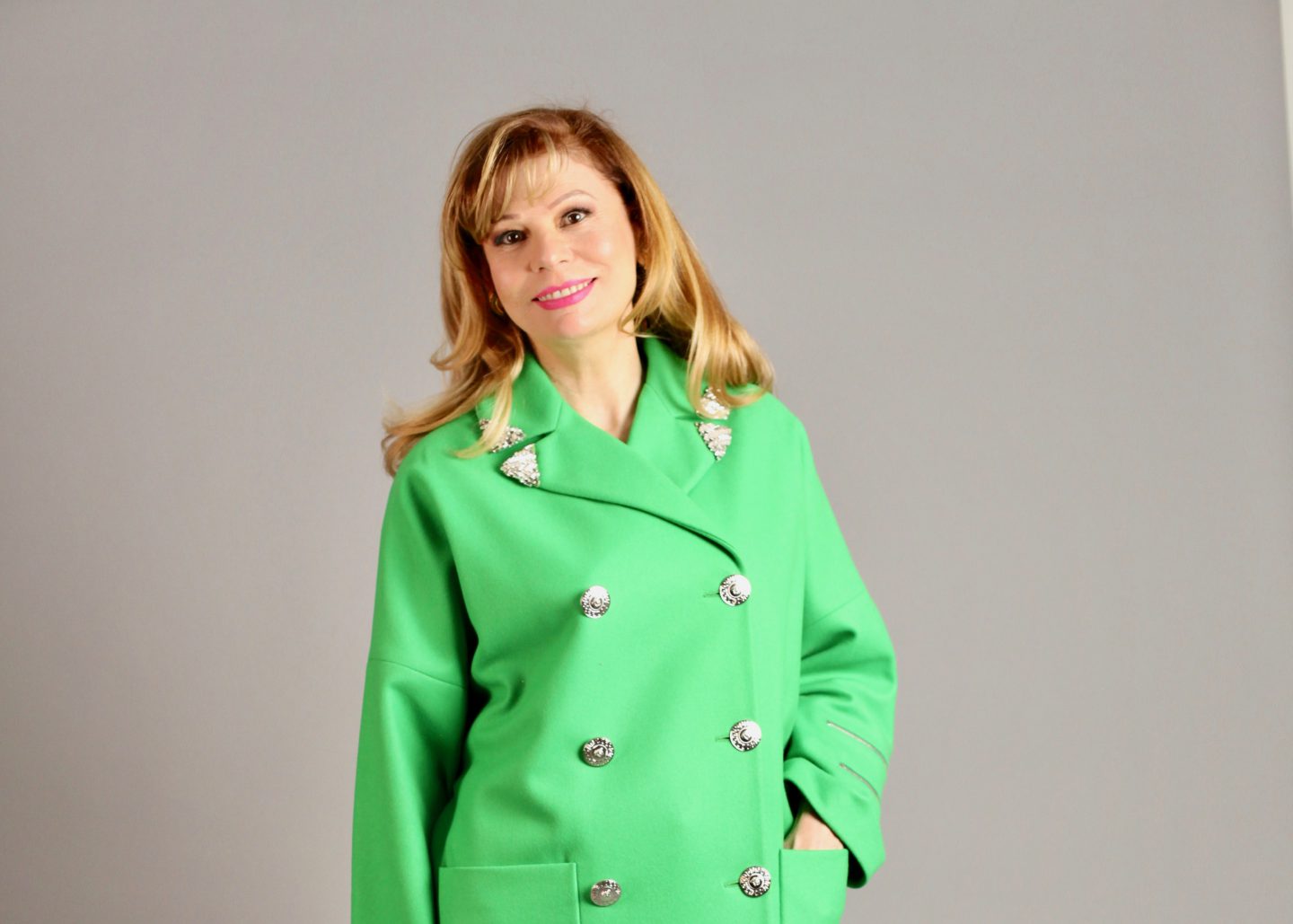 I hope you enjoyed my stint into frog frock fashion history and now: enjoy frocking-up!
YOU MAY ALSO BE INTERESTED IN:
AMAZING RHOMBUS SYMMETRY LINES DRESS
https://www.mypreferredpieces.com/amazing-rhombus-…etry-lines-dress/