FOOD MEETS FASHION!
RED BEET AND FETA CHEESE SALAD
I have an absolutely fantastic recipe for you. I will show you how to prepare a red beet and feta cheese salad. This salad is delicious, colourful and really easy to prepare.
The combination of the red beets and the white feta cheese looks beautiful when dressed on the plate. Also these two ingredients together is a simple and delicious way to enjoy the beet's earthy flavour with the salty feta cheese flavour.
I also like to add some nuts because the fat found in nuts perfectly complements beet's sweetness.
I love to dress up for my cooking videos because I love fashion, I love beautiful clothes and it gives me the opportunity to present a new outfit.
For this recipe I will need.
Ingredients
2 red beets
150 g feta cheese
Salad
2 tsp of white balsamico vinegar
1/2 tsp crema di balsamico
Thyme
Nuts
Salt and pepper
Preparation:
First step is to clean the beets under running water . If you buy beets with leaves you will have to cut the leaves off and leave the roots attached. Also do not cut or make any holes into the skin as the juice may run out. Now place the beets in the pot and cover them with cold water, a good inch over because the water is going to reduce during the cooking process.
As soon as the water boils reduce the heat to a simmer, add a pinch of salt and let them cook for about 45 minutes or until tender. How long you will cook the beets depends largely on their size, the bigger the beets the longer you will have to cook them. While the beets cook, let's talk about my outfit.
Variation of the red beet and feta cheese salad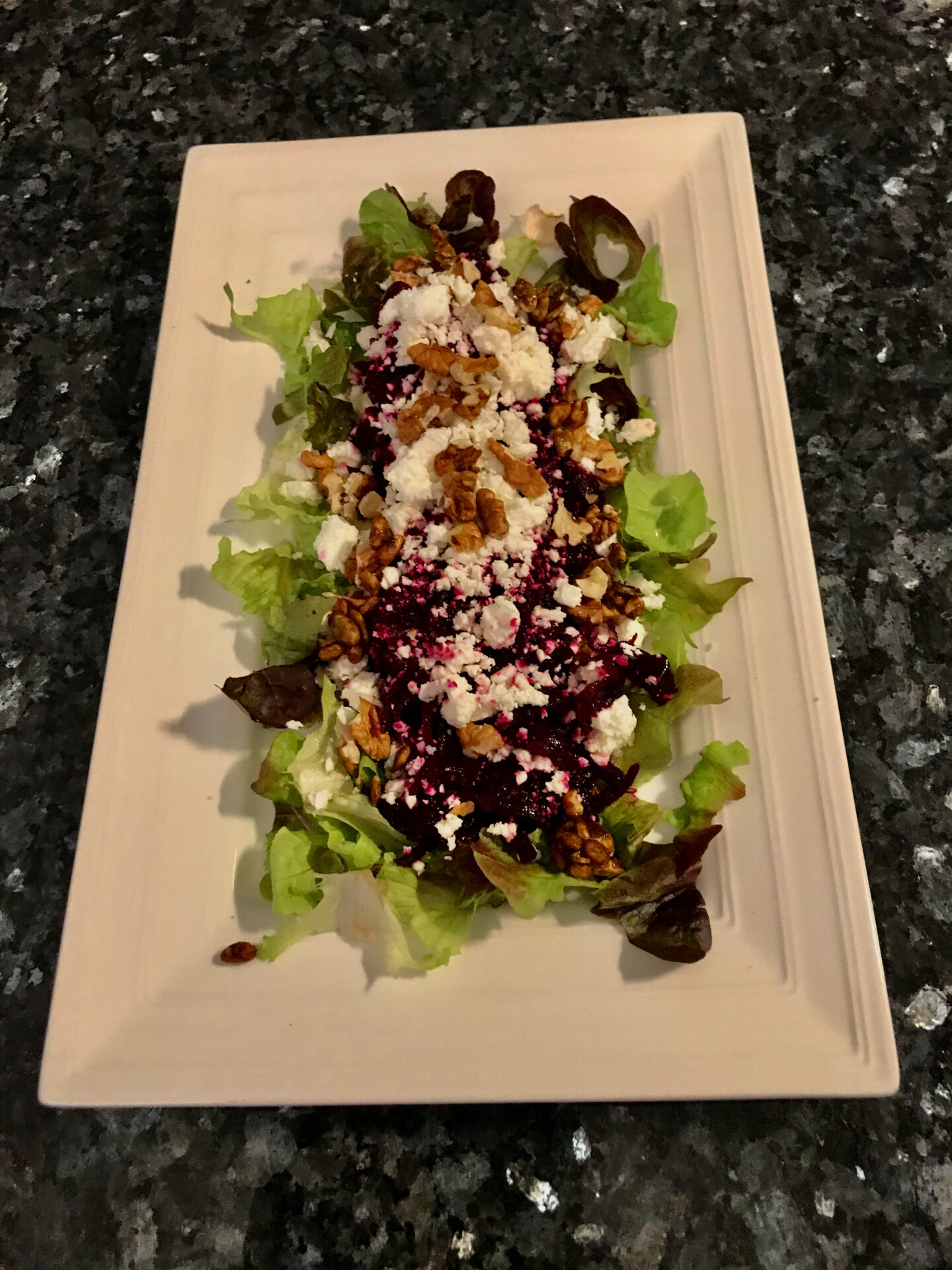 BLUE PLEATED MIDI DRESS
SCARF
Today I  wear a cotton blue midi dress. I like very much the blue colour because I can style it easily with white accessories, which always looks pretty. The dress has a shirt collar and my inspiration was to style it with a blue and white striped silk scarf .
BELT
I have also added a blue and white colour belt, which is quite large and accentuates the waist. I like to use belts because it makes you look slimmer and more feminine and more elegant.
I also like the pleated skirt, very feminine and pleats are a big trend this year, you will see them in many designer s'collections.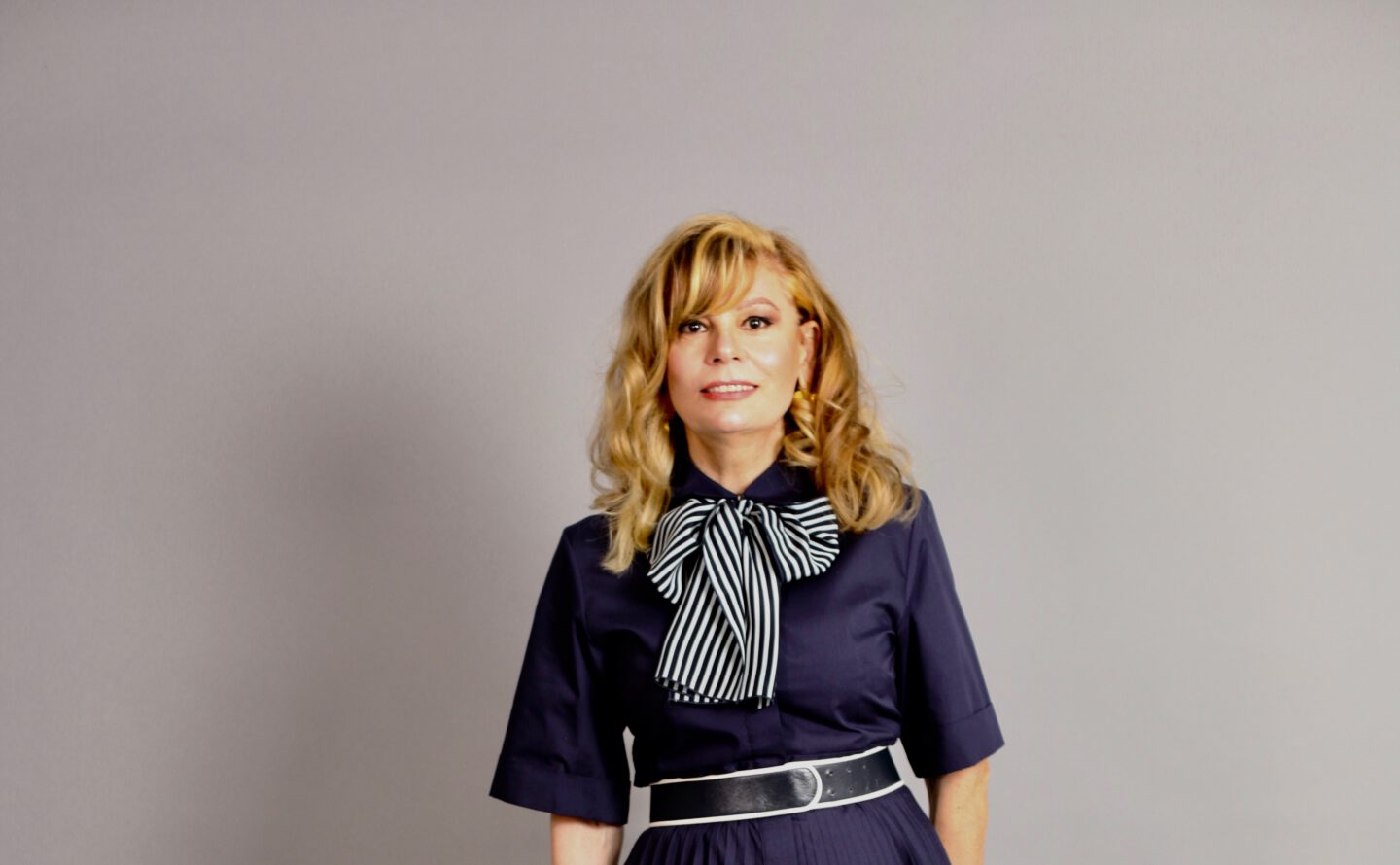 SHOES
I have styled the outfit with white leather pumps that have white pearl xxxxxx
HANDBAG
If you want to wear a handbag this one will much perfectly.
Please let me know in the comments which part of the outfit you like the most.
Now, let us talk about the beets qualities, you will much find them at the grocery shop all year round, but they prime time is between June and October. What you have to look for when you buy beets is that the beet still have its tail attached. I would suggest you choose beets that are small, round and firm with a smooth surface.
I like to eat beets because I like how they taste, but if you have never tried them before you should know that they have a natural earthy sweet flavour and if if we talk about the nutritional benefits, I would like to say that beets is a vegetable with high fiber and packed with antioxidants, vitamins and minerals.
The other thing which is interesting about beets is that you can eat them raw or cooked and as far as cooking is concerned you can bake, roast and steam them. I personally prefer them boiled.
SIMILARITIES BETWEEN FASHION AND FOOD
Now, as the beets continued to cook, I have time to talk about the similarities between fashion and food. Today's subject I am going to give it the title "It's not a matter of budget". You know that in order to make a good dish, it is not necessary to use caviar, often it is so that the simple ingredients are the most tasty ones: bread (I love fresh bread ) vegetables, potatoes.
The same applies in order to create a good outfit, you have just to choose unique and impressive items.
Going back to our recipe.
3. Remove the pot from the stove and drain the water. The beets are cooked, let them cool down and peel them. I suggest you wear disposable gloves because beets stain. They stain everything, they stain the fingers, clothes, the cutting board, the cooked beets stain pretty much any surface.
4. After being boiled beets feel soft and when you insert a knife, the beets are tender to the centre. Cut the ends off, remove the stem and root side. It is much easier to peel a beet when it's cooked. I always use a small knife, so I can peel the little crevices  and cracks, all these little bits and pieces off.
5. To prepare the dressing for our salad, mix in a small jar white balsamico vinegar , crema di balsamico, thyme, olive oil, salt and pepper.  Cut the beets in about 1 cm slices, and do the same with the feta cheese.  For that, I will use a cookie cutter. On the plate place one slice of beet and top it with one slice of feta cheese and so on, up to 4 slices. Add the salad leaves, nuts and the dressing.
It looks beautiful, beside being very tasty.
Bonappetit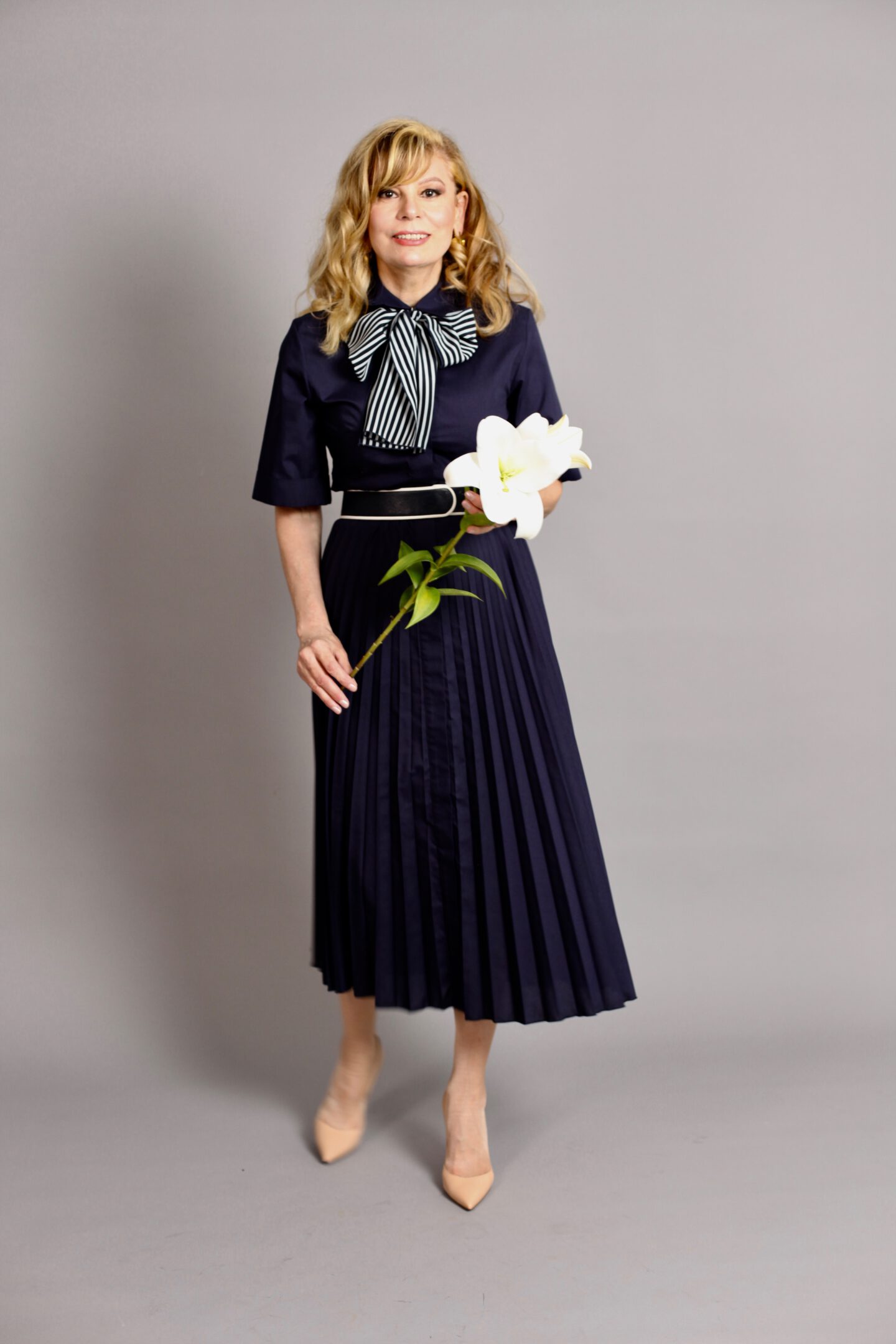 YOU MAY ALSO BE INTERESTED IN:
https://www.mypreferredpieces.com/fashion-how-to-wear-yellow-trousers/