"FASHION IS NOT ABOUT CLOTHES, IT IS ABOUT A LOOK"
CARINE ROITFELD
Lions Club Festive Gala Diner
to celebrate the 10th Anniversary of the Lions Club Brussels Amigo took place at the prestigious PALAIS D'EGMONT, in Brussels. 
The Lions Club Brussels Amigo was founded in December 2007. The aim of the LC Brussels Amigo is to collect funds and to provide financial, material and practical aid to the population in need, particularly, to socially disadvantaged children. 
For more information, please refer to the link at the bottom of the page.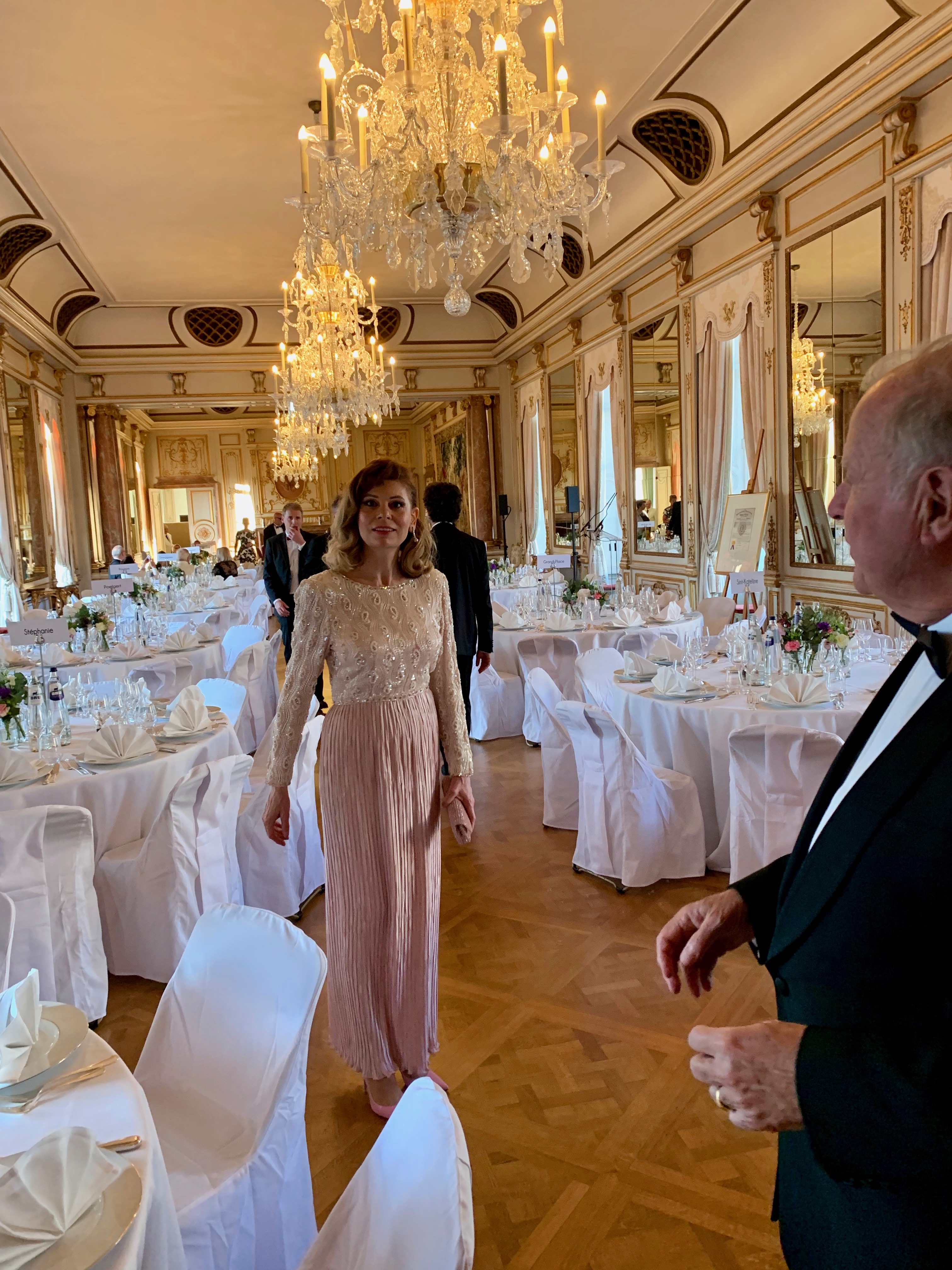 Pictures from the GALA DINER  celebrating the 10th ANNIVERSARY of Lions Club Brussels Amigo
A wonderful vintage dress from George F. Couture.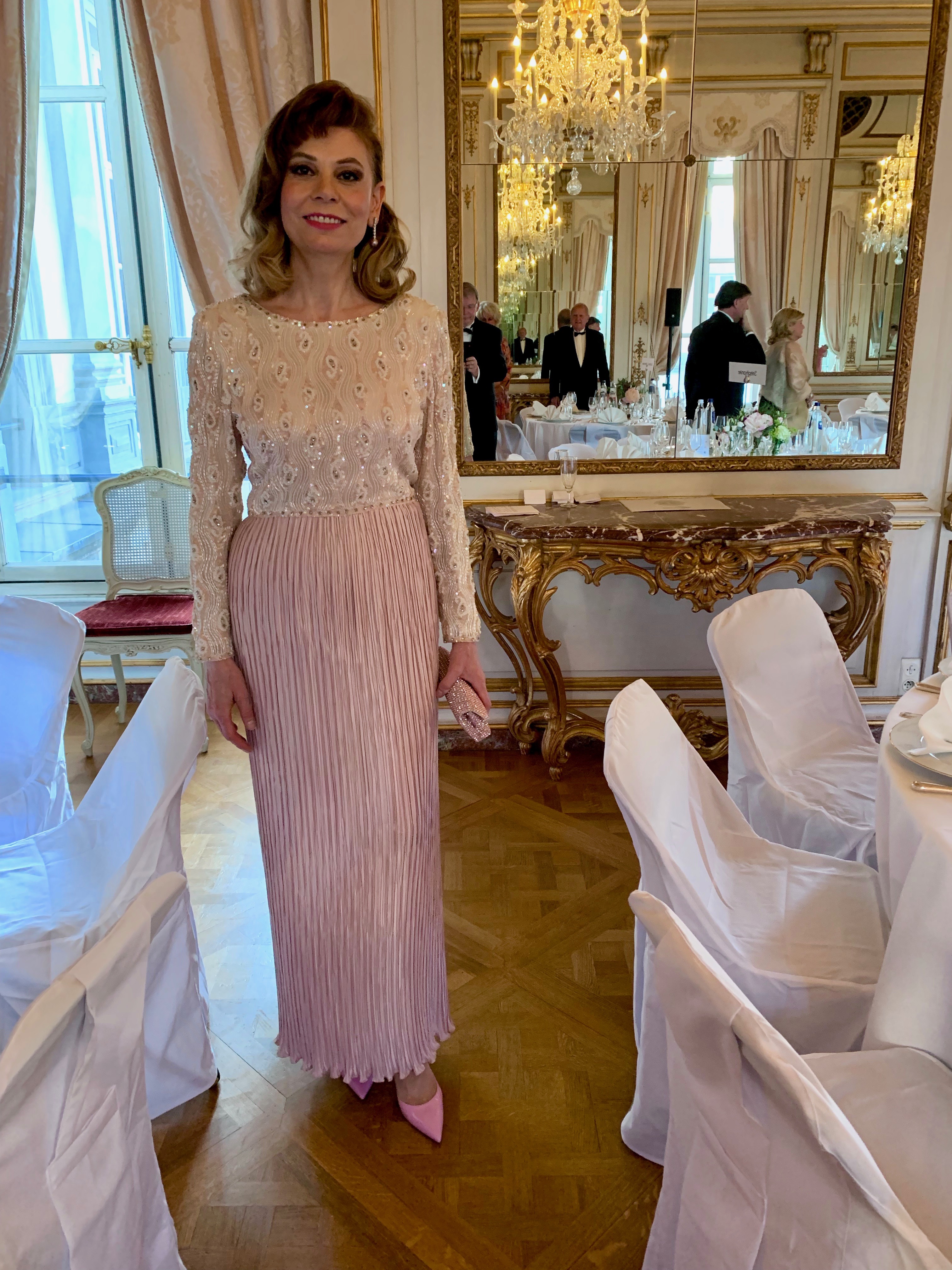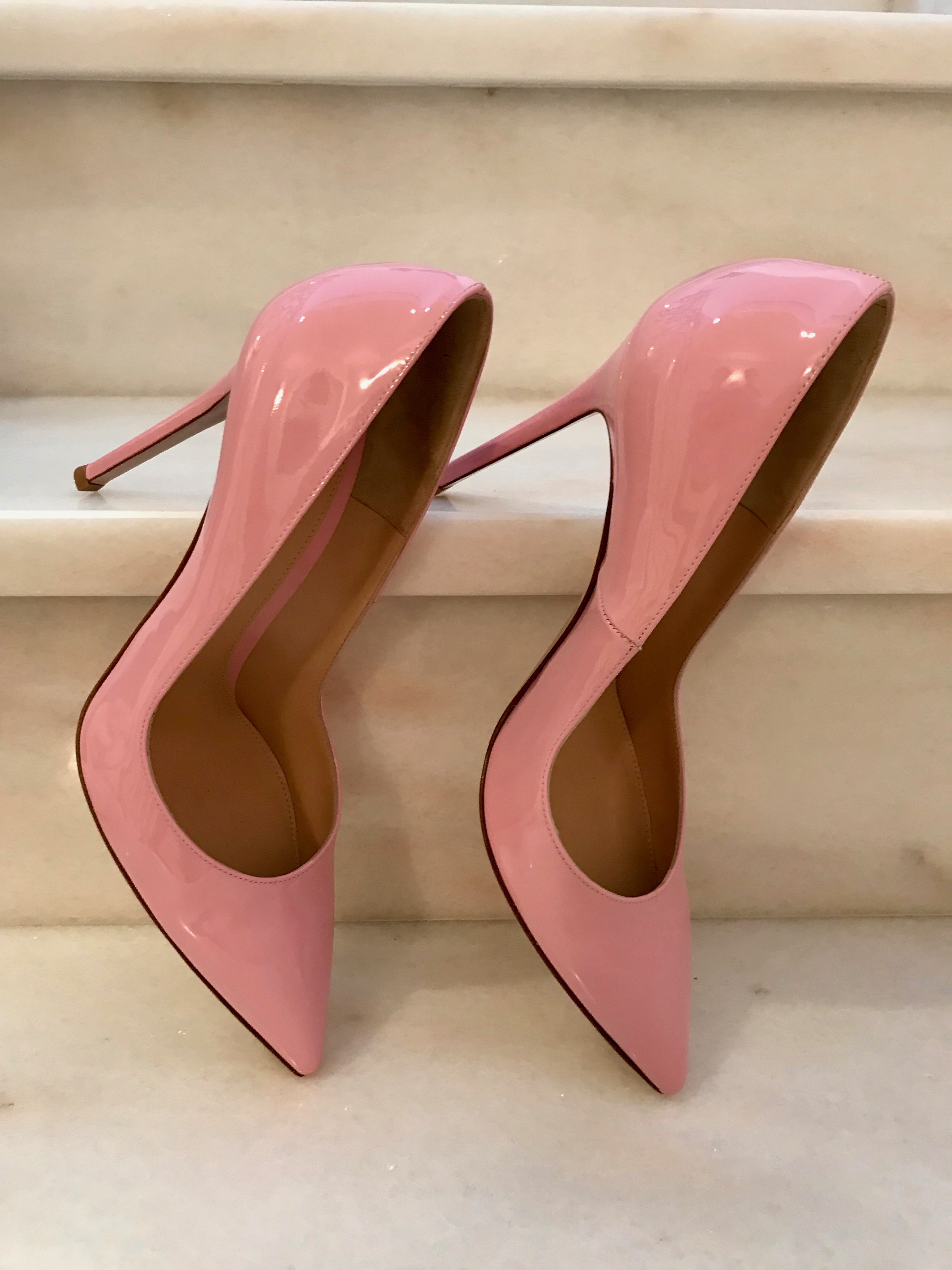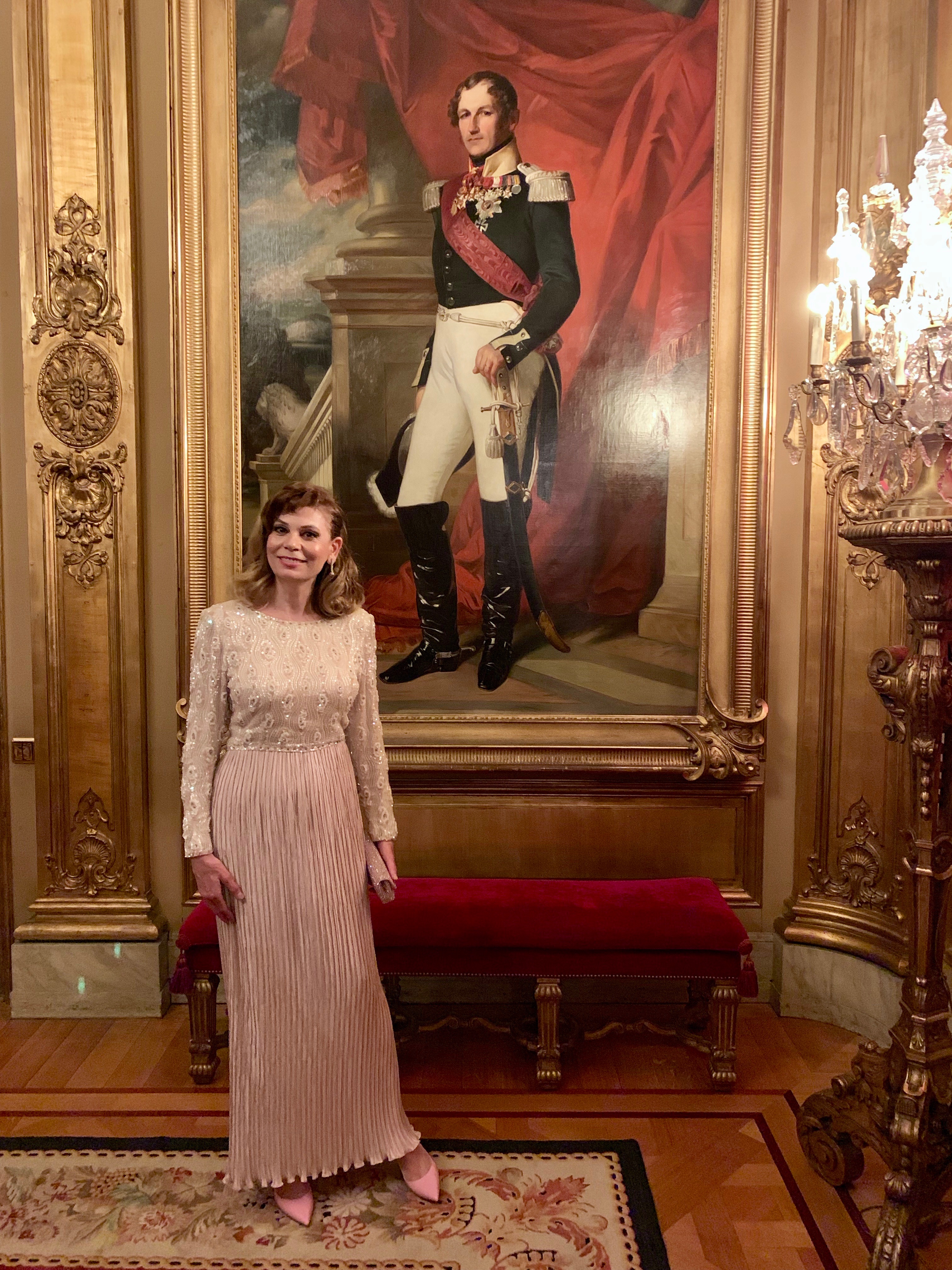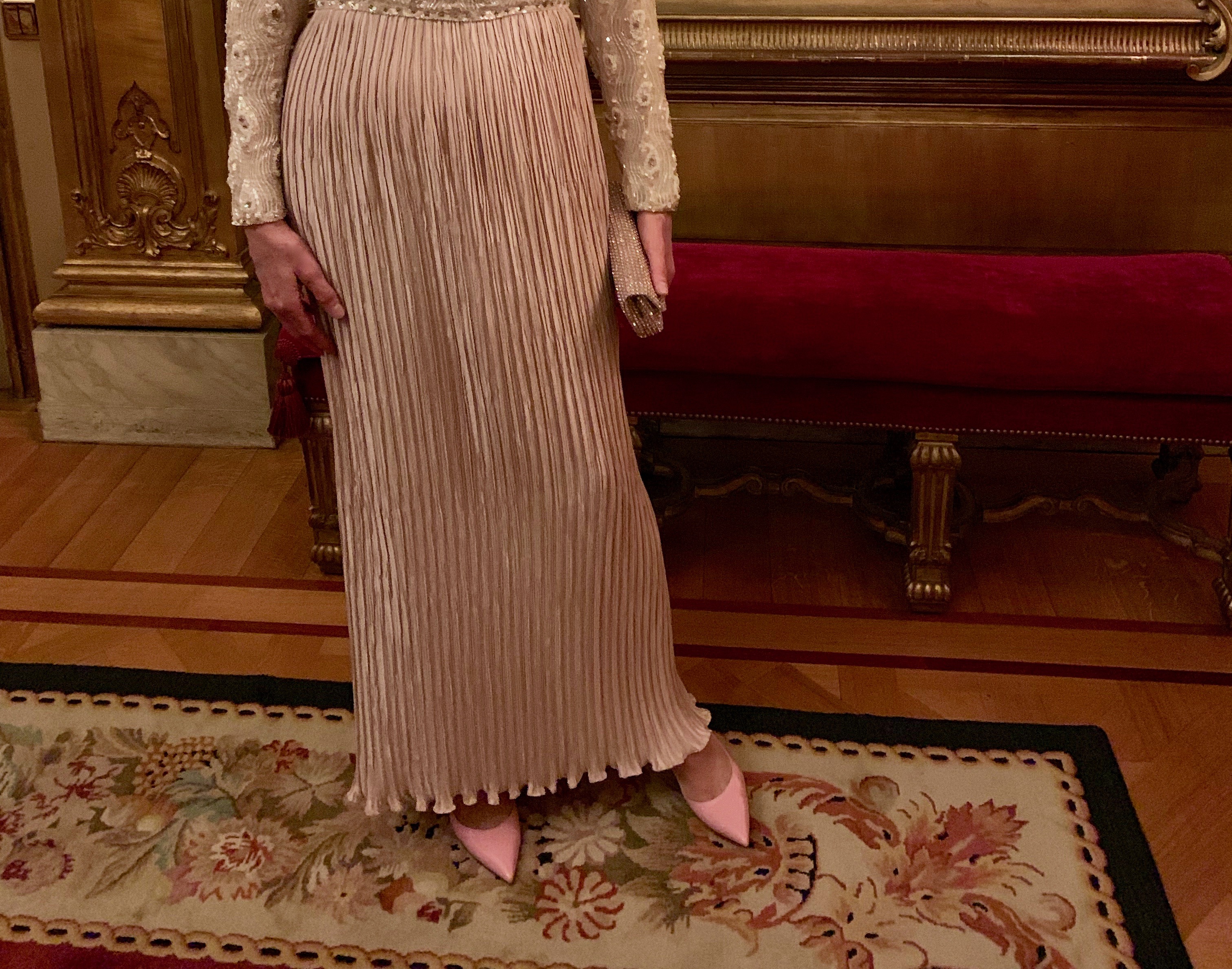 YOU MAY ALSO BE INTERESTED IN:
Knee-Length Dress, Lace Shoes with Flower Ornaments and Embellished Belt With Golden Medusa Buckle
https://www.mypreferredpieces.com/the-perfect-dress-for-glamour-events/
For all who are interested to know more, here the Lions Club Brussels Amigo Website