"ORANGE IS THE HAPPIEST COLOUR" – FRANK SINATRA
Some Colours Are Just Speaking For Themselves.
As you can see from the blog's pictures I love the orange colour (the colour of my blog's logo).
The orange colour is the blend of red and yellow, a mixture of the energy associated with red and the happiness associated with yellow.  The colour is also associated with joy and creativity. It stands for general wellness and emotional energy, such as compassion, passion, and warmth, it  stimulates activity and our ability to socialise.
The orange colour has a very high visibility and you can use it to get some attention but it will be in a more subtle way as when you wear for example red. Orange is a secondary colour which means that it can be made by mixing with other colours. The complementary colour of orange is azure. Blue and orange colour work very well together for representing  the hot, summer sun and the cool, refreshing water.
In the English language, the word orange is both a noun and an adjective and relates to the fruit orange and to the orange colour.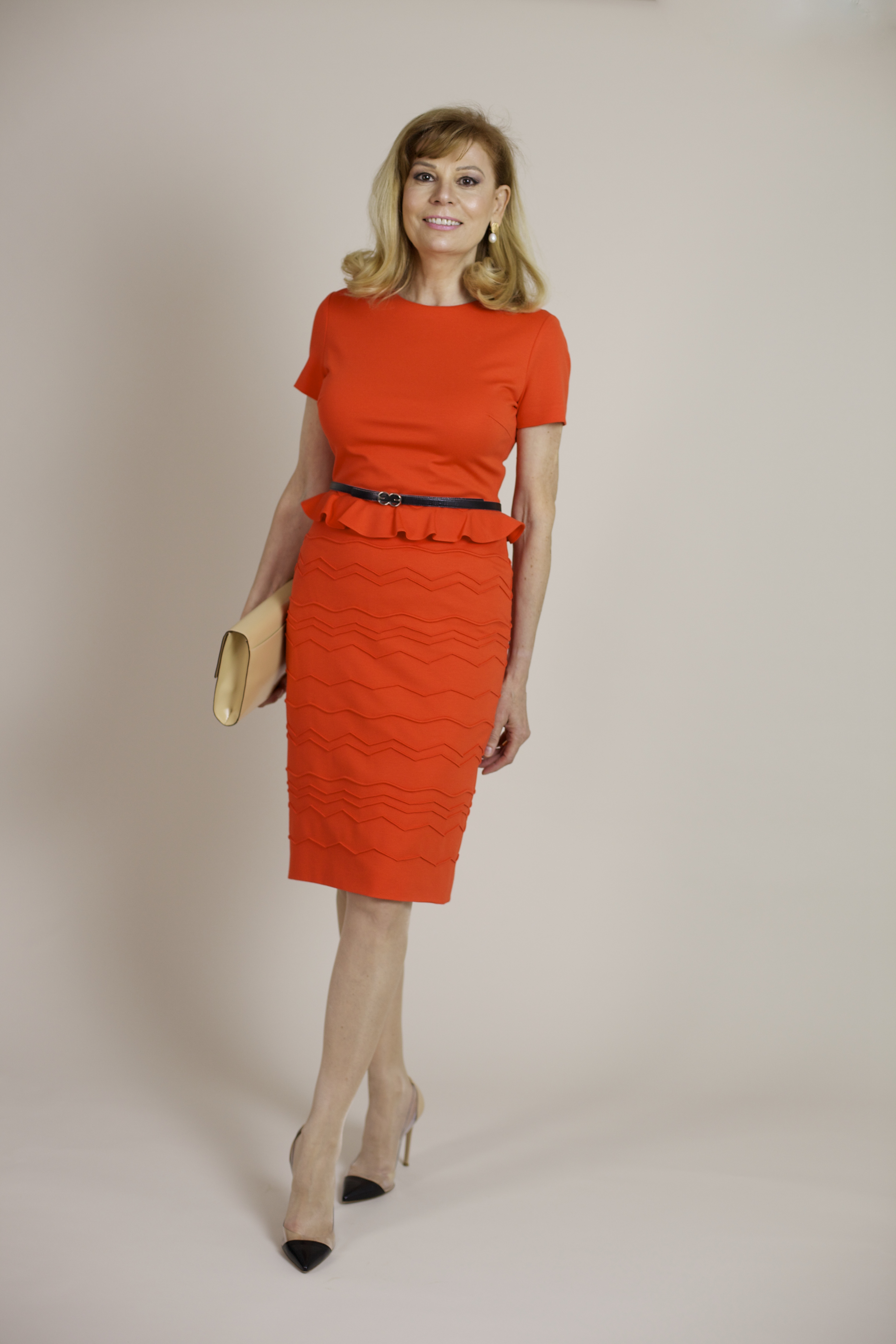 Peplum Dress
The dress has a figure-hugging silhouette that's elegantly interrupted with a peplum-waist and can be worn at any occasion. It fits for all possible events because of its effortless and elegant design. It is crafted from a stretch cotton fabric in this incredibly stimulating colour. I styled it with a narrow black belt for simplicity, a clutch in beige and pumps cut to a point-toe silhouette in black and beige to match the clutch.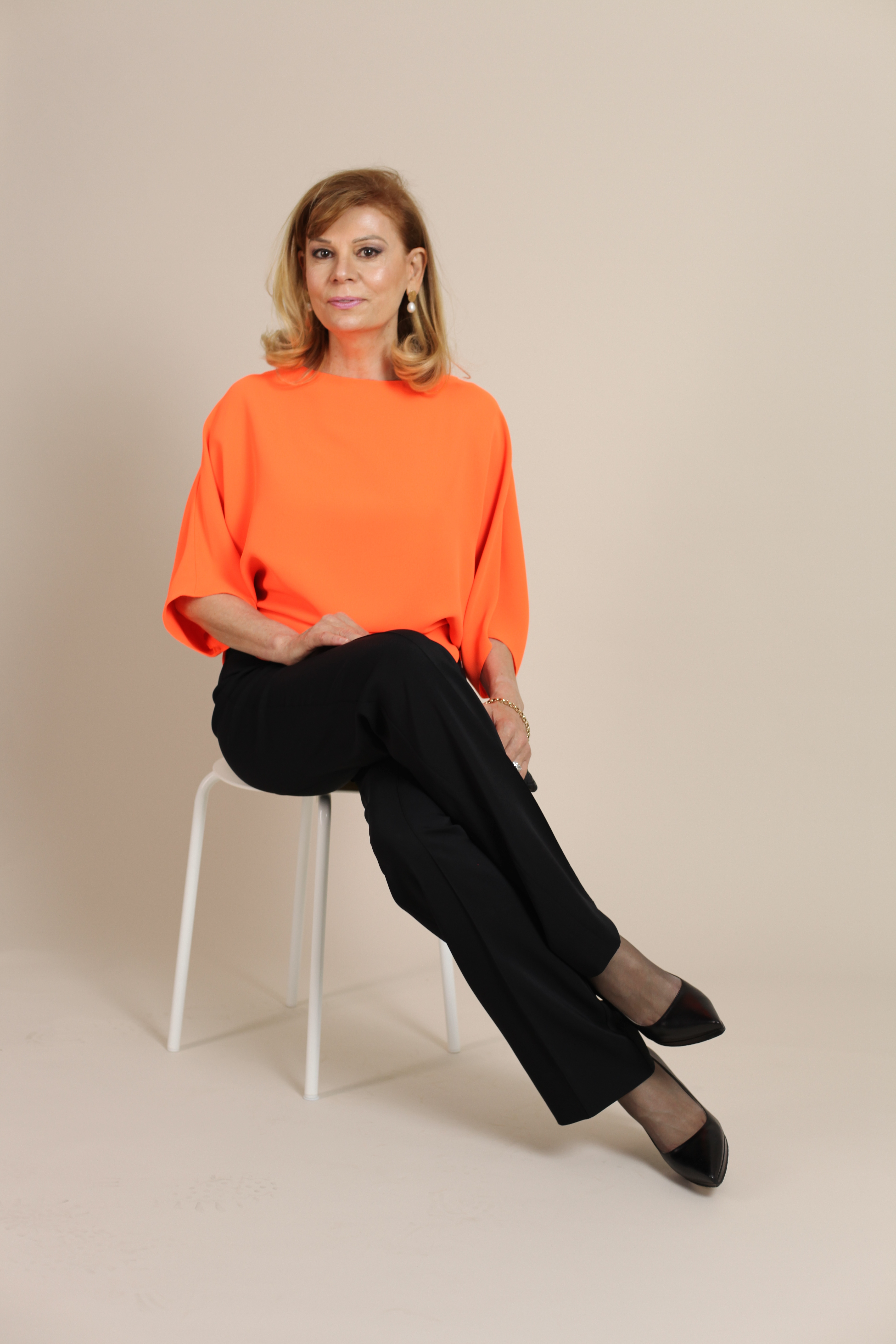 Silk Blouse In Golden Orange Colour
This outfit is composed of a loosely fitting shirt made of a fine silk fabric that extends to the waist. The blouse is easy to style over black pants, black high heel pumps to match the colour of the pants. Continue with the identical colour, optically, lengthens and elongate the silhouette.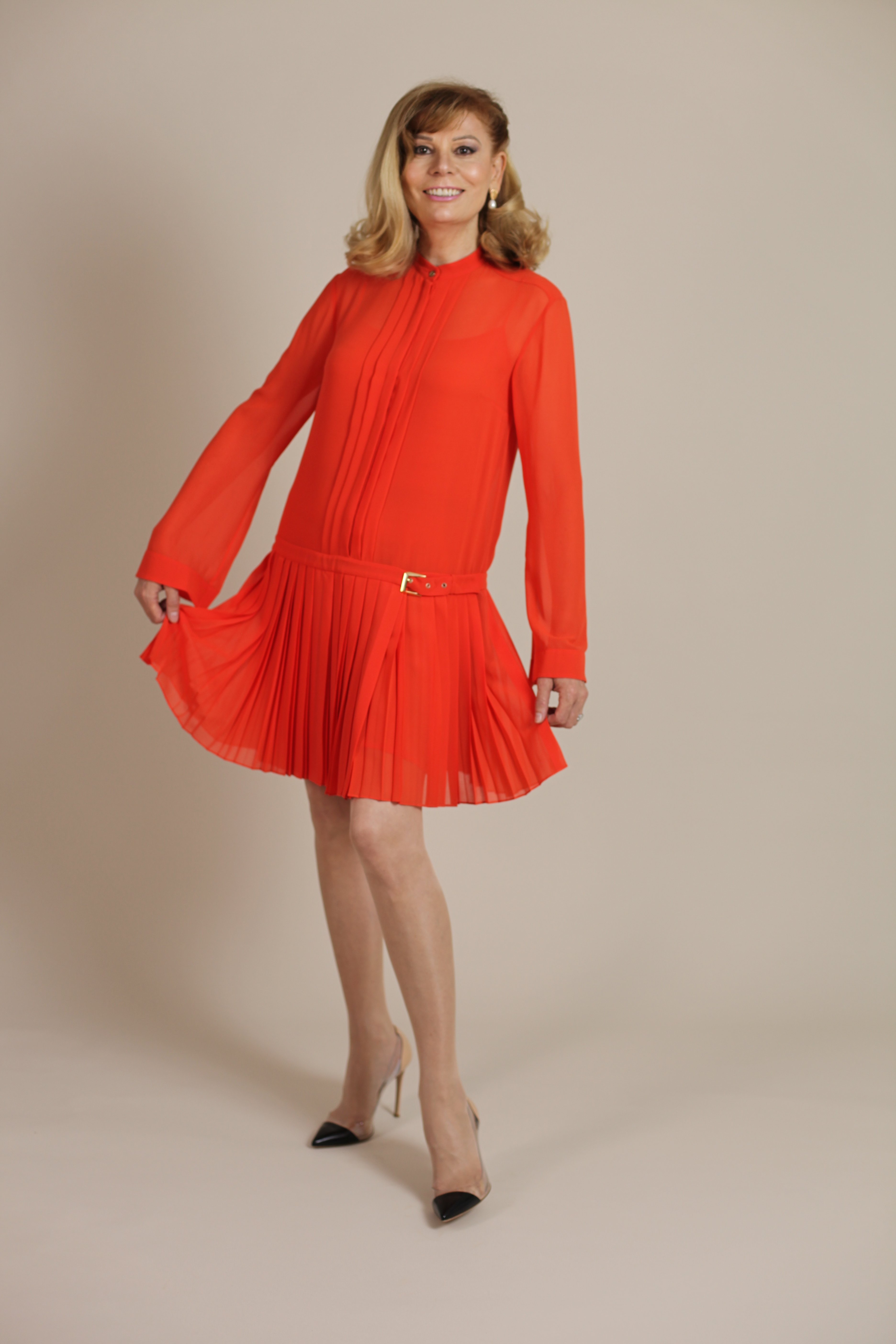 Cocktail Dress In Red-Orange Colour
The red-orange colour relates to passion and desire. Desire to be beautiful, the pleasure to dress up for a wedding or a formal reception. This dress will help you to feel extremely elegant, I adore to wear it with this two-tone design made from polished beige and black leather, with pointed toes for a sophisticated silhouette.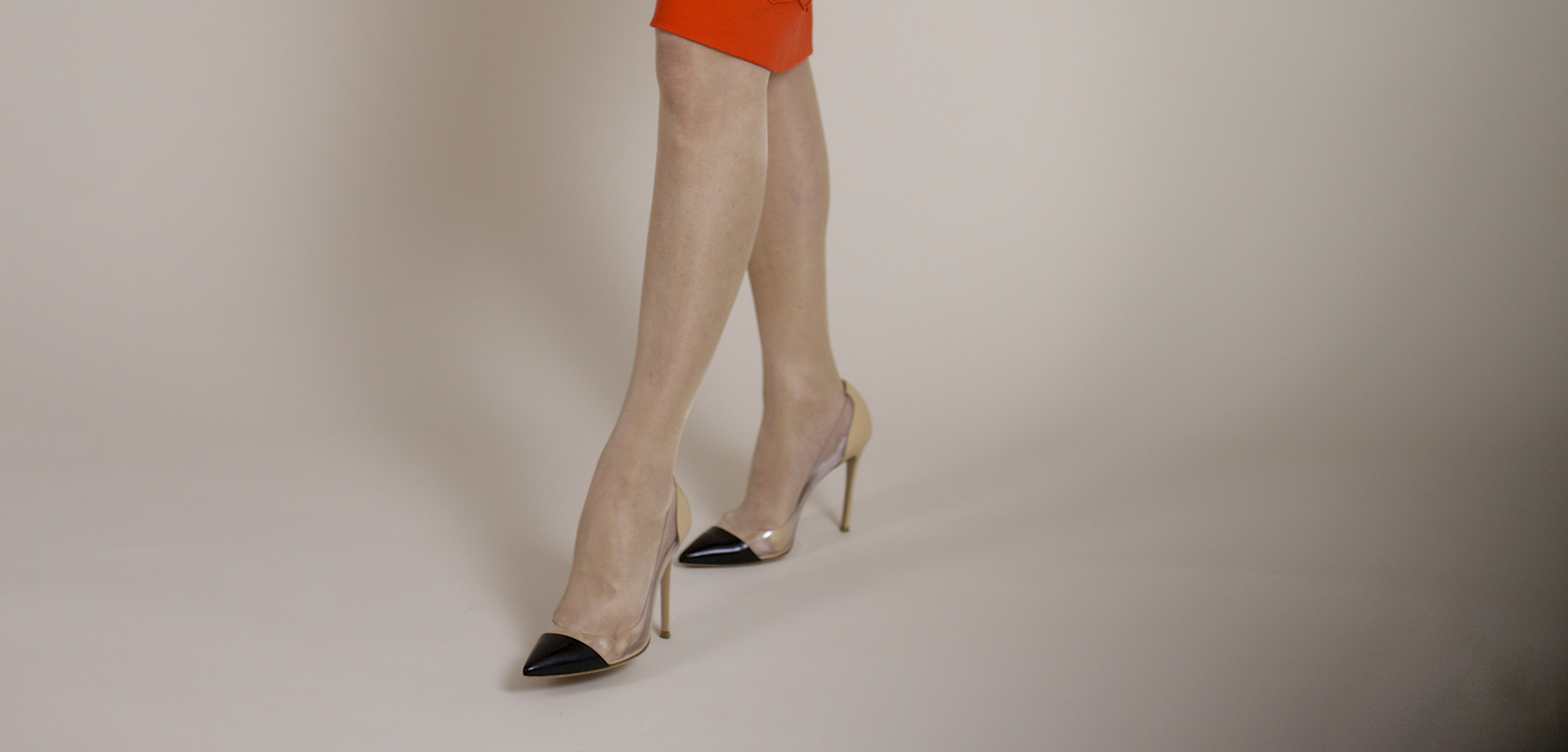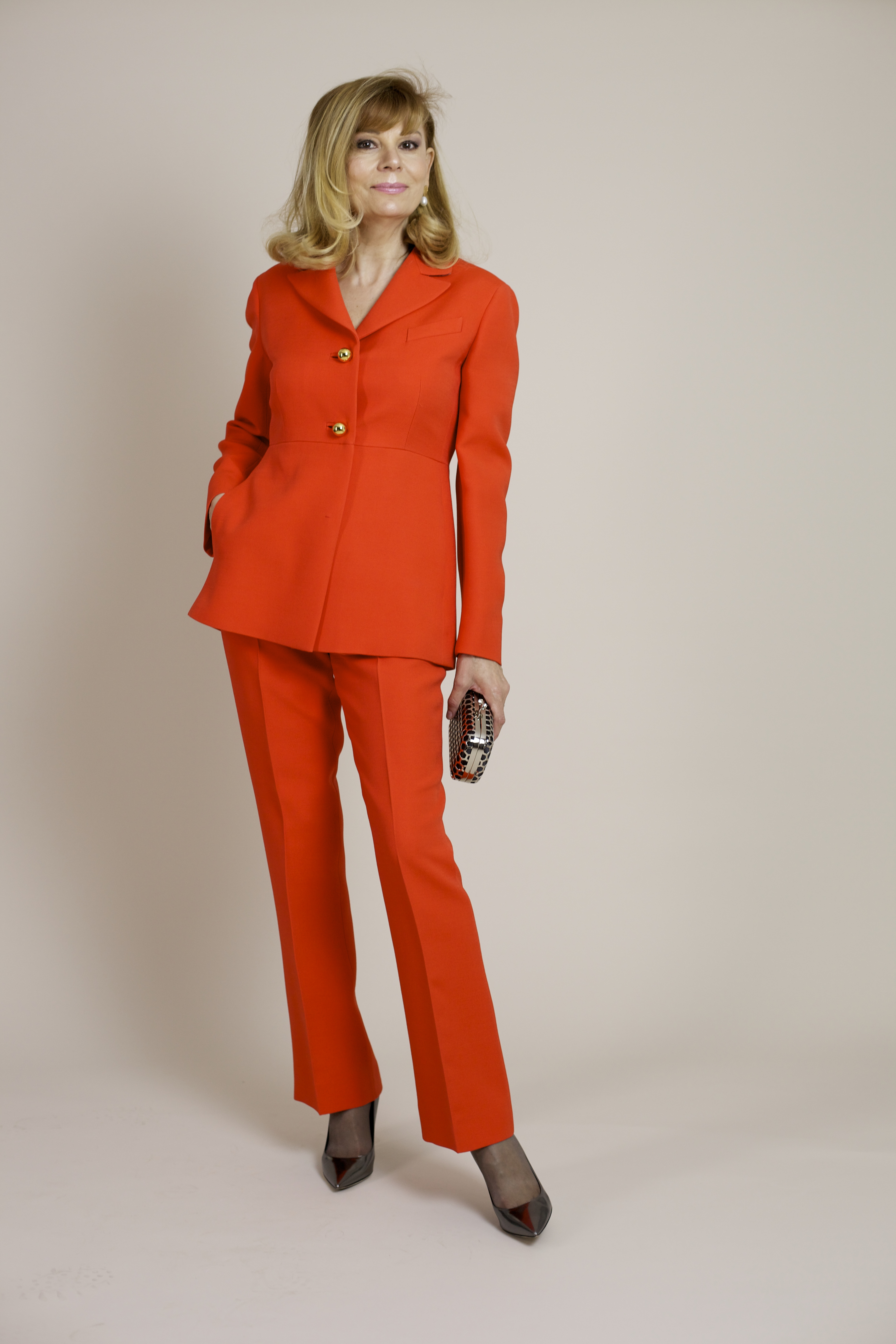 Flamboyant Autumn Orange Colour Suit
Orange is often associated with the change in colour of the autumn leaves, with being a main colour of harvest and represents the changing of seasons. Because of its connection with change, orange is often used as a transitional colour or to represent a transition or change of some kind.
The jacket in one of my preferred single-breasted style is crafted from a wool-blend. My favourite combination is to match it to a pair of coordinating pants for the most extravagant cocktail hour. Add high heel pumps with a point-toe silhouette and a an evening clutch for stylish take on suiting.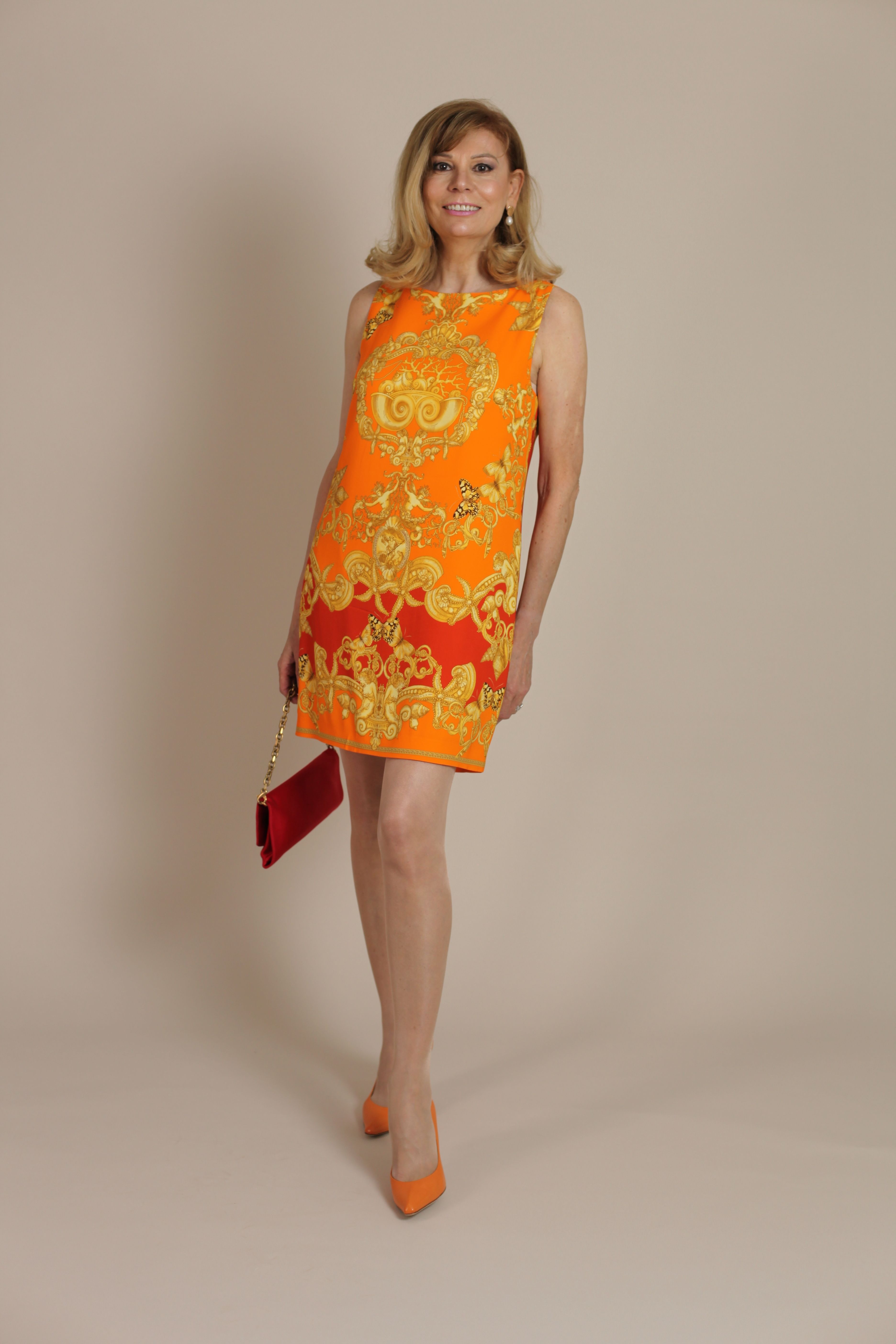 Straight Line Dress
The  dress is not a recent purchase. I bought it some years ago and have worn it on several occasions. And still, I think it fits perfectly in this years outfits. The colour and the fabric are great, the finishing is perfect. The cut is very comfortable, the straight line and the fine fabric leaves the dress look elegant. I wear it with tone in tone shoes for a monochromic style, but you can also wear it with nude pumps and a bag of a different colour.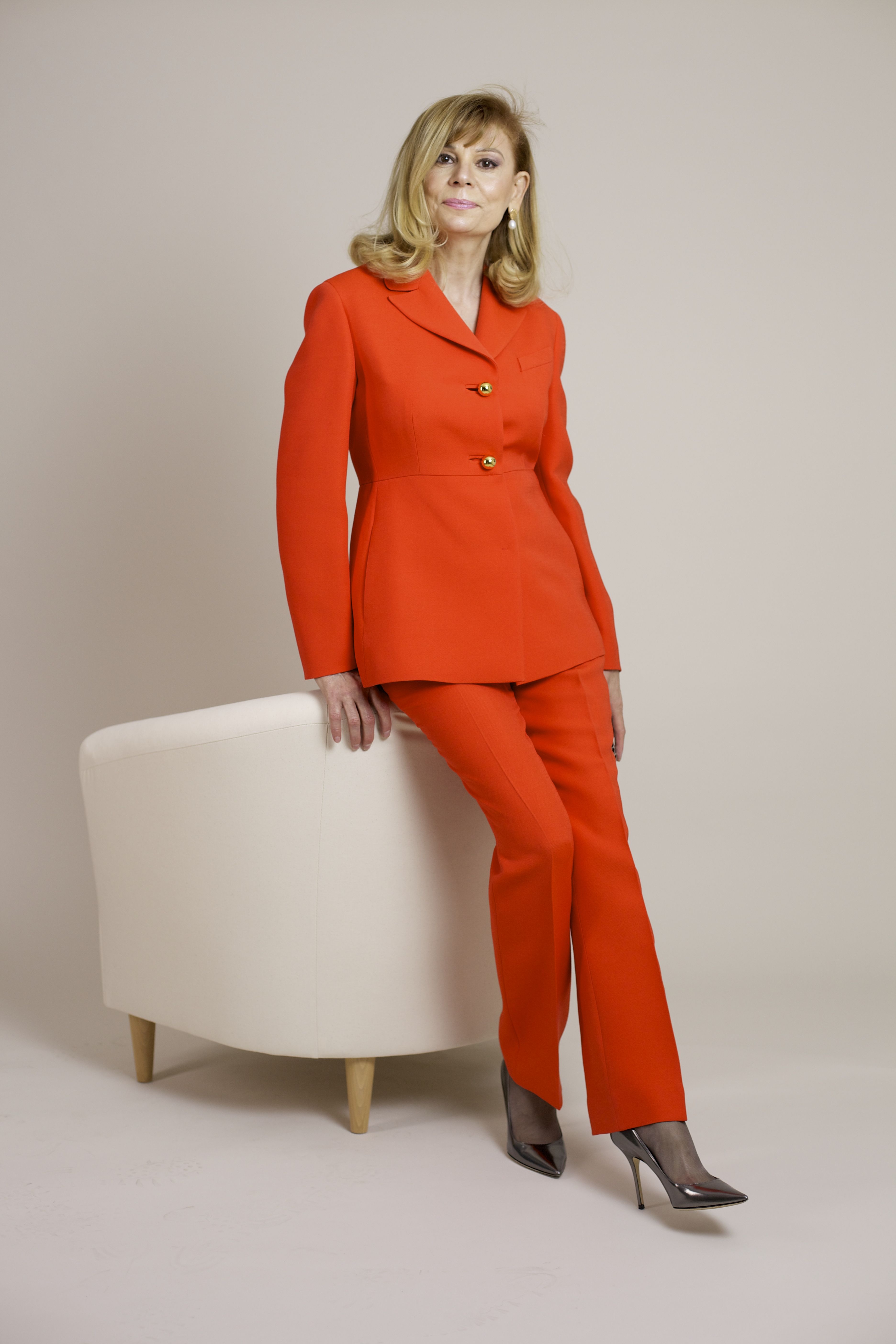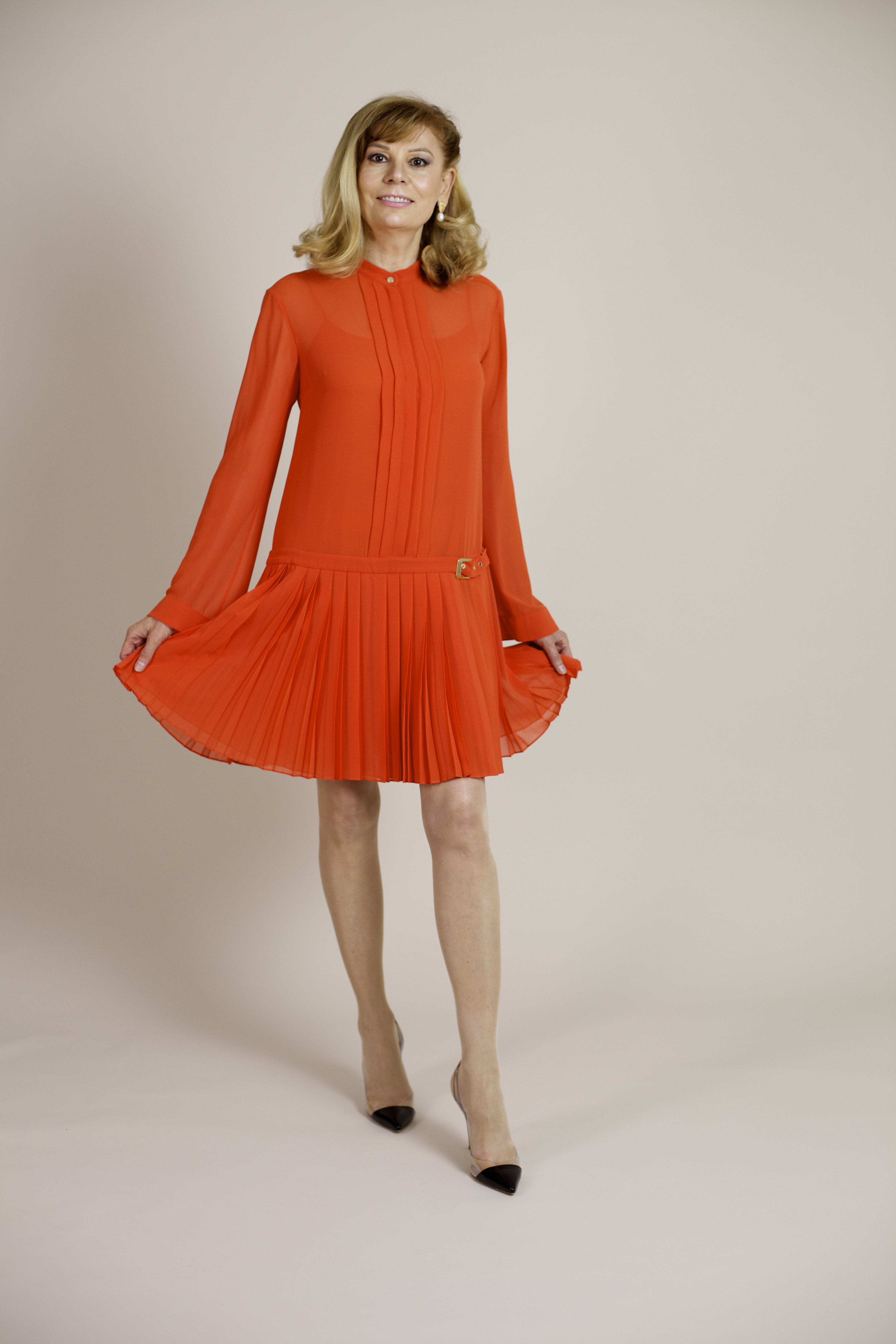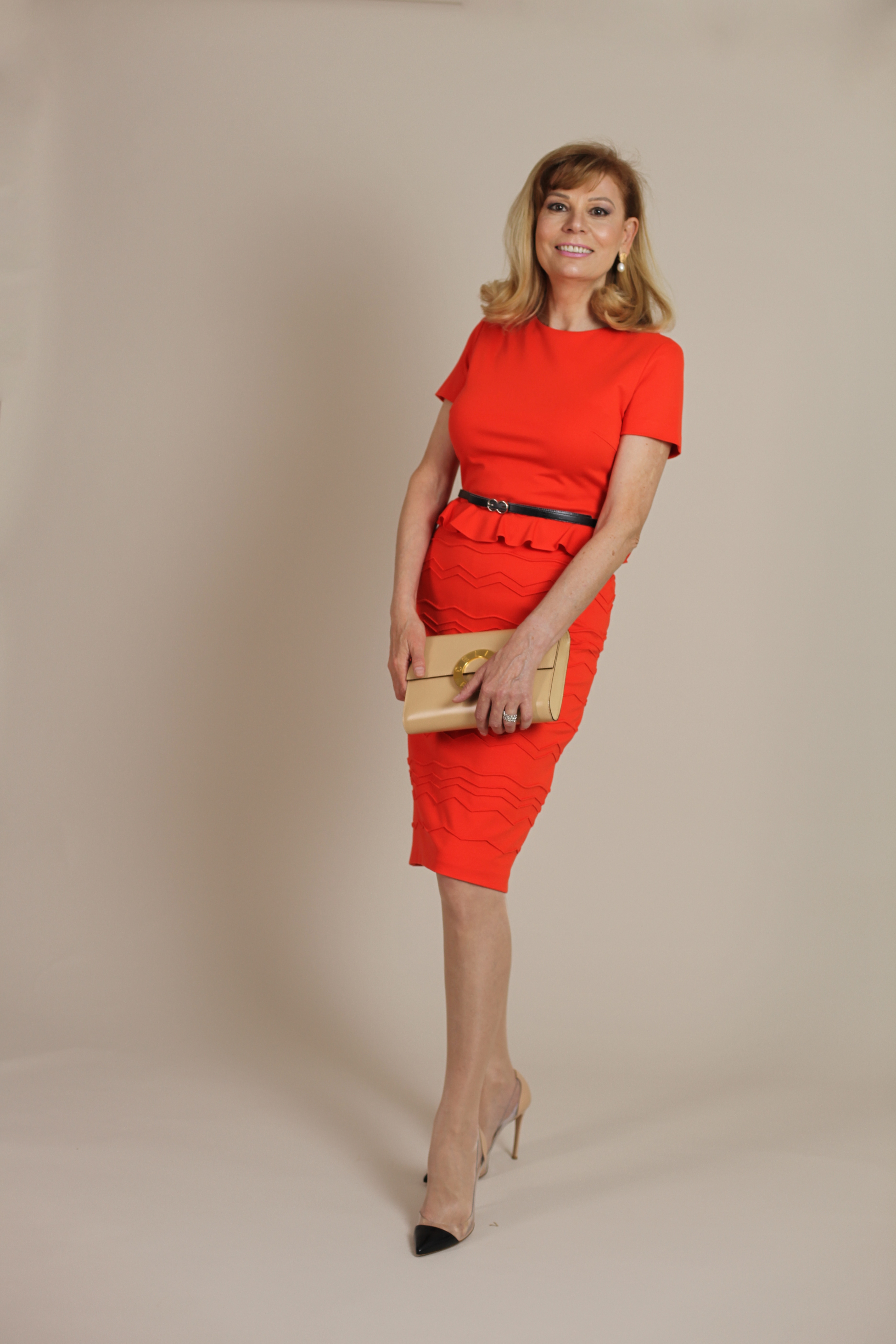 My personal credo is, one cannot get tired of something that is beautiful, so let's wear our nicest clothes.

YOU MAY ALSO BE INTERESTED IN:
2

REMARKABLE ITEMS TO MATCH
https://www.mypreferredpieces.com/2-remarkable-items-to-match/